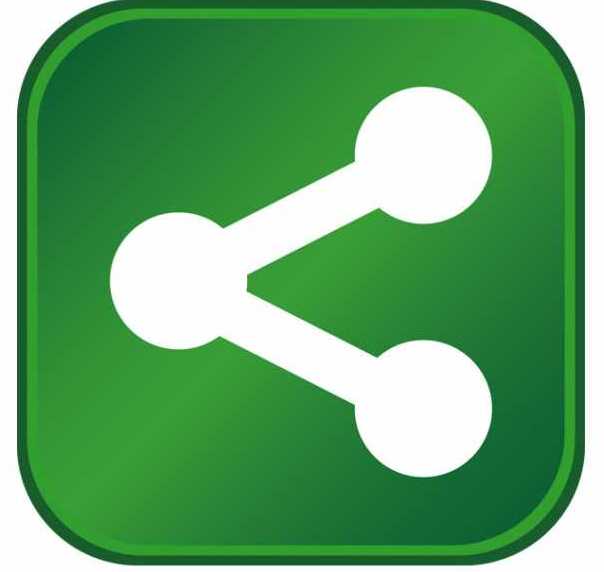 Expansion creates 38 new jobs and $5 million investment
STUART, FL (July 29, 2010) – The Business Development Board of Martin County is pleased to announce the expansion of UCT Coatings, Inc.  The company is hiring 38 new employees and expanding into a 45,000 square foot space in Sands Commerce Center of 42nd Avenue in Palm City.  UCT offers metal finishing solutions to a wide variety of mid and top-tier manufacturers, marketplaces, and the US Government, with both a domestic and international customer base. The new, world-class facility will be operational in early 2011.
The new facility puts industry-leading advances UCT has made in process control, quality control, equipment design, computer modeling and design, automation, safety, and environmental stewardship into production scale use.  Original Equipment Manufacturers will generate additional business with UCT because this new facility drives quality, reproducibility, and traceability. Components as heavy as two tons can be processed, very large by industry standards.  The facility is future-proofed as most equipment can be used for multiple purposes and space has been allocated for new products that can drop in without creating interruptions.  UCT meets and surpasses ISO 9001:2008 quality standards and has incorporated elements of LEAN manufacturing and statistical process control throughout its processes.
UCT currently employs 40 people at their location on Jack James Drive in Stuart. With this expansion, the company anticipates adding 38 additional employees over the next three years with an average wage in excess of $60,000 annually, and is expected to invest $5 million in taxable property improvements and capital improvements as they make the move to their new state-of-the-art facility.
"Martin County is an ideal location for us to produce our line of coatings," said Jeffrey Donahue, Chief Executive Officer of UCT. "We plan to maximize our synergies with other innovative businesses in Martin County, while leveraging every opportunity for cost-reduction, productivity gains, and manufacturing efficiency."
As part of its work with UCT, the BDBMC assisted the company by making connections to a variety of resources and helping them through the application processes. The company received expedited permitting services through the Martin County permitting staff. Additionally, BDBMC connected UCT with its strategic partners Florida Manufacturing Extension Partnership (FL-MEP), Workforce Solutions, Indian River State College and Workforce Florida Inc. for business assistance.
The company has received several workforce training grants to ensure its employees are adequately trained to meet the demands of UCT's specialized processes. UCT will benefit from LEAN Manufacturing training provided by FL-MEP, which will improve efficiency and productivity of UCT's employees. Additionally, the company received $68,000 in Governor's Exigency funds, of which $38,000 will be provided to Workforce Solutions for specialized recruitment and candidate screening for UCT. The remaining $30,000 will be awarded to UCT directly through a performance-based contract for extraordinary training costs. Governor's Exigency funds are set aside annually by the Workforce Florida Board of Directors to use in support of efforts which shore up state economic development endeavors as well as businesses that increase Florida's economic diversity.
UCT was awarded a Quick Response Training (QRT) grant in the amount of $155,730 by Workforce Florida. The QRT Program is a state-funded grant program that provides funding to targeted businesses to train their new, full-time employees.  Funding is provided in the form of a performance-based, reimbursable grant that has a 24-month maximum term.  
"Workforce Florida's No. 1 priority is getting Floridians back to work and growing in their careers and UCT's expansion advances that goal," said Workforce Florida President/CEO Chris Hart IV. "We are elated to assist UCT in giving Floridians access to the types of meaningful work and training opportunities and competitive wages that will empower them to grow professionally, support their families and contribute to their communities."
Indian River State College (IRSC) serves as the fiscal agent for the program in their service area, and will assist with the required monthly reporting for the duration of the grant.  IRSC, Workforce Solutions, and BDBMC assisted with the application. The grant will be administered by Workforce Florida.
 "UCT has differentiated itself within the metal finishing industry using a customer partnership model," said Dr. Yancy Riddle, Chief Technology officer of UCT. "Customers need a surface engineering company that can participate in the design experience, one having a deeply knowledgeable technology backend, not just a storefront with a cash register.  UCT delivers on that need. Our new facility is just one element of an entire package and is the culmination of three years of hard work by our whole team.  I'm very proud of what we have accomplished."
"UCT's commitment to Martin County is just the type we need – one that will offer ongoing high-quality, high-wage jobs utilizing a broad range of skills." said Ron Bunch, executive director of the Business Development Board of Martin County. "UCT contributes to the leadership of our targeted business community as well. Yancy Riddle currently serves as the BDBMC's Innovator's Roundtable Chairman and as the targeted business sector's liaison on the BDBMC's Board of Directors. We greatly appreciate the company's commitment to the County and Yancy's commitment to finding synergy with our innovators."
UCT is a leader in the metal finishing industry and has developed and patented a family of performance coatings that can be applied to most metal surfaces. This coating technology is successfully used in aerospace, armaments, forestry, automotive, marine, oil & gas, food processing, medical devices, and other industries.   Moderate to severe service conditions are targeted where a need for a uniform modification to surface properties is required on complex geometry. To read more about the company, visit www.uctcoatings.com.
When hiring begins, potential candidates will be considered through Workforce Solutions.
About the BDBMC
The Business Development Board of Martin County is the county's official economic development organization, and Enterprise Florida, Inc. partner.  More information about the organization can be found by visiting www.bdbmc.org. 
About Quick Response Training
The Quick Response Training (QRT) Program, administered by Workforce Florida Inc., provides grant funding for customized training to new or expanding businesses. Since 1993, more than 300 QRT grants have been awarded to Florida companies to provide more than 82,000 workers with customized skills training for newly created jobs. A recent study of wage gains found that, within one year, QRT participants experienced wage increases of 116 percent. QRT currently receives $3.3 million in state funding annually. With a strong track record for low administrative overhead and a lack of red-tape requirements, QRT is a key contributor to Florida's reputation among businesses, site selection consultants, economic developers and others for having some of the best workforce training programs in the nation. Visit www.workforceflorida.com for more information.