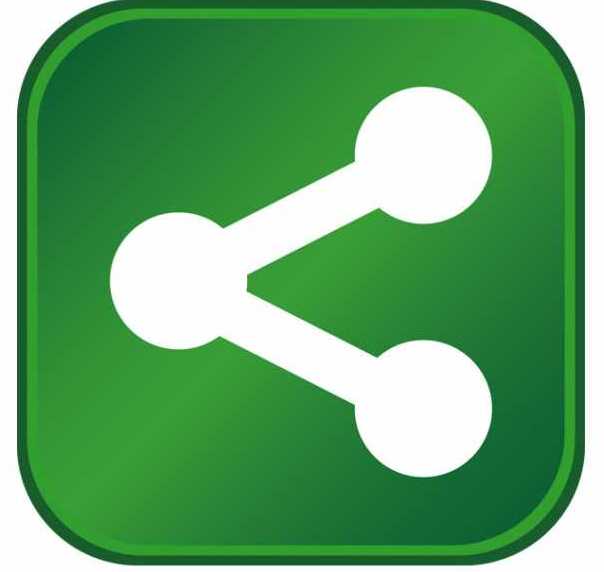 Though it has roots as a retirement community, today the city of North Port, Florida, is anything but. Over the past 10 years, this thriving city in Sarasota County has seen its population nearly triple and the average age drop from 70 to 38 – and is quickly becoming a dominant economic engine in the area.
North Port's development has been spurred on by an active city commission, backed by its Business and Economic Development Advisory Board (BEDAB), a 26-member board comprised of area leaders from business, government, education, city and community organizations.
Based on the needs of the community, the city of North Port has identified five target industries: light manufacturing, healthcare, hospitality, education and retail trade.
"These industries also take advantage of the skills of our young, educated workforce and help us direct our business recruitment efforts on sectors where future job growth is projected," said Tom Jones, chair of the North Port City Commission.
Strategic location is close to major markets and virtually every form of transportation
Strategically located in southwest Florida between Tampa and Fort Myers, North Port combines the advantage of easy access to several major metropolitan areas and multimodal transportation with plenty of undeveloped space and affordable real estate.
Three international airports and three municipal airports are located within 45 and 90 minutes of North Port, which is right off Interstate 75. In addition to rail access, the city also has easy access to local seaports, Port Manatee and Port of Tampa, to connect products and materials to customers nationally and globally.
Ethan Adams, CEO of the Adams Group, a commercial cabinet maker who moved into the area in December, 2010 said, "The location is terrific. We're really close to Tampa, a major market. Plus, I can reach Orlando and Miami within three hours, with a straight interstate connection to all."
A focus on key industries makes good business sense
When city leaders focused on key industries to bring into the area, they zeroed in on ones that will fill in gaps in the local economy, such as retail, as well as ones like light manufacturing to establish North Port as a hub for small- and mid-sized manufacturing firms.
"We've seen positive results in all five of our focus business sectors and we're excited about what's going to happen in the coming months," said Allan Lane, manager of the Economic Development Division of the City of North Port.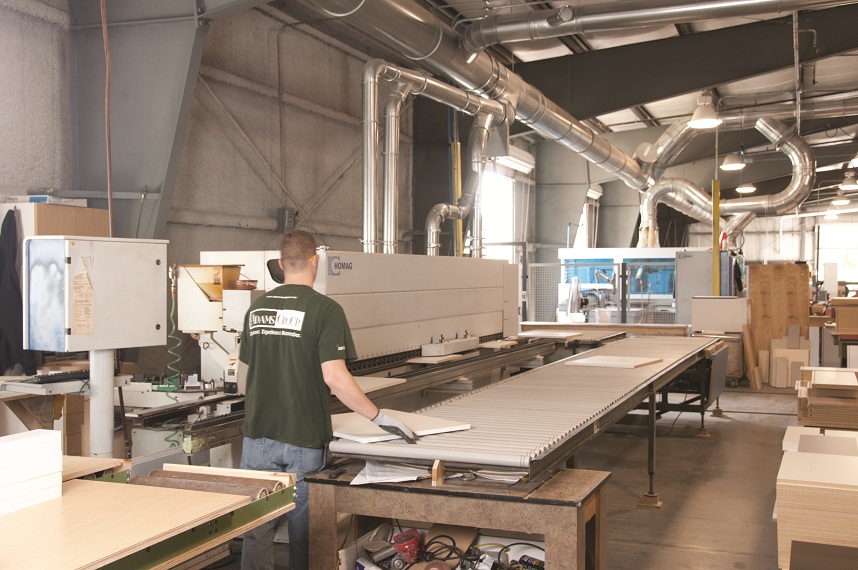 Manufacturing
"The light manufacturing sector is a big focus of ours," added Lane. "Over the past several months, we've been able to nurture relationships with companies in that sector."
One is the Adams Group, which recently moved from Punta Gorda, Florida, and invested $5 million into its new facility in North Port. The company brought with it more than 60 jobs and will likely add 100 more over the next five years.
 
Another manufacturer with deep North Port roots is King Plastic Corporation, a producer of polymer sheets, slabs and massive shapes for applications as diverse as marine industry, signage, food service, neutron shielding and more. The company moved to a 150,000-square-foot manufacturing facility in June of 2001.
"Some of the reasons we moved to North Port were the availability of land at a reasonable cost, proximity to I-75 for freight and access to a strong labor base," said Jeffrey King, president of King Plastic. "Plus, it's such a nice place to live, you can easily recruit talent if need be and they would want to relocate to North Port for the lifestyle."


Healthcare
Another key industry for North Port is healthcare. One success was the 2009 opening of the 52,000-square-foot Sarasota Memorial Hospital emergency care facility. Following their lead, in the spring of 2010, the Venice Regional Medical Center and Gulf Coast Medical Group opened a walk-in urgent care facility.
"Since then, we've been able to attract other medical professionals and medical services in our community," said Lane. "Healthcare is important, not just because we get the services, but we then attract the doctors, nurses and technicians who come and live here."
Education
Higher education is another lynchpin of any growing area. Not only is it an excellent source of jobs for highly educated residents, it provides a means to train and educate the community's workforce. In August of 2010, University of South Florida opened up an instructional site in North Port and immediately exceeded enrollment projections.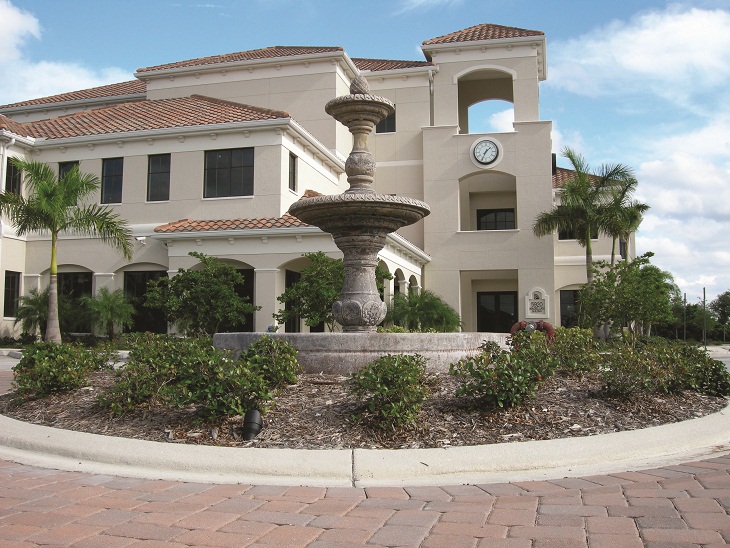 "We'd like to see University of South Florida develop a full campus here over the next few years," said Lane.
Hospitality
Given North Port's pleasant southwest Florida location minutes away from Gulf Coast beaches, hospitality is a natural fit for the area's target industries. North Port city officials recently completed a hotel feasibility study, because the area "needs lodging facilities," as Lane described.
The city joined forces with Sarasota County to purchase Warm Mineral Springs, located in North Port, last December. This 14-acre, 230-foot deep natural spring is the only warm water spring in the state and the largest in the world. It boasts of the highest density of dissolved minerals of any spring and attracts visitors from around the world.
"We especially have a significant number of Eastern Europeans who come here to experience the healing powers of the springs," said Lane. "By purchasing the property, North Port has a grand opportunity to expand our hospitality and tourism industry."
Retail
One of North Port's target industries is retail, partly to attract products and services that aren't currently in the area. In recent months, the city saw development of more than 120 thousand square feet of new retail space, the $114 million Cocoplum Village Shops, which is anchored by a supermarket and includes a mix of retail. The shopping complex filled up so quickly that construction for Cocoplum's phase two is already underway.
Kyle Kurtis Salon and Spa is one retail establishment that has been in North Port for three years, and like the Cocoplum shops, also expanded to accommodate growth. Owner Amy Schuldt moved to the area from Michigan and chose North Port because of the opportunities in this still-growing community.
"I saw that surrounding areas like Port Charlotte and Venice were inundated with services like salons. And I love the look of North Port. It's fresh, clean and new," she said.
Schuldt also noted that the average age of North Port residents was a draw, being the right target market for her business. Plus, she's found that her proximity to North Port's country clubs, along with the city's retirees, are also helping fuel Kyle Kurtis' growth.
Stenton Golf Cart Accessories invested almost $2 million in their new location, brought 15 employees and will create more jobs.
Marilyn Stenton, president says "it is inspiring to be in a young city where everything is new (and) it will be nice to have a young market from which to draw."

A smart use of incentives helps attract new business
North Port officials are strategically using economic incentives to attract business in their target industries. The city has $3 million in economic development funds to encourage companies to locate there. Other incentives include tax exemptions, fast-track permitting, impact fee reduction and loans. They're also looking into purchasing and banking desirable parcels of land to offer at a discount.
To make the best use of these incentives, North Port is tailoring the incentives to each interested business.
"We ask business owners, 'what do you need?' and ask what is your 'but for' – meaning, they'd make this move but for…," said Lane. "Once we know what they need, whether it's land, cash, impact fee reductions or the like, we can cut to the chase and have a serious discussion."
The Adams Group is one recent recipient of these incentives.
Ethan Adams explained, "We are projecting adding about 102 new employees over the next five years, so the city gave me $200,000 – about $2,000 per future employee. Plus, we're working on eliminating some property taxes. That was a big part of why we relocated."
A lucrative place to work and live
North Port has poured more than $1 billion into new infrastructure, parks and schools – and this investment has paid off. That, combined with the wide-open potential and energy of a young community, North Port is increasingly becoming a sought-after place to both work and live.
"We're definitely seeing an uptick on the small and mid-sized businesses who want to relocate here," said Lane.
"North Port is a great place for business owners to consider," added Schult. "It's a young community and still growing. It's a great place to be."