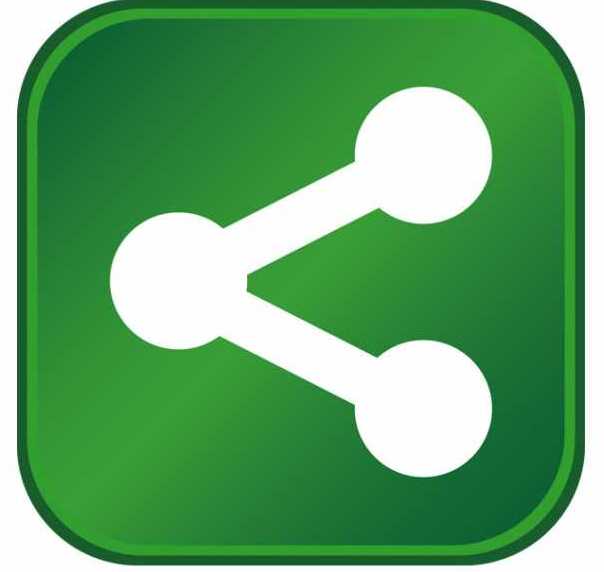 As producers of a wealth of products benefiting people worldwide, Florida manufacturers are a potent economic force and vital to energizing state's economy.  According to the Bureau of Labor Statistics, more than 16,500 manufacturers employ nearly 390,000 workers statewide.  Florida's wide range of manufacturing industries comprises businesses considered to be traditional manufacturers such as plastics, food processing and printing as well as those that are engaged in breakthrough technologies like electronics, medical devices and aviation/aerospace.
 
Florida ranks high as a choice locale for manufacturers for reasons such as:
 
·   Rapidly growing state and regional markets
·   Excellent platform for international distribution – especially to the Americas
·   Contemporary airports capably serving passenger and cargo needs
·   Major seaports
·   Solid business infrastructure and a pro-business climate
·   Competent, well-trained diverse workforce
·   Exceptional standard of living
 
However, the state strategically focuses its business recruitment and retention efforts on sectors within high-growth industries including aviation-aerospace-defense, food processing, information technology, medical devices and plastics.

Collectively, aviation, aerospace and defense represent a target industry for Florida, and manufacturers within it have helped elevate the state to industry leader status.  Moreover, the world's leading manufacturer of aircraft ignition systems for turbine and piston engine powered aircraft is located in Florida.  Other notable facts: 

·    Most Boeing commercial airplanes have structural details and subassemblies that are manufactured in Florida.
·    Florida-manufactured hoses and high-pressure fittings can be found on the military's F-35 (Joint Strike Fighter), F-22,International Space Station and Delta IV, X-38 rocket.
·    A Florida manufacturer of safety and security products supplies the military and law enforcement markets with body armor and armored vehicles.
The aviation and aerospace industry is visible in Florida particularly through the presence several Fortune 100 corporations. 

Among Florida's aviation, aerospace and defense manufacturers are:
 
·   Airbus
·   BAE Systems
·   Boeing
·   Bombardier
·   Embraer
·   Kaman Aircraft Company
·   Lockheed Martin
·   Northrop Grumman Corporation
·   Unison
·   United Launch Alliance
·   United Technologies

Florida is well-known for its citrus products, but a wide variety of food products are manufactured and processed in the state, including potato chips, frozen food snacks, Gatorade sports drink, breads and bakery products, hot dogs, seafood products and coffee.

A sample list of Florida's food processors and manufacturers includes:
·         Florida Coca-Cola Bottling Company
·         Frito-Lay, Inc.
·         Heinz Frozen Foods
·         Pepperidge Farms, Inc.
·         Pepsi Bottling Group
·         Publix Supermarkets, Inc.
·         Tropicana Products, Inc.

Florida's successful pursuit of business in the information technology industry has resulted in computer and electronic products becoming the largest manufacturing sub-sector in the state.  A snapshot of Florida's feats in this arena would consist of its companies that manufacture integrated circuits on 8-inch silicon wafers that are used in the communications and computing software.  The picture also would include a business that manufactures circuit boards, and another that produces anti-jamming kits for bombs.  

Information technology manufacturers in Florida include
·         ABB Power T&D Company
·         G.E. Power Systems
·         Harris Corporation
·         Jabil Circuit, Inc.
·         Mitsubishi Power Systems
·         Raytheon Systems Company
·         Siemens Westinghouse Power Corporation

In medical devices, contract manufacturers supply custom-fabricated metals, plastics and tubing for the medical device industry.  Other medical products manufactured in Florida include stents for treating vascular disease, contact lenses, ventilation tubes used to treat chronic ear infections in children, and compensators, which are custom-fabricated blocks of brass or aluminum that sit between cancer patients and radiation machines to shield vital organs.

A sampling of Florida's medical equipment and supplies manufacturers
·         Beckman- Coulter Corporation
·         Boston Scientific
·         Bausch & Lomb
·         Cordis Corporation
·         Crystal Photonics
·         Medtronics Xomed
·         Pall Membrane Technologies
·         Vistakon, Inc.
·         Walter Lorenz Surgical Inc.

Florida's plastics manufacturers largely fall into three major sectors:  plastics products, manufacturing industries and special industry machinery.  Among their productions are blow molded, injection molded and thermoformed agricultural containers; marine plastic extrusions; thermoform custom latches, windshields, wind screens, hatch covers and trim for the marine industry; and injection molded products for the medical and automotive industries.

Some of Florida's plastics manufacturers
·         Allied Extrusions
·         American Tool & Mold, Inc.
·         LINPAC Plastics, Inc.
·         Plastipak
·         Security Plastics, Inc.
·         Tupperware Corporation
·         Vanguard Plastics, Inc.

Besides aviation and aerospace, Florida has manufacturing operations in other transportation industries.  For instance, the state has companies that build commercial sea vessels and manufacture driver control systems, seating control systems and engineered assemblies for the automotive industry.  Other products manufactured in Florida range from the everyday – e.g., napkins, skin and hair products and roofing shingles -- to the extraordinary –e.g., animated robotic characters and synthetic diamonds.

Examples of other Florida manufacturers
·         Atlantic Marine
·         BIC Corporation
·         CSR Rinker Materials Corporation
·         Environmental Technologies, Inc.
·         Georgia-Pacific
·         Owens Corning
·         Schwartz Electro-Optics, Inc.

Florida manufacturers significantly benefit from those industry clusters, which attract a highly skilled and talented workforce, provide collaborative opportunities and drive industry research and development.
Workforce/Training/Education

Florida benefits from a strong, skilled manufacturing workforce with salaries are 21.5 percent higher than the state average wage.  Multicultural and multilingual, the workforce serves manufacturers well in conducting business overseas.

The manufacturing industry represents five percent of the state's non-agricultural workforce.  Many of its manufacturing operations have emerged in relation to, and continue to benefit from, the presence of advanced research facilities at Florida's universities and colleges, military installations, and NASA.  Graduates of degree and certificate programs join Florida's workforce with competencies in areas such as:

·        Automotive Technology
·        Aviation Airframe
·        Biomedical Equipment Engineering
·        Building Maintenance
·        Chemical Technology
·        Commercial Foods
·        Computer Electronics
·        Electronic Technology
·        Heavy Equipment Operation
 


·        Industrial Electronics
·        Instrumentation Technology
·        Machining
·        Manufacturing Technology
·        Marine Mechanics Technology
·        Medical Lab Technology
·        Sheet Metal Fabrication
·        Telecommunications Engineering Technology
·        Welding

Additionally, Florida's community colleges and local businesses work together to develop programs that are responsive to industry needs, resulting in greater growth and profitability for Florida manufacturers.

To retain productive and competitive talent, manufacturers have viable options available to them for workforce training via Workforce Florida:
Quick Response Training Program -- assists new and existing Florida businesses with training needed for expansion.  A local training provider – e.g., community college, area technical center or university -- assists with application and program development or delivery.   If the company has a training program, a state training provider will manage the training program and serve as the fiscal agent for the grant funds.  This program is customized, flexible and responsive to individual company needs.

Incumbent Worker Training Program --  provides training to employees help Florida remain globally competitive and retain existing businesses.  Businesses must be in operation for at least a year before applying and require training for their workers.

When researching and planning for business opportunities in Florida, Enterprise Florida's web site, http://www.eflorida.com/, can be of valuable assistance.  Or, call the headquarters office in Orlando, Fla. at (407) 956-5600.
About the Author