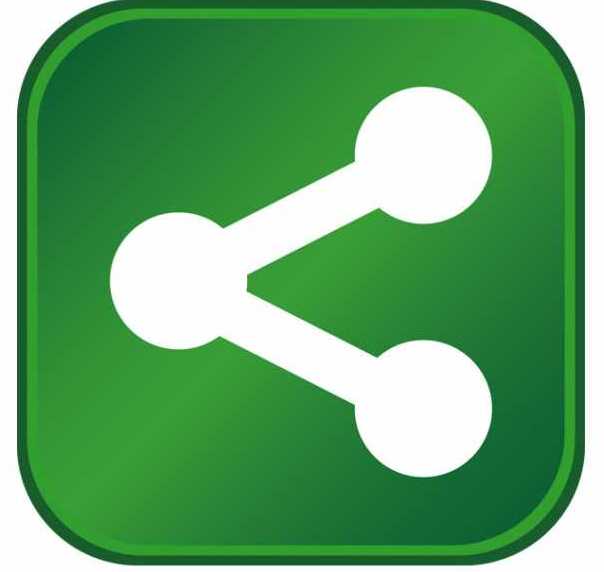 Savannah is a city with a lot of things to offer: grand oak trees, distinguished historic homes, cobblestone streets... and a growing list of credentials that appeal to both your bottom line and quality of life. In recent years, what was once considered a quiet gem of the coast has been transformed into a forward-thinking hub of economic opportunity.
Easily accessible, Savannah is strategically positioned at the intersection of Interstates 95-N/S and 16 E/W. And, with the fourth largest and fastest growing port in the nation, a synergistic business community and serious appeal for potential employees, Savannah has been successfully blending business and pleasure for over 275 years.
The Big Picture
The Savannah area, located in coastal Chatham County, Ga., boasts a flourishing economy balanced on a strong foundation that includes a thriving port, ever-increasing tourism, a diverse manufacturing sector and significant military presence. Unlike many manufacturing centers, Savannah does not rely on explosive growth. Taking its cue from lowcountry life, business in Savannah is steady, strong and reliable, qualities that have put the country's "Best Southern City" (Southern Living magazine) at the forefront of America's best business cities as well.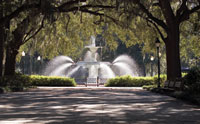 Demographics. With a 17.1 percent 10-year population growth rate, nearly double the average growth rate in America, Savannah enjoys a continuous influx of new knowledge and talent.
Labor force. Savannah is the hub of an 11-county labor draw area with a population of nearly 650,000 and a labor pool of 330,000-plus. Contributing to Savannah's growing talent pool, there are 19 colleges or universities in the area with more than 50,000 students. In addition, Savannah-based Hunter Army Airfield and Fort Stewart boast over 21,000 highly trained and disciplined military personnel whose dependents fill many jobs in the private sector. And with access to nationally acclaimed workforce training programs, you can meet any workforce needs in Savannah. Since 1967, Quick Start has provided customized high-quality training for 613,832 employees at 5,149 businesses and industries throughout the state at no cost to new or expanding businesses in Georgia.
Cost of living. Savannah offers an ACCRA Cost of Living Index of 93, lower than almost every major business center in the Southeast.
Quality of life. Being a historic city with beach proximity, Savannah is a well-known tourist destination. There is minimal traffic, an ideal year-round climate and nearly unlimited recreational and cultural opportunities.
Healthcare. Savannah is the regional hub for advanced healthcare served by Memorial Health University Medical Center and St. Joseph's/Candler Health System and their respective state-of-the-art cancer research and treatment centers.
The Industry Edge
Steady growth gives Savannah an economic advantage, and so does the city's diversity. With a varied base of companies, from locally owned businesses to multi-national corporations, Savannah's business community provides a rich environment that promotes growth and success. A selection of Savannah's key businesses shows the depth of the city's diversity:
Gulfstream Aerospace Corporation, Mitsubishi Power Systems and JCB Inc., are industry leaders in advanced manufacturing, all with major operations in Savannah.

Benedetto Guitars, The Gretsch Company and Jody Jazz are the makers of fine musical instruments, also based in the Savannah area.

In addition to others, Lowe's, Target and IKEA have all made Savannah the port of choice for their import distribution centers.

The Savannah College of Art and Design (SCAD) has a creative impact on the region, attracting creative and technical businesses and entrepreneurs eager to take advantage of the unique talent that SCAD fosters in the region.
Georgia's High Tech Home for Aerospace
Savannah might be famous for pecan pralines and hospitality, but this Southern gem also ranks high in high-tech industries, including aviation, technology and aerospace manufacturing. In fact, as a state, Georgia ranks 8th in the U.S. for aviation industry employment, with the state's total aviation exports worldwide topping $3.4 billion in 2009.
Aerospace is an industry niche for Georgia. Low infrastructure costs mean greater capabilities and profit margins for Georgia-based aerospace companies, as well as an economic boon for the state: for each aerospace worker employed in Georgia, an average of $135,437 in wealth is created.
As more and more aviation/aerospace companies move to coastal Georgia/South Carolina, the region is rapidly developing an industry cluster, providing a productive environment for related companies and industries. Of these companies that already established in the area are Gulfstream Aerospace Corporation, Boeing Company, a Marine Corps Air Station, Hunter Army Airfield, and a plethora of suppliers creating products including gears, hoses and computer systems and offering a variety of general aviation and commercial services.
Gulfstream Aerospace Corporation
Gulfstream Aerospace Corporation, a world leader in business jet aviation, has been headquartered in Savannah since 1967, manufacturing the Gulfstream G650, G550, G450 and G350. Their Savannah operations also include the largest of the company's five final-phase manufacturing facilities, research and development centers, and the largest of its 10 service centers.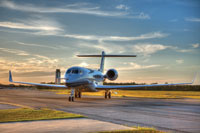 In 2011, Gulfstream will embark on a seven-year expansion of its Savannah facilities, investing over $500 million in its business, while retaining 5,490 jobs and creating 1,000 new jobs. These new, full-time positions will include production specialists, engineers and support technicians, and the expansion will include 55 acres of new facilities on the northwest quadrant of the Savannah/Hilton Head International Airport. This latest expansion follows Gulfstream's 2009 completion of a $300 million expansion, which created 1,100 new jobs in Savannah. It's a move that shows the company's confidence in Savannah and underscores the city's bright future in high-tech industries.
"Gulfstream opted to expand its business in Savannah for a number of reasons," says Ira Berman, senior vice president, Gulfstream. "First and foremost, we believe we have the best workforce in the world, building the safest, most reliable, most technologically advanced business jets in the world. The high caliber of our employees is due, in no small part, to the support of the city, the efforts of local secondary institutions and the work of organizations like the Savannah Economic Development Authority (SEDA). Second, Savannah offers an extensive transportation network, including easy access to the ports, the railroad, Interstate 95 and the airport, making it easy for our suppliers to deliver their parts to our facility. Third, Savannah boasts a number of organizations dedicated to ensuring business growth, including SEDA, the city's Economic Development Department and the Savannah Chamber of Commerce. Fourth, Savannah's leadership is tremendously supportive of the city's business community, doing all it can to ensure businesses have what they need to grow and thrive. And finally, the city is committed to growing its educational opportunities, especially in terms of technology. Gulfstream benefits from a number of partnerships it's formed with area educational institutions, including Savannah Tech and the Savannah College of Art and Design."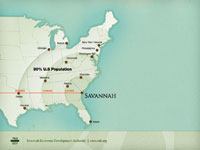 The Creative Coast
With schools like Georgia Tech-Savannah and SCAD leading the way, Savannah has developed a rich array of knowledge-based businesses, cool creative and technology-based companies that provide a range of cutting-edge tech, design and communications services to all of the region's industries.
Savannah is also home to one of Georgia's Advanced Technology Development Centers (ATDC), which helps companies like Mindspring get their start, providing funding, business expertise and additional resources to bring new innovations to market.
A Destination for Life
There's something about Savannah, something that allows companies access to the world's best workers and resources, and here it is: it's the life. People in Savannah spend their free time the way others spend their vacations.
A magnet for talent, Savannah's beauty has long inspired artists and musicians. Savannah has 200 percent more art galleries per capita than New York City and dining that could rival any city. Savannah inspires the world's brightest, most creative and ambitious people to trade in big city stress and suburban sprawl for easy, old world charm.
But taking a closer look, you will find that Savannah is so much more than just a pretty place. This is a city that truly has what it takes: the economy, workforce, location and infrastructure to support any industry. Come see what a new start in Savannah can do for you.
About the Author