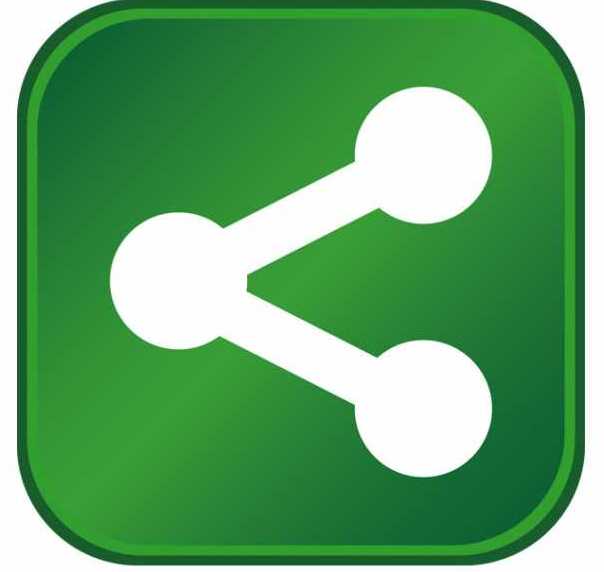 Georgia is home to a growing bioscience cluster and the state has taken an active role in ensuring the success of the industry. Georgia's focus is simple: to foster a homegrown, research-driven industry with products moving continuously to market. To that end, the state continues to attract and nurture the best of the global bioscience community – from new companies on the cutting-edge of science, to the best and brightest research talent. Georgia's abundance of top-notch research institutions, blue-ribbon talent, industry-specific resources and public-private partnerships are building critical mass and making the state successful on many levels. 
To help promote and ensure growth in the bioscience industry in Georgia, the Georgia Department of Industry, Trade & Tourism (GDITT) has established an Office of Science and Technology (OST) to serve as a one-stop-shop for companies seeking to locate in the state. GDITT/OST works with Georgia's communities, companies and institutions to build a critical mass of talent and intellectual capital to keep the state at the forefront of research, product development and groundbreaking advancements in the biosciences.  Additionally, GDITT/OST markets Georgia internationally to increase awareness of its technology and life science assets. 
 
"Georgia is a world-class life sciences center," said Carol Henderson, senior project manager, GDITT/OST. "The state's abundance of research institutions, industry-specific resources and public-private partnerships create unique advantages for life sciences companies that locate here."
 
According to rankings released at BIO 2003 in the Ernst & Young Global Bioscience Report, Georgia boasts the ninth largest bioscience community in the country today. Despite a trying economic year, the state maintained its2002 ranking due to more than a decade of focused effort to build what is emerging as a world-class center for the life sciences. 
 
"The state of Georgia has long been home to some of the best talent in the bioscience industry and we work to continue to nurture and bring the best companies and ideas to the state," said Jeff Strane, director of OST.  "This ranking confirms that we are on the right track."
 
The bioscience industry in Georgia has grown at an average rate of 50 percent for the past five years and today is home to more than 100 research and development companies, eight research universities and a broad spectrum of resources for clinical research. To date, the state's bioscience industry employs more than 13,000 Georgians and projects 30,000 jobs by 2010.
Research
Georgia's firmly established research base is well-poised for further growth and advancement.  The state has a long tradition of partnering with academic institutions and business leaders to foster bioscience research and development. One of the earliest of these efforts was the Georgia Research Alliance (GRA), which, since its inception, has invested $350 million in state funds to recruit top scientists to the state through its distinguished Eminent Scholars program; outfit labs and facilities with state-of-the-art equipment; and support programs to move research findings to the marketplace, demonstrating Georgia's talent to audiences around the world. 
 
Talent
Georgia's six major research universities are aggressively promoting bioscience research on their campuses and fueling the bioscience industry - and therefore job growth - in the state.  Last year, Georgia's universities and institutions garnered nearly $265 million in research grants from the National Institutes of Health. These universities are also committed to incorporating the latest bioscience developments in their curricula.  The Georgia Institute of Technology, for example, has established a $30 million center for bioinformatics and computational biology, and the University of Georgia operates an applied genetics technology program for animal and plant genomics. These and other programs allow universities to incorporate the very latest technology into students' instruction and Georgia's students are often the first in the nation to participate in cutting edge research. 
 
Leadership
The nation's heightened interest in bioterrorism preparedness has generated a newfound focus on the federal Centers for Disease Control and Prevention (CDC).  The CDC's role in developing bioterrorism countermeasures has led to a 10-year, $1 billion plan to bring its facilities, which house approximately 5,600 employees in the Atlanta area, to the forefront of today's technology.  Furthermore, the CDC has an active technology transfer program with approximately 300 patented inventions available for license, and it boasts numerous cooperative research and development agreements with industry partners in the private sector, including many of the state's small bioscience businesses. 
 
Industry
Georgia's bioscience companies serve as compelling spokespersons for the state's thriving industry every day.  Merial, which recently located its North American headquarters in Duluth, is the world's leading animal health company producing a wide range of pharmaceuticals and vaccines to keep livestock and pets healthy and productive.  Serologicals, an Atlanta-based supplier of human antibodies and producers of therapeutic drugs and diagnostic tests, reported $140 million in sales last year. Alpharetta-based Inhibitex, a biopharmaceutical company that develops antibody-based treatments for bacterial and other infections, was recently granted "fast track" status from the Food and Drug Administration for its drug designed to prevent staph infections in premature infants.

Research Developments
Georgia boasts some of the nation's most innovative ideas and top-notch talent – not to mention the unwavering support of the state's public and private sectors.  Combine these assets, and Georgia becomes a formidable player in the bioscience industry, as evidenced by some of the exciting research developments to come out of the state.
 
- At the Emory Vaccine Research Center, Dr. Harriet Robinson is developing a DNA-based HIV vaccine, an approach she helped to pioneer.  The vaccine has proved highly successful in stopping the development of the virus in HIV-infected monkeys and will soon begin clinical trials in humans.  Robinson is also developing an HIV vaccine that will be effective against the virus in many parts of the globe, an enormous challenge given the many different manifestations of the virus around the world.
- At the Georgia Institute of Technology, Dr. David Ku has invented the new biomaterial Salubria as a replacement for soft tissue in the body and founded SaluMedica to develop the technology.  The biomaterial can be molded into anatomic shapes, sterilized and implanted to replace damaged soft tissue, offering replacement cartilage for patients with arthritis or sports injuries.
- Shuming Nie, director of cancer nanotechnology in the Winship Cancer Center at Emory University and professor of biomedical engineering, chemistry and oncology at the Georgia Institute of Technology and Emory University School of Medicine, is working to prove that a structure as small as 1/10,000 the width of a human hair could contribute to the diagnosis and treatment of disease.  As inventor of this revolutionary technology known as nanotechnology, Nie is exploring the ways in which nanodots can accelerate drug discovery and treatment of disease.
- Neural Signals Inc., which grew out of technology invented at Georgia Tech, has developed the Brain Communicator, the first device to use brain electrical activity from single cells to allow interaction with the environment, providing patients who are alert and intelligent but unable to move or talk with a means of communicating with the outside world.  Neural Signals is also working to provide a connection between paralyzed patients and prosthetic devices, allowing patients to control their prostheses and regain control of otherwise paralyzed limbs.
Public-Private Initiatives
Georgia's bioscience community includes a variety of public-private initiatives as well as federally funded facilities, attracting a diverse array of talent to the state and providing a strong foundation for growing the state's bioscience industry in the years to come.
 
- The Advanced Technology Development Center (ATDC) was formed in 1980 to stimulate growth in Georgia's technology business base.  ATDC is a nationally recognized technology incubator that helps Georgia entrepreneurs launch and build successful companies. ATDC provides strategic business advice and connects its member companies to the people and resources they need to succeed.  ATDC, having operated in Georgia for more than 20 years, has locations in Atlanta, Warner Robins and Savannah.
 
- Founded in1990, the Georgia Research Alliance (GRA) represents a partnership of the state's research universities, business community and state government. Its mission is to foster economic development within Georgia by developing and leveraging the research capabilities of the research universities within the state and to assist and develop scientific and technology-based industry, commerce and business.
- Founded in 1999, the Georgia Bio Business Center (GBBC) is a program of the University of Georgia Research Foundation (UGARF in partnership with the Center for Applied Genetic Technologies (CAGT). The GBBC is currently affiliated with several established and startup bioscience companies with research and technology ties to UGA. The program enables bioscience startup companies to accelerate their early growth through access to management expertise and state-of-the-art instrumentation. Interdisciplinary expertise and resources come together through the GBBC to nurture and stimulate the development of bioscience companies for the benefit and expansion of Georgia's bioscience industry.
- The Centers for Disease Control and Prevention (CDC) is recognized as the lead federal agency for protecting the health and safety of people at home and abroad, providing credible information to enhance health decisions and promoting health through strong partnerships. CDC serves as the national focus for developing and applying disease prevention and control, environmental health and health promotion and education activities designed to improve the health of the people of the United States.
About the Author