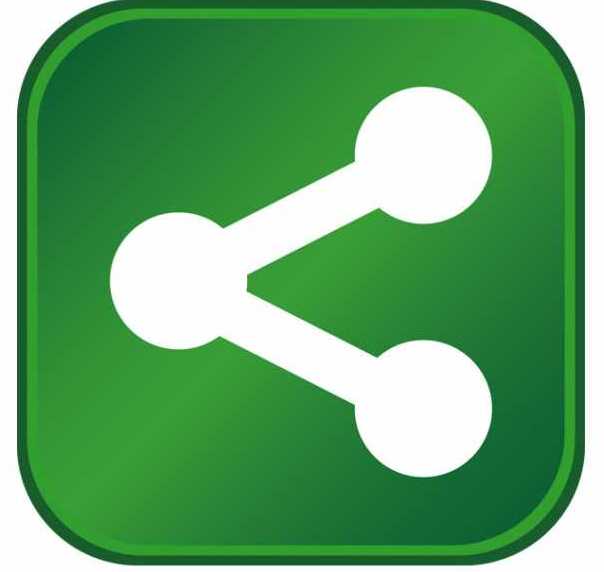 Georgia is the ideal place for businesses who wish to compete on a global scale. Whether you're an entrepreneur or a large corporate entity, this is where success begins and easily flows to the rest of the world.
 
Infrastructure
 
Georgia's two deep-water ports (in Brunswick and Savannah), Hartsfield-Jackson International Airport, a strong interstate highway system, and the most complete rail network in the Southeast means you can conveniently ship your goods across the globe.
 
Hartsfield-Jackson is the world's busiest passenger airport, with more than 2,700 daily departures and arrivals and an ever-growing number of international nonstop flights. Eighty percent of the U.S. market can be reached within a two-hour flight from Atlanta. In addition, Hartsfield-Jackson is the country's 10th busiest airport in terms of cargo volume. The cargo handling areas provide convenient access to Interstates 75, 85, 285 and 20. In 2006, the airport was awarded the ACE Award for Excellence by Air Cargo World magazine.
 
Atlanta is one of five U.S. cities with three cross-country interstates that intersect near downtown: Interstates 20, 75 and 85. Georgia's five interstates, including 16 and 95, consistently rank highly for their condition. The state's central location means freight can reach 80percent of U.S. markets within two days.
 
Georgia's 4,700 miles of rail makes the state the best-connected in the Southeast. Two of the country's largest Class 1 rail systems – CSX and Norfolk Southern – provide the majority of rail service. In addition, 24 short-line rail companies operate on almost 1,500 miles of tracks in Georgia, providing additional connectivity.
 
Georgia's ports are the country's fastest-growing at a more than 20 percent rate. The Port of Savannah is now the fourth busiest container terminal in the U.S. This phenomenal growth is rooted in the Olympic Games. In 1996, as part of the preparations for the Summer Olympic Games, Atlanta was designated as the first U.S. Customs Inland Port. This designation made Atlanta a Foreign Trade Zone, allowing containers to travel inbound duty-free from coastal ports. Georgia's ports are noted for their convenient intermodal connections, state-of-the-art cargo handling equipment and value-added services.
 
Incentives
 
Georgia's status as a pro-business environment is borne out by its strong array of incentives. The state was named the fourth best state to do business by CNBC in 2007, in part because of its outstanding incentives. Georgia offers a performance-based package of business assistance designed to foster success for companies as well as the communities where they locate.
 
 
The state has one of the lowest corporate tax rates in the nation, at 6 percent, and their range of corporate tax credits help companies further reduce their tax burden. Their single factor corporate tax, job tax credits, existing industry and headquarters tax credits, and research and development incentives are available to corporations looking to establish a presence in Georgia.
 
For some of the tax credits, the amounts are dependent on the "tier status" of the community. This refers to an annual four-tier ranking of the economic vitality of Georgia's 159 counties. The highest credits are available in the counties with the greatest need (Tiers 1 and 2).
 
Georgia has two types of tax exemptions: the sales and use tax exemption and the inventory tax exemption. These allow qualified equipment purchases and leases to be exempt from sales and use tax. In addition, more than 100 Georgia counties offer up to 100 percent exemptions for qualified raw material, work-in-process and finished goods under Georgia's local-option "Freeport" law.
 
The state also has a wide variety of hiring, training and education assistance to help recruit and retain the right workforce for every company's needs. The state Department of Labor assists companies in recruitment by posting job notices, collecting and screening applications, providing interview space, scheduling interviews and hosting job fairs. The state's Technical College System hosts the award-winning training program Quick Start, recognized for its customized workforce training, provided at no cost to employers.
 
Georgia's Intellectual Capital Partnership Program (ICAPP) taps into the resources of the state's public colleges and universities to tailor programs to companies' needs for highly skilled workers. And Georgia's HOPE Scholarship and Grant provides free tuition at the state's public colleges, universities and technical schools for graduating high school seniors with a B average or higher.
 
Paths to success
 
Georgia is full of opportunity, and a growing, educated workforce means companies will be able to hire the kind of staff to help them succeed. The state is number one in the U.S. for attracting the highly-educated 25-34 demographic, and their large, high-quality university system means they turn out more than 44,000 graduates each year.
 
Many of the world's best-known, blue-chip companies make their corporate homes in Georgia. Some, such as AFLAC, The Coca-Cola Company and The Home Depot, grew from the ideas of visionary Georgians. Others, such as UPS, Delta Air Lines and Newell Rubbermaid, found that only Georgia delivered the unique business culture, work force, resources and quality of life that lets them thrive.
 
In 2006, a major automaker, Kia Motors, decided to build its first U.S. manufacturing facility in Georgia. Since then, many automotive supplier companies, including Hyundai Mobis, Dongwon Autopart Technology, Glovis, Kumho Tire, Johnson Controls, Sewon America Inc., Sejong Georgia, DongNam Tech and DAEHAN Solution have chosen to follow Kia to Georgia. Advanced manufacturing is one of the state's strategic industries, and with the presence of so many internationally known companies, the sector is continuing to grow.
 
Being in Georgia makes it easy to stay connected to business communities around the world. More than 60 countries have consular, trade or bi-national chambers of commerce offices in the state, and the state is home to more than 1,600 internationally-owned facilities representing at least 43 countries. Their 10 international offices, including their newest business center in China, will help companies find new markets for their products. And the addition of the state's first International Business Concierge means that international executives will have a seasoned professional smoothing the way to locating in this state.
 
Once a company makes a business decision to become part of Georgia, the relationship continues by way of strategically placed regional staff. They keep companies apprised of new incentives and programs in order to facilitate growth. The regional team will also help you find new facilities as you expand, and the international staff will help you explore opportunities to export your product or service.
Georgia's outstanding quality of life makes doing business in the state a pleasure and gives their companies, including 26 on the Fortune 1000 list, a distinct advantage in attracting and keeping quality employees. The state boasts one of the lowest costs of living in the United States. Their four distinct seasons, mild winters, beautiful coast and mountains, and great cultural destinations offer a quality of life not found elsewhere. This is part of the reason why each year, thousands choose to make Georgia their new home. The state's abundant resources, dynamic business climate and innovative economy help companies transform their visions into reality.
About the Author