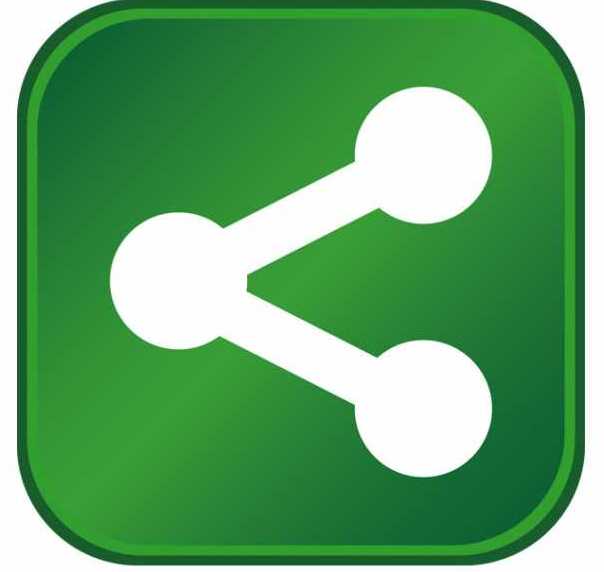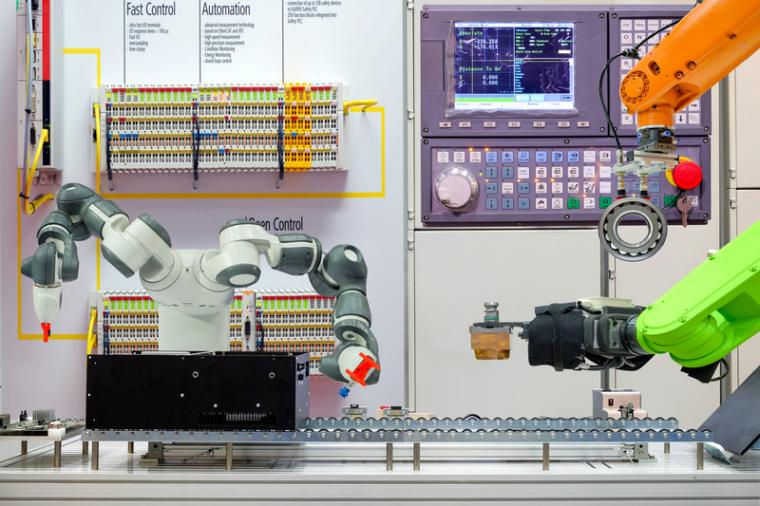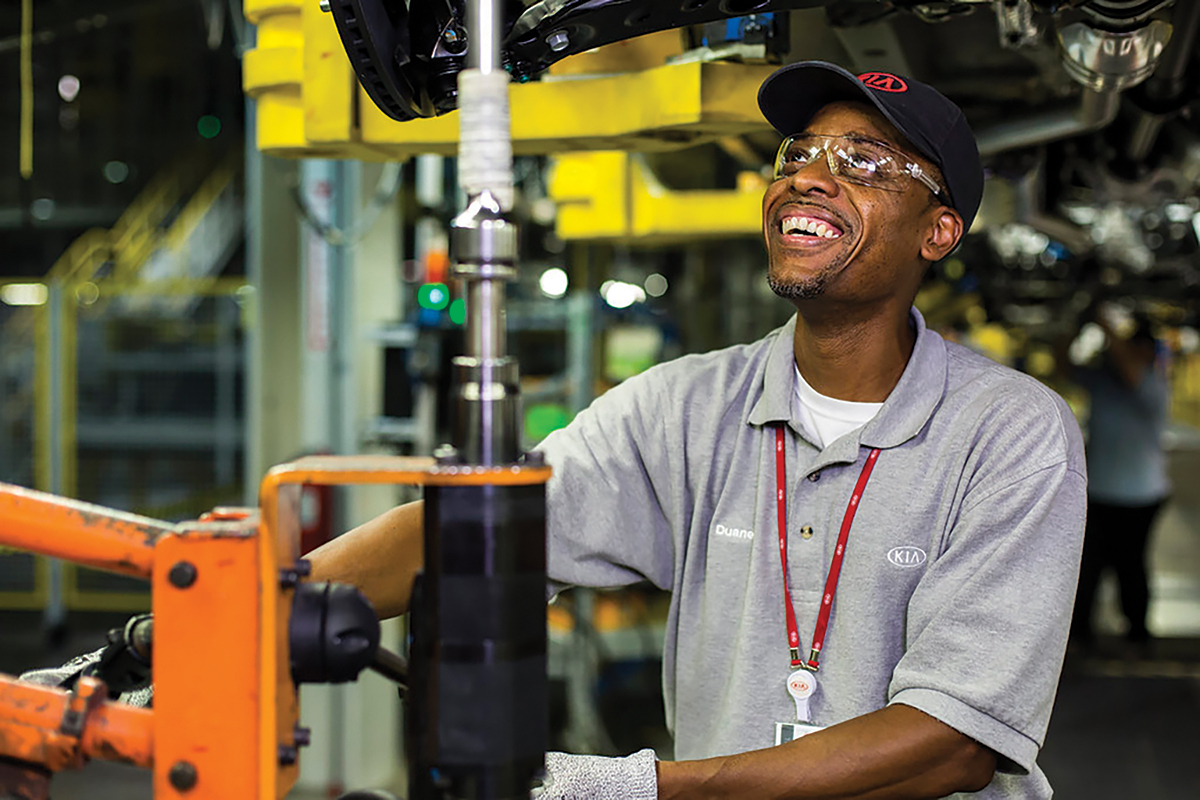 In the State of Georgia, economic development is a team effort, and success has been built on relationships and the collaborative spirit of public and private-sector partners at every level. Named the number one state for business a record-breaking eight consecutive years, Georgia's diverse talent pipeline, strong logistics infrastructure, and pro-business environment have transformed the state into an advanced manufacturing and logistics powerhouse.
Georgia continues to attract a diverse selection of businesses in every region of the state and break its own economic development records despite challenges caused by the global COVID-19 pandemic.
Georgia businesses, state government, economic developers and nonprofits have joined forces to meet challenges presented by the pandemic. Georgia Governor Brian P. Kemp announced that from July through December 2020, investments from economic development projects facilitated by the Georgia Department of Economic Development (GDEcD) were up nearly 50 percent compared to the same time period in the previous year, with job creation up nearly 40 percent. 
These more than 16,000 jobs and nearly $6 billion in new investments are a testament to Georgia's responsive approach to doing business, along with the state's logistics infrastructure and diverse talent pipeline that attracts industries with some of the most urgent needs. 
The state's food processing, manufacturing and logistics and distribution industries created nearly 70 percent of new jobs generated – further proof that Georgia's long-term investments and significant assets continue to create an environment where industries can not only weather economic storms, but grow and thrive. 
Workforce
Georgia is home to the number one workforce training program in the U.S. – Georgia Quick Start, along with 85 accredited public and private universities, including nine Historically Black Colleges and Universities (HBCUs). The state's pool of talent is diverse and skilled. Companies that locate or expand in the state continue to find a cooperative education environment and readily available workforce that can carry them to new heights in the rapidly shifting, modern economy.
Tailored Training Programs
Responsible for training more than one million workers in the state, Georgia Quick Start is one of the state's biggest draws for companies considering expanding or opening operations in Georgia.
The program's specialized training centers, as well as its partnership with the University System of Georgia and the Technical College System of Georgia, provide industry and company-specific training for Georgia workers. From assembling vehicles and manufacturing machinery to growing bacteria for vaccines and specialized training in food handling, Georgia Quick Start's programs assist numerous sectors of Georgia's diverse economy.
For example, when Q CELLS, a Korean manufacturer of photovoltaic solar cells, was considering locating what would become the Western Hemisphere's largest solar panel production facility in Dalton, Georgia, the state's ability to provide a strong pipeline of skilled talent proved critical. Working directly with Q CELLS, Georgia Quick Start provides students with tailored technical training, which has translated to more than 650 uniquely skilled employees working at the Dalton plant. 
Strength in Diversity 
Georgia remains a national leader in expanding access to college education, empowering the best and brightest young people from all walk s of life. Each year, Georgia's nationally ranked accredited public and private universities award more than 132,000 degrees and certificates to qualified graduates of a variety of backgrounds and 
circumstances. 
Georgia is also home to two of the United States' top five Historically Black Colleges and Universities (HBCUs): Morehouse College and Spellman College. In addition, the Atlanta University Center, which includes Clark Atlanta University, Morehouse College, Morehouse School of Medicine, and Spelman College, is the largest consortium of HBCUs in the U.S. The Georgia Institute of Technology also hosts the most diverse college of engineering in the nation, and Georgia Tech has earned its strong reputation for graduating the most women and underrepresented minority engineers.  
Private sector partners including Georgia Power, Southern Company, Apple and Microsoft recognize the immeasurable potential in the state's diverse talent pool and continue to invest in educating and opening additional doors to economic opportunity within Georgia's minority communities. For example, in January 2021, Apple and Atlanta-based Southern Company announced they would each invest $25 million in building the Propel Center. Once complete, the Propel Center, based at the Atlanta University Center, will serve as a technology and innovation hub for students attending HBCUs. 
Advanced Manufacturing
A national leader in advanced manufacturing, Georgia continuously outpaces the U.S. in 10-year GDP growth in the manufacturing of products including machinery, electrical equipment and components, and fabricated metals. The state's strength across multiple manufacturing sectors resulted in a GDP of $64.7 billion in 2019, and the Georgia Department of Labor estimated that there were 389,400 manufacturing jobs in the state as of December 2020.
Assisted by Georgia's Center of Innovation (COI) for Manufacturing, Georgia manufacturers are provided a unique opportunity to tap into new markets and accelerate their products for development with cost-free, state-provided technical expertise, cutting-edge research and strategic partnerships. 
For example, Georgia-based Carbice is a start-up company dedicated to designing, developing, and producing its own thermal material to remove heat from electronic devices. With a desire to hone in on producing thermal tape used in satellites for clients in the space and aerospace industries, the growing company needed assistance to take their manufacturing operations to scale.
Thanks to a reference made by a partnering researcher at the Georgia Tech Manufacturing Institute (GTMI), the company's chief technology officer was put in touch with the experts at COI for personalized support. 
As a result of this assistance, Carbice received additional funding and partnerships that allowed the company to transition from research and development to commercial state production. All because of the COI and Carbice relationship, to date the grant has enabled Carbice to sell to new customers and significantly grow its revenue.
Electric Vehicles 
As a long-time leader in the automotive manufacturing sector, Georgia has also seized on the rapid expansion of the electric mobility industry, which is expected to lead to more innovation and change in the next decade than the automotive industry experienced in the previous 100 years. Georgia's skilled automotive workforce is now shifting toward these automotive jobs of the future as the global projection of annual passenger electric vehicle (EV) sales in 2040 is 56 million EVs.  
Home to Georgia Tech, which boasts the nation's number-one industrial engineering program and located in the heart of the thriving Southeast Automotive Corridor, Georgia continues to leverage its competitive advantages for attracting EV supply chain-related jobs and investments. 
Construction of a $1.67 billion manufacturing facility to produce lithium-ion batteries for SK Innovation is well underway in northeast Georgia, and the company has already announced an additional $940 million expansion in 2020 to accommodate demand. A primary customer, Volkswagen, located just three hours away, is also expanding its production plant where it plans to assemble 100,000 all-electric SUVs annually beginning in 2022.
In November 2020, Georgia announced that TEKLAS, a Turkish advanced manufacturer and supplier of EV parts, with significant investments in EV research and development, will invest in opening its first North American facility and headquarters in northwest Georgia. This follows a July announcement that GEDIA Automotive Group, a family-owned international company that specializes in making state-of-the-art automotive parts, will build an advanced manufacturing facility in Georgia's Whitfield County. GEDIA's Georgia facility will focus specifically on lightweight structural automotive parts for electric vehicles.
Research and Development 
Research and development, a key factor in advanced manufacturing, and specifically in the growing EV industry, also has strong roots in the state. In addition to the insights and opportunities created by GDEcD's Centers of Innovation team, companies and universities in Georgia's ecosystem are utilizing their own innovation centers to research industry topics, including improving driving range, increasing recharging speeds, connectivity system enhancements, improving AI for better autonomous vehicles (AV), and adding nanotech materials into production. 
Home to "The Ray," a public-private-philanthropic partnership where leading industries and universities test technologies in the area of energy, transportation, health and the environment, Georgia's partnership approach to economic development and research will continue to make a lasting global impact. GDEcD facilitated the development of this platform for research and testing where initial experiments included trials of a solar energy-powered EV fast charger sponsored by Kia Motors Manufacturing Georgia, a solar road installed by Wattway by Colas, and wireless tire pressure and tire tread measuring technology by Wheelright. Panasonic and 3M are also utilizing this 18-mile stretch of highway to test new products and technologies. 
Logistics 
Georgia's leaders understand that companies need to be able to depend on a reliable system for moving supplies in and shipping products out to achieve long-term success. The seamless connectivity of Georgia's ocean, rail, truck and air transportation gives manufacturers confidence that a Georgia location is competitive globally for their supply and distribution chains.
Hartsfield-Jackson International Airport is consistently ranked as the busiest and most efficient airport in the world for passenger traffic. Its prime location means 80 percent of the U.S. population is within a two-hour flight from Atlanta.
With deepwater ports in Savannah and Brunswick, Georgia's coastal waterways serve as a gateway to the world. Georgia's inland ports – the Appalachian Regional Port, Northeast Georgia Inland Port, and Cordele Inland Port – also extend the Georgia Ports "welcome mat" to regions across the state, providing direct paths to the Port of Savannah, and thus international trade lanes. Georgia companies rely on the state's logistics infrastructure and services to handle and haul more than $900 billion of cargo each year. 
In addition to assisting manufacturers, Georgia's Center of Innovation for Logistics also helps companies take advantage of the state's world-class logistics industry so they can improve supply chain efficiencies, support growth, and increase global competitiveness. A recent report from the COI and the Metro Atlanta Chamber shows that Georgia remains primed for more growth in this area in the years ahead and that Georgia's postsecondary educational institutions are doing their part to meet industry workforce needs.
International Investment 
The State of Georgia's strong logistics network has been noticed by partners across the world and continues to strengthen foreign direct investment in Georgia. During the last six months of 2020, foreign direct investment accounted for 28 percent of jobs created, increasing by 46 percent when compared to the first half of the previous fiscal year.
In October 2020, Governor Kemp announced that La Regina Atlantica, a U.S. subsidiary of Italian producer of homemade pasta sauces La Regina di San Marzano, plans to invest $20 million in a new food processing facility in Bacon County. By importing their freshly grown tomatoes from Italy through the Port of Savannah, the company joins a strong food processing industry and is able to rely on Georgia's logistical strengths to make its world-famous sauces. 
International Trade
More than 90 percent of Georgia's exports are advanced manufacturing-related, and since 2010 alone, Georgia's manufacturing exports have increased by more than 30 percent. Leveraging the state's international representatives located in 12 strategic markets around the world, GDEcD's four-time Presidential "E Star" award-winning trade division helps Georgia exporters enter and expand into markets across the globe. 
For example, Poriferous, a Newnan, Georgia-based manufacturer of medical technology, utilizes the state's international trade team's cost-free due diligence and research when vetting whether a new market is a correct fit to sell its product. In addition, Poriferous has attended multiple in-person and virtual trade shows with GDEcD's trade team. These state-sponsored resources have helped the company reduce their own research and marketing costs, while opening doors to reach new customers across the globe. 
Future-Focused
Recent investments and company success stories continue to strengthen Georgia's position as the number one state for business. By providing businesses with the tools they need to not only make anything, anywhere in Georgia, but also to take it anywhere – whether it be across the U.S. or across the globe – the state is confident in its ability to continue providing unmatched growth opportunities for companies that choose to expand or plant roots in Georgia. T&ID