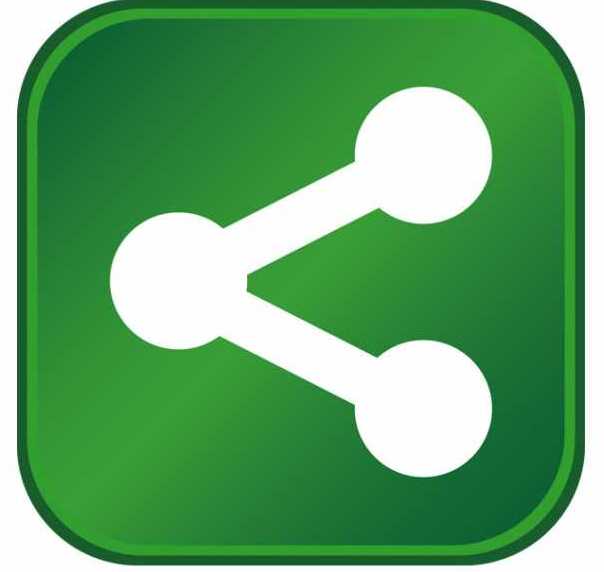 Today's quiz: Where can you find 4,500 acres of developable land; proximity to the eastern seaboard through interstates, U.S and state highways, a seaport and an international airport; with an estimated 22,000 workers scheduled to return from Iraq in early 2006?
a.) South Bend, Indiana
b.) Portland, Oregon
c.) Nassau, Bahamas
d.) Liberty County, Georgia
If you guessed Liberty County, Georgia, you're right. If you're a history buff, you may know that Liberty County is in southeastern Georgia, approximately 30 minutes southwest of the beautiful coastal city of Savannah, Georgia and that this area has endured historical conflicts born and fought on this soil in the name of liberty. If you're a vacationer, you may know that its beauty has long has long held the interest of people centuries with written descriptions of forests, marshes and wildlife from the early Spanish explorers. If you're a leader of an expanding company, you should learn of its temperate coastal weather, hard working people and transportation accessibility via ground, air and sea, and that Liberty County has become an ideal location for logistics operations serving the eastern seaboard and southern regions of the United States.
A Unique Second Tier Region
As second tier regions go, the Liberty County development offers all of the typical advantages such as lower land and labor costs, a quality labor pool, area universities and technical colleges and community leaders who are eager to collaborate. One factor that makes Liberty County unique is experience. Says, Ronald E. Tolley, CEO of Liberty County Development Authority (LCDA), "We've been developing successful business parks in this region for the past 20 years, so we know exactly what to do, and how to move things forward." The LCDA has extensive grant writing expertise and has a history of securing funds from HUD and the EPA, in addition to working extensively with local municipalities. "We believe in building partnerships with all levels of government that foster a long-term commitment to economic development in our county," adds Tolley.
Another unique aspect of the Liberty County economic development strategy is a desire to foster progress while preserving the past. For example, when the LCDA made the commitment develop its newest business park, the Trade Port Business Center, Tolley moved forward with commissioning supplemental studies long before the plans were completed for the center. "We knew that there were wetlands that should be protected, so we had that studied. We wanted to know if there were designated wildlife corridors in order to plan and build around them. We commissioned historical, cultural and archeological studies as well – all because we thought there might be a couple of places that could have significance, and if so, there would be no need to disturb them."
Trade Port Business Center
Liberty County's newest business center has 4,500 developable acres in Midway, Georgia and is quickly being valued as a distribution hub of the southeast. Adjacent to I-95 on the west Trade Port is the new home of a 1.5 million square foot distribution center for Target's for shipping, receiving and storage needs in the region. Operating 40 stores in the state of Georgia and seven Super Target stores, Mitch Stover, Senior vice president, distribution services for Target Corporation found both the location and relationship with LCDA to be synergistic, "Midway was the ideal location for us to locate a new distribution center. The partnership we received from the Liberty County Development Authority and the state of Georgia was extraordinary."
Tolley notes that Target was a perfect example of how partnering with multiple agencies resulted in a win-win arrangement, "The funding for the project was accomplished through Target's visionary leadership and a unique mix of LCDA, city, county, state and federal appropriations. All parties have been pleased with the outcome." Site work for the new center began in of 2005. When complete in 2007, the facility will employ 500 people.
Another success story is with The Tire Rack, a direct response company specializing in the automotive performance market. The firm, headquartered in South Bend, Indiana is a distributor for tires, wheels, suspension, brakes and other specialty items for both consumers and wholesalers. Commenting on the process, Matt Edmonds, Vice President of The Tire Rack believes the selection process went very smoothly. "This is our fifth distribution center built, and is focused on serving the deep southeast and Florida. We looked at several options, but as we considered the transportation availability and the employee pool near Midway, Liberty County really stood out as the best overall choice."
While Edmonds notes that his distribution center is smaller by comparison than some of the others in Trade Port at 242,000 square feet, the LCDA was still very helpful in all of The Tire Rack's location needs. "In fact," he says, "I remember in one meeting when everyone was focused on one particular site, and we suggested another option. The Authority didn't shut down our desires at all. They were open and helpful in adjusting the plan." Another factor that has proven to be very valuable is the area labor pool. With the Fort Stewart Army base just a few miles away, The Tire Rack has been able to hire a very well disciplined workforce, ready to work."
Edmonds indicated that some of his suppliers are now also considering a move to Liberty County because of the experience. "Our business is about distributing product on time, and if some of our vendors locate here, that just allows us to get the product to our customers quicker," says Edmonds.
A Military Advantage
If location, logistics and sound long-term environmentally friendly planning practices aren't enough, then perhaps labor force will grab your attention. Liberty County's largest city, Hinesville, is home to Fort Stewart and the 3rd Infantry Division Mechanized of the U.S. Army. The proximity of the military base and the mutual cooperation between both the city and the base afford a diverse workforce for locating companies, including 13,000 employable military spouses. The old notion of a highly transient military is changing as well. According to Jenni West, military spouse and Senior Vice President Liberty County Development Authority, "the Army has begun to change their approach to stationing personnel. They've now implemented "Life Cycle Units," which changes a traditional three year Tour of Duty to a five or six year Tour of Duty. The goal is to keep the soldiers together and keep the families from moving so often." This also helps companies maintain a more stable workforce.
"The recruitment aspect of our labor pool has really been our 'ace in the hole' remarks Tolley. "Typically there are 200-300 personnel per month who leave Fort Stewart. Some don't reenlist, others take their 20 year retirement at age 38 and a substantial number of them stay in the area. This is very impressive to manufacturers who seek a highly qualified mature workforce."
In January 2006, there is an estimated 22,000 military personnel from the 3rd Infantry Division returning from Iraq who are expected to permanently return to Liberty County.
About the Author