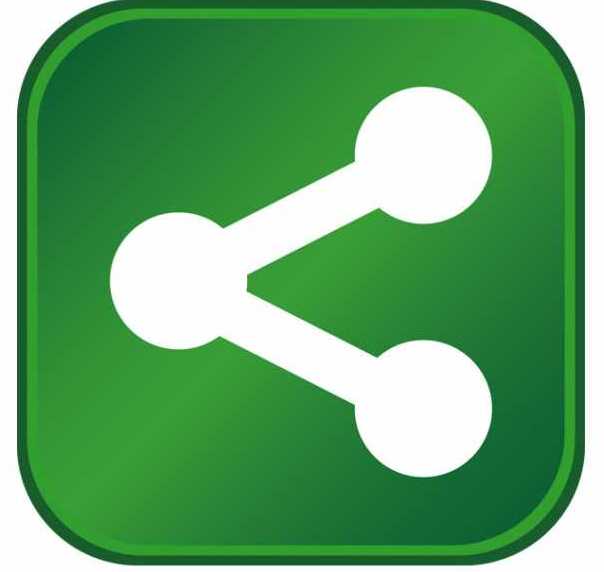 Image via Wikipedia
Gov. Nathan Deal announced recently that Fitzgerald-based American Blanching Co. has been contracted by the nonprofit organization Mother Administered Nutritive Aid (MANA) to consult and assist in the operation of a new production facility in Ben Hill County. The new operation will process and manufacture a fortified peanut product known as a Ready to Use Therapeutic Food (RUTF) that will be used to revive severely malnourished children in underserved countries around the world. Together, MANA and the American Blanching Company will create an additional 65 jobs. Protein Plus, American Blanching Co.'s sister company, will expand and create up to seven additional jobs through its involvement. MANA and American Blanching Company will jointly invest $6.5 million.
"These two Georgia companies have taken great steps by involving themselves in such a worthwhile enterprise that ultimately benefits the health of the world's children in need," said Deal. "MANA does meaningful work around the world to enhance access to nutrition, and it's rewarding to know that one of Georgia's most significant food commodities will be used to sustain and grow this global operation."
The MANA operation is located in a new 30,000-square-foot production facility constructed adjacent to the American Blanching Co. The organization has already provided its RUTF fortified peanut product to Rwaza Health Center in Rwanda. The product has been endorsed by the World Health Organization, the World Food Program, UNICEF and the United Nations Standing Committee on Nutrition and is making plans to provide food products for the government of Guatemala, Mercy Ships and for the World Food Program. MANA will work with these and other organizations to secure distribution channels and delivery logistics to countries in need.
"We looked all over the United States for a partner with the ability to produce RUTF at a production rate that could allow us to realize our ambitious dreams," said MANA CEO Mark Moore. "When we met American Blanching we knew we had the perfect fit. What we did not realize was that with American Blanching we got not only an expert partner, but also an entire town excited about our vision and mission."
The American Blanching Company and MANA are also considering future expansions of the facility to take on a new food product designed for disaster relief in devastated areas.
"We are grateful to have the space, resources and capabilities to be able to take on this noteworthy project with MANA," said Allen Conger, American Blanching Co.'s director of research and development, and the company's chief liaison for the MANA project. "This collaboration will allow American Blanching to increase our product volume, overall size of operations and ultimately our workforce."
As one of Georgia's Certified Work Ready Communities, Ben Hill County proactively addresses the needs of its business community by ensuring that the community's workforce is trained and skilled for the needs of businesses in the county. The pool of labor in Fitzgerald and Ben Hill County is one of the community's most competitive assets and often plays a significant role in attracting new and expanding businesses to the area.
"At a time when our community is challenged by one of the highest unemployment rates in the country, we cannot help but welcome MANA's new jobs," said Philip C. Jay, III, Ben Hill County Commission chairman. "Nor has the opportunity to change the world by feeding 'the least of these' gone unappreciated. To both ends, MANA can count on the Ben Hill County Commission."
"The creation of MANA and its mission speaks volumes about the kind spirited organization that has blessed our community with its presence and mission," said John Flythe, Economic Development Director, Fitzgerald-Ben Hill Development Authority. "Our community along with American Blanching, Protein Plus and MANA, is creating a partnership that will have worldwide impact. We are proud to be a part of this effort, and are also very appreciative of the governor and the Georgia Department of Economic Development for all their support and help on this project."
"The joining of efforts of MANA and American Blanching entrepreneurship is a great example of how great things happen," said Fitzgerald Mayor Gerald Thompson, who also serves as chairman of the Fitzgerald-Ben Hill Development Authority. "In addition to feeding the hungry in the third world, the jobs in Fitzgerald may also feed the hungry and clothe the needy here. City government is in full support."
Georgia is the No. 1 producer of peanuts in the United States, with Georgia peanut farmers providing more than 45 percent of the U.S. peanut crop each year. All segments of the peanut industry are represented in Georgia, including grower, buyer, sheller, broker, manufacturer and such allied industries as storage and transportation. Numerous other industries support the peanut industry in the state, including equipment manufacturers, banking and other financial industries, and the agricultural chemical and fertilizer industries.
Georgia Department of Economic Development senior project manager Michelle Shaw managed this project on behalf of the state.
About MANA
MANA is a charitable organization that functions as an umbrella under which businesses, trade associations, faith-based organizations, and other nonprofits and entities can come together for the common purpose of serving malnourished children with life-saving products. MANA CEO Mark Moore spent nearly 10 years working in eastern Uganda, serving as a rural community development worker and missionary. He later returned to the United States, earning a master's degree with an emphasis in development at Georgetown University. Prior to co-founding MANA, Moore co-founded Kibo Group, a development organization that houses numerous Africa projects.
About American Blanching Company
American Blanching Company is located in Fitzgerald, the heart of the peanut-growing belt. It was built as a custom blancher for the peanut industry serving many leading companies as a source of quality cleaned, blanched and sorted peanuts. The company has evolved into one of the top custom blanching facilities serving the peanut industry, with a blanching capacity of 25,000 pounds per hour. American Blanching Co., through its skilled management team and its modern processing facilities, aims to produce world-class blanched peanuts, peanut granules, peanut paste and peanut butter of uniform quality for use in a broad range of products. The company operates with a focus on meeting and exceeding the demands, concerns and needs of its customers. For more information, visit www.americanblanching.com.