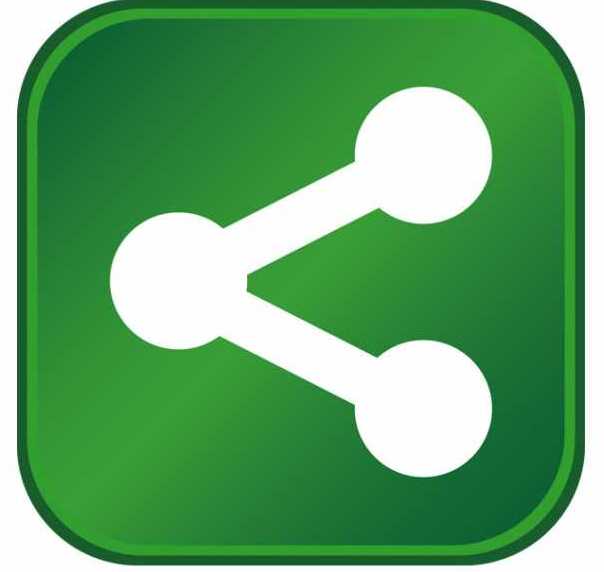 Hapeville will serve as German carmaker's U.S. home, house all functions and services
Image via Wikipedia
Gov. Nathan Deal, Atlanta Mayor Kasim Reed and Detlev von Platen, President and CEO of Porsche Cars North America, announced today that the company will build a new headquarters in Georgia, creating approximately 100 jobs over the next three years.
"There's no better place to live, work and play than Georgia," said Gov. Nathan Deal. "As a 13-year corporate citizen of our great state, Georgia-based Porsche employees already know that once you have 'Georgia on Your Mind' it is impossible to let go. Now we look forward to extending our famous Southern hospitality to the entire Porsche team – and to adding an incredible new destination to Georgia's list of 'must-see' places."
The new complex, representing an investment of up to $100 million, will be located in the "Aerotropolis Atlanta" development site in Hapeville, adjacent to the International Terminal now under construction at Hartsfield-Jackson Atlanta International Airport. It will be comprised of modern office facilities for a workforce that will eventually number 400 employees, including Porsche's Technical Service and Training Center, as well a leading-edge Customer Experience Center that will feature a test track facility to highlight the capabilities of Porsche's industry-leading sports cars. Groundbreaking is planned for fall of this year, with the move-in date scheduled for the second half of 2013.
"The unparalleled nature of the Porsche ownership experience absolutely deserves an equally unique home. That is why we are creating a facility and concept that is completely new to the U.S. automotive industry, and one that delivers our brand and product experience to our employees, dealers and customers alike," said Detlev von Platen, president and CEO of Porsche Cars North America. "Our new American headquarters will make us an even stronger organization, and this decision demonstrates our commitment to the state of Georgia and the city of Atlanta to remain a vital part of this vibrant region."
The decision to stay in Georgia was the result of a thorough search and evaluation process that spanned the Atlanta area and numerous out-of-state sites. The new headquarters will not only be home to PCNA, but also to Porsche Financial Services, Inc., and Porsche Business Services, Inc. which are both currently located in Chicago. Other Porsche entities will also be included, building a solid foundation for further expansion of Porsche's largest market worldwide.
The company has been offered the services of Georgia Quick Start, the state's top-ranked workforce training program, to design and implement a customized training program to ensure the company's new and existing workforce will be ready to maximize the opportunities presented by the Aerotropolis location.
"We welcome the entire Porsche team to Atlanta's newest corporate center, the innovative Aerotropolis complex," said Atlanta Mayor Kasim Reed. "Porsche's decision to reinforce its roots and grow its next-generation U.S. headquarters here is a testament to the vitality and vibrancy of our city and an exciting addition to the many iconic brands that also call Atlanta home. The Porsche crest will be a perfect welcome sign to greet the hundreds of thousands of visitors and guests that land each day at the world's busiest airport in Atlanta."
In addition to the city of Atlanta, partners in the project included the Atlanta Development Authority, the Fulton County Development Authority, the city of Hapeville, Georgia Power, Jacoby Development and Cushman Wakefield.
"The city of Hapeville is very excited about the announcement that Porsche will be relocating its headquarters to the former Hapeville Ford Assembly Plant site and is pleased with the synergy that this project will no doubt create for the entire Aerotropolis project. This world-class facility is just the beginning for this site and truly puts South Fulton County 'on the map,' " said Hapeville Mayor Alan Hallman. "Hapeville appreciates the efforts of all who made this project come to fruition. We extend a warm and hearty welcome to Porsche and their family of employees."
"It is hard to imagine a better step forward for Aerotropolis Atlanta than attracting a global brand as well-respected as Porsche," said Scott Condra, Senior Vice President of Development for Jacoby Development. "It is clear that Atlanta is ready for the sort of development and redevelopment around airports that is happening across the globe. We are proud to have once again helped all of our public and private partners to sustainably reclaim a previous industrial property to create new economic opportunity for Atlanta and Georgia."
With over 25,000 cars sold in 2010, PCNA finished 33 percent ahead of the previous year. With its new headquarters, a dedicated, passionate employee and dealer body, and a strong lineup of iconic sports cars, a brand new generation of Cayenne SUVs and the latest addition to the brand, the Panamera Gran Turismo, Porsche is poised for continued success in the United States.
About Porsche Cars North America
Porsche Cars North America, Inc. (PCNA), based in Atlanta, is the exclusive U.S. importer of Porsche sports cars, the Cayenne SUV and Panamera Gran Turismo. Established in 1984, it is a wholly owned subsidiary of Porsche AG, which is headquartered in Stuttgart, Germany, and employs approximately 220 people who provide parts, service, marketing and training for 196 dealers. They, in turn, work to provide Porsche customers with a best-in-class experience that is in keeping with the brand's 63-year history and leadership in the advancement of vehicle performance, safety and efficiency. At the core of this success is Porsche's proud racing heritage that boasts some 30,000 motorsport wins to date.