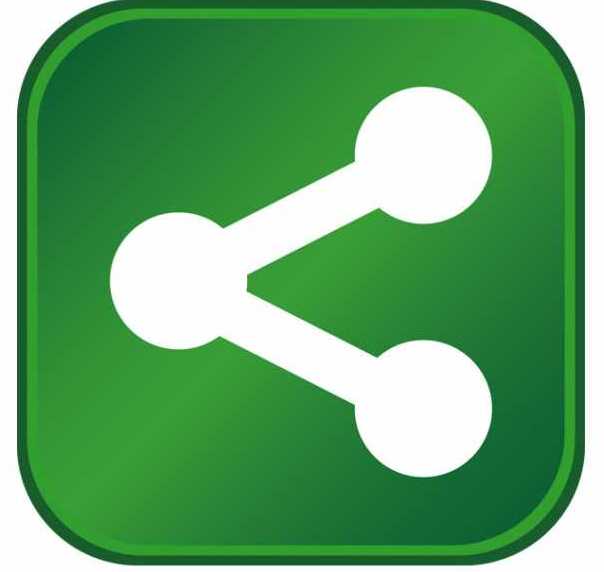 Leading apparel company creating 150 jobs, building state of the art distribution center
Governor Sonny Perdue announced today that Phillips-Van Heusen Corporation [NYSE: PVH], one of the world's largest apparel companies, is relocating and expanding its current Georgia distribution operation to McDonough in Henry County. The company will add approximately 150 jobs, bringing its existing workforce to approximately 300, and will invest in a highly automated, state of the art distribution center.
"Distribution operations like Phillips-Van Heusen's thrive in Georgia due in large part to our state's advanced logistics infrastructure that efficiently connects Georgia businesses to markets around the world," said Governor Perdue. "I am excited about Phillips-Van Heusen's decision to expand in Georgia, and create a positive impact for the state and local economy."
Phillips-Van Heusen will move from its existing facility in Austell, Georgia to the 852,000-square-foot Liberty Distribution Building in McDonough. The company's new facility will be fully automated and can accommodate an increased workforce, as well as allow for potential growth and expansion of the distribution operations in the future.
"We look forward to establishing this new facility in McDonough, which will allow us to continue to meet the needs of our growing and expanded retail and wholesale businesses," commented Kevin Urban, Executive Vice President of Logistics Services. "This automated facility will enhance our ability to ship our products to our stores and retail customers in a timely and cost effective manner, while leveraging the expertise of our existing workforce."
"We are very excited to bring Phillips-Van Heusen to Henry County. In these times, any number of jobs created is a good thing, but this project will bring 300 quality jobs to our community," said Elizabeth "BJ" Mathis, chair of the Henry County Board of Commissioners. "Add to that the company's unprecedented 20 year lease that conveys a long-term commitment, and we couldn't be more thrilled. This project illustrates the kind of collaboration and innovative thinking that has enabled Henry County and the Development Authority to attract more than 1,000 jobs over the past year, a time when many industries are closing their doors."
The company makes heavy use of seaports in its distribution operations and the move will enable it to double the volume of products through the Port of Savannah, the fastest-growing container port in the country.
"The Port of Savannah's strategic advantages include excellent shipping services and superior logistics that increase reliability and reduce cost for cargo owners," said Curtis J. Foltz, Executive Director of the GPA. "We look forward to this enhanced partnership with Phillips-Van Heusen."
"This selection confirms Atlanta's position as one of the world's premier logistics centers and a key gateway to America's supply chains," said Bob Pertierra, vice president of supply chain development for the Metro Atlanta Chamber. "Our world-class ports, logistics talent and vibrant market make metro Atlanta an ideal location for shippers to meet the needs of their customers."
Phillips-Van Heusen will develop the additional well-trained employees for its expanded workforce for the McDonough distribution facility through collaboration with Georgia's nationally recognized Quick Start training program. This program provides strategic and industry-specific workforce training solutions free of charge to qualified new, expanding and existing companies creating new jobs in Georgia. The company will begin a "test phase" for the new operations later this year, with a complete build out targeted for 2013.
Charles Baker, Director of Engineering for Phillips-Van Heusen, led site selection and lease negotiations partnering with Cushman & Wakefield brokerage professionals Matthew Astrachan, Mitchell Konsker and Steven Bauer, of the firm's New York office, and Ray Stache of the firm's Atlanta office. The team also received support from Larry Wilks and Michael Rotchford of the firm's Investment Banking group. Marty Reid with Duff and Phelps LLC also assisted on behalf of Phillips-Van Heusen with Project Manager Andrew Neumann from Georgia Department of Economic Development to secure the deal. Pension fund AEW Capital owns the property.

About Phillips-Van Heusen
Phillips-Van Heusen Corporation is one of the world's largest apparel companies. It owns and markets the iconic Calvin Klein and Tommy Hilfiger brands worldwide. It is the world's largest shirt and neckwear company and markets a variety of goods under its own brands, Van Heusen, Calvin Klein, IZOD, ARROW, Bass and G.H. Bass & Co., and its licensed brands, including Geoffrey Beene, Kenneth Cole New York, Kenneth Cole Reaction, unlisted, A Kenneth Cole Production, BCBG Max Azria, BCBG Attitude, MICHAEL Michael Kors, Sean John, Chaps, Donald J. Trump Signature Collection, JOE Joseph Abboud, DKNY and Timberland.