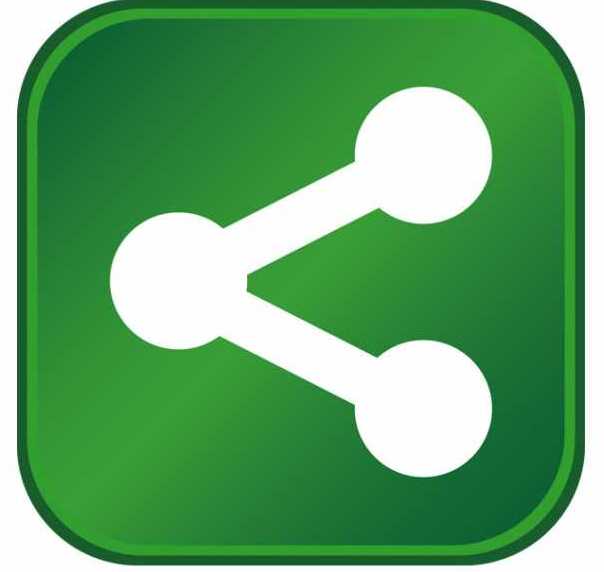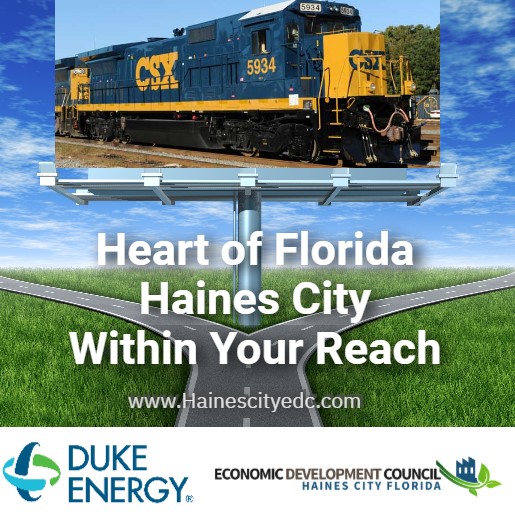 Site selection projects are complex and can be overwhelming. From setting initial project parameters, to preparing the memorandum of understanding, and administering the final announcement. It's important, therefore, to have the right economic development partner. The Haines City EDC ensures our relationship will be built on trust and understanding, between your company, and our economic development organization.
We have a great team, and everyone has a role to play. Whether the topic is utilities, workforce, transportation, or other vital community partners and resources, we have the knowledge and skill of specialized experts, and will put the support of the full economic development team behind your company. We will provide you with honest answers to help you overcome challenges, as well as evidence that our team is doing everything within its power to find and implement solutions. We will prioritize community support and will always be forthright and transparent when answering your questions. We will be your designated liaison for all your business' community-related needs. You will have access to training programs that will deliver a sustainable stream of qualified workers into your labor pool. Our welcoming atmosphere supports and inspires innovation, geographic excellence, community resources, collaboration and support. We provide the ingredients, so your company will be primed for a healthy site selection choice that sustains future growth and innovation.               
What Our Investors Are Saying
"The Haines City EDC is one of the best in Florida. Cyndi Jantomaso and her associates are very professional and proactive and give us the support we need to make things happen."
Stephen Whitley
Whitley Capital, LLC
"The City of Haines City is proud to have Cyndi represent us! Cyndi Jantomaso is doing an excellent job in generating awareness of our assets, and with her impressive commitment to guiding potential partners from the initial inquiry throughout the process, has provided successful results." 
Mayor Anne Huffman
City of Haines City
Our Mission
The Haines City Economic Development Council's mission is to enhance economic opportunity for the city and the businesses within. We do this by assisting new and existing businesses with relocations and/or expansions, while growing our community's financial base through thoughtful and strategic development initiatives.
Our History and Future
The city's leadership has been proactive over the years, growing the city by annexing land into Haines City from unincorporated Polk County. In 2022, Haines City is currently at 20.10 square miles. To recruit industry, the Haines City Economic Development Council was established in 2004. The HCEDC is comprised of business leaders, financial institutions and higher educators.
In 2005, the city and council completed a 2.8-mile railroad spur that connects the central CSX railroad line through the city to the Haines City Industrial Park area located along County Road 544. Manufacturers and distribution centers have located in and around the industrial park to take advantage of the prime location. The HCEDC continues its partnership with GoRail and CSX Transportation to advocate the growth and expansion of railways through Haines City. Reducing the number of vehicles on the road is beneficial to the burgeoning city. Building a stronger rail network will contribute to the long-term economic infrastructure of Central Florida.
"Central Florida businesses and consumers benefit from the billions of private dollars spent every year by freight railroads on the rail network that connects us to the global supply chain," said Cyndi Jantomaso, MEDP, President and CEO of the Haines City Economic Development Council, Inc. "In 2005, Haines City invested in its infrastructure by building a railroad spur that connects the Haines City Industrial Park to the main CSX line. Creating this rail access and putting the infrastructure in place is an additional recruitment tool for Haines City to attract industry and create jobs in our area."
How We Will Help You
The business of attracting industry is hard work, but we conduct it with passion and a sense of communal camaraderie that reap huge rewards for Haines City. Best practices ensure our region stays on the radar of site selectors and positions Haines City to maximize economic development opportunities.
Haines City's business-friendly environment, available land, ready workforce and connectivity further propel the community's momentum. Because we know how important it is for you to succeed in business, our city will help provide the business tools necessary for growth and innovation.
Why Not Haines City?
Haines City, a beautiful city nestled between Tampa and Orlando, is a business paradise due to its central location and ready access to a deep labor pool.
To create a sustainable business environment, the HCEDC partnered with Duke Energy to participate in the Duke Energy Site Readiness Program. The Council sponsored a roundtable discussion that included representatives from the Central Florida Development Council, Saunders Real Estate and Florida Public Utilities discussing the Lorenz property, which covers 110 acres and is located south of the ALDI warehouse facility east of Detour Road. Partnering with Duke Energy has added another tool to the EDC's valuable toolkit for sites in Haines City's Industrial Park that are under the Site Readiness Program.
The Haines City Rail Center is a premier 74 Acre rail-served business park strategically located along the I-4 corridor between Tampa and Orlando.
 

"Good sites with good rail service are very hard to find in Central Florida. I think this is the best one. I also hear that from prospects," Stephen Whitley said. "This gives them an alternative to using tractor trailers on highways.  It gives them some flexibility. There are also a number of industrial companies that can really only be distributed efficiently by rail." 
"It's exciting to hear about projects in the pipeline," Cyndi Jantomaso said. "It has been a long time coming." "We have just such a great team together right now." "The Economic Development Council strives to support incoming businesses with site-selection service, business-plan assistance, counsel and advice and much more."