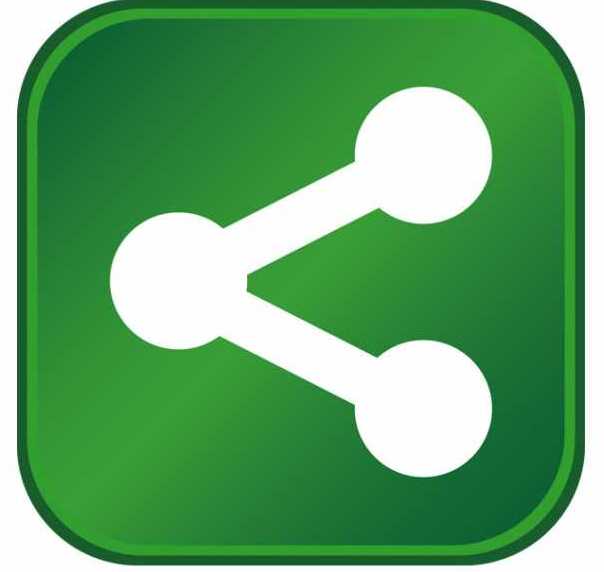 Publisher's Note: Industry Impact showcases an emerging economic region experiencing explosive growth within a particular industry sector.
This issue examines the many dynamics within the growing field of BioConvergence and the drivers of location decisions for companies in this market. While there are many options for companies in this industry, the sometimes overlooked regions of Idaho are at the fore-front of technology innovation and venture capital.
Over the past few decades, new ventures have added immense value to this area's economy and have thrust Idaho into the high-tech age. Per capita, Idaho ranks first in U.S. patents, fifth in new companies and eleventh in technology jobs. Idaho has proven particularly attractive to technology-led, entrepreneurial companies especially as it has received national attention for the unique collection of assets and cooperative arrangements. Those assets include the labor force, education and training resources, an existing and thriving technology environment, and a sophisticated, well-developed support system for companies considering locating to the region. This edition of Industry Impact, examines closer the impact of BioConvergence on three regions of Idaho. Separately, each has a strong case to make. Collectively, Boise Metro and the Idaho Technology Corridor deliver the dynamic for the new economy.
Bannock Development Corporation, Pocatello, Idaho
As the economy in Southeast Idaho continues to transition into the high-tech arena, new recruitment initiatives and local expansion efforts have been very active and have strongly impacted its economy. Current industry development in the area includes AMI Semiconductor, a major player in the manufacturing of chip technology in medical pacemakers; Kimberly Clark Ballard, a major player in manufacturing medical products for laparoscopic surgeries; Tetridyn Solutions, an up and coming manufacturer of medical software and record keeping solutions for the medical industry; and Premier Technologies, Inc. a world leader in the manufacturing of hot cells and glove boxes for the safe handling of biologically sensitive medical materials. These four companies are major employers in the economy and all work closely with Idaho State University in major research and development strategies providing linkages between industry and academia. Idaho State University is designated as Idaho's medical school for advancements in pharmacology, nursing, pre-dental, health physics and also offers a complete curriculum of other advanced degrees, both post graduate and graduate.
In addition to the current companies in Pocatello, there are also a number of companies being actively recruited by the Bannock Development Corporation. IsoRay Medical is a Washington company that manufactures medical isotopes used in cancer treatment. A comprehensive incentive package is in the works and a decision about site location will be made in the next few months. Recruitment efforts are ongoing to entice Optivus Technology from California to facilitate a proton accelerator cancer treatment facility in conjunction with a major hospital expansion underway at Portneuf Medical Center in Pocatello. Recruitment efforts continue with Earnst Health, a critical care facility that will complement the current growth and expansion of the medical center.
State and local incentive packages have been provided to these companies in an effort to secure a commitment. These, along with the low cost business environment create a combination that will spell success for their operations in Idaho.
Looking to the future, the local medical center is in the middle of a $150 Million dollar expansion which will be facilitated by Idaho State University as well as the high-tech companies in the region. Their missions are to create opportunities in health care, biotech, and other technology based industries.
Grow Idaho Falls, Inc.
The Greater Idaho Falls area has been on the cutting edge of new technological developments for quite some time. The Idaho National Laboratory is a Department of Energy facility with a long history in the production of nuclear energy. The world's first nuclear reactor, EBR1, which produced usable electricity to light up an entire town, was produced at Idaho National Laboratory in 1948. Research and development has continued over the years on nuclear technologies, national security, homeland security, agriculture research and many other applications. Idaho National Laboratory has been designated as the Department of Energy location to develop the next generation of nuclear reactors, through its recent nuclear mission contract which has been awarded to the Battelle Energy Alliance – a team comprised of Battelle Memorial Institute, BWXT, Washington Group International and Electric Power Research Institute, along with major universities within Idaho and across the country.
Idaho National Laboratory will:
Become the preeminent nuclear Research, Development and Demonstration laboratory in 10 years

Be a major center for national security technology development and demonstration

Be a multi-program national laboratory

Foster academic, industry, government, international collaborations to produce the investment, programs and expertise to assure the vision

To achieve the vision for the laboratory, the Battelle Energy Alliance has identified six critical attributes necessary to achieve the laboratory's preeminent status: Nuclear Programs, Synergistic Programs, Science Base, Revitalize Nuclear Science and Engineering Education, Partner/Collaborate, and Modern Infrastructure
Many Idaho Falls area companies will secure procurement agreements to assist these contractors in fulfilling their goals of creating the preeminent world-class nuclear research laboratory. Nearly $70 million in contracts will be awarded to subcontractors. If your company provides services that are beneficial to the nuclear industry, looking further into the Idaho Falls area could benefit you directly.
With Interstate-15 access north/south connecting to Interstate-90 and Interstate-80, and direct air service to Boise, Salt Lake City and Minneapolis, connectivity to the rest of the nation is easy. Add to that the overall cost of doing business at 70-80% of the national average, and Eastern Idaho should be on your radar.
Boise Valley Economic Partnership, Boise, Idaho
The technology, life science, and healthcare industries are major contributors to Idaho's economy and, more specifically, to the Boise Valley Metro Area. Both Micron Technology, Inc. and Hewlett Packard have major presences in the Boise-Nampa MSA. Micron Technology is not only the world's second largest DRAM (primary memory device used in PCs) manufacturer, it also leads development in taking minimally invasive surgery to the next level through joint development of the Given's PillCam™, an image sensor actually swallowed by the patient. A Micron image sensor within this pill captures images of the patient's GI tract while traveling the digestive system, and sends those images via RF (radio frequency) link to a unit worn on the patient's belt. This is a classic example of a company in the technology industry merging with the health industry to detect human ailments through less intrusive procedures.
At the center of the Boise Valley's industry base is Boise State University, which is rapidly fulfilling the goal of being a "Metropolitan Research University of Distinction." The technology and health sectors converge in Boise to solve human health issues, such as rapid prototyping diseased joints to better determine the geometry of repair, or reconstructing a three-dimensional model of a spinal cord for use in preoperative planning.
As a metropolitan university, Boise State distinguishes itself in cutting edge research that directly affects quality of life. Sports injury and rehabilitation advances rely on hospitals, clinicians, and biomedical engineers working together on motion analysis and injury avoidance. Community and college researchers use scanning probe microscopy to characterize biomolecules, specifically cartilage. One of Boise State's electrical and computer engineering professors has a start-up company making ophthalmic surgical blades that not only make eye surgery safer, but also costs less.
Sapidyne Instruments, Inc. is another example of a cutting edge company in the Boise Valley metro area. Sapidyne manufactures equipment used in drug discovery and diagnostics, antibody engineering, biology and molecular biology, studies of environmental contaminants, and testing for trace elements in food products.
Also located in the Boise Metro area is the Rogers Company headquarters. This company has state-of-the-art research and seed processing plants in North and Central America. As part of the worldwide agribusiness (Sygenta) Rogers has the ability to help growers compete in global market.
In addition, new ventures and venture capital are a major focus of the BVEP, which is committed to fulfilling the unique needs of business start-ups. Consequently, the Boise Metro Area is nationally recognized as a great place to start and grow a business. Forbes Magazine rated the Boise-Nampa MSA the number one place to do business in 2005 and Inc. magazine rated it as number two for businesses and careers.
For more information regarding opportunities in these Idaho technology centers, please visit the following websites:
About the Author