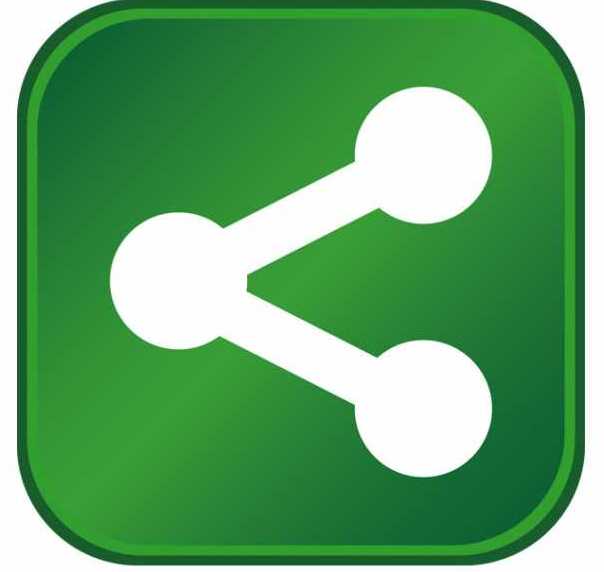 The Ideal Location For Food Processing and Logistics
When one thinks of major food processing regions in the country, Southern Idaho usually doesn't come to mind. Yet this region is one of America's most diverse food baskets, with food processing a leading industry in the area. Agriculture and food processing is the economic foundation for Southern Idaho with a strong agricultural base of row crop farming, seed production, beef production, dairy and cheese production, aquaculture, lamb production, pork production and apiaries.
A vital step in food processing is moving product to the marketplace in a timely and cost effective manner. Fortunately, Southern Idaho also serves as a solid and established transportation and distribution center for food processing businesses and others that demand an excellent location for easy air, rail and freeway access to all points north, south, east and west.
The diversity of Southern Idaho's agricultural base provides abundant resources for many food processors. And a fully developed infrastructure is in place to process, package, store and transport products to market locally, nationally and internationally. Easy access to interstate highways, plus rail and air, makes Southern Idaho one of the best locations in the United States for food processing and logistics.
Diversity is the name of the game in Southern Idaho.
Here's but a sampling. With southern Idaho's tremendous growth in dairy, -- #1 in Idaho and #4 in the United States -- several cheese processors have set up shop here. The largest cheese manufacturer in the Northwest, Glanbia Foods, has two cheese and two whey plants in Southern Idaho. Other regional cheese/dairy processors include Jerome Cheese (Davis Co.), Kraft and our newest edition, Gossner, a premier Swiss cheese processor.
Potato is the largest food processing group in the region with several major local processing plants. Con Agra/Lamb-Weston -- the #1 producer of frozen french fries in the United States -- produces over 380 items and McCains Foods is the world's largest processor of french fries, producing 1/3 of the world's supply.
Southern Idaho is the largest producer of sugar beets in Idaho and second in the United States. With this large crop production, Amalgamated Sugar operates two large plants here as well as one of the premier research and development facilities for sugar in the country.
This region is also home to the world's largest trout farm and #1 producer of commercial trout in the United States, Clear Springs Foods. With product daily loaded on trucks, they distribute fresh trout primarily to food service restaurant distributors throughout the United States.
Logistics & Distribution
In addition to quality food processing, logistics plays an important role in supporting the operations of many of these processors. Southern Idaho is ideally situated right along several major highways -- Interstate 84, Interstate 80, US Highway 93 and US Highway 30.
Local businesses find that thanks to the interstate availability, their goods/products are only a one day truck route to Oregon, Washington, Utah and Nevada; and two days to southern California, Colorado and Arizona. Over 14 local trucking-motor freight companies support distribution services and get products moving on local interstates.
Many Southern Idaho communities are fortunate to have access to local railroad transportation via Eastern Idaho Railroad that connects to the UPSP mainline. Airfreight, package express, as well as container and cargo freight companies round out available services to accommodate the needs of local warehouses, businesses and distribution operations.
The area is also served by Magic Valley Regional Airport servicing the Twin Falls, Sun Valley and Southern Idaho Region. A favorable location geographically, even in winter and spring, means that the airport is minimally impacted by the forces of Mother Nature.
Maybe the next time one needs to identify a significant food processing region in the country with equally superior logistical support, Southern Idaho will top your list.
The City of Boise
In 2005, Forbes magazine rated the Boise-Nampa MSA as the best place in the Country for business and careers. Nestled at the base of the Rocky Mountains, Boise has long been known for its astonishing scenery and outdoor recreational opportunities. But in recent years, Boise has undergone a transformation. Since 2001, the number of information jobs in the area has jumped 5.9%.Professional business services jobs have grown 9.1%, and the financial services sector has grown more than 11.3%. Furthermore, the retail trade, logistics and food processing industries now account for roughly sixteen percent of all non-farm jobs.
Retail
As Boise continues to add net new employment, the demand for retail will also continue to grow. In the 2nd Quarter of 2005, Boise's Retail market posted over 180,000 square feet of positive net absorption.
Much of the recent retail development in Boise can be attributed to the new BoDo development, a retail/entertainment/office enterprise located in downtown Boise. The $60 million project features a nine-screen Edwards Cinemas movie theater, a 186-room Hampton Inn & Suites Hotel, a new 400-space parking garage and several new national and local retailers including Carre Chocolates, Junga Juice, KB Burritos, Maggie Moos, P.F. Chang's China Bistro, Protos Pizza, Tully's Coffee, Ann Taylor Loft, Cingular Wireless, Esse Baby, Enzlers Luggage and Gifts, Jos. A. Bank, Office Depot, and Pottery Gourmet as well as office space. Restaurant and retail establishments in downtown Boise were expecting a slight slowdown in business due to BoDo's opening, but business has so-far remained steady. Business has dramatically increased for restaurants near the BoDo development. Analysts expect the retail market to show solid growth over the next twelve months as there should be a healthy balance of supply and demand.
Logistics
The logistics industry(transportation and warehousing) continues to grow in the Boise area, posting over 100,000 square feet of positive absorption of industrial space in both the first and second quarters of 2005. Transportation & Warehousing has been identified as one of Boise's target industries. This industry was selected because of its high concentration of employment in the Boise area, compared to the national average.
Several business happenings recently occurred including the relocation of Bob Trailers, Inc. to Boise from San Luis Obispo, California. Bob Trailers, Inc. has become a national leader in premium child strollers and specialty bicycle trailers. BOB moved its operations from California to Boise because of Boise's attractive lifestyle and its progressive business climate.
Boise offers an excellent infrastructure for distribution of goods by truck, rail, and airline. Shipping costs are kept very competitive because of these various shipping alternatives. Interstate I-84passes directly through Boise and provides access to both Rocky Mountain and West Coast markets. And, electrical rates from the Idaho Power Company are among the lowest in the nation.
Food Processing
The food processing industry remains stable in the Boise, which is home to Nestle PowerBar, Meadow Gold and Trinity Springs. Nestle PowerBar operates a manufacturing facility for its nutritional supplements in southeast Boise. Meadow Gold, one of the last downtown Boise industrial employers, recently cooperated with the City on environmental, planning and building issues that helped the company complete an expansion of its facility and add up to 300 jobs. Trinity Springs is a fast-growing bottled water company that is headquartered in Boise. In March 2005, Trinity Springs released a new product: Trinity Enhanced, a new line of nutrient-enriched water products that comes in 5 unique flavors.
Boise is the only U.S. metropolitan area with less than one million in population yet which serves as the headquarters for more than four major international companies and Boise ranks sixth in the nation based on the number of corporate headquarters in comparison to the population base. In addition to BOB Trailers, Inc. and Trinity Springs, other corporations headquartered in Boise include: Micron Technology, Inc., Albertson's Inc., J.R. Simplot Company, Washington Group International and Boise Corporation.
About the Author