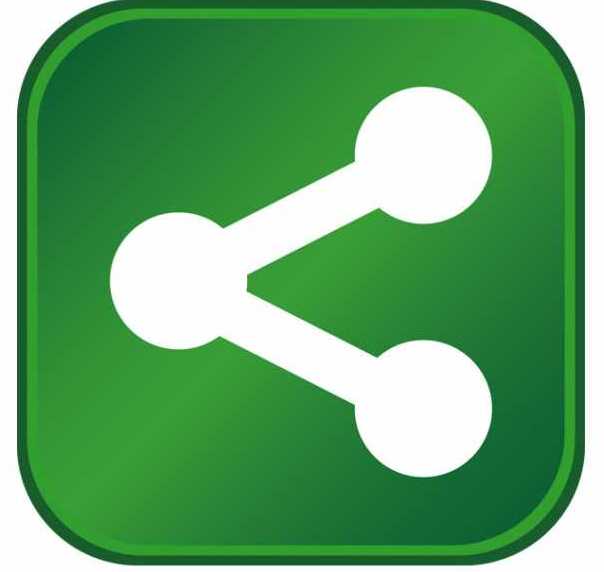 Diversity is the "Name Of The Game" in Southern Idaho
Idaho has taken a significant step to compete nationally on technology and connectivity. Spearheaded by former Idaho Governor Dirk Kempthorne through his Idaho Science and Technology Strategic Plan, the recently formed public/private partnership called Idaho Tech Connect (ITC), is committed to implementing Kempthorne's far-reaching plan. ITC is an economic development organization focused on technology, its development, transfer, commercialization and impact on the state's economy. Funded by the state and the Idaho National Laboratory, ITC will provide the connectivity necessary to take technology inventions to the marketplace and will significantly impact data centers, medical device manufacturers and other businesses looking to expand businesses into an area that providing high-end technology in a geographically desirable, pro-business state as Idaho.
Warehouse & Distribution
ITC will augment southern Idaho's numerous logistics, warehouse and distribution operations. Southern Idaho provides an ideal location with good rail, air and highway access, low distribution costs, and land opportunities for building warehouses. This region allows easy access to all points north, south, east and west. In fact, you can reach most western cities from California to Washington State within a day's drive. And low distribution costs give businesses an important advantage to remain competitive in their industries.
Southern Idaho is ideally situated right along several major highways. Interstate 84 is the major east-west route, Interstate 80 is one of the major US east-west interstate routes and is accessible in about one hour from southern Idaho, US Highway 93 is the primary north-south highway access route and US Highway 30 also serves as an additional east-west highway. Numerous companies take advantage of southern Idaho's ideal location.
Apex Container Inc, a local overseas shipping company, handles all kinds of containers, import-export and domestic. Providing service to all U.S. ports, area business turn to Apex to export their products to a national and international marketplace.
Over 13 other local trucking-motor freight companies support distribution services and get products moving on local interstates. This area has access to local railroad transportation via Eastern Idaho Railroad that connects to the UPSP mainline. Airfreight, package express, as well as container and cargo freight companies round out available services to accommodate the needs of local warehouses, businesses and distribution operations.
WOW Logistics Company has a regional distribution center in southern Idaho, with 2,475,000 cubic feet of refrigerated space with a total building capacity of 307,000 square feet. WOW was lured to Southern Idaho's Magic Valley by the area's strong and growing dairy, cheese, agricultural and manufacturing industries, as well as the area's prime geographic location for distribution and transportation.
Henningsen Cold Storage Company's southern Idaho facility is it's largest at more than 12 million cubic feet of 0 degree freezer space. This location serves as a consolidation and distribution point for processed potatoes shipped throughout North America. Due to high volume and new distribution requirements, they have expanded four times since it was first built.
Clear Springs Foods Inc., the world's largest trout farm and #1 producer of commercial trout in the U.S., handles about 85% of their own distribution of fresh and frozen trout via a fleet of 10 long haul trucks. Their busy distribution schedule continually supplies high quality fresh trout products to restaurants coast-to-coast as well as some retail customers in Southern, South East, East and West Coast and Mid-West markets.
Independent Meat, also located in Twin Falls, has been selling, processing and distributing meat for 99 years, servicing accounts with both retail and food service product throughout the United States and the Pacific Rim. Twin Falls serves as an ideal location for overnight access to cities in the Intermountain region, Western United States and West Coast seaports.
Other southern Idaho businesses have found success in distribution and warehousing from this location-friendly area. Solo Cup Company, a large plastics manufacturer of cutlery and plastic utensils, expanded into Twin Falls from the Midwest, reducing their shipping and freight costs by 45 percent.
Boise Valley
The Boise Valley Economic Partnership's Plan for Regional Economic Development (2005), has identified a number of primary targets for its efforts to influence businesses to expand or relocate to the Boise Valley. Among these primary targets are computer and electronic manufacturing, transportation/warehousing and storage, medical equipment and supplier manufacturing, data storage centers. It is important to recognize that some companies normally associated with one industry, are merging with other industries by applying a technology to address needs in another industry.
For example, Micron Technology, Inc. has a major presence in the Boise-Nampa MSA. Not only is Micron Technology, Inc. the world's second largest DRAM (primary memory device used in PCs) manufacturer, it also leads development in taking minimally invasive surgery to the next level through joint development of the Given's PillCam™, an image sensor actually swallowed by the patient. A Micron image sensor within this pill captures images of the patient's GI tract while traveling the digestive system, and sends those images via RF (radio frequency) link to a unit worn on the patient's belt. This is a classic example of a company in the technology industry merging with the health industry to detect human ailments through less intrusive procedures.
At the center of the Boise Valley's industry base is Boise State University, which is rapidly fulfilling the goal of being a "Metropolitan Research University of Distinction." The technology and health sectors converge in Boise to solve human health issues, such as rapid prototyping diseased joints to better determine the geometry of repair, or reconstructing a three-dimensional model of a spinal cord for use in preoperative planning.
As a metropolitan university, Boise State distinguishes itself in cutting edge research that directly affects quality of life. Sports injury and rehabilitation advances rely on hospitals, clinicians, and biomedical engineers working together on motion analysis and injury avoidance. Community and college researchers use scanning probe microscopy to characterize biomolecules, specifically cartilage. One of Boise State's electrical and computer engineering professors has a start-up company making ophthalmic surgical blades that not only make eye surgery safer, but also costs less.
Sapidyne Instruments, Inc. is another example of a cutting edge company in the Boise Valley metro area. Sapidyne manufactures equipment used in drug discovery and diagnostics, antibody engineering, biology and molecular biology, studies of environmental contaminants, and testing for trace elements in food products.
Data storage centers and technical customer service centers are well suited for location in the Boise-Nampa MSA. The MSA has also has good access to mid- to large-sized markets. For businesses in the in this field, the area has a flow of skilled, entry-level workers such a current or recent college graduates.
Warehousing/storage and transportation continue to expand in the Boise-Nampa Metro Area. The area has access to major highways, to very good air transportation, reasonable labor costs, no inventory tax, complementary industries and a pro business attitude.
In addition, new ventures and venture capital are a major focus of the BVEP, which is committed to fulfilling the unique needs of business start-ups. Consequently, the Boise Metro Area is nationally recognized as a great place to start and grow a business. Forbes Magazine rated the Boise-Nampa MSA the number four place in the nation to do business in 2006, and Inc. magazine rated it as number 11 among mid-sized cities for businesses and careers.
About the Author