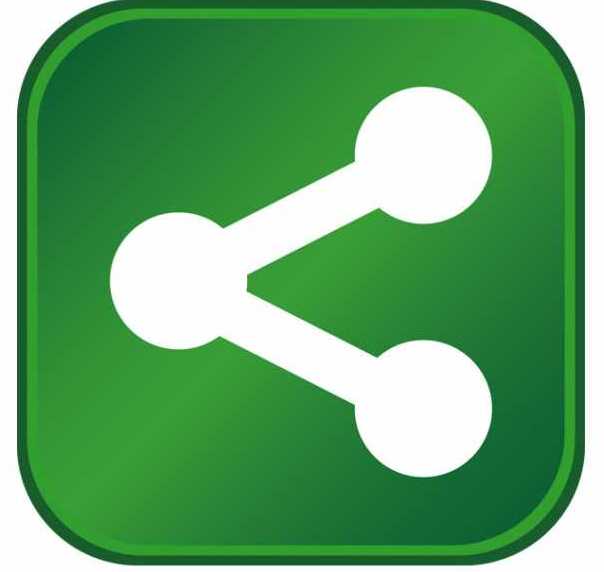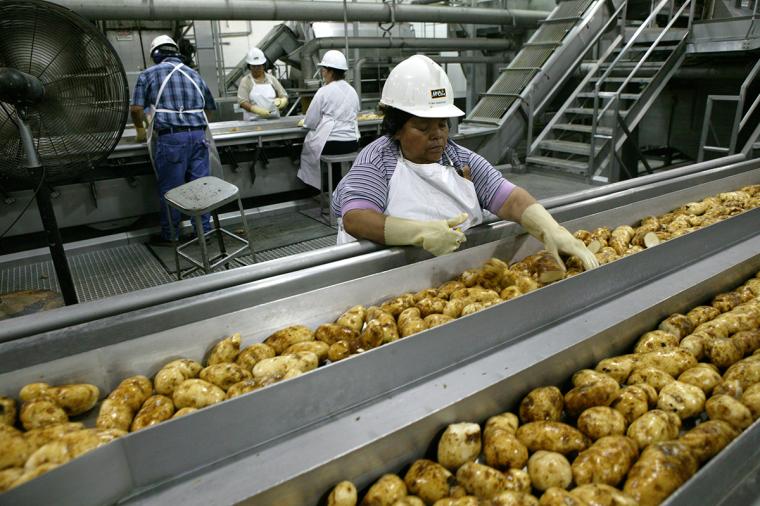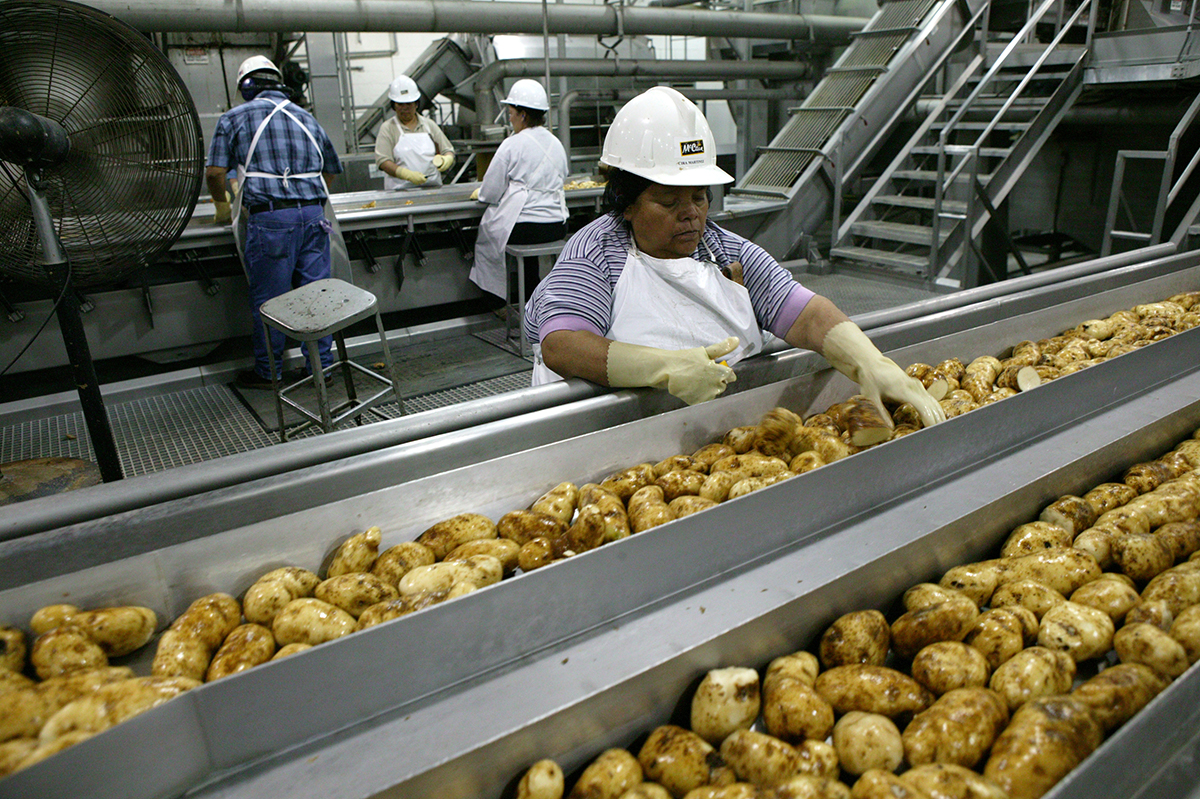 Idaho may be known for our spuds, but our roots in agriculture run much deeper. Farming legends like J.R. Simplot have transformed Idaho from a simple agricultural producer into a global powerhouse where a diverse range of businesses thrive. Several major food companies have built facilities here or moved their operations to the state; dairy producers, potato processors, energy bar makers and fruit product manufacturers all call Idaho home.
What draws these food and agricultural giants to Idaho? The state is a constant top performer. Idaho's economy continues to receive national and international attention for economic growth and prosperity across a variety of important metrics in noteworthy categories, such as job and income growth, and is consistently recognized as a top state for business friendliness—a metric examining the ease of navigating legal and regulatory frameworks for doing business.
This recognition is validation of Idaho's successful trajectory through pro-growth, limited-regulation policies and easy access to government officials and industry leaders who are poised to assist those interested in doing business in the state. Idaho is no longer the nation's "best kept secret."
Idaho's success stories are numerous and include the addition and expansion of companies like NewCold, McCain, Paylocity, Dow Chemical and Glanbia, who are all taking advantage of a skilled workforce, fair and predictable tax structure, and a balanced state budget in the Gem State.
One such success story is the Netherlands-based deep-frozen storage and logistics specialist NewCold, which broke ground in 2018 on a $90 million, 140-foot-high, 25 million cubic-foot, sub-zero cold storage warehouse in Burley, Idaho. The project is estimated to create 68 jobs at an average wage of over $44,000 annually. When the facility opens in 2019, the fully automated building will serve frozen food producers throughout the area.
Collaboration between government partners and private sector leaders, along with the Idaho Tax Reimbursement Incentive, paved the way for NewCold to hit the ground running in Idaho.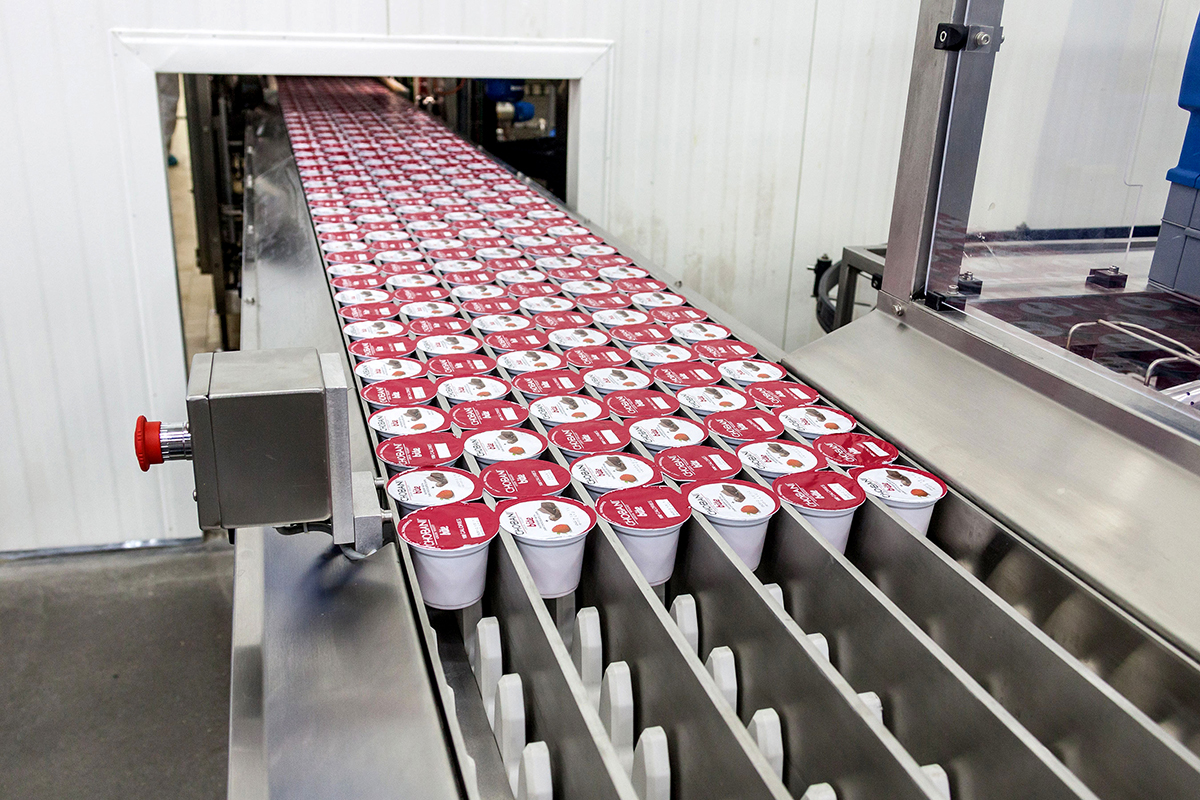 Tax Reimbursement Incentive
The Idaho Tax Reimbursement Incentive (TRI), which went into effect July 1, 2014, continues to be instrumental in the state's efforts to encourage business growth and expansion, and has empowered the state to generate significant momentum by investing in Idaho's existing and emerging industries.
The TRI enables qualifying companies to receive a refundable tax credit of up to 30 percent on all state income, payroll and sales taxes for up to 15 years. The incentive is available to any company in any industry. Most importantly, it is available to both existing Idaho businesses looking to expand and businesses new to Idaho.
To qualify, companies must hire at least 50 new employees in an urban area (25,000 or more residents) or 20 new employees in a rural area and pay them wages at or above the county average where the jobs will be located.
Since its inception, there have been 51 projects approved for a TRI. In fiscal year 2018 alone, six awards went to rural areas, two to urban areas and five awards went to expanding Idaho businesses, while three went to businesses new to the state.
The impact of the TRI has resulted in a tremendous economic impact on Idaho, including the creation of nearly 1,900 new jobs throughout the state with an average annual wage of $56,395—a number clearly above the state's annual salary.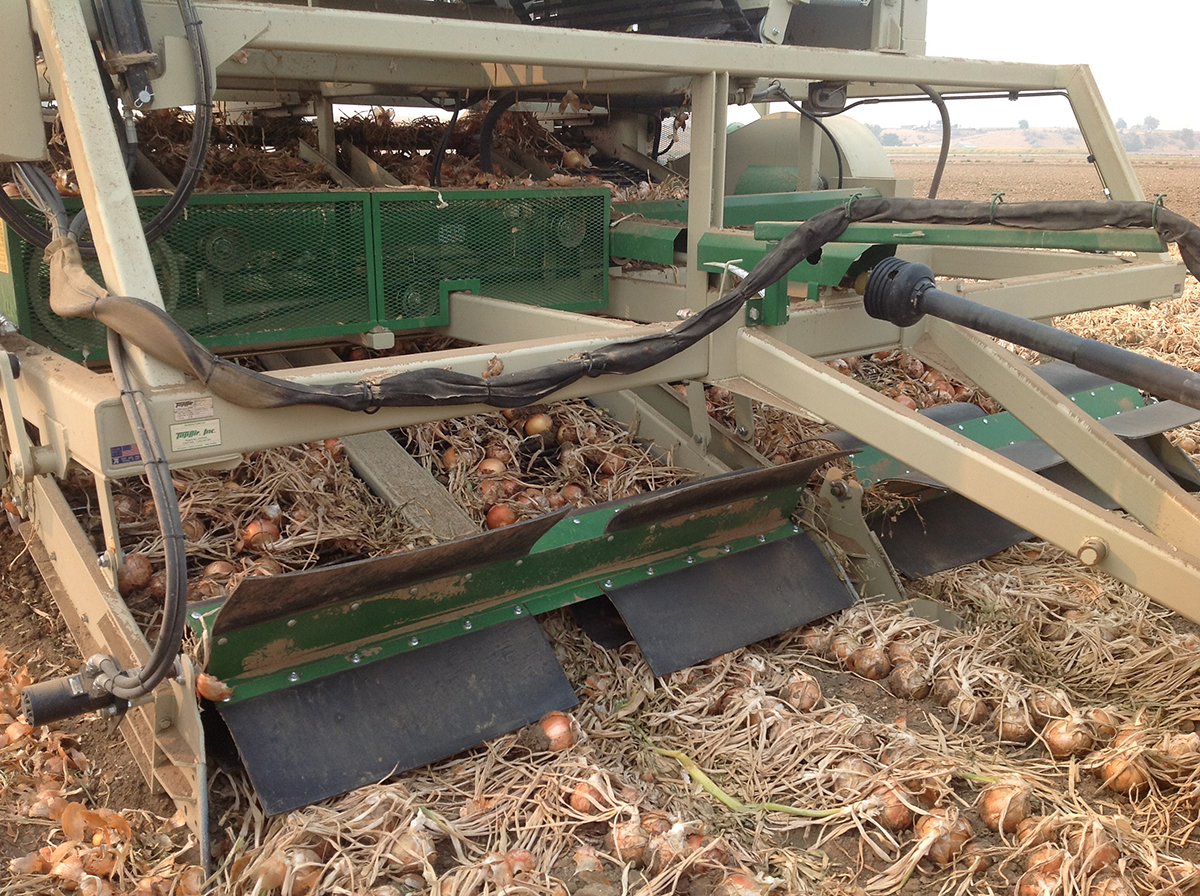 Additional statewide impacts include:
• Total projected new jobs: 7,819
• Projected new capital investment: $1.1 billion
• Total projected new wages: $3.5 billion
• Projected new state revenue: $367 million
To date, the average award for expansion and relocation projects has been a 21 percent credit over a 10-year term. Awards have been issued to companies representing such industries as food processing, advanced manufacturing, recreation technology, software technology, corporate offices/shared services, education and aerospace. So far, the estimated return on investment is over 4:1. If you're keeping track, it's easy to see why TRI has been nothing short of a game-changer for Idaho's economy.
Agriculture and Food Innovation
Idaho's 25,000 farms and ranches produce more than 185 different commodities. The state is ranked in the top 10 in the U.S. for production of more than 25 crops and livestock. Our climate, cutting-edge technology, extensive irrigation systems, transportation networks and, most importantly, skilled and hard-working people, create undeniable success for more than 350 food manufacturers in Idaho. That's the bounty of Idaho.
Nearly 6 million acres of Idaho lands are devoted to crop production; just over 11 percent of the state's total area. Known as "America's Most Diverse Food Basket," the Magic Valley region in southern Idaho is the state's largest region for food production, processing and science. The region was named a Top U.S. Manufacturing Community by the U.S. Commerce Department in 2015 and hasn't slowed down since. A massive dairy industry supports numerous related processors including Chobani and Glanbia Nutritionals and is no doubt a major contributor to Idaho's 2.80 Location Quotient in Food Production.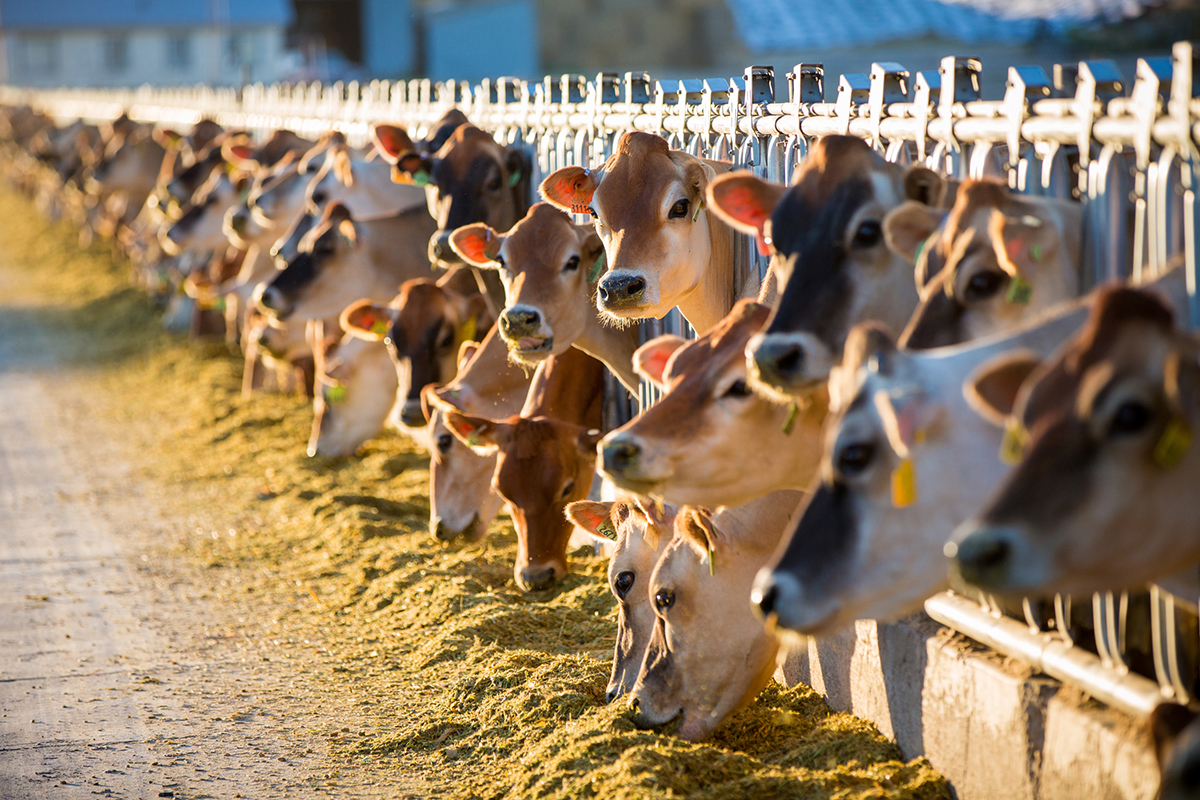 Food and beverage processing is the state's second largest manufacturing sector. Business owners in Idaho's food and agriculture industry see value in the ability to raise, harvest, package, store and distribute their products all within Idaho's food and agricultural ecosystem. The food production cluster in the Magic Valley spans the supply chain from farmers direct to major producers like Clif Bar, Chobani, Amy's Kitchen and McCain, including packing and materials companies like Hilex Poly, Packaging Specialties and Fabri-Kal, and storage companies like the newly built NewCold facility.
Complementing the food production supply chain in Idaho are two of the industry's top grocers, Albertsons and WinCo Foods. With a combined reach of over 2,400 supermarkets across 35 states, Idaho is poised to ensure shopping carts across the country are full of Idaho-based goods.
A Skilled Workforce
Idaho is the top-ranked state in key food industry occupations with a workforce over three times the national concentration. The expertise of our workforce is key to helping businesses grow. Idaho's colleges and universities provide valuable skills, knowledge and resources by working directly with businesses to set up tailored training and coursework programs.
Yogurt giant Chobani, for example, developed its customized training programs with the help of The College of Southern Idaho. On average, nearly 5.4 percent of the state's total workforce are employed in agriculture and food processing, and Idaho ranks in the top three states nationally for number of food machine operators, food producers and food batch makers in relation to population.
When it comes to agriculture and food production and processing, see how deep our roots grow. T&ID
---
Incentives-at-a-Glance
Idaho Tax Reimbursement Incentive
A post-performance tax credit of up to 30 percent for up to 15 years on all payroll, sales and income taxes for companies that hire at least 50 new employees above the average county wage, or 20 new employees in a rural community.
Idaho Opportunity Fund
Grants awarded to support existing and new businesses that create significant economic opportunities for job creation projects through infrastructure improvements to a new or existing facility.
Idaho Business Advantage
Companies can receive various tax credits when spending $500,000 or more on new facilities and creating 10 or more jobs with average salaries of $40,000 with benefits.
3% Investment Tax Credit
An income tax credit to offset up to 50 percent of a company's tax liability if the business makes qualifying new investments in personal property. This credit can be carried forward for up to 14 years.
Property Tax Exemption
If a business invests $500,000 in new or existing non-retail, commercial or industrial facilities, it may qualify for a full or partial property tax exemption for up to five years.
To learn more about Idaho's business opportunities, visit http://commerce.idaho.gov.
About the Author