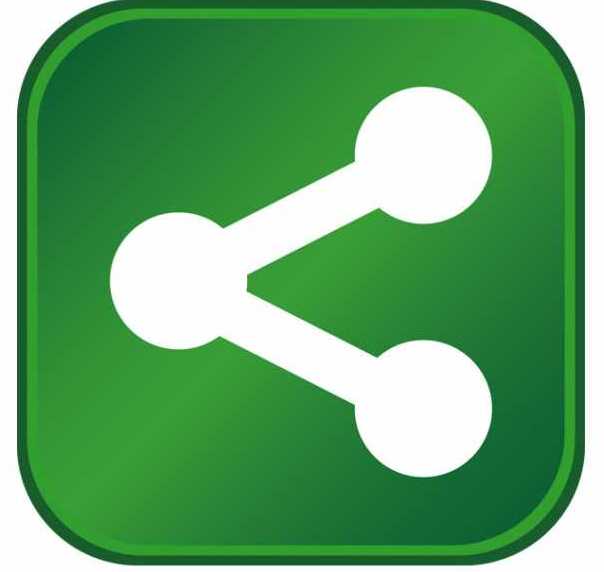 The list of reasons to bring your business to Idaho is long, but can be summed up with a simple equation: great location + low business costs = greater profitability. It's really that simple. That's the Idaho formula.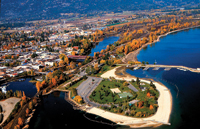 Great location means more than just geography. Idaho's strategic location in the western United States makes it an excellent place to maximize product distribution, but the state is also situated among some of America's most breathtaking, unspoiled landscape, drawing an energetic and creative workforce. And when you consider that Idaho also boasts the second lowest business costs in the west, the decision to do business in Idaho is an easy one.
The State of Success
No matter where you operate, creating business success depends on a number of key factors—costs, workforce and partnerships being crucial ones. As a unique state with a range of industries as extraordinary as its diverse landscape, Idaho addresses these crucial business factors in a way that is just as exceptional.
Costs. Idaho businesses have always been able to depend on low energy costs to control operating expenses and to improve their bottom line. Fueled by efficient, clean hydro-electric power, Idaho's commercial energy rates are among the lowest in the United States and are about half that of many western cities.
While low business costs are critical, low cost of living is just as important to maintaining a richly qualified workforce. Fortunately, Idaho is famous for offering a very good life at a very affordable price. Add to that quality of life benefits such as a low crime rate, short commutes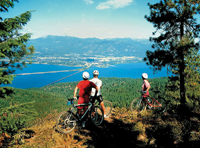 and outdoor recreation that is both easily accessible and stunning, and Idaho's low-cost quality of life can only enhance a company's bottom line.
Workforce. The Stoel Rives 2008 Patent Report gives insight into the state's highly active and creative business environment, but also the powerful workforce that makes such a prolific environment possible: "For the second year in a row, Idaho ranks first in patent activity measuring the number of patents issued to companies or individuals per 1,000 workers. Idaho's extremely high patent ratio is more than 3.5 times the national average. So, not only is Idaho a great place to live and recreate but it attracts great minds seeking to contribute their ideas in a peaceful, calm environment."
Partnerships. One of the defining factors of a successful business home is the state's ability and willingness to work with business partners openly and actively. Idaho offers open-door access to all levels of government. From the Department of Commerce to the state's business-committed governor, Idaho works hard to be the best place in the nation to successfully start or expand a business.
Idaho's Industries
Idaho's diverse economy is a major factor in the state's ability to weather the recent recession and come out ahead. Companies locating in Idaho find a highly unusual situation—a state with a balanced budget, as well as an economy that's varied, advanced and growing. Idaho's key growth industries of renewable energy, high tech, aviation and recreational technology complement their traditional industries of tourism, agriculture, agricultural technology, food processing mining and timber.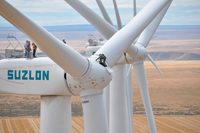 Renewable Energy. In Idaho, renewable energy isn't the alternative. In fact, the state's abundant geothermal potential has provided a 100 percent clean source of energy for more than 100 years.
A variety of elements—including the Idaho National Laboratory and Idaho's consistent rank as number one in the nation for patents per capita and manufacturing investment—make Idaho a viable laboratory and manufacturing center for the next step in power generation, and the Gem State has become a preferred testing ground for renewable energy technologies.
"One of the most important assets for green energy in Idaho is the National Laboratory, which is tasked with developing the next generation of nuclear and is also conducting an enormous amount of research with other forms of renewable energy like solar and wind," says Bibiana Nertney, marketing administrator, Idaho Department of Commerce-Marketing Division. "As a result, a number of renewable energy companies are moving into the area, like Hoku Corporation in Pocatello, which manufactures polysilicon for the solar market."
Idaho is home to many companies and university research institutions focused on additional research areas such as fuel cells, low-power batteries, electric car technologies, kinetic energy capture, biomass and new alternative fuels, positioning the state at the helm of alternative energy manufacturing in America.
High tech. Already recognized for a vibrant technology-based economy that provides employment opportunities and high-wage jobs for its citizens, Idaho has increased its emphasis on developing the science and technology industries. The state's low operational costs, which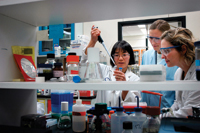 draw venture capitalists, innovators and adventure seekers alike, have created the state's strong history and culture of entrepreneurialism.
Idaho is home to one of the world's largest and only U.S.-based memory chip firms, Micron Technology Inc., and is the center of Hewlett-Packard Company's highly profitable Imaging and Printing Group, birthplace of HP's laser-jet printer and one of the firm's largest worldwide facilities.
CradlePoint Technology, a growing high tech company in Boise focusing on network routing solutions, is one of many young entrepreneurial companies that are attracted to Idaho. "Boise is a great place to live. It's got a lot to offer in the way of outdoor activities as well as high tech resources and people," says Brian Adamson, COO, CradlePoint Technologies. "It's easy to recruit people here and the people that are here are top of the industry."
Aeronautics. One of Idaho's strong and growing industries, Idaho's aeronautics sector includes a number of small- and medium-sized companies throughout the state, even in some of Idaho's more rural areas. In fact, the number of Idaho-based aeronautics companies has doubled in the past 10 years, and more than 1,000 Idahoans are employed by these companies — a business segment Idaho's government is fostering in order to further diversify the state's economy.
Quest Aircraft in Sandpoint recently received a significant investment from private investors that will help the company ramp up production and invest in its customer service centers. This unique company manufactures the Kodiak, a small, rugged aircraft that's used for everything from humanitarian missions and charter services to work for the U.S. Fish and Wildlife Service.
The company received its FAA certification four years ago, and since then has delivered aircraft in more than 10 countries.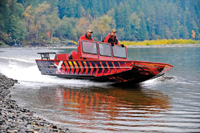 Recreational Technology. With dazzling natural beauty and abundant recreational opportunities, Idaho is a clear choice for any business in the recreational technology industry, from skis to firearms and everything in between. From the emerald green hillsides, timbered mountains and pristine lakes of the panhandle, to the jagged peaks of central Idaho, all the way down to the Snake River Basin with its wide open vistas and irrigated farm lands, the Gem State provides the environment to help a range of recreational businesses thrive.
From large cities like Boise to a network of flourishing towns all across the state, Idaho's communities offer a welcoming business climate and ideal home for recreational businesses, many of which choose Idaho for its unique outdoor opportunities. The secret to Idaho's "rec tech" success is this: factory to field, manufacturing line to mountain. Idaho's varied, pristine landscape presents the opportunity for companies to field test their products right out their own backdoors, quickly and easily distribute them to customers, and produce them at a fraction of the cost compared to other states.
"Our relocation to north Idaho was really survival based," says C.J. Buck, president and CEO, Buck Knives. "We had been in San Diego, California, for almost 60 years and in that time watched the whole California business environment change pretty dramatically. In order to continue manufacturing product in the U.S., we needed to move to a place that was much more business friendly. In the end, I think, you will come to the same conclusion we did. You've got I-90, Spokane airport, you've got three rivers, lakes. You've got quality of life and you've got this neat mix of urban efficiency with a rural lifestyle that I think is quite appealing. We have been made to feel extremely welcome and valued."
About the Author