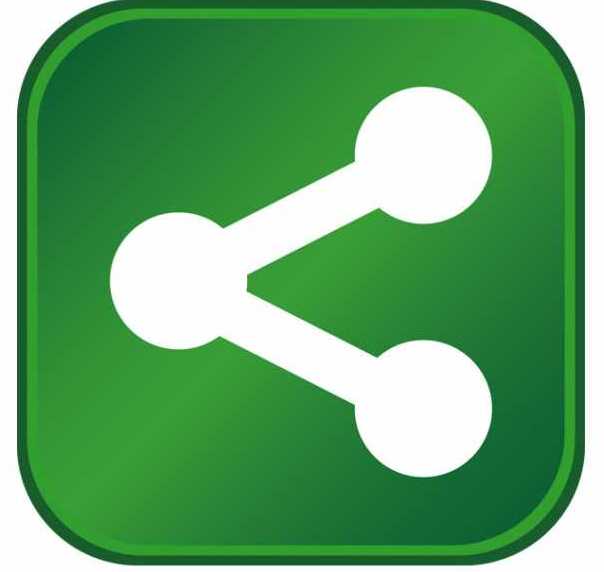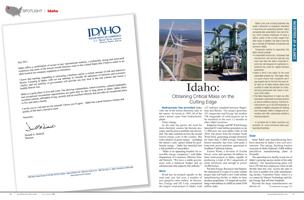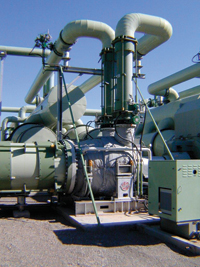 Hydropower has provided Idaho with one of the lowest electricity rates in the nation. As recent as 1995, all of the state's power came from hydroelectric plants.
Times change.
As the state has grown, the need for more electricity sources has become necessary and the power portfolio has diversified. The state continues to have the second lowest energy costs in the country. But with a history of green energy – including the nation's only capitol heated by geothermal energy – Idaho has launched into a full portfolio of renewables.
"Idaho is an appealing location for renewable energy companies," said Idaho Department of Commerce Director Donald Dietrich. "We have a stable government with a balanced budget and an infrastructure that supports this industry."
Wind
Wind has developed rapidly in the state and, just last year, a number of new projects came online. In December, Exergy and GE Corp. completed the largest wind project in Idaho, with 122 turbines installed between Hagerman and Burley. The project generates 183 megawatts and Exergy has another 196 megawatts of wind projects set to be installed in the next 12 months at other Idaho locations.
Ridgeline Energy and BP Wind Energy launched 83 wind turbine generators on an 11,000-acre site near Idaho Falls in fall 2010. The power from the Goshen North Wind Farm, generating enough electricity for more than 37,000 average American homes annually, has been sold under a long-term power purchase agreement to Southern California Edison.
Exelon Wind, a division of Exelon Power, owns and operates 44 turbines in three wind projects in Idaho, capable of producing a total of 88.2 megawatts of clean electricity and enough to power 26,000 homes.
Pavilion Energy Resources last September announced it is part of a joint venture project that will build a new wind turbine manufacturing facility in Idaho to mass produce proprietary 3-4 megawatt accelerating wind turbines to fulfill an initial $100 million order.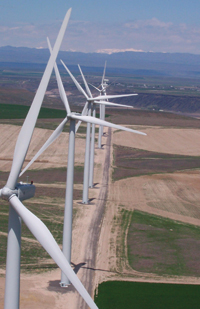 Solar
Solar R&D and manufacturing have been attracted to Idaho's low-cost environment. This spring, finishing touches were put on Hoku Material's $400 million polysilicon manufacturing plant in Pocatello.
The sprawling new facility is just one of Idaho's growing success stories in the solar industry. The manufacturing plant will have 250 full time employees when at full throttle later this year. Across the state to the west is another new solar manufacturing facility, Transform Solar, which is a co-venture by Micron Technology and Origin Energy that will hire hundreds.
Beyond the large manufacturers are dozens of newcomers to the business. Recent Boise start-up Inovus, which has designed a flexible solar panel that wraps around utility poles, is one of the fastest-growing businesses (in terms of revenue) in the state. To the far north is Solar Roadways, a company that has captured media attention around the world for its creative and audacious idea of turning the nation's roadways into a solar-collecting electrical grid.
Even the Idaho National Laboratory has gotten into the business, generating future technologies to capture and use solar energy.
One project involves harnessing infrared radiation to produce a solar cell that will work even at night. INL scientist Steven Novak is using nano-antennae that are grafted onto the surface of photovoltaic solar panels. That means the panels could be able to capture the energy of electromagnetic radiation – and not just the portion of visible light that contemporary solar cells use.
Another INL project currently underway is developing ways semiconducting nanoparticles can be used in solar cells. The breakthrough technology, which makes solar cells more efficient, was named one of the top 100 innovations of 2009 by R&D magazine. The technology, created by INL chemist Bob Fox and two researchers from Idaho State University, has now been licensed to a company called Precision Nanoparticles Inc.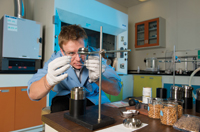 Geothermal
Idaho ranks high among states in its potential to harness widespread renewable geothermal resources, primarily because of its history of tectonic and volcanic activity that has thrust large sections of the state's land mass into geologic contortions.
In addition to generating electricity from this natural resource, a number of businesses and homes are using geothermal for use in aquaculture, greenhouses, agriculture, space heating and a variety of other applications.
Idaho's potential 855 megawatts of marketable, reasonably priced geothermal power make it third behind California and Nevada, according to the Western Governors Association.
Boise-based U.S. Geothermal has not only developed the Raft River geothermal power plant in southeast Idaho but has two other projects underway in Nevada and Oregon. Upon completion of these two additional projects – at San Emidio, Nev., and Neal Hot Springs in Oregon – the company will have three operating projects with a total of 62 gross installed generation capacity, resulting in 45 megawatts of net generation capacity.
The company also holds geothermal energy rights to 69,500 acres comprising six advanced state geothermal development projects.
In addition to Raft River, a number of Idaho sites are thought to be capable of developing geothermal power generation, including the Crane Creek area near Weiser in southwestern Idaho, and Roystone Hot Springs near Sweet and Magic Reservoir near Hailey in Central Idaho.
Thermal springs and geothermal resources in Bannock, Blaine, Camas, Lemhi, Owyhee and Valley counties also could provide development opportunities given sufficient exploration, experts say. While exploration and development of geothermal power are expensive, actual operational costs are among the lowest of all power sources.
Biomass
From its vast forested regions to its sprawling farm acreages, Idaho's diverse geography enjoys a virtually endless array of wood materials, grain stocks and other biomass residues that can be converted into relatively inexpensive renewable heat and energy.
The Idaho National Laboratory is one of five U.S. Department of Energy sites devoting significant resources to making "bio energy" technology as risk-free as possible to help ensure its commercial marketability and reduce the nation's dependence on foreign petroleum imports. INL researchers are concentrating on moving herbaceous materials like grasses and wood "slash" from outdoor fields to processing sites.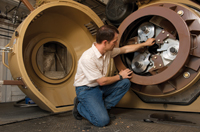 A new company in Eagle, Idaho – Dynamis Energy – has engineered a $40 million gasification plant designed to convert 250 tons of garbage unloaded daily at a southern Idaho landfill into electricity. The project is current in the review process. The company is also looking at a similar project in eastern Idaho.
More information about Idaho's renewable energy industry can be found at www.renewable.idaho.gov.
About the Author