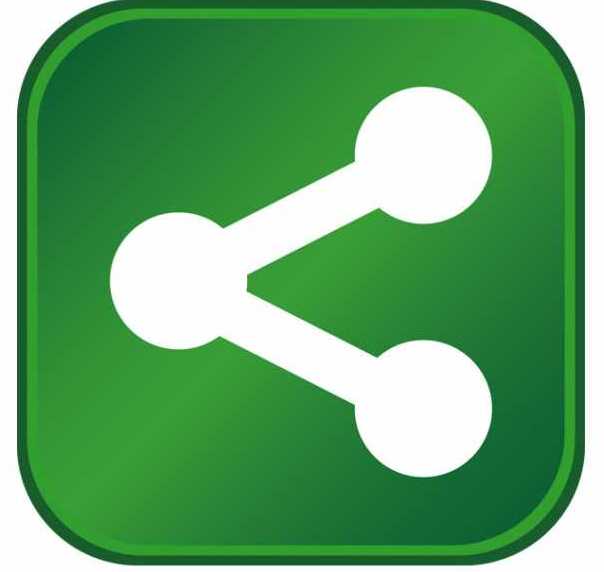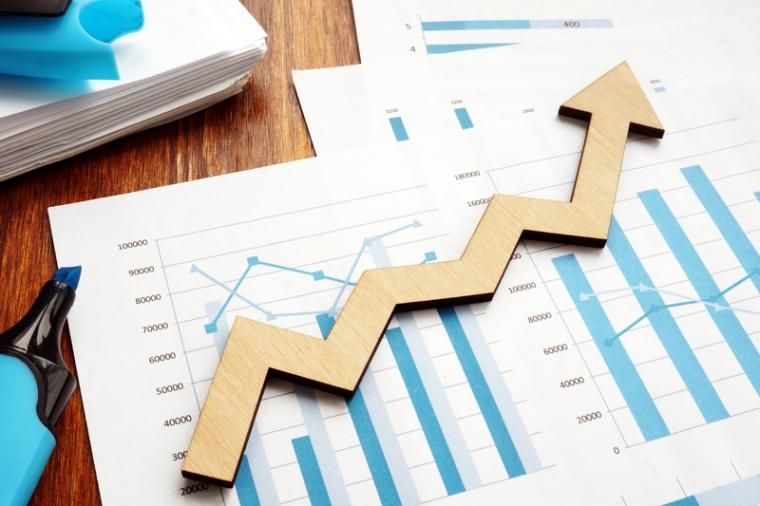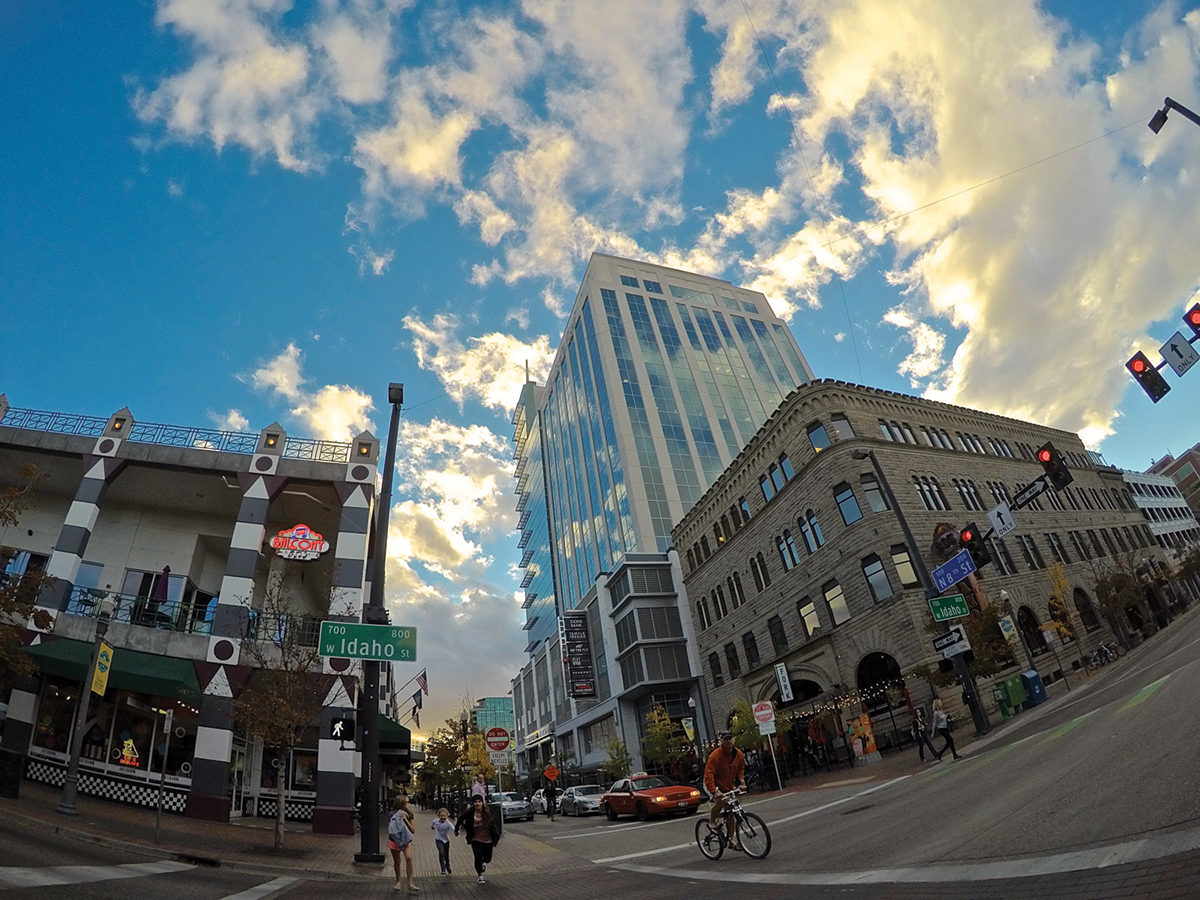 Across the nation, the economic effects of the pandemic are still being felt. In Idaho, although precautions are still being taken, the economy is thriving — a reflection of the strength of Idahoans and Idaho business owners. As the domestic and global economy rebounds from the coronavirus pandemic, Idaho continues to lead the nation in economic strength, job recovery, growth and business formations. In 2020 alone, Idaho's GSP grew to $81.8 billion, with a total estimated employment of 868,215 — significant growth from previous years.
A Pro-Business Culture
So how is Idaho growing when states across the nation are struggling? The answer is simple. Idaho is the least regulated state in the country, and that, coupled with a conservative fiscal policy and a vibrant, pro-business culture, means it is no surprise Idaho is back on a growth trajectory.
This continued growth allows Idaho to stand out. As businesses across the country and world assess their location decisions and the value their locations provide their business, many are moving to Idaho. 
This has led Idaho to continue to have substantial growth in some of its top industries. Idaho has long been a leader in agriculture, food production, technology, and natural resource development — and those industries continue to provide fuel to the state's economic rebound.
But while traditional industries reign in Idaho, the continued growth in Idaho and outside interest has led to a new crop of businesses discovering Idaho's economic benefits. Emerging industries such as storage, logistics, transportation and distribution, metalworking and fabrication and plastics have begun to expand in Idaho. These new industries are making their mark on the Idaho economy by fueling jobs and overall growth. 
Representative of the growth in the metalworking and fabrication industry is Production Technologies, Inc. (PTI). In what was once a parking lot-run business in Logan, Utah, PTI has quickly picked up steam in Idaho. PTI designs and creates unique solutions for problems that manufacturers face. Their products and services are based in steel fabrication, serving industries such as agriculture, amusement construction and solar technologies. 
PTI saw the economic viability in Idaho, and relocated to Preston, Idaho, constructing a new 33,000 square-foot manufacturing facility at an estimated cost of $1 million in November of 2020. PTI created 93 jobs with an average wage well above the Franklin County average. 
Another company that will bring jobs to Idaho is MetalQuest Unlimited. MetalQuest is set to establish a facility in Post Falls and will be up and running this year. MetalQuest is a leader in precision-machined manufacturing for oil, agriculture, firearms and other industries, and specializes in the manufacturing process. MetalQuest is well known for helping customers meet every logistical need and simplify supply chains. The organization is set to bring 25 jobs initially and grow from there. 
Similarly, the plastics industry's potential for growth in Idaho also remains remarkably high with a 10-year growth projection of 11 percent. Leading this growth trend is The AZEK Company, which designs and manufactures beautiful, low-maintenance and sustainable outdoor living and building products, including industry-leading TimberTech® decking and AZEK Trim®. AZEK will bring industry-leading designs and sustainable manufacturing capabilities to Boise. 
AZEK is revolutionizing the outdoor living industry by using plastic waste, recycled wood, and scrap to create its products, diverting approximately 400 million pounds of waste and scrap in 2020 alone. Earlier this year, the company announced a goal to divert one billion pounds of waste – per year – by 2026.
In a portfolio of residential products that includes decking, railing, trim and other accessories made from up to 80 percent recycled material, AZEK is set to establish a new plant in Boise that will produce various collections within the TimberTech® PRO® and TimberTech® EDGE® capped composite and TimberTech® AZEK® capped polymer decking product lines. 
This new facility, which will be a retrofit of an existing building, is a key part of the company's previously announced $180 million capacity expansion program, with a projection of creating over 80 jobs in the first year of operations, followed by an additional 100 or more jobs over the course of the next two to three years. 
Further representing the current and prospective growth of the state, the transportation, distribution and supply chain industries are expected to expand solidly over the next 10 years. Storage facilities like Frigitek are providing crucial growth and services to the state. Frigitek is a refrigeration technology company based in Texas, providing temperature-controlled warehouses.
Frigitek is leasing approximately 20 acres in the business park area at the Pocatello Regional Airport in Pocatello, Idaho to build a 280,000 square-foot cold storage facility for food storage. This facility will employ up to 50 people when completed, with a capital investment of $53 million. It will offer Idaho farmers a place to store their products before they are shipped around the country, providing a crucial service to fellow Idaho business owners. The project is unique as Frigitek provides more adaptable temperature options for tenants, suiting a broader range of products, and the facility will be accessible to smaller tenants, with a per-pallet leasing option.
At the heart of these success stories is not only the collaboration of government partners and private sector leaders but also the benefits provided by the Idaho Tax Reimbursement Incentive, which has remained integral to continuing the growth and success of the Idaho economy.
Tax Reimbursement Incentive
The Idaho Tax Reimbursement Incentive (TRI) played an important role in 2020 in helping Idaho maintain a steady stream of growth throughout the pandemic. TRI proved essential in generating much-needed economic momentum by encouraging investment in Idaho's emerging and existing industries. 
To qualify for this groundbreaking incentive, companies must create 20 new jobs in rural communities (25,000 residents or fewer) and 50 in urban areas. New jobs must be full-time (30 hours or more) and the average wage must be equal to or greater than the average county wage. Furthermore, the company must also demonstrate a meaningful community match, show the organization's stability and the project's potential to have a significant economic impact and prove that the incentive is a critical factor in the company's decision to expand to Idaho. 
TRI enables qualifying companies to receive a refundable tax credit of up to 30 percent on all state income, payroll, and sales taxes for up to 15 years. The incentive is available to any company in any industry. Most importantly, it is available to both existing Idaho businesses looking to expand and to businesses new to Idaho.
In 2020 alone, 12 TRI awards were issued. While it is still too early to fully realize the impact of these projects, it is estimated that the businesses awarded the incentive will create 1,700 jobs and almost $1 billion in new wages when the expansions are completed and realized over the award period. Of these 12 awards, five were awarded to rural areas of Idaho, creating much-needed economic growth in some of the areas hit hardest by the pandemic. Seven of the awards went to expanding established Idaho businesses, and five were awarded to new businesses in the state. 
This immense growth provided by TRI is not something new to the program. Since being established in 2014, TRI has led to 65 projects being approved. These projects are estimated to have provided over 10,000 jobs across the state and paid over $5.1 billion in new wages for Idahoans.
The incentive supports companies in advanced manufacturing, aerospace, food production, back-office and shared services, software and technology, hospitality, chemical processing, transportation, education and warehousing and distribution. To date, the estimated gross return on investment is 419 percent, proving why this program has made such a lasting impact on Idaho's economy. 
New Data Center Tax Exemption 
Beginning in July of 2020, new data centers choosing to locate in Idaho became eligible for a sales tax exemption on server equipment as well as materials used in the construction of the data center facility. 
To become eligible for the tax exemption, companies must create and maintain at least 30 jobs in Idaho within the first two years after beginning operations. The organization must also pay an average wage that is at or above the average for the county in which the data center is located. Finally, the organization must make a capital investment of at least $250 million within five years after construction begins, being solely devoted to the purpose of providing the data center or a separately operated segment of the business solely devoted to the purpose of providing the data center. 
Idaho is the perfect place for data centers with some of the lowest power rates, a stable water supply, a pro-business environment, a low chance of natural disasters, a low average property tax and general sales tax and the lowest per capita tax burden of any state. 
Tax Credits for Education Savings
Idaho businesses now have another reason to offer one of the most requested employee benefits. New this year, Idaho employers can take a 20 percent tax credit, worth up to $500 per employee per year, when they contribute directly to their employees' Idaho 529 College Savings Program accounts. 
Whether your business chooses to match employees' contributions, kick-start their accounts, provide a baby gift, help with student loan repayment or award special bonuses in the form of education savings, employer 529 contributions pay off for company's employees, its recruitment and retention efforts and its bottom line.
Idaho Broadband Grant Program
When the Idaho Broadband Task Force was established in May of 2019, no one could have predicted just how important the expansion of broadband would become just nine short months later. Governor Brad Little established the task force to improve connectivity and broadband infrastructure across Idaho. Idaho Commerce took the lead on this significant project to bridge the digital divide many rural communities were facing. 
This divide became even more apparent in light of the pandemic with Idahoans across the state teleworking or participating in distance learning, making it crucial to have access to reliable internet connectivity. Idaho Commerce saw this need and got to work. In 2020, Idaho Commerce awarded over $38 million to fund 83 broadband expansion projects across Idaho under the Idaho Broadband Grant. The Idaho Broadband Grant was funded and approved by the Coronavirus Financial Advisory Committee to utilize CARES Act funds to meet COVID-19 emergency criteria.
Projects provided service to Idaho households, businesses, libraries, healthcare clinics, hospital facilities, public safety organizations and local governments. Expanding broadband service and speeds in rural Idaho was prioritized.
Of the 83 projects funded, 59 projects — totaling over $28 million — funded improvements or expanded service to more than 30,000 households throughout Idaho. Public safety and local government service accounted for 23 projects totaling $10.2 million. There was one telehealth project for $41,767. The completed projects have proven essential to providing students, parents, employees, employers, first responders and Idaho businesses the internet they need to be successful. T&ID
To learn more about Idaho's business opportunities, visit commerce.idaho.gov.