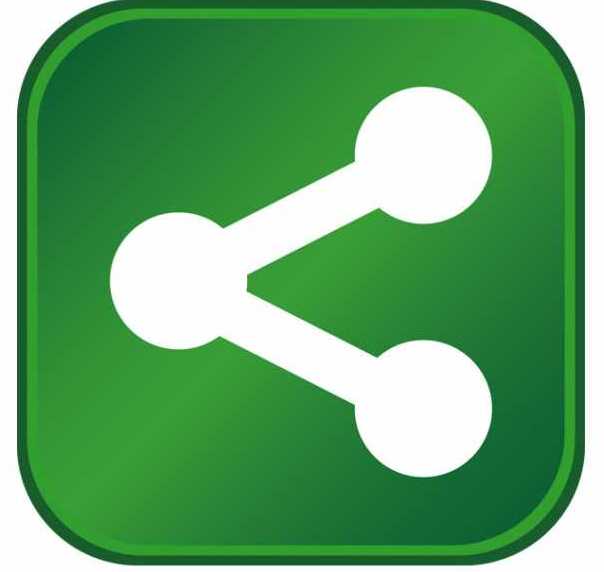 You could spend hours jammed in traffic, or you could get to where you need to go in just a few minutes, any time of the day.
You could spend tens of thousands of dollars on utilities and workers' compensation, or you could spend just a fraction of that and invest your money elsewhere.
You could spend days, weeks and even months mired in bureaucracy as you attempt to move a project forward, or you could instantly reach government officials eager to move you full speed ahead.
You could embroil yourself in legal red tape and lawsuits, or you could do business on a handshake.
You could spend your days languishing in a concrete jungle or you could immerse yourself in small-town charm and abundant natural beauty.
You could do business in any metropolitan area where work devours life, or you could do business in Southern Idaho --- where life and work blend in exquisite harmony that's reflected in productivity, opportunity and profits.
That's what motivated Patsy and Buck Bland to not only move their business from Southern California to Southern Idaho, but move their mother, two grown children and their families as well. All within one year!
The Blands sold their businesses in California and now own MVP Coatings, a Twin Falls company that provides Line-X spray-on bedliners and powder coatings for metal.
"I wish I would have made the move 20 years ago," confessed Patsy Bland. "Life is kinder and gentler in Idaho and so is the cost of doing business."
She illustrated her point with an electrical bill that is cut by two-thirds, workers' compensation costs that are just 20 percent of what she paid before, housing prices that California hasn't seen since the early '80s, in addition to the best of a lifestyle that she thought hadn't existed since the '50s.
"Back in California, even though we had a playground two blocks away, our daughter was never allowed to walk there by herself – and that was years ago. That's not an issue here in Southern Idaho – this will be a wonderful place for our grandchildren to grow up," said Patsy. "You can leave your car running at the convenience store. You can do business on a handshake. People know each other by name. Everyone's so ethical; it's just a more laidback atmosphere and that translates over to a nicer place to do business."
The Blands especially enjoy the recreational opportunities. "Hiking and kayaking are five-minutes away, white-water rafting is 30 minutes away. Buck and I had the evening to ourselves the other night, so we just hopped in the jeep and went four-wheeling," said Patsy. "We love the outdoors and there's so much of it to explore here."
Within two hours of the Southern Idaho hub of Twin Falls, there's everything from world-class rock climbing to world-class restaurants, hot springs to helo-skiing, and sand dunes to mountain ranges. The city itself is a Norman Rockwell painting come alive. Drive through town on any summer or fall evening and you'll witness people of all ages gathered at the band shell for concerts, cheering on local baseball and softball teams at the park, or strolling into an intimate auditorium to hear a world-class virtuoso. (Twin Falls is a natural stopping point for national acts on the way to the West Coast.)
It's a lifestyle that Jan Rogers, executive director of the Southern Idaho Economic Development Corporation (SIEDO) insists sells itself. "The people who move to Southern Idaho stay in Southern Idaho," she said, "myself included."
Rogers had transferred to the region from Texas in 1989 and returned to the big city to care for her ailing parents. "I missed Idaho," she admitted. "In Texas, my life was 80 percent work and 20 percent was left over for everything else."
After her mother passed away, Rogers returned to the Southern Idaho for good. "A lot of the professional people I worked with back in Texas are green with envy because of my life," said Rogers. "I have time to be involved with my family and my community. It takes me just 10 minutes to drive from work to home, where I can sit on my porch and watch my horses graze in the field.
"Southern Idaho offers a much more fulfilling life experience," she smiled…One that translates into a much more profitable business experience, pointed out Mike Schutz, plant manager for the Hilex Poly Company, LLC, the nation's leading plastic bag manufacturer.
In 2004, Schutz was charged with finding a plant location that would be easily accessible to the West Coast, a highly competitive market where Hilex Poly had yet to have a presence. They needed easy railway and highway access, a strong workforce and low operating costs. Schutz scrutinized locations across the Western U.S., but none could compare to Southern Idaho.
"What really made Southern Idaho stand apart was the responsive state and local government. They were very cooperative," said Schutz. "Everyone worked together – the community college, the governor's office, the Department of Commerce and Labor – to meet our requirements. Best of all, SIEDO coordinated all of the details and brought together everything we needed to move ahead rapidly. No other economic development organization could match their fast response to our needs."
As a result, within merely 90 days, a plant was built and operating in Jerome, a county seat just a few miles from Twin Falls.
"There was only six months between the moment we decided we wanted to serve the West Coast to the day our plant was open in Jerome," said Schutz, "and we never would have been able to move so quickly without the support of SIEDO and the regional government. In fact, when we expressed interest in meeting with the governor, we had an appointment within the day and his response was, 'What can we do to get you to Idaho?'"
That was three years ago. Today, Hilex Poly is positioned to expand its Jerome operations, thanks to the fact that they are among the company's very best facilities, even though they're the newest.
"I credit that to our workforce," noted Schutz. "I have worked in five different facilities in five different states, and those workforces simply cannot compare to what I've experienced in Southern Idaho.
"The employees at the Jerome plant take a very high level ownership in what they do, have a very high standard of safety and their workmanship is outstanding," he continued. "In combination, these attributes have allowed us to keep our costs down and our efficiencies high so that we can be competitive in the nation's most challenging market."
Hilex Poly's experience is typical. The region's quality workforce means companies that move to Southern Idaho tend to grow there. For instance:
A technical support center for Dell expanded three times in a year, more than tripling the number of employees from 200 to more than 750.

WOW Logistics company built a 232,000-square-foot regional distribution center, only to expand it by nearly a third to address high demand just a couple of years later.

Jayco, a manufacturer of recreational vehicles, decided to expand to a second production line after merely seven months in operation.
"And that's just to name a few," said Rogers pointedly. "You could locate your business anywhere. But it pays off – in every way - to be in a place where work and life are perfectly balanced – and that place is Southern Idaho."
About the Author