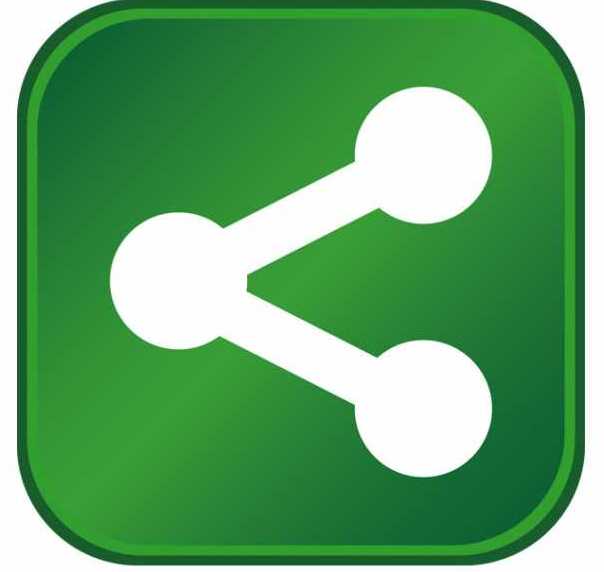 Choose Wisely - Choose Illinois - Looking to Expand, Relocate, or Even Start from Scratch?
Access to Markets. Access to Workforce. Access to Capital.
 
Geographic location is a major factor when it comes to your long-term success. To succeed, your business requires access to customers, access to a world-class workforce, and access to the capital and to the vital public sector partnerships and incentives that help your business grow.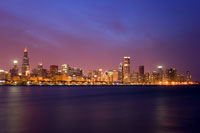 Access to Markets
 
In a global age, your business needs access to global markets. This is easily done in Illinois. Chicago's O'Hare International Airport is the nation's only dual hub airport. With over 2,000 miles of interstate highway and 34,500 miles of other state highway, transporting goods efficiently is simple in Illinois. Chicago is home to the some of the nation's most modern and voluminous intermodal facilities in North America. This provides seamless connections for moving products, not just between the eastern and western regions of the United States, but also to and from Asia, as well as from Canada and Mexico.
 
Access to Workforce and an Environment that Supports Collaborative Efforts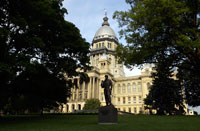 Illinois offers resources to meet the needs of science and technology development for businesses at every growth stage, from university research partnerships to early commercialization/production, to global corporations. Their commitment to collaboration is unparalleled, as is evidenced by flourishing public, private and academic partnerships throughout the state. In fact, the Illinois Science and Technology Coalition (www.ISTCoalition.org) is dedicated to building these partnerships.
 
Along with a $516 billion economy – the nation's fifth-largest – Illinois boasts a 6.6 million-strong workforce, including over 1.2 million people who work in biotechnology and related fields. Many companies choose Illinois because of its talented workforce, easy access to key markets and positive business climate. All of this explains why Illinois is home to a roster of more than 30 Fortune 500 companies with new headquarter operations in diverse industries joining their corporate ranks each year, including MillerCoors in 2009.
 
International investors recognize that Illinois is a place of great productivity and even greater promise. That is why Illinois ranks first in the Midwest as a destination for foreign investment. Foreign Direct Investment named Chicago the North American City of the Future due to its economic potential, infrastructure, business-friendly environment, quality of life and other attributes. Illinois is the sixth largest exporting state in the U.S., 75 nations maintain consulates in the state, and more than 30 international banks have established branches or representative offices in Chicago.
 
A Leader in Science and Technology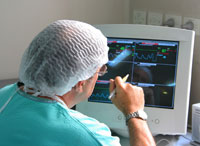 Illinois is a recognized destination for biotechnology activity. After setting new standards for attendance, public/private sponsorship and civic engagement in 2006, the BIO International Convention will return to Chicago May 3-6, 2010, and again in 2013.
 
Illinois is home to an ever increasing pool of healthcare innovators, ranging from early-stage drug discovery companies to diversified, global corporations. Illinois companies are developing breakthroughs in vaccines, diagnostics, cell therapies, drug delivery systems, pharma therapies, cancer therapies and numerous methods for disease prevention and treatment. 
 
Illinois is also a world leader in agricultural research and production. The state's agricultural scientists in the public and private sectors are working together to develop crops that reduce the use of chemical pesticides, boost the nutritional value of the world's food supply, enable farmers to grow more food on less land, unlock the potential of biofuels and respect the environment.
 
Illinois has long been one of the world's major food processing hubs. Innovative agricultural companies are using Illinois operations to improve plant and agricultural practices and enhance industrial product development.
 
Technology Convergence in Illinois
 
Small Times Magazine ranks Illinois among the top states for nanotechnology activity because of the extensive network of academic and private research and top-notch facilities.
 
The International Institute for Nanotechnology (IIN) is an innovative and far-reaching collaborative venture between Northwestern University, Argonne National Laboratory's Center for Nanoscale Materials and other partners. The IIN is anchored by major research centers at Northwestern, including the Nanoscale Science & Engineering Center, the Center for Cancer Nanotechnology, and the Center for Nanofabrication and Molecular Self-Assembly.
 
Illinois' global leadership position in nanotechnology is built in part on the diversity of the state's research and commercial applications for nanotech products in medicine, agriculture and information technology. Illinois companies are using nanotechnology to bring new solutions to the ever evolving marketplace.
 
Top Notch R&D Facilities in Illinois
 
With more than 200 academic, government and non-profit research institutions, Illinois has one of the largest concentrations of research in the world. Illinois has invested heavily in its technological infrastructure. For example, a rich array of office and wet-lab facilities, incubators and technology parks are available throughout the state. Equally impressive is the range and quality of research that emerges from Illinois each year. Here are some examples of the quality research facilities located in Illinois: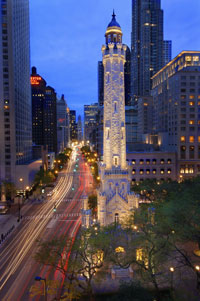 Argonne National Laboratory is one of the U.S. Department of Energy's largest research centers. Through its collaboration with the University of Chicago, Argonne and the university are a $750 million research engine that brings together more than 25,000 scientists, engineers, staff and students in the study of materials science, chemistry, biology, high-energy physics, high-performance computing and more.
 
Fermi National Accelerator Laboratory builds and operates the accelerators, detectors and other facilities that physicists need to conduct research in high-energy physics. Fermilab is the largest high-energy physics laboratory in the United States and the second largest in the world.
 
The National Center for Agricultural Utilization Research (NCAUR) in Peoria is the largest of four USDA federal utilization centers and is a world-class bioscience center. NCAUR invents new industrial and food products from agricultural commodities, develops new technology to improve environmental quality and provides technical support to federal regulatory and action agencies.
 
The University of Illinois, with campuses in Chicago, Springfield and Urbana-Champaign, is developing breakthroughs in many science and technology fields. The university spends more than $800 million annually in research, placing it among the nation's top engines of innovation.
 
Research thrives at Northwestern University, with an annual budget of over $1.5 billion and more than $416 million in sponsored research. At Northwestern, interdisciplinary teams work closely with experts at Argonne, Fermilab and other Illinois universities. More than 110 centers support interdisciplinary research on Northwestern's two lakeshore campuses, ranging from materials science to biomedical engineering to marketing new technologies.
 
The University of Chicago has 13 research institutes ranging from the Institute for Genomics and Systems Biology to the Institute for Mind and Biology.  The University has a robust focus on technology transfer; since 1987, the University has filed more than 3,200 patents. Earning $472 million in sponsored research awards and $71.5 million in federal funding (as of September 2009), the University of Chicago also manages, supports, and engages with Argonne National Laboratory and Fermi National Accelerator Laboratory. Together these laboratories attract $900 million annually in federal research funding and employ 5,000 Illinois residents.
 
Breakthrough science and technology discoveries emerge from other Illinois academic centers of excellence, including Rush University Medical Center, the Illinois Institute of Technology and Southern Illinois University, among many others. Through these collaborative efforts Illinois is strengthening its position as a major research hub and creating an environment where innovation can continue to flourish.

For more information on why Illinois is the right place for you and your business, visit the Illinois Department of Commerce and Economic Opportunity at www.commerce.state.il.us.
About the Author