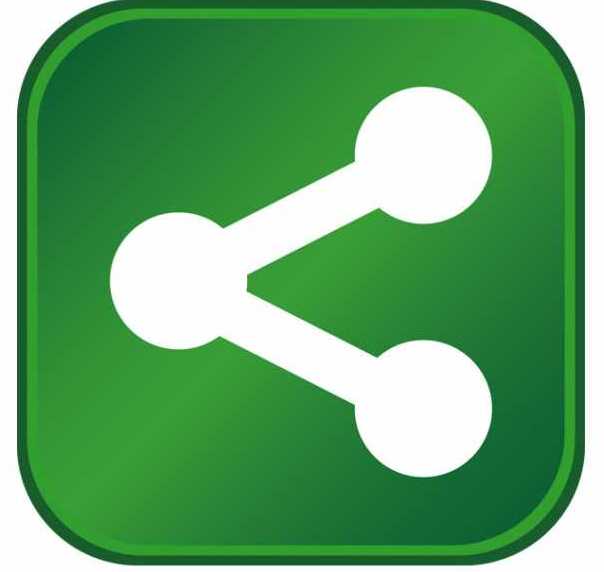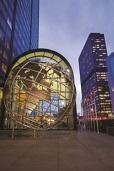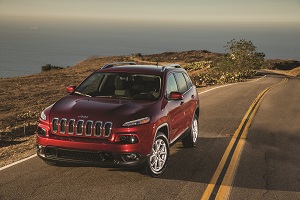 As the 17th-largest economy in the world, Illinois is an international center of global commerce.  Fortune reports that 37 of the Fortune 500 companies call Illinois their headquarters home - including ADM, Allstate, Baxter, Boeing, Caterpillar, Deere, Exelon, McDonald's, State Farm, United and Walgreens. These businesses benefit from Illinois' many strengths, including its exceptional workforce.  Many states claim the strength of their workforce, but few can demonstrate the depth and quality of Illinois' well-educated and loyal employee base.
"Here in Illinois, we believe our workforce is one of our state's greatest assets," stated Illinois Governor Bruce Rauner. "We are committed to developing cradle-to-career education, from quality early-childhood education all the way to coordinated job and technical training later in life. We're bringing together educators, business owners and government to develop workforce solutions at every stage."
"We are very fortunate to have a great education structure in Illinois," stated Julio Rodriguez, deputy director of the Office of Employment & Training at the Illinois Department of Commerce & Economic Opportunity. "We have some of the best technical and community colleges and universities in the country, and that is a big draw to a lot of companies, especially in high-tech industries like biotech, engineering and renewable energies. The Illinois Department of Commerce also plays a pivotal role in workforce development, partnering with 22 local workforce areas that work with local employers to help them recruit, train and retain top talent."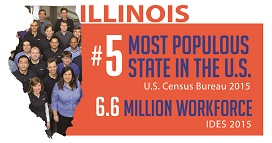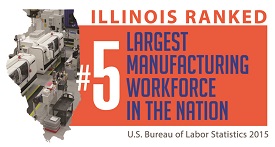 For manufacturers, Illinois offers the fifth-largest workforce in the nation, with over 575,000 employed in manufacturing occupations. As manufacturing processes advance and become increasingly technologically driven, Illinois' rich supply of engineers and computer scientists will also help manufacturers remain on the cutting edge. The University of Illinois, for example, graduates more engineers each year than MIT, Stanford and Cal Tech combined and boasts one of the nation's top five computer science and engineering programs. 
The State of Innovation
The state's network of innovation hubs, R&D facilities, incubators, accelerators, research universities and government and nonprofit research institutions make Illinois a leader in technology and innovation. Illinois enjoys a rich legacy of "firsts," including inventions such as nuclear technology, the cell phone, ultrasound, LED technology and the first web browser.
Ed Seidel, left, NCSA director and Bill Kramer, right, Blue Waters project director, at the National Center for Supercomputing Applications at the University of Illinois - Blue Waters is one of the world's most powerful supercomputers.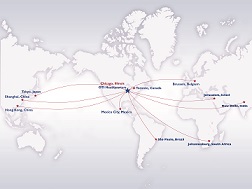 The state is home to two federal laboratories – Argonne National Laboratory and Fermilab. In addition, the National Center for Supercomputing Applications at the University of Illinois is home to the Blue Waters Supercomputer, which applies data power at peak performance of more than 13 quadrillion calculations per second. Collaborations from around the globe unite at the center to research and make breakthroughs across the spectrum of scientific disciplines and help companies tackle data and computing challenges.
At UI Labs, collaborators at City Digital and Digital Manufacturing and Design Innovation Institute (DMDII) are solving large-scale challenges and transforming cities and American manufacturing through digitization. City Digital, together with its public, private and academic partners, identifies programs and pilots that focus on value that can only be unlocked through collaboration and coordination of partners and data to improve the design, creation, use interactivity and impact of urban infrastructure. DMDII brings together over 70 universities, nonprofits and research labs to harness data to make manufactured products better.
Small and mid-size manufacturers also benefit from the Illinois Manufacturing Extension Center (IMEC), which assists them in improving their competitiveness and productivity. Typically, manufacturers will find an IMEC representative within an hour's drive.
In Illinois, companies are better connected to the world.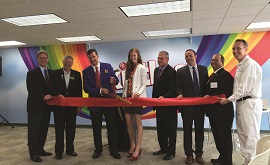 The Epicenter of North America
Illinois is home to the third-largest intermodal port in the world, the third-largest interstate highway system in the nation, two major inland ports and 14 waterway ports. Illinois is also the only state with all seven of the country's Class I Freight Railroads. As a result, companies benefit from seamless transportation of goods around the globe. Illinois is also home to five international airports, including Chicago O'Hare International Airport that offers nonstop flights to 200-plus cities and is within a four-hour flight of all North American destinations.  
With the most diverse economy in the nation, companies in top industry segments from all over the world thrive in Illinois, including advanced manufacturing (i.e., aerospace and automotive), agribusiness and food processing, life sciences and biotechnology, business and professional services (i.e., financial services, web, mobile and e-commerce), energy and transportation, distribution and logistics.
More than 5,600 foreign-owned company site locations also benefit from Illinois' eight foreign-trade zones and among the nation's most well-established overseas offices — including locations in Asia, Europe and South America.
The Illinois Department of Commerce manages 10 well-established offices around the world, making Illinois a global economic powerhouse.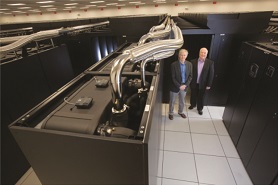 Recent Success Stories
This year, GE Healthcare announced plans to relocate its global headquarters from the United Kingdom to Chicago, Illinois, where its life sciences and information technology businesses already have a presence.
"GE Healthcare officials cited Chicago's rich industrial heritage, terrific international transportation networks and proximity to some of the world's leading healthcare and academic institutions as key reasons for the move," said Victor Narusis, director of business development at the Illinois Department of Commerce. "Chicago ranks among the top in the nation for attracting business investment, and GE Healthcare's decision to grow in Illinois is proof that we remain competitive for jobs and investment. Our leadership's dedication to promoting a pro-jobs economic climate, bringing structural reform to reduce the cost of doing business and ensuring world-class schools and education options will make Illinois even more competitive in the years to come."
FCA US LLC also recently announced a $350 million investment to produce the Jeep Cherokee at its Belvidere, Illinois, Assembly Plant. "This investment will strengthen the FCA US presence in Illinois and create approximately 300 good-paying manufacturing jobs for Illinois residents," stated Governor Rauner. "We are proud FCA US chose Illinois for production of the Jeep Cherokee, which is currently being produced in Toledo, Ohio."
This year, Wrigley also completed the expansion of its factory in Yorkville, Illinois, to include the production of the company's popular Skittles candy, recognizing that Illinois has the workforce and market access to meet growing global demand for Skittles.
About the Author