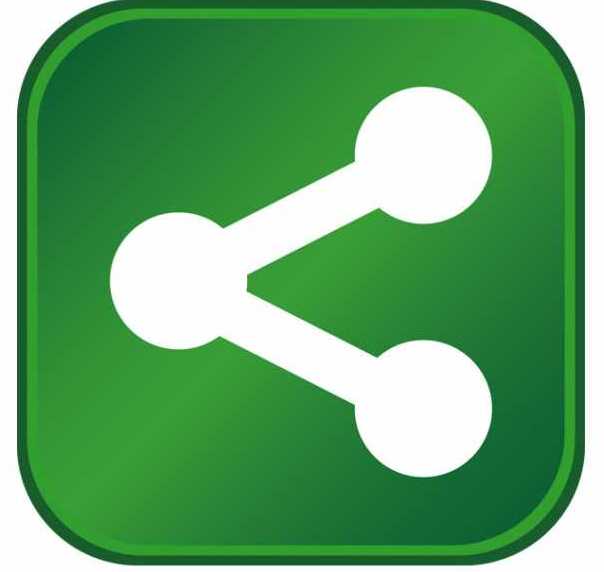 Quick! What are the first things you think about when you think of Indiana?
a. basketball
b. Indianapolis 500
c. plastic
d. metal
Plastics? Metals? If you're surprised that the plastics and metals industries hold such a dominant role in Indiana business, don't be. The Midwest remains the home of U.S. manufacturing and Indiana is at the heart of the region. Whatever you produce, you will not find a better market location.
While Indiana is the leading manufacturing state in the nation, with 24 percent if its total employment in the manufacturing sector, it's much more than that. Indiana offers a centralized location, robust business climate, sound infrastructure, skilled workforce, low cost of living and a high quality of life.
Indiana is the home of a variety of innovative companies that are creating revolutionary products and services in fields such as advanced manufacturing, 21st century logistics, information technology and life sciences. One in 11 Indiana workers is employed in advanced manufacturing, which combines traditional production with cutting-edge technologies such as robotics.
Known as the "Crossroads of America," Indiana's prime location allows businesses to reach nearly two-thirds of the nation's population within a day's drive, providing easy access to both customers and suppliers. Our first-rate transportation system includes one of the highest concentrations of rail service routes in the United States, international airports, three modern ports and major facilities for cargo and package services operators. In addition, more interstate highways intersect Indiana than any other state — eight different interstate highways and more than 11,000 total highway miles in all. And, Indiana exports have almost doubled during the past decade, thanks to relationships fostered by the state's 14 foreign trade offices.
From the automotive industry to the biomedical industry, and from major appliances to industrial machinery, Indiana boasts numerous companies that produce and consume a variety of plastic and metal products. There's a reason for this: Our lower costs add to your bottom line. Indiana is a cost-effective location for all sectors of manufacturing. In a comparison of labor costs, especially disability insurance and employer-paid unemployment insurance, Indiana is in a very favorable position. A recent survey by Expansion Management magazine indicates that Indiana has the sixth-lowest overall employment costs in the nation.
Indiana is the most business-friendly state in the Midwest — and ranks 11th nationally — according to a recent survey by the Tax Foundation, a nonpartisan, nonprofit organization. The survey takes into account Indiana's groundbreaking 2002 tax restructuring package, which cut business taxes on average by 13 percent.
Highlights of the state's new tax structure and the "Energize Indiana" program include:
Energize Indiana doubles the Research and Development Tax Credit from 5 percent to 10 percent and extends the credit to 2013 to encourage investment in new technology within the state.

To further encourage high-tech job growth, Indiana has appropriated $75 million per year for the 21st Century Research and Technology Fund for fiscal years 2003 and 2004.

As another incentive to help encourage new business start-ups and the availability of start-up capital, the state established a new Venture Capital Investment Tax Credit with a cap of $10 million per year.

Indiana has established Certified Technology Parks to promote high-tech research and employment. They are funded by capturing incremental taxes attributable to the parks and reinvesting those dollars into businesses located in the park.

The Technology Development Grant Fund helps tech parks with capital expenditures and operating expenses; it offers up to $2 million for capital and up to $2 million for expenditures.

The Hoosier Business Investment Tax Credit provides a30 percent tax credit on capital investments that lead to new jobs or higher wages.
In addition to its business-friendly status, a Dow Jones publication called Indiana the best Midwest state, and second best overall in the nation, in terms of productivity.
Just who are the business leaders in the plastics and metals industries in Indiana?
The state ranks seventh in the country in plastics employment, as well as plastics industry shipments, which totaled nearly $13 billion in 2001. Indiana is home to numerous plastics and plastics-related businesses, including Great Lakes Chemical Corporation, a publicly held company based in Indianapolis. Its 2002 revenues of $1.4 billion make it the 12th largest public company in Indiana. Great Lakes Chemical, which employs 4,600, offers specialty chemicals used in flame retardants, polymer stabilizers and fire extinguishers.
Private plastics companies headquartered in Indiana include Berry Plastics Corporation, with revenues of $494 million and 3,217 employees in 2002. The Evansville company manufactures injection-molded and thermo-formed plastic open-top containers, aerosol over caps, closures, drink cups and house wares.
As far as the metals industries, Indiana employment growth in the fabricated metals industry exceeds that of the United States in 10 out of 13 industry sectors, including screw machine products, plating and polishing, metal doors, sash and trim. An effective fabricated metals industry can't exist without a strong machine shop sector, and Indiana is home to the nation's fifth largest tool and die manufacturing sector.
Among the top names in the metals industry statewide, National Steel Corporation, with headquarters in Mishawaka, is Indiana's seventh largest publicly traded company. The steel producer, whose assets were purchased by Pittsburgh-based U.S. Steel earlier in the year, posted 2002 revenues of $2.6 billion. The company employs about 8,200 people and ships about 6 million tons of steel annually.
Steel Dynamics Inc. is a mini-mill producer with 2002 revenues of $864.5 million; the company owns and operates a flat-rolled mini-mill in Butler, with an annual production capacity of 2.2 million tons. Steel Dynamics produces a broad range of hot-rolled, cold-rolled and coated steel products, including a large variety of specialty products. The company's products are used by many industry sectors, including the automotive, construction and commercial industries. Steel Dynamics will restart Iron Dynamics, its liquid pig iron operation, during the second half of 2003.
Fort Wayne-based OmniSource Corporation produces steel briquettes and is a provider of scrap-metal services; the company sells its products and services to the steel industry. Established in 1943, this wholesaler of scrap metal had 2002 revenues of $785,000, making it the eighth-largest private company in Indiana. OmniSource has 1,450 employees and does business worldwide.
Other privately held metals companies based in the state include Haynes International Inc. Headquartered in Kokomo, the manufacturer of high-performance alloys reached revenues of $226 million in 2002, with 956 employees. It produces heat- and corrosion-resistant alloys and custom alloy fabrication services. Haynes International's products and services are sold to the engine manufacturing, chemical processing and aerospace industries.
Rea Magnet Wire Company, Inc. of Fort Wayne manufactures copper, aluminum magnet, aluminum, alloyed, insulation, bare, tinned and bunched copper wire and wire products; its products are primarily sold to the appliance industry. The company is the parent of high-tech units that manufacture similar products for different industries. It reported 2002 revenues of $202 million with 610 employees.
Indiana's diversified industrial base and experienced, skilled workforce means that talented employees are readily available to new and expanding businesses. These employees, plus graduates of Indiana universities and technical and trade schools, provide a pool of trained personnel for future expansion in all plastics and metals sectors.
A variety of grants and training programs are available to increase employee skills, as well as to retrain and retain employees. The Indiana Department of Commerce awards Skills Enhancement Fund grants to Indiana companies that undertake capital investment projects. The grants help defray the costs of training new and current employees in basic work skills and the company-specific skills necessary to support the projects.
The Technology Enhancement Certification for Hoosiers (TECH) Fund is designed specifically to help workers gain new technology skills. The program will lead to the technology certification of thousands of workers each year. Economic Development for a Growing Economy or EDGE corporate tax credits are based on payroll and awarded to qualifying companies that locate or expand in Indiana.
Other vocational and apprenticeship programs also encourage students to enter and advance in a variety of manufacturing areas. Indiana's Department of Workforce Development has established Certificates of Technical Achievement (CTA) in nine major occupational fields, including metalworking, plastics and advanced manufacturing. The certificates reflect industry-based sets of skills required for workers to be competent in their respective fields. To date, 206 individuals have received a CTA in plastics, encompassing 288 assessments, and 1,998 individuals have participated in the metalworking program, showing proficiency in 4,400 skills areas. Advanced manufacturing has 7,821 participants, who have successfully completed 47,406 assessments so far.
Finally, the Indiana Department of Commerce boasts 12 regional field offices located throughout the state, which enables businesses to have local contacts and state government to be closer to its customers.
From Indiana's employers and professionals, to schools and trade associations, and government agencies to the private sector, everyone works together to help make Indiana a great place to do business. If you'd like to learn more about how to be in a "state of progress," Indiana, please contact us.
Web site: www.indianacommerce.com
Phone: 800.280.0584 (toll-free) or 317.232.8888
Mail: Indiana Department of Commerce
Economic Development Division
One North Capitol, Suite 700
Indianapolis, IN 46204
About the Author