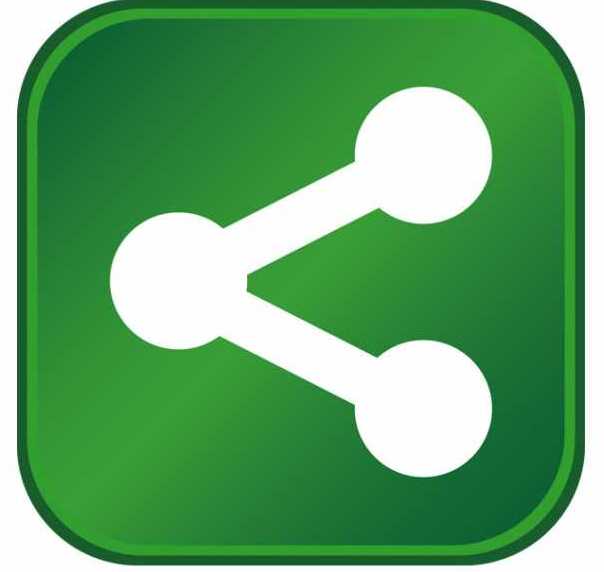 IN: Indiana Lands Commercial Aviation Conference: Routes Americas 2020
Indiana Gov. Eric J. Holcomb and Indianapolis Mayor Joe Hogsett joined other state and city officials, along with Indiana airport executives recently to announce that the state has secured another successful bid and been selected to host the Routes Americas conference in February 2020.
"This is truly an exciting day for Indiana as we celebrate landing the Routes Americas 2020 conference," said Gov. Holcomb. "Securing this bid is another step toward increasing Indiana's connectivity and nonstop flights as well as a perfect opportunity to showcase Indiana's growing global business economy and tourist assets to decision makers across North and South America."
Routes Americas is an annual event focused on aviation route development, convening leading network planners, airports and tourism authorities to discuss increased air service from airports across North and South America. The conference is expected to draw 800 delegates representing 80 airlines, 300 airports and 50 tourism authorities, and generate 20 speakers and 2,100 face-to-face meetings Feb. 3-5 of next year in downtown Indianapolis. 
"Indianapolis has a reputation for hosting great events, so we are very excited to be taking the route development community there to experience its renowned hospitality," said Steven Small, brand director of Routes. "It's an exciting time for our hosts, and we are confident that hosting Routes Americas 2020 will help them to achieve their ambitions." 
Indianapolis is only the third U.S. city to host Routes Americas, with previous conferences held in Denver and Las Vegas. Past locations also include Mexico, Peru, Dominican Republic, Bahamas, Colombia, El Salvador, Puerto Rico and Ecuador, with the 2019 iteration slated for Quebec City, Canada next month. With competition for the 2020 conference from cities across North and South America, the collaborative and joint effort between the state of Indiana, city of Indianapolis, Indianapolis International Airport (IND), Indiana Chamber, Indy Chamber, Visit Indy, and the state's regional airports - Evansville Regional Airport (EVV), Fort Wayne International Airport (FWA) and South Bend International Airport (SBN) - ultimately contributed to a successful bid. 
"Indianapolis is proud to host Routes Americas in 2020," said Mayor Hogsett. "This conference allows us to showcase our city to leaders in the aviation industry, reinforcing Indianapolis' accessibility and one-of-a-kind amenities to international attendees. By the time the event is over, conference goers will see what Indianapolis residents already know – that our city is a world-class destination to live, work and visit."
Conference organizers suggested the biggest return on investment for a host is through increased connectivity. Conference organizers have also stated that on average, host airport networks had grown by around 9% more than their benchmark after three years, and that the conference is estimated to have a short-term $2 million local economic impact and $40 million long-term local economic impact.
Routes (a member of Informa's Aviation Week Network) is focused entirely on aviation route development, and the company's portfolio includes events, media and online businesses. The company organizes and operates world-renowned airline and airport networking events through its regional and World Route Development Forums. They are held in key markets throughout the year in Asia, Europe, Africa and the Americas. 
"This is a highly compelling opportunity because it takes years for new routes and new airlines to come to fruition in a new market, and the Indy airport is going to be at the epicenter for those relationship connections during Routes Americas 2020," said Mario Rodriguez, executive director of Indianapolis Airport Authority. "Essentially, Routes is like a business incubator for the aviation industry. Airlines are going to discover they can be profitable here in Indy, and a lot of people are going to benefit from what that delivers in new flights, new airlines and new opportunities far beyond what we've achieved to date."
Gov. Holcomb recently announced his infrastructure agenda for 2019 which includes a new $1 billion investment in transformational infrastructure projects. The Next Level Connections program outlines plans to increase the number of nonstop international flights to and from Indiana.
"Routes Americas has an impact far beyond the dollars spent by attendees during the course of the event," said Leonard Hoops, president and CEO of Visit Indy. "It allows us to show off our city, state, and award-winning airport to route development professionals who have the ability to launch new flights to and from Indy and other Indiana airports. There is an art and science to air route development and hosting this show helps influencers better understand not just existing route demand but the bigger picture of potential route demand."
The mission of Visit Indy is to increase Indianapolis economic growth by strategically selling the destination to conventions, meetings, events and leisure travelers. According to Rockport Analytics, 28.2 million visitors provide $4.9 billion in total economic impact annually, generate 77,800 full-time equivalent jobs in central Indiana and provide $1.1 billion in tax revenues. In addition to Routes Americas, Indianapolis will also host the Big Ten Men's Basketball Championship, Indianapolis 500, NASCAR Brickyard 400 and Big Ten Football Championship in 2020.