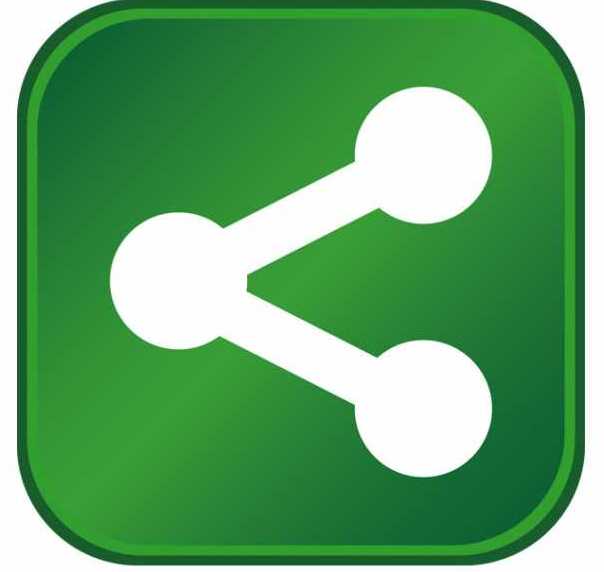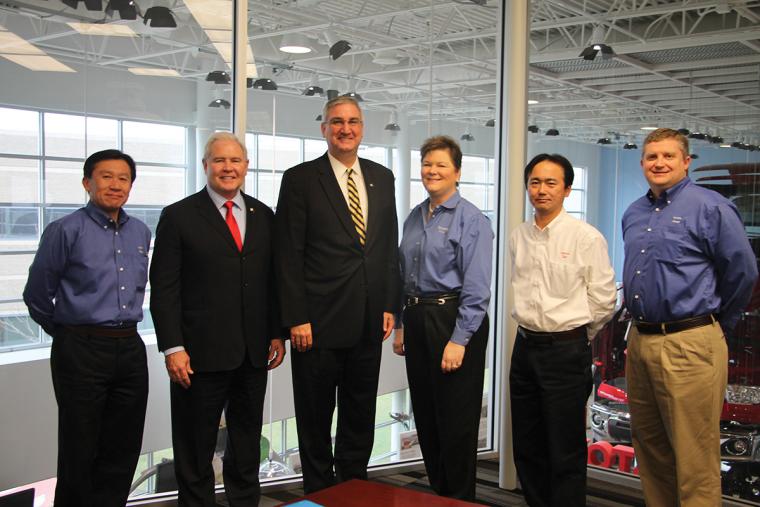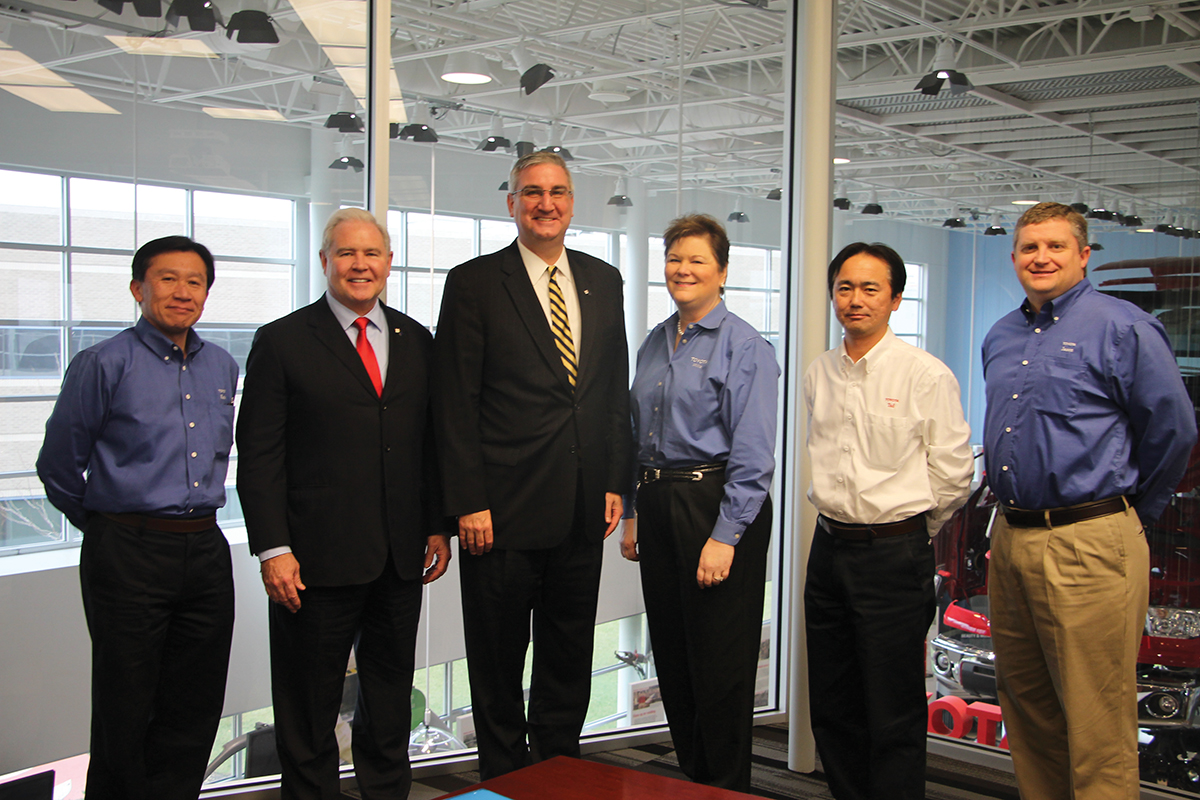 In business, one thing that is always certain is change. Whether it's new technologies advancing industries or global markets providing new avenues for growth, today's businesses are consistently adapting to remain ahead of the pack.
Corporate leaders understand that in order to succeed in business, they need to pick a location that embraces where their companies are heading. In the heart of the Midwest, that location is Indiana. That's because for Indiana, supporting business in a changing environment isn't anything new – it's a way of life.
"Here in Indiana, we're changing with the world as Hoosiers embrace our role as the innovators and the architects of the future," said Jim Schellinger, who serves as Indiana's Secretary of Commerce. "After celebrating our state's 200th birthday last year, we look back on the original Hoosiers who came to our state as pioneers. In industries from manufacturing to tech, in many ways we're still pioneers charting a new path for the future."
By embracing the challenges facing business leaders today, Indiana is dedicated to helping take businesses to the next level of growth and success. This commitment touches almost every aspect of business, ranging from the state's historically strong industries – such as manufacturing and agriculture – to new, quickly growing industries like information technology.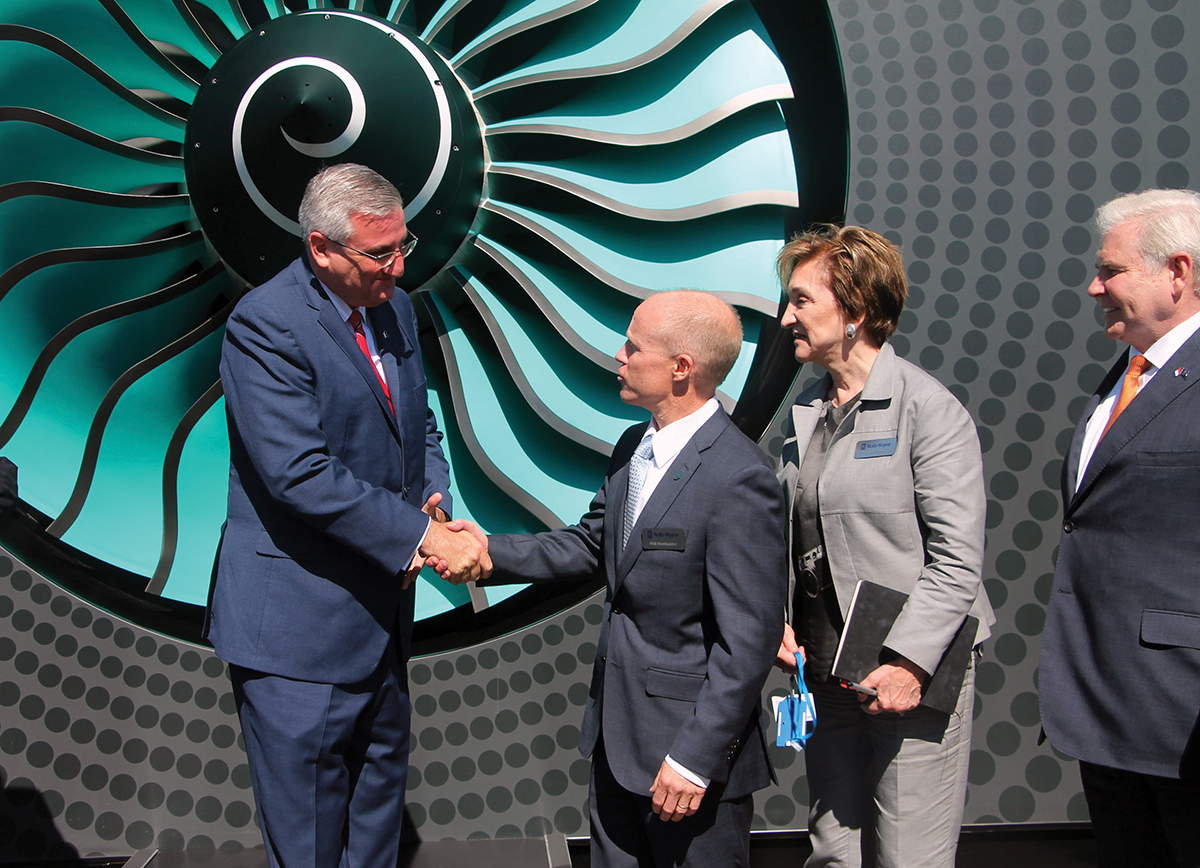 Building the Future of Advanced Manufacturing
In manufacturing, Indiana is a historic leader. The state is home to the highest concentration of manufacturing jobs in the nation, with one in five Hoosiers working in the industry. But Indiana manufacturing isn't your grandfather's manufacturing – it's high-skilled, high-tech and highly innovative.
"From the car to the jet engine, we're building it here in Indiana," said Schellinger. "And it's not just the big players – companies like General Motors, Honda, Toyota, Subaru, Rolls-Royce, GE Aviation. It's thousands of suppliers and companies that support the entire supply chain."
Indiana is home to five automotive assembly facilities, and is the only state in the nation that's home to three Japanese auto original equipment manufacturers. In aerospace, companies like Rolls-Royce have been innovating in Indiana for more than 100 years, while companies like GE Aviation are coming to Indiana and taking off in the state's economy. To support these large companies, more than 8,500 manufacturing establishments operate across the state – most of which are small suppliers.
These companies – both large and small – are coming together as partners with the state's leading universities to advance the future of manufacturing innovation. This summer, for example, Rolls-Royce and Purdue University launched the nation's most advanced turbine lab in West Lafayette, Indiana. As a public-private partnership, Rolls-Royce and Purdue will develop new technology to reduce pollution and advance fuel efficiencies, changing the future of aerospace manufacturing.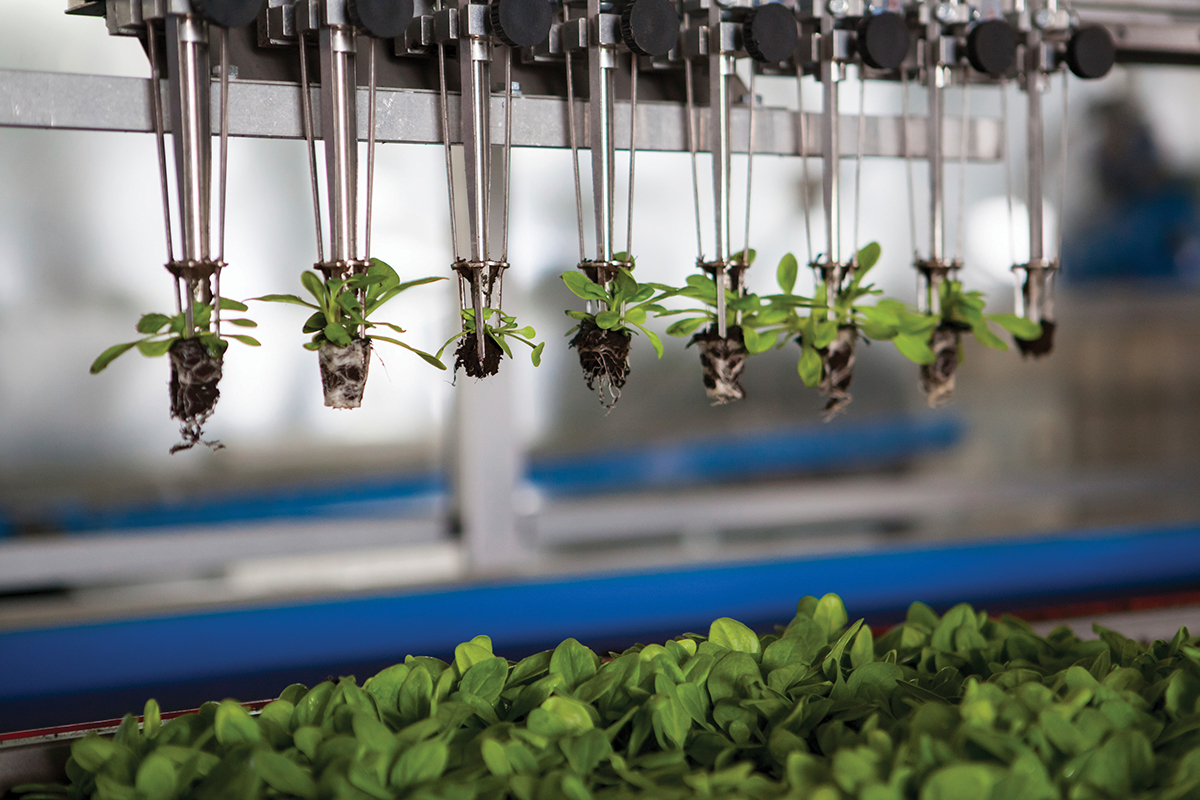 Growing the Future of Agriculture
For Indiana agriculture, innovation is sprouting just as quickly as it is for the state's manufacturing sector. That's because beyond the state's rich history for agriculture, Hoosiers are also experts in global trade, life sciences and technology – three disciplines that are determining what's next for agriculture.
"The agricultural community, as it's done for generations, has had to adapt and innovate in order to feed the world's rapidly growing population, which has given rise to a high-tech, robust industry that's pushing the limits of modern science and unlocking the full potential of Hoosier ingenuity," said Ted McKinney, who is the director of the Indiana State Department of Agriculture.
The epicenter of agriculture innovation today is called agbiosciences, with Hoosier companies putting new scientific research and technology into play to solve issues in modern agriculture. For example, whether it's developing higher-yielding seeds or creating new methods for electronically managing field conditions, Indiana is developing the latest innovations that are already changing the way agriculture is practiced.
It's evident across the state, with 80 agbiosciences firms operating in Indiana. Hoosiers hold 740 patents in the agbiosciences sector, which are being issued at private companies and in conjunction with university partners. As a globally known agriculture powerhouse, it's no surprise that universities across Indiana such as Purdue University, Ivy Tech Community College, Ancilla College, Huntington University, Indiana State University and Vincennes University each have strong programs supporting agriculture innovation.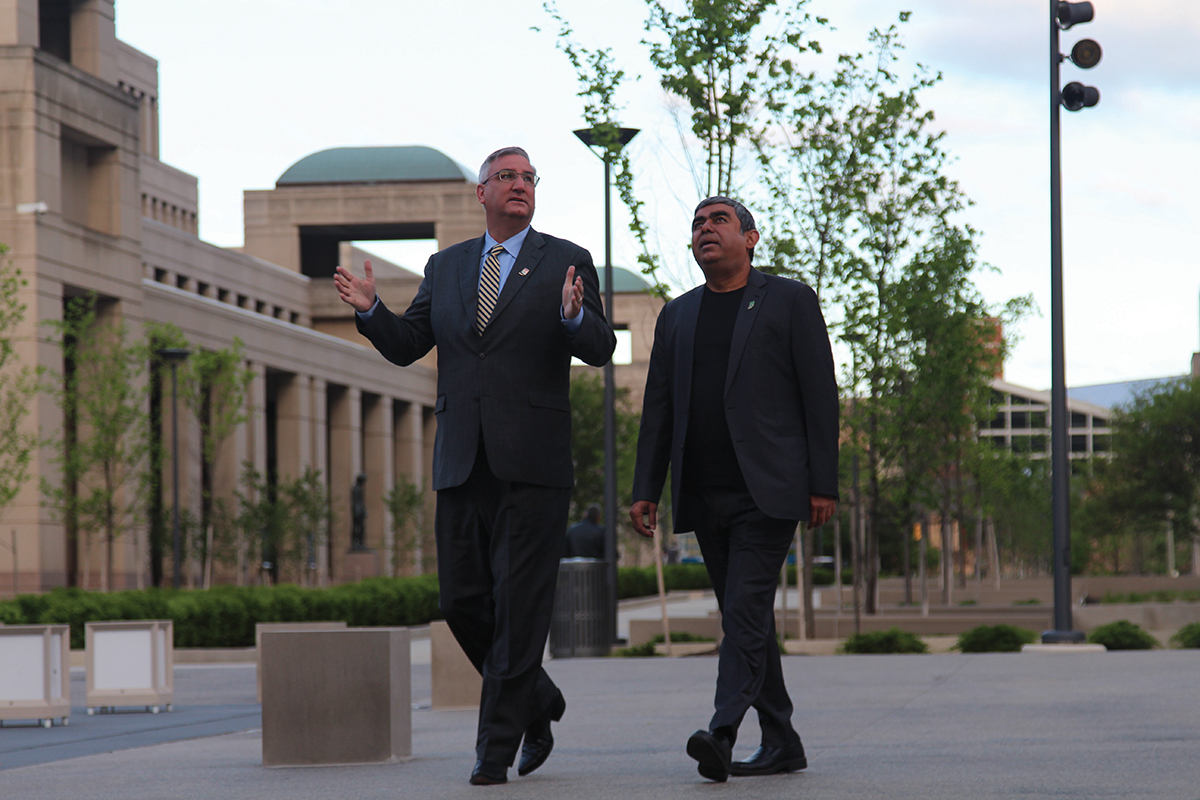 Coding the Future of Tech
Just like historically strong industries such as manufacturing and agriculture, Indiana is also innovating an industry that some might not expect – information technology.
"When Salesforce last year announced that Indianapolis would become the company's new regional headquarters, it sent a clear message – Indiana is the new Midwest hub for innovation and technology," said Schellinger. "And then earlier this year, it became clear we're also an international hub for tech, with global tech firm Infosys selecting the state for a new state-of-the-art technology and innovation hub and 2,000 new high-skilled jobs."
While global tech giants like Salesforce and Infosys now have a major presence in the state's capital city, smaller startups are also developing a strong presence in the state. Whether it's marketing tech, customer relationship software, education platforms or cloud integration, Hoosiers are working on new technology that is changing the way people look at the world.
And that impact is about to become even greater. That's because the Indianapolis region is currently ranked the fifth-fastest-growing community in the nation for technology-related job growth, with momentum that only continues to rise.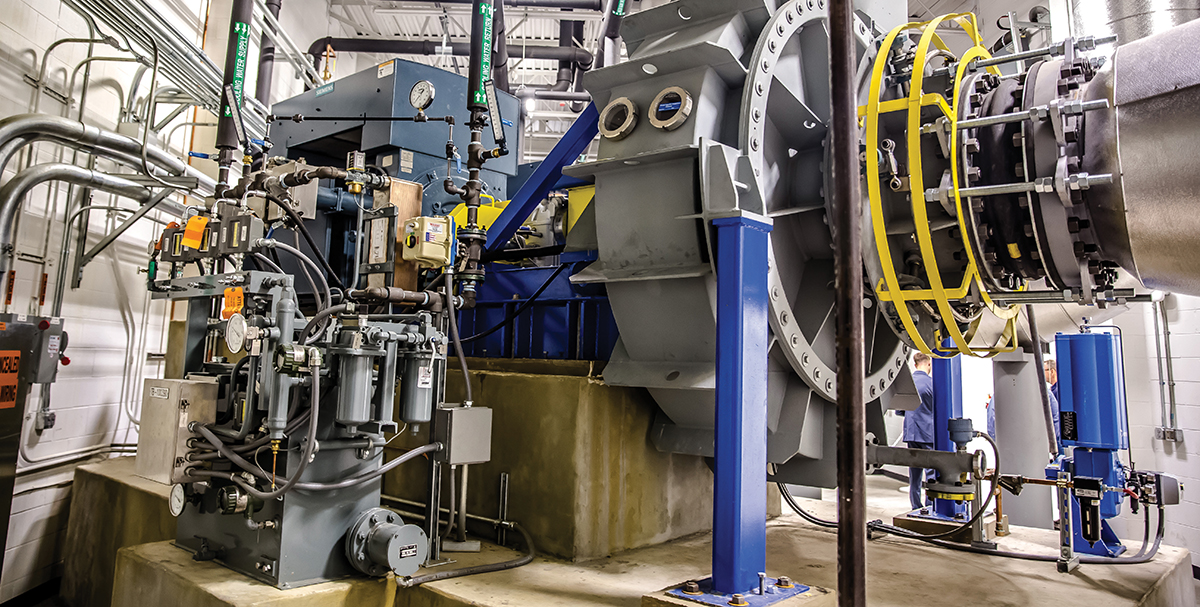 Taking Business to the Next Level
Businesses need a place where they aren't just keeping up with industry trends – they're helping set them. That place is Indiana, where innovation and a world-class business climate collide.
"Indiana is helping shape the future "of 21st century innovation," said Schellinger. "That's at the same time we're taking care of all of the business basics by lowering taxes, cutting red tape and building a world-class workforce and an all-around great place to live."
According to CNBC's "Top States for Business" ranking, Indiana ranks second in the nation for cost of living and cost of doing business. By removing high-cost barriers, Indiana is focused on allowing companies to focus on the things that matter – their customers, their employees and helping their operations thrive.
Indiana is taking business to the next level across industries new and old, with a pioneering spirit that is making a global impact today. T&ID
About the Author