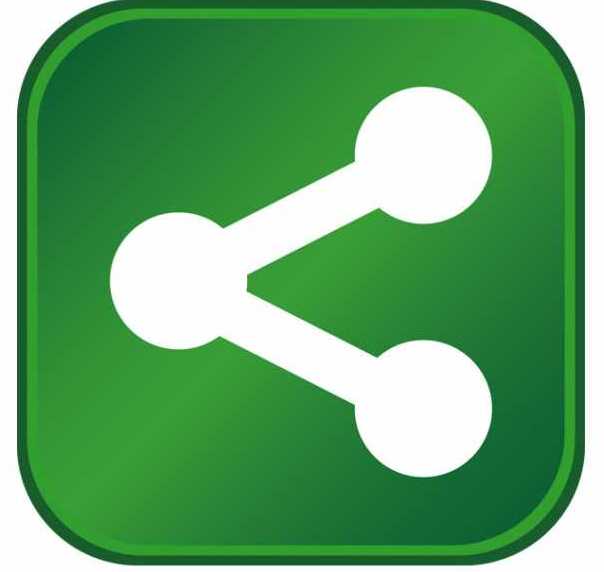 Chip production facility anticipated to bring 750 high-wage jobs to Discovery Park District at Purdue.

Indiana Gov. Eric J. Holcomb and Secretary of Commerce Brad Chambers recently joined Purdue University President Mitch Daniels and executives from SkyWater Technology  to announce the company's plans to build a $1.8 billion state-of-the-art semiconductor R&D and production facility in Indiana, supported by 750 new high-wage jobs in Tippecanoe County.
"Days like today prove that Indiana's investments in the economy of the future, infrastructure and talent development are cultivating an environment that enables innovators such as SkyWater to choose Indiana," said Gov. Holcomb. "Our success and our mission to support industries of the future would not be possible without the incredible partnerships with our globally ranked universities, like Purdue University, helping us attract and retain quality, innovative talent."
Headquartered in Bloomington, Minn., SkyWater plans to construct a 600,000-square-foot semiconductor research and development and production facility in partnership with Purdue University in West Lafayette. The facility will allow SkyWater to respond to increasing customer demand for accelerated access to domestic development, manufacturing and advanced packaging for microelectronics, and will house advanced next generation fabrication facilities.
"SkyWater's commitment to Indiana, along with its pure-play foundry model, reinforces the IEDC's strategic focus on building an economy of the future and is a testament to our newly launched AMPD taskforce which is working to continue Indiana's momentum in this critically important industry," said Sec. Chambers. "We are thrilled to welcome Indiana's first semiconductor fabrication facility into Indiana's vibrant technology and innovation ecosystem as the state leverages its long-standing advanced manufacturing expertise and workforce to support the future of microelectronics."
"This endeavor to bolster our chip fabrication facilities will rely on funding from the CHIPS Act. Federal investment will enable SkyWater to more quickly expand our efforts to address the need for strategic reshoring of semiconductor manufacturing," said Thomas Sonderman, SkyWater president and CEO. "Through the support and partnership of the Indiana Economic Development Corporation, we have a unique opportunity to increase domestic production, shore up our supply chains and lay the groundwork for manufacturing technologies that will support growing demand for microelectronics."
SkyWater's plans for a new U.S. facility are in direct response to the increased demand for domestic semiconductor manufacturing. The company's ability to make this large of an investment this quickly will be a result of the federal commitment to support U.S. companies as defined in the Creating Helpful Incentives to Produce Semiconductors (CHIPS) for America Act funding.
"For months state leaders, including Governor Holcomb, Secretary Chambers, President Daniels, and private enterprise have partnered to create a semiconductor corridor here in the Heartland," said U.S. Senator Todd Young. "Today's announcement is a direct result of those efforts. In Washington, we are on the verge of passing a major investment in next generation technologies that is vital for the success of this and future projects, and that will ensure Indiana remains at the center of our high-tech national security economy."
"I am thrilled to celebrate Skywater's investment in Indiana which is fantastic for the people of Indiana and a great credit to Governor Holcomb's' leadership," said U.S. Secretary of Commerce Gina Raimondo. "This investment will create hundreds of high-paying, good-quality jobs for the people of Indiana and will help secure our semiconductor supply chain here in the United States. Semiconductors keep our cars on the road, our military jets in the air, and quite literally keep the lights on. Today's announcement is a win for American economic and national security. It's up to Congress to continue this momentum and fully fund the CHIPS Act so that we can continue to make announcements just like this one."
Founded in 2017, Skywater employs 600 associates in Minnesota and Florida. Details for when hiring could begin in West Lafayette and the types of positions being filled will be made available online at a future date.
SkyWater is the only U.S. investor-owned and based pure-play semiconductor foundry and is a Department of Defense accredited supplier, specializing in custom technology development, volume manufacturing and advanced packaging services for integrated circuits and microelectronics in its two U.S. locations. Last year, the company announced a partnership with the Purdue Research Foundation to accommodate an initial SkyWater team in the WestGate@Crane Technology Park in Odon, Indiana, adjacent to the Naval Surface Warfare Center, Crane Division (NSWC Crane).
"Today's announcement marks a dramatic advance toward multiple strategic goals of Purdue's last decade," said President Daniels. "Enriched academic and career opportunities for our students; new research possibilities for our faculty; a transformed, more attractive environment on and adjacent to our campus; and the latest demonstration that Purdue and Greater Lafayette are now the hot new tech hub of a growing, diversifying Indiana economy. Even for the place that specializes in them, this constitutes a genuine giant leap."
Based on the company's plans to invest in its Indiana operations, the IEDC committed an investment in SkyWater Technology of up to $29 million in the form of conditional tax credits and $1 million in training grants based on the company's job creation plans. The IEDC also committed an investment of $20 million in redevelopment tax credits based on the company's investment plans; up to $20 million in conditional structured performance payments; up to $500,000 in innovation vouchers; and $1 million in Manufacturing Readiness Grants. These incentives are performance-based, meaning the company is eligible to claim state benefits once the company makes eligible investments in innovation activities and employees are hired and trained. Purdue University, Greater Lafayette Commerce, the city of West Lafayette, the city of Lafayette, Tippecanoe County and Duke Energy offered additional incentives.
"We are excited to see Greater Lafayette win the site selection process for this investment from SkyWater Technology," said Scott Walker, president and CEO of Greater Lafayette Commerce. "It demonstrates the power of collaboration between our county, our cities, Purdue University, the Purdue Research Foundation and the state of Indiana. It also demonstrates our region's strengths in working with industries of tomorrow. We are excited to work with them through the next phases of their process and work with our partners at Purdue University and Ivy Tech to develop the needed semiconductor workforce."