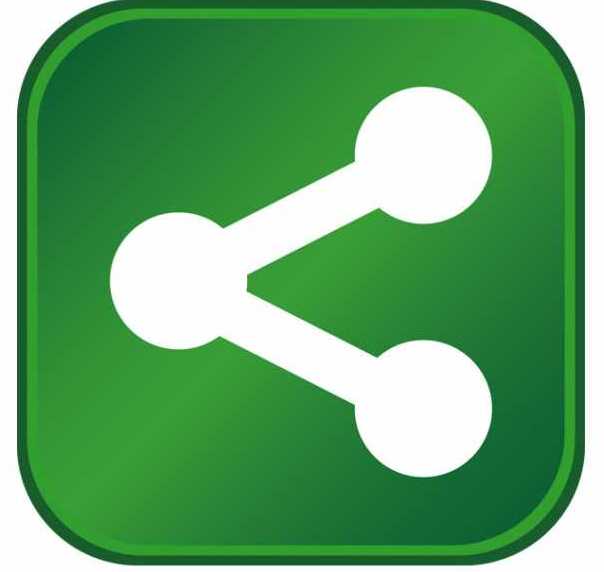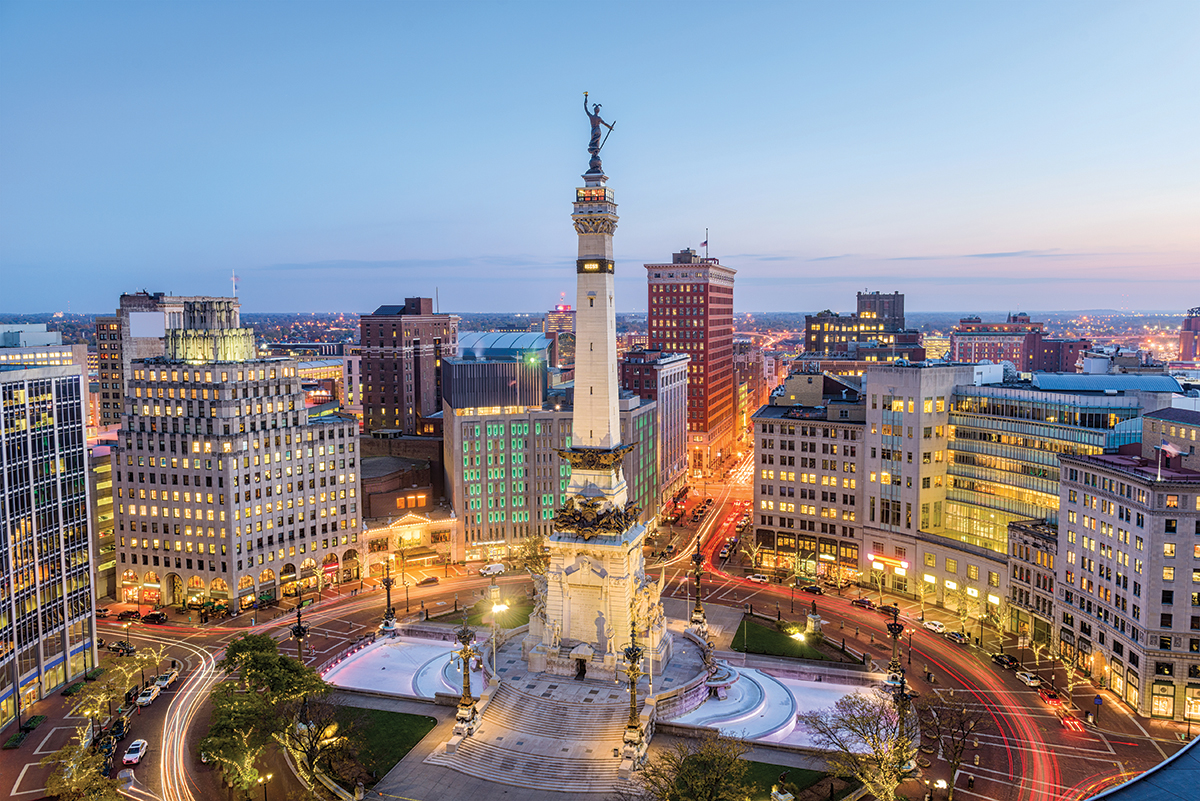 In Indiana, breaking economic development records has become a tradition in recent years, and despite a year of unprecedented challenges and uncertainty, 2020 was no exception. At the end of 2020, the Indiana Economic Development Corporation (IEDC) announced a fourth consecutive, record-breaking year for economic development in the state, with 282 commitments from companies to locate or grow in Indiana. The IEDC met the pandemic challenges head-on under the leadership of Indiana Governor Eric J. Holcomb with growth in key sectors statewide including manufacturing, technology, life sciences and defense. Companies committed to investing $5.6 billion and creating up to 31,300 new Hoosier jobs over the next few years, marking the highest annual record for new job commitments since the IEDC was established in 2005.
"Though 2020 was an incredibly challenging year for Hoosier businesses in many different ways, I'm extremely encouraged and inspired by the continued progress and confidence our business community has to keep pushing forward," said Governor Holcomb. "Achieving another record-breaking year for economic development in 2020 shows us that Indiana is on the right track and that better times are ahead for Hoosiers, with more than 31,000 new career opportunities over the next few years."
Throughout 2020, Indiana continued to attract large company growth, with Elanco Animal Health Inc., the second-largest independent animal health company in the world, announcing plans to construct a new headquarters in downtown Indianapolis, committing to create up to 573 new jobs and retain more than 1,600 across the state. Other innovative companies like Taranis, Milwaukee Tool and NewCold LLC chose to establish their first Indiana operations, along with the creation of hundreds of jobs and millions of dollars in investment over the next several years.
This momentum accelerated well into 2021, and it just keeps building. Indiana won't stop moving forward and establishing new benchmarks to break. State leadership is not simply committed to creating a pro-growth business climate, but to proactively attracting new opportunities and helping existing Indiana businesses continue to grow. This year, the state is already busy spending the first half of the year launching transformational programs and allocating more funding to programs that have proven successful.
Manufacturing
Indiana's manufacturing industry is critical to the state's economy, with the highest concentration of jobs in the U.S. and one in every five Hoosiers employed in the manufacturing industry. At the end of April, a new appropriation fueled Manufacturing Readiness Grants to stimulate private sector investments that will modernize Indiana's manufacturing sector, positioning Hoosier operations – and the industry overall – for future growth and prosperity. The state, which launched the grant program in 2020, has already awarded $6.7 million in matching grants to 87 manufacturers planning to invest more than $46.8 million in their operations. Now, an additional $10 million in matching grants will be available to encourage Indiana manufacturers to make long-term investments in new equipment, machinery, and smart technologies.
In 2020, 145 manufacturers committed to investing more than $3.75 billion to grow operations in Indiana and creating up to 17,792 new Hoosier jobs (up 23 percent from 2019) with average salaries above the state's average wage. These job commitments, which account for 56 percent of the total 31,300 new jobs committed in 2020, represent growth plans across several manufacturing sub-sectors such as automotive and RV, steel, food and beverage, hardwoods, and machinery.
Economists say Indiana is recovering from the pandemic recession better than other states, especially in the manufacturing sector. In April alone, Indiana received commitments from Amazon, Apple, and Toyota, bringing in a total of up to 2,900 jobs and more than $903 million of investment to the state.
"We want to get Hoosiers working each and every day," said Jim Staton, chief business development officer for the IEDC. "We want to help companies create opportunities for Hoosiers to get jobs and careers, and I'm grateful for the strong leadership of Governor Holcomb that has helped Indiana continue to propel forward despite the challenges of last year."
Small Business Assistance
Ensuring the growth of Hoosier small businesses is critical, especially after enduring a stay-at-home order and capacity limits due to COVID-19. In 2020, the IEDC's Indiana Small Business Development Center (Indiana SBDC) supported small business relief and recovery, assisting in 333 new business starts and the creation of 1,459 new jobs. Additionally, the Indiana SBDC registered 418 new clients and helped secure more than $365.6 million in federal government contracts that allowed businesses to grow and create 519 new jobs.
Indiana launched the Small Business Restart Grant program to accelerate economic recovery among Hoosier small businesses. The program, which was first announced in May 2020, provides working capital to Indiana's entrepreneurs and small business owners. The state issued $34.5 million in grants through the first iteration of the program before allocating an additional $60 million made available through federal CARES Act funding. The first round assisted 1,644 small businesses in 85 counties across Indiana. Of these, 190 (or 11.5 percent) were certified minority- and women-owned businesses.
Regional Development
In early May, Governor Holcomb launched the Indiana Regional Economic Acceleration and Development Initiative (READI), a bold, transformational program that will dedicate $500 million to encourage long-term, sustainable investments in regions across the state to make Indiana cities and towns magnets for talent. Through the initiative, the state will partner with Indiana communities to carry out regional development programs that outline compelling, data-driven plans for attracting talent and accelerating economic growth.
Governor Holcomb announced the concept of READI in his 2021 State of the State address, and the Indiana General Assembly funded the program as a part of its new biennial budget. READI is expected to attract at least $2 billion of local public, private and philanthropic match funding that will propel investment in Indiana's quality of place, quality of life and quality of opportunity.
"Indiana is uniquely positioned to make transformational investments in our communities that will catalyze economic and population growth for years to come," said Governor Holcomb. "READI will lead the nation in encouraging regional collaboration, and it will equip Indiana regions with the tools and resources needed to implement strategic investments in quality of place and innovation, creating a once-in-a-generation opportunity to transform our state for residents and for future generations of Hoosiers."
Through this initiative, the state is encouraging neighboring counties, cities, and towns to come together to create a shared vision for their future, mapping out the programs, initiatives, and projects that should be implemented within their region to retain talent today and attract the workforce of tomorrow. To help regions achieve their visions, the state will award up to $50 million per region to support the implementation of strategies focused on creating advancements in quality of place, innovation, entrepreneurship, talent attraction and economic development.
Program guidance makes admirably clear that it will fund not just physical assets, but also nonphysical initiatives such as talent development programs, public-private partnerships, workforce efforts, innovation voucher projects and small business supports.
A recent Brookings Institute report applauded READI, noting, "By applying a strong vision, Indiana has gone big on one of the toughest challenges states face — and raised hopes for the next decade."
Looking Ahead
Proven time and time again: great things are accomplished when Hoosiers work together, even during a pandemic. Building on the momentum of 2020, Indiana is on track for another successful year of economic development and continued investment in Hoosier communities and families. As the nation works to get back on track, Indiana continues to invest in making the Hoosier State the best place to live, work, play and stay. T&ID