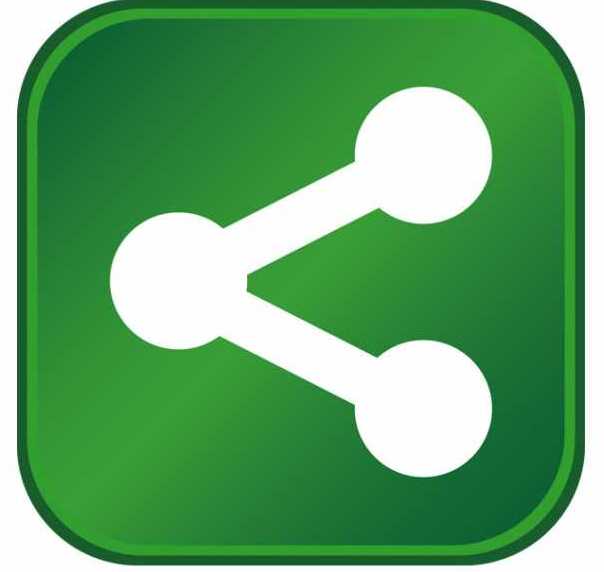 Purdue Research Park's slogan "The idea economy is here."® is an accurate reflection of the park's reputation in Indiana and throughout the nation as a premiere university-based research park. The Association of University Research Parks (AURP) in 2004 recognized the West Lafayette, Ind.-based facility's successes as the national leader in helping new startup companies commercialize their ideas. Indiana's technology leaders also honored the park with the state's top professional service provider award at the annual TechPoint MIRA Awards.
These awards underscore Purdue Research Park's progress in building a strong base for aspiring entrepreneurs. The park is home to one of the largest university-affiliated business incubators in the country and has earned the designation as Indiana's first Certified Technology Park. Over the past few years, it has launched more than 40 technology startups, and today the park is considered to be home to the largest cluster of high-tech companies in Indiana. More than 120 companies, 70 of which are technology-based firms, employ some 2,500 people. These firms include local ventures with roots in Purdue University discoveries as well as some homegrown companies with ties to other Indiana universities and communities.
But Purdue's enterprise also has evolved as a magnet for growing companies that are based in other states. Both the Purdue Research Park and a new satellite incubator — the Purdue Technology Center of Northwest Indiana — are proving to be attractive sites for these businesses to open new offices and launch operations in Indiana.
Beyond tax incentives
The Purdue facilities are luring these new businesses with a variety of amenities and incentives offered by the two research parks. The list includes:
business development and acceleration services that connect new technologies with critical business resources and, conversely, connect established businesses with industry-leading sponsored program research at Purdue;

access to resources such as specialized research equipment and laboratories, high-speed telecommunications networks, office resources and conference areas;

university purchasing services for engineering and scientific supplies;

technical assistance from Purdue experts;

a state-of-the-art fitness center, walking trails and other perks within the park; and

a steady stream of graduates and student interns.
These are just some of the assets that caught the attention of officials from Butler International, a provider of technical outsourcing services for corporate clients. Last year, when the Florida-based firm won a significant design and engineering contract with aircraft giant Sikorsky Aircraft Corp., it chose Purdue Research Park for its new engineering design center. The university's reputation in aerospace and engineering education and research and its pipeline to new, well-prepared interns and graduates also impressed Butler's site selection team.
"We are glad that Sikorsky and its subcontractor Butler International agree: Purdue's strength in engineering, as well as aeronautics and astronautics, will be a major asset to these companies," Purdue President Martin C. Jischke said. "They also will benefit from being in a very dynamic Lafayette/West Lafayette community, close to the cutting-edge, interdisciplinary research going on at Purdue."
The very concept of a knowledge-based economy in Indiana follows a gradual transition from a traditional manufacturing foundation. The state's economy staggered in recent years as its aging industrial base began to fade. Companies with local manufacturing operations — historically heavy in the steel and automotive industries — closed plants in both small towns and larger metro areas. Jobs moved to factories in Mexico and elsewhere.
Out with the old guard
But Indiana's business leaders, government officials and universities have worked to reverse the trend. Together they have started collecting Indiana's existing wealth of life sciences resources — including pharmaceuticals, orthopedics, biosciences and other industries — and pooled them with a critical mass of universities respected for their scientific research and technology expertise. And this year, the state introduced the Indiana Economic Development Corp., a new quasi-governmental unit designed to support these new initiatives.
Within this new atmosphere, entrepreneurs are finding a much friendlier, aggressively supportive setting for new business growth. The energy is easy to see at Purdue Research Park's West Lafayette facility, which could be considered the flagship of Purdue's commercialization efforts. The companies operating there represent a full spectrum of disciplines, from cancer research and drug discovery enterprises to information technology companies, homeland security and aerospace ventures. They range from the smallest startups, staffed bya handful of employees, to established firms with branch locations elsewhere in Indiana and even abroad.
One established Purdue Research Park firm, Bioanalytical Systems Inc. is a publiclytraded drug development company founded 30 years ago by a Purdue chemistry professor. In April, Bioanalytical Systems joined two other Purdue-related life sciences firms in opening offices in Indianapolis, where Purdue serves as the university sponsor for a new Indiana technology hub called INTECH Park. Endocyte Inc., a biotechnology firm developing treatments for cancer and autoimmune diseases, also opened its Indianapolis branch office at the new tech park. Andara Life Sciences Inc., a new company focused on a Purdue-licensed treatment for central nervous system disease and injury, opened its new Indianapolis headquarters there. All three companies believe the Indianapolis location will help them recruit employees and build legislative connections in the capital city.
Branching out
The good news is spreading. Evidence of a growing knowledge-based economy is alive in other Purdue initiatives such as the Purdue Technology Center of Northwest Indiana, located just south of Chicago in the shadows of the region's steel mills. This incubator is sparking an economic revival in a part of Indiana hit hard by the decline of the U.S. steel industry, another fixture of Indiana's old economy. The new 48,000-square-foot center in Merrillville opened its doors in January with an initial group of seven companies focused on budding technologies in homeland security, information technology, pharmaceuticals and energy.
The Merrillville center attracted two local firms that need the same services and resources found in the established West Lafayette research park. These included Spectral Data Inc., a 7-year-old firm that develops portable spectrometers used for analysis of metal alloys.
While the technology center is an obvious fit for Spectral Data and other companies, established firms with headquarters in other states also are looking to Purdue's Indiana facilities as a strategic base for future expansion. Pro-Logic Inc., a 10-year-old firm with headquarters in West Virginia and operations in five states, recently opened a new office at the Purdue Technology Center of Northwest Indiana. The center provides convenient access to Purdue's resources at its Purdue-Calumet operations in nearby Hammond, Ind., as well as the West Lafayette campus, just an hour away. The company develops technologies for the rapidly expanding homeland security sector.
Other companies include ACT-1, which also provides services for homeland security. The Texas-based company opened its Merrillville office to concentrate on a drinking water decontamination research and development project. Sierra Nevada Corp., which also established new operations at the center, is a rapidly growing electronics engineering and manufacturing company serving the defense industry. The Nevada-based firm wanted to build on its track record of technical innovation and services in this specialized market.
"Sierra Nevada has grown at a rate of almost 50 percent per year for the last decade," said David Klingler, Sierra Nevada's vice president of business development. "With our technology interests and the challenges of rapid growth, it's important that we locate where we can tap into a talented pool of university researchers and highly trained graduates."
Rep. Peter Visclosky, the U.S. congressman who represents northwest Indiana, has worked with Purdue to attract these companies. Rep. Visclosky secured federal funding for the center's development, and he has recruited some of these firms from other states.
These inroads are paving new approaches for Indiana's economic development — literally, an "idea economy" — that will help the state overhaul its job market and diversify its economy. Continued progress in nurturing new startup companies while providing a welcoming atmosphere for out-of-state business ventures can help the Hoosier state energize its economy and build on its current successes.
About the Author