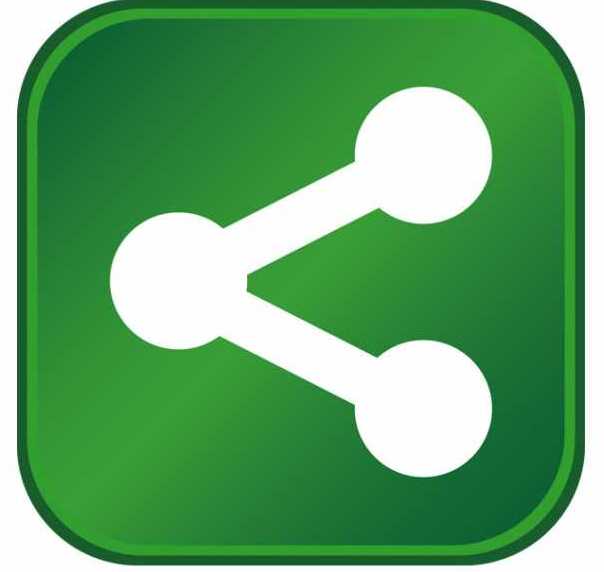 National Leader in Renewable Energy and Bioscience Technology
In probably no other place is a more remarkable economic transformation in motion than in the state of Iowa, where the impact of bioscience innovations is astounding. Major construction projects are proliferating to produce new renewable fuels, industrial commodities, health products and foods – economic growth that is clustering among Iowa's huge base of raw materials, skilled people and transportation systems serving agriculture.
 
The innovations are sprouting from a land where technology paired with agriculture has achieved production efficiencies that are the envy of the world. The state of Iowa leads the nation in the production of corn, soybeans, pork, eggs and other food commodities.
 
The same base of producers, world leading companies and university research centers that built the remarkable agriculture industry is applying the powers of innovation to new value-added products and bio energy technologies.
 
The highway, railroad and river barge infrastructure developed to ship massive commodities is being adapted to transport renewable fuels and other new value-added products to world markets. One example is the storage and shipping terminal being built in the north Iowa community of Manly which will store biofuels and coordinate shipping across multiple transportation modes.
 
Setting the pace in BioFuels

Iowa is the renewable energy capital of the U.S.  The state leads the nation in renewable fuels production, making ethanol from corn and biodiesel fuel from soybeans. The state has 29 ethanol refineries with the capacity to produce nearly two billion gallons annually. In addition, Iowa has 13 biodiesel refineries with a combined annual capacity of nearly 260 million gallons in operation. Many additional renewable fuels projects are under construction or development that will increase this capacity.
 
With Iowa leading in biofuels production, Governor Chet Culver has raised the bar and set the goal of Iowa becoming energy independent from outside sources. Extensive commitments are in place to develop new energy technologies and more efficient production of renewable energy. The largest of these commitments is Governor Culver's $100 million Iowa Power Fund, which will invest in bold ideas and use resources to stimulate research into new technologies.
 
Innovations are definitely on the horizon. Assisted by up to $80 million in development funds from the U.S. Dept. of Energy, Poet Energy is working on the conversion of an existing plant in Emmetsburg to use biomass as well as corn to produce ethanol. "This is an exciting investment in Iowa's renewable energy future, exactly the kind of advancement in the alternative fuels industry that is the focus of our economic development efforts," said Governor Culver. The $200 million biorefinery will produce 125 million gallons per year, one-fourth of which will be from corn fiber and corn cobs.
 
Magnets for investment

A bioprocessing cluster developing near Fort Dodge has two anchor industries establishing the basis of a promising future. Britain's Tate & Lyle is constructing a $260 million wet corn milling plant near where VeraSun is operating a 110 million gallon per year ethanol production center.
Both projects received extensive incentive packages in which the state of Iowa was a participant. These major facilities are the first of many value-adding enterprises expected to locate in the Webster County area to capitalize on the critical mass of resources developing for bioprocessing.
 
Innovative use of fuels is being demonstrated by Hydrogen Engine Center of Algona which has just deployed the first ammonia-fueled engine to pump water for irrigation on a California ranch. Once patents are granted, the Iowa company will move into commercial production of the alternative fueled engines.
 
New growth is coming to the Iowa Bioprocessing Center (IBC) in south central Iowa, which is a giant complex sprawling over 1,600 acres where a collection of international businesses have invested about $2 billion to transform corn into a variety of consumer and industrial products. Cargill's corn milling plant, the hub of the IBC, is being expanded with state incentives to quadruple ethanol capacity as well as other production. Nearby a new $68 million plant is being built with state incentives for Midwest Chlor-Alkali, which will produce liquid caustic soda, hydrochloric acid and sodium hypochlorite.
 
Breakthrough natural products

In Clinton, Archer Daniels Midland Company and Metabolix are developing the first commercial plant to produce new high-performance natural plastics, which are eco-friendly and based on sustainable, renewable resources. With corn starch as a raw material, the plant will use new technology to turn out 50,000 tons of PHA natural plastics each year to replace petroleum-based plastics in a wide range of products.
 
Embria's $12 million headquarters in Ankeny is manufacturing natural health supplements such as Epicor, which builds up the human immune system to lessen the impact of colds, influenza and other ailments. Surprisingly, the all natural product from yeast was discovered in Iowa when the parent company, Diamond V, noticed that employees working in fermentation had fewer sick days and health insurance claims.
 
Construction is underway on a 90,000-square-foot building at the University of Iowa's Oakdale Research Park in Coralville that will house new biotechnology businesses. National Genecular Institute, subsidiary of Dermacia, Inc., expects to use 55,000 square feet of the building for laboratories to advance innovative research in customized medicine. NGI expects to employ 180 persons in scientific fields in the years ahead. The University will use the remainder of the building as an incubator for new biotechnology companies.
 
A pharmaceutical company, Cambrex, has broken ground in Charles City for a new $3.1 million laboratory addition to enhance its leadership in the high-potency, active pharmaceutical ingredients market. Cambrex expects to add 22 jobs during the expansion which was assisted by the Iowa Department of Economic Development.
 
Food ingredients companies are thriving in Iowa as well. Red Star Yeast Company and Bio Springer North America Corporation are proceeding with a joint $75 million expansion in Cedar Rapids to serve the food industry. Red Star Yeast Company will expand to produce more yeast. A new Bio Springer facility will make yeast extracts and similar products.
 
Growing demand for oat-based cereals has prompted Quaker Oats to invest $17 million in the expansion of its Cedar Rapids plant, the largest cereal mill in the world and one of the company's top performing operations.
 
Biosciences and food industries are among Iowa's targeted industries along with advanced manufacturing, information solutions and insurance/financial services. Extensive research into the Iowa economy by the Battelle Institute earlier in the decade resulted in Iowa's focus on these industry segments.
 
Iowa Department of Economic Development – Ready to Help

The state agency that has assisted the growth of all of these companies leading the transformation and many others is the Iowa Department of Economic Development. Project managers at this agency are experienced in site location for a broad range of industries and guide companies through the process of qualifying for financial and tax benefit incentives from multiple sources. Companies beginning the process of site location can find initial help twenty-four hours a day, seven days a week at IDED's Web site, www.iowalifechanging.com. No other place can match Iowa's momentum.
About the Author