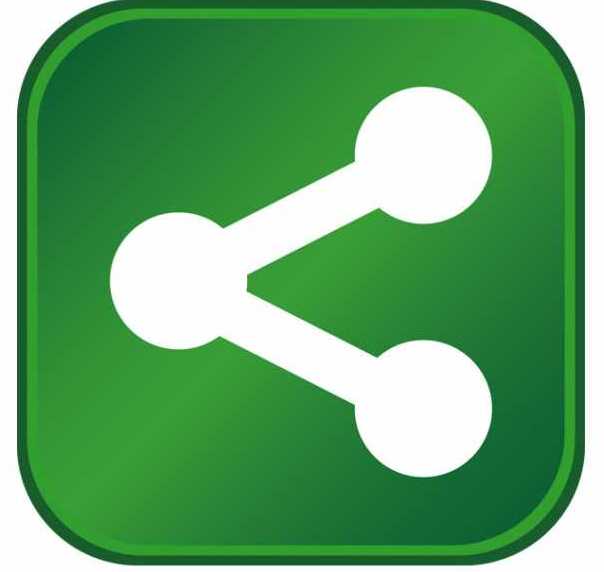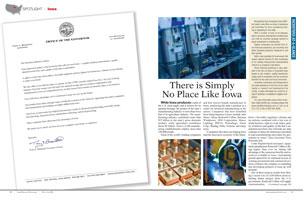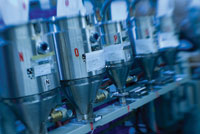 While Iowa produces a tenth of the U.S. food supply and is known for its agrarian heritage, the product of the state's manufacturing industry is more than twice that of its agriculture industry. The manufacturing industry contributes more than $23 billion to the state's gross domestic product, while agriculture contributes about $6 billion. Iowa's 4,100 manufacturing establishments employ more than 198,000 people.
Some of the world's leading companies and best known brands manufacture in Iowa, reinforcing the state's position as a center for advanced manufacturing in the nation. Companies that have benefited from doing business in Iowa include John Deere, Alcoa, Rockwell Collins, Siemens Windpower, HNI Corporation, Musco Lighting, IPSCO, Winnebago, Eaton Corp., Bandag, Pella, Vermeer and many more.
"Companies like these are helping Iowa lead the innovative economy of the future. Iowa's favorable regulatory climate and tax policies combined with a low cost of doing business, right-to-work status, quality workforce and quality of life that's unmatched anywhere else will help our state continue to attract the businesses and talent to lead manufacturing innovation for generations to come," Iowa Governor Terry Branstad said.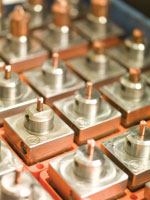 Cedar Rapids-based aerospace equipment manufacturer Rockwell Collins is flying higher than ever by taking full advantage of the numerous benefits and incentives available in Iowa. Anticipating growth spurred by its continued success in winning government and commercial aviation contracts, the company is expanding and developing projects to keep up with demand.
One of these projects results from Boeing's recent win of a $30 billion aerial refueling tanker project from the U.S. government. Rockwell Collins will supply communication, navigation, surveillance, air traffic management aircraft networks and situational awareness capability for Boeing's new tanker. Boeing's contract alone will bring 800 jobs - including 200 at Rockwell Collins' facility in Cedar Rapids - and an estimated $40 million annual economic impact to Iowa. This win for Rockwell Collins is indicative of why it pays for the state to invest in the companies that choose to call Iowa home.
"This project could have enormous impact on job creation in Iowa," said U.S. Congressman David Loebsack of Iowa's second congressional district in a press release announcing the win. "The aerial refueling fleet is the foundation of every mission undertaken by our men and women in uniform and is a critical component of our national security. Iowa workers are among the best in the country, and I am proud of the role that they play in providing our brave troops with the equipment and resources they need to complete their missions safely. I would be proud for the next-generation tankers to be built by highly skilled Iowan innovators."
A core strength of Iowa's attractiveness to the manufacturing sector is the state's low cost of doing business. In 2009 and '10, CNBC highlighted Iowa as having the lowest cost of doing business of all 50 states because of its low tax burden, including individual income and property taxes, and business taxes on companies who are considering locating in Iowa. CNBC's findings took into consideration the cost of wages and state workers' compensation insurance, as well as rental costs for office and industrial space.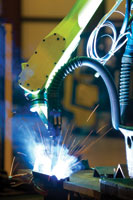 For example, Iowa boasts average industrial electricity costs 24 percent below the U.S. average, lease rates for industrial space 18 percent below average, construction costs for industrial space 14 percent below average and workers' compensation insurance for manufacturers in Iowa is 16 percent lower than the national average.
While development incentives and low cost of doing business are essential to companies locating in Iowa and expanding facilities, the long term success of a company depends heavily on the strength of its workforce. Iowa's workforce reaps the benefits of the Midwest work ethic and a leading education system that starts in elementary school. This combination provides the smart workforce necessary to foster business growth and one of the most productive workforces anywhere in the world.
The state's esteemed higher education institutions, flexible workforce training programs and globally recognized R&D facilities prepare this smart workforce to staff the state's wealth of renowned advanced manufacturing firms. The partnerships forged between the local business and universities in Iowa promise to propel advancements in manufacturing and design into the next century.
One example of results from these symbiotic relationships is the recent partnership between Iowa State University aerospace engineers and the Goodrich Corporation. Together, they are working to develop next-generation fuel nozzle diagnostic systems. The joint project is supported by a $78,305 grant from the Grow Iowa Values Fund, a state economic development program designed to champion development of technologies with commercial potential and to support the growth of companies using those technologies.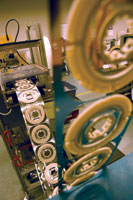 Ames Laboratory, a research and production leader for earth metals used for military defense systems, is also located in Iowa. Products developed there are used around the world daily. They include components for cell phones, computers and other electronics as well as items used for lighting, medical equipment and most electric motors. The success of energy generating wind turbines and the burgeoning U.S. wind energy industry depends on the neodymium batteries developed by Ames to use in wind turbines and so does the manufacture of hybrid and electric automobiles.
Because of its ideal central location, Iowa also has excellent transportation infrastructure that can support a wide array of shipping and transportation needs from advanced manufacturing companies in Iowa to their finished product facilities or directly to market. Two major coast-to-coast, border-to-border interstate arteries (Interstates 35 and 80) travel through Iowa and the state boasts more public road miles than the entire U.S. Interstate System. This vast network of roads, highways and interstates connect to intercontinental and short line railroad systems as well as major barge ports on the Mississippi River to provide efficient and cost effective transportation choices.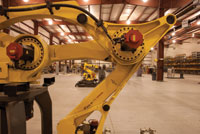 Iowa has nearly 4,000 miles of freight rail track operated by 19 railroad companies - four of which are major, national carriers. Beyond ground transportation, last year, more than 250 million pounds of cargo were transported through Iowa's airports. The state's 65 barge terminals - 57 on the Mississippi River and eight on the Missouri River - provide options for factory to rail to barge shipping and accommodate large, odd sized loads like those associated with the giant wind turbine blades, towers and engine hubs.
Iowa undoubtedly stands out as a national hub for advanced manufacturing and the state's benefits, such as low cost of doing business, concentration of firms, education, quality workforce and transportation infrastructure, will assure that it maintains that position. The state supplies cutting-edge, innovative products to a variety of industries and is building the world's diversified and innovative economy of the future.
About the Author