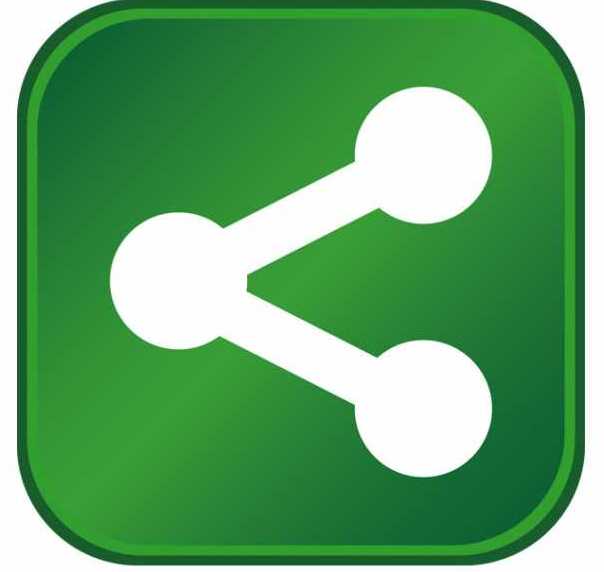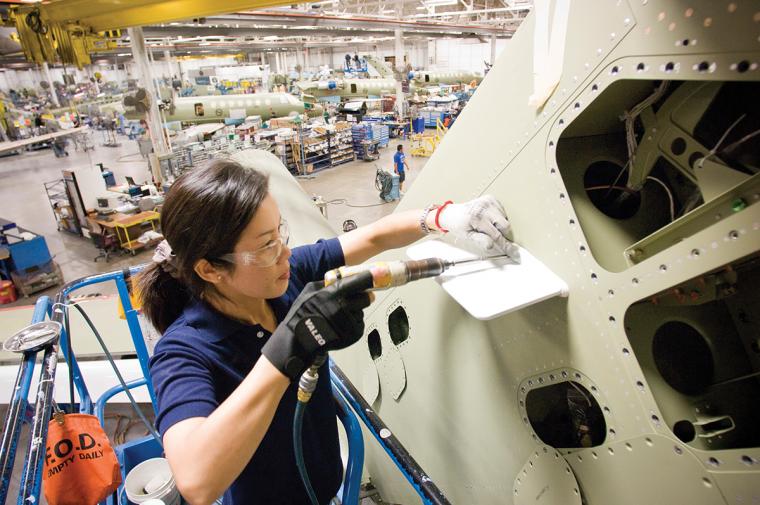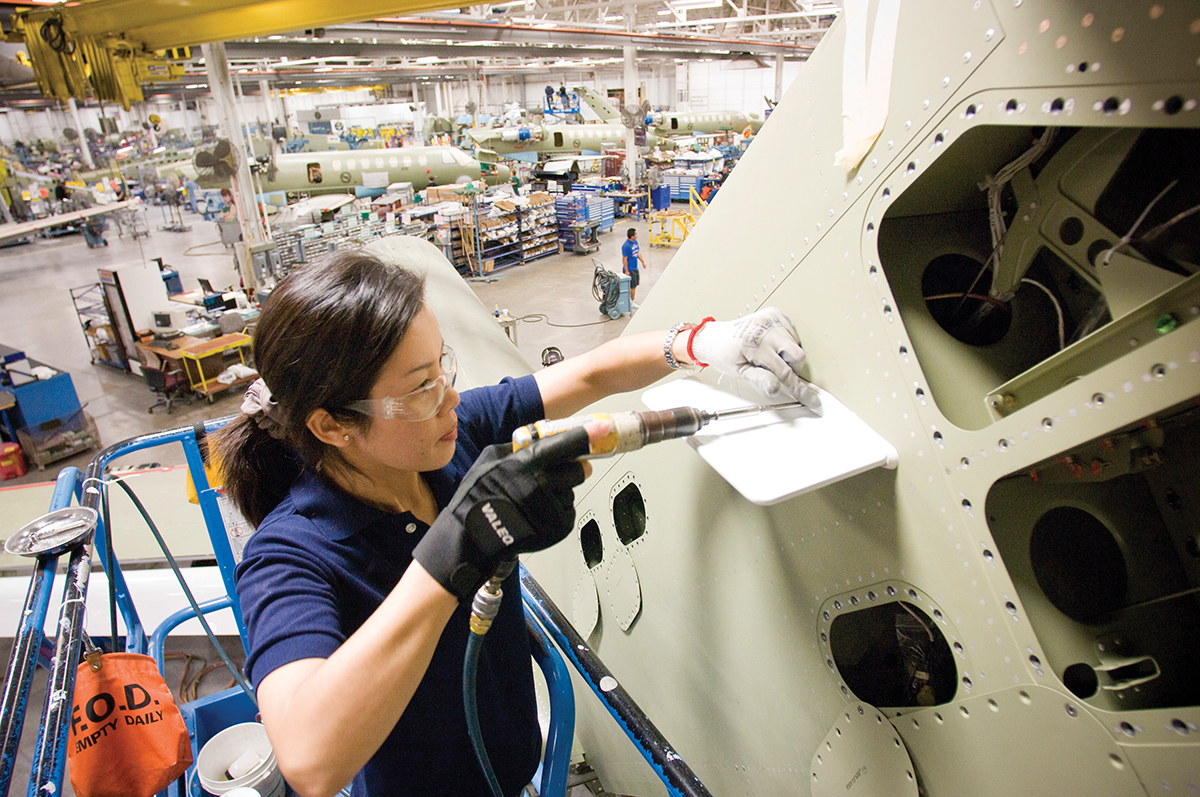 Kansas may be known for its geographically central location in the country, as a leading producer of wheat and beef in the farm belt, and as the state where freedom-loving pioneers would make their stand against slavery, but did you know Kansas can also rightfully claim its spot as the Air Capital of the World?
Home to one of the five great aerospace clusters in the world, Kansas is a leader in aircraft design and manufacturing of general aviation aircraft, as well as major structures for commercial aircraft. Over 67 percent of the world's embedded general aviation fleet was manufactured in Kansas.
The aviation industry has continued to grow in Kansas since the industry's genesis. Clyde Cessna, an early aviation pioneer, moved his family to Kansas and began building airplanes, improving his own flying skills and offering flying lessons. Later, Cessna would become "the world's leader in quantities of aircraft produced" by forming Cessna Aircraft Company, which led the city of Wichita to begin promoting itself as the "Air Capital of the World" around 1927. Today, Cessna supports approximately 5,400 jobs.
Over 90 years later, Wichita is still known as the Air Capital of the World and boasts five major aircraft manufacturers employing thousands of Kansans: Airbus, Bombardier, LearJet, Beechcraft, Cessna and Spirit.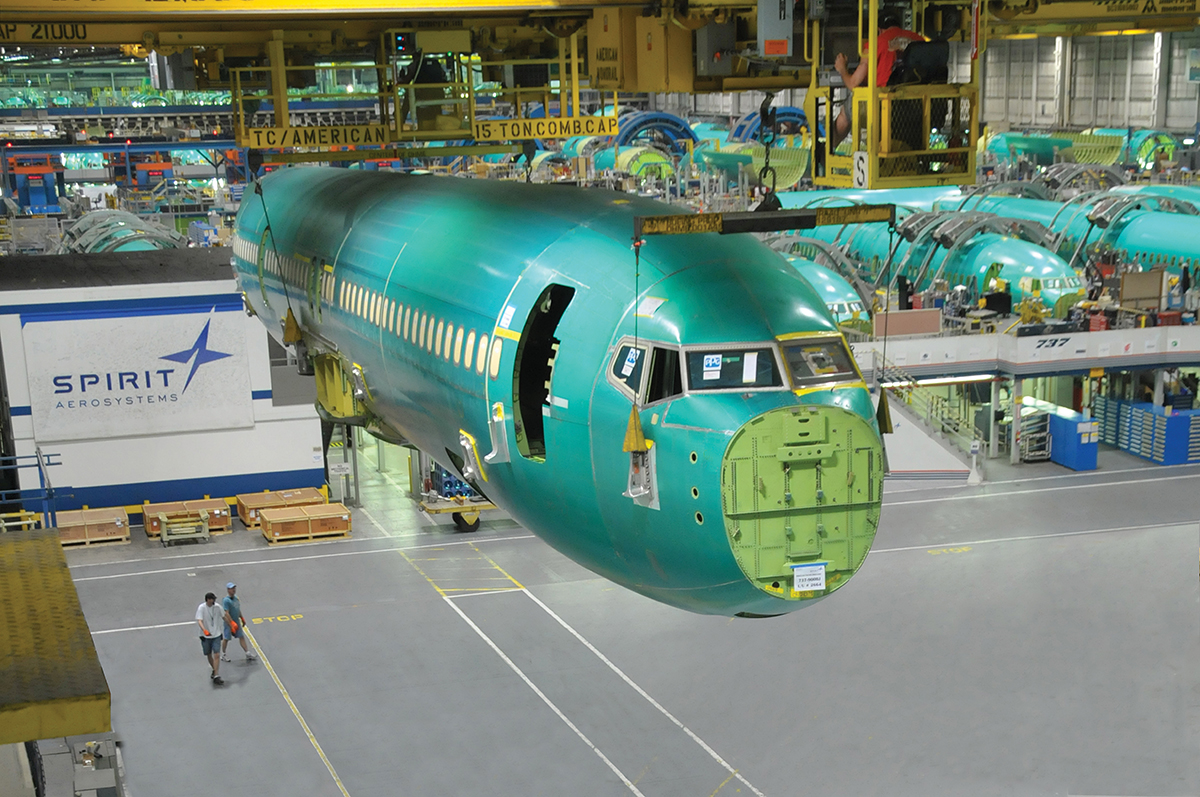 Aviation Industry Facts
• Kansas-based Textron Aviation (Beechcraft and Cessna) and Bombardier-Learjet delivered 43 percent of U.S.-manufactured general aviation aircraft shipped in 2016 (29 percent of global aircraft). In May 2017, Learjet celebrated delivery of the 3,000th Learjet produced in Kansas.
• Spirit AeroSystems, the world's largest independent producer of commercial aerostructures, has completed over 6,000 Boeing Next Generation 737 fuselages at its Wichita production facilities, and made over 500 Dreamliner 787 shipset deliveries. Every Boeing commercial aircraft in production today has structures that were manufactured in Kansas.
• Airbus has its largest engineering center outside of Europe in Wichita and recently opened its new facility on the Wichita State University Innovation Campus.
• Leading avionics suppliers Honeywell and Garmin each have over 1,000 employees at their facilities in the Kansas City metro area.
Overall, 30,000 people are employed in aerospace in Kansas, with highly skilled individuals working at both the major airplane manufacturers and over 300 aviation suppliers and service providers.
A contributing factor to the success of the state's aviation industry is the positive and productive business climate in the Sunflower State, and support for delivering a trained workforce.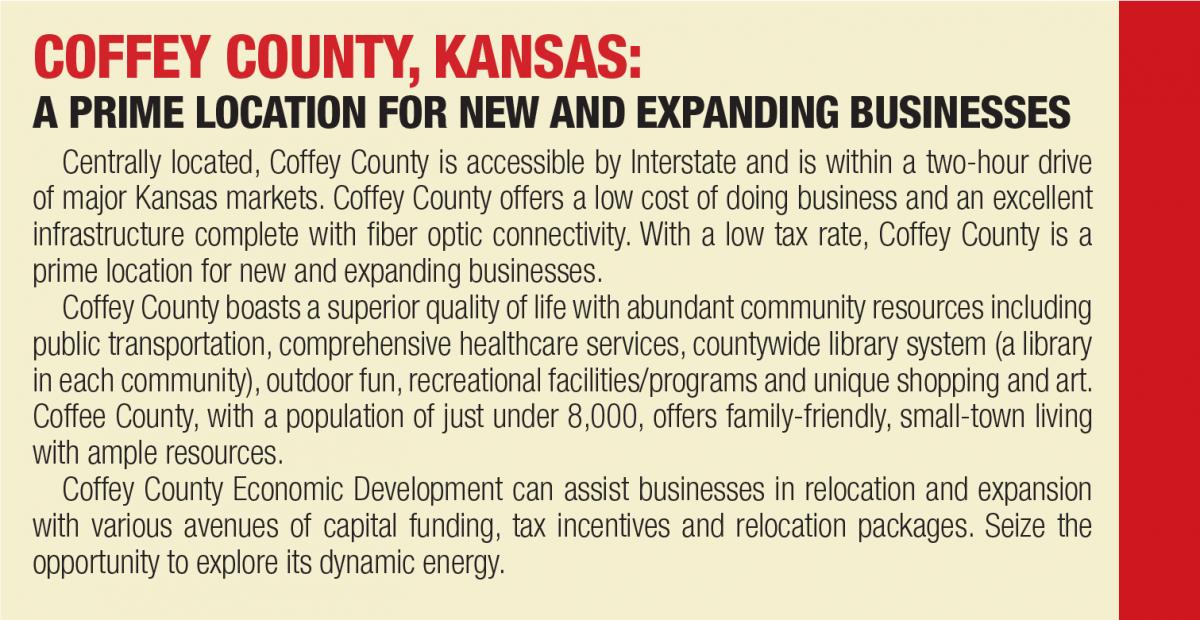 Kansas Business Climate
"Kansas is not only the center of the nation, but the heart of a region favored by many industries for its low cost of living, lower cost for conducting business and excellent workforce," said Interim Secretary of Commerce Bob North. "Flow International, which manufactures pumps and waterjet cutting products for industries such as aviation, recently announced it was moving its manufacturing and operations functions to Kansas chiefly because of the cost of doing business here. They join our growing manufacturing sector in recognition of the much lower cost of doing business in our state."
A Trained and Ready-to-Work Workforce
In addition to Kansas' business-friendly climate, the state boasts a university and technical training system that produces a steady flow of educated and certified workers. There are 58 colleges in Kansas, including 33 public and 25 private. These educational institutions help to funnel skilled and talented professionals into the Kansas workforce.
For the aviation industry specifically, Wichita State University is home to the National Institute for Aviation Research (NIAR), a major research site with extensive facilities, qualified staff and expertise in large aerospace structures and composites. The National Center for Aviation Training (NCAT) is a world-class aviation manufacturing training center on the grounds of the Jabara Airport in northeast Wichita. Further, Kansas State University's Polytechnic Campus offers both associate and bachelor's degrees in aviation maintenance and professional pilot, and an associate degree in avionics, while the University of Kansas offers both undergraduate and graduate programs in aerospace engineering.
Businesses from Kansas' aviation industry and many other sectors also leverage programs available through the Kansas Department of Commerce that give businesses an opportunity to retrain professionals with the specific skills they need, directly from the college or training program. A Career and Technical Education initiative allows high school students to get a head start on their postsecondary education by taking technical classes tuition-free. This program has resulted in a record number of Kansans graduating from high school with industry-recognized credentials. The credentials are usually in occupations that are in high demand, helping students find jobs and businesses fill critical open positions.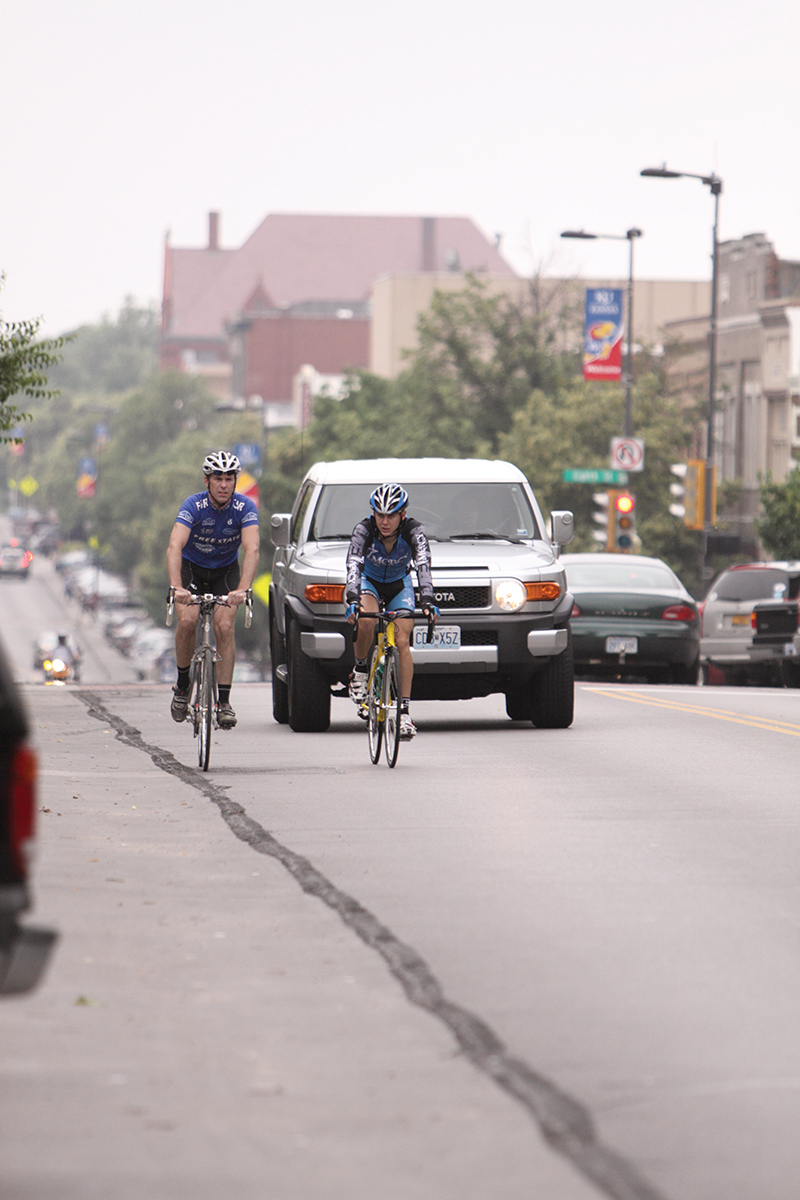 Another workforce initiative that provides businesses in Kansas with talented job candidates is called Workforce Aligned with Industry Demand, or Workforce AID. This effort sets up a partnership between businesses and technical colleges to set up training courses that help Kansas students learn the in-demand skills that employers are seeking from new hires. Through this collaboration, Kansas colleges and employers are ensuring that graduates and future employees are well-prepared for their future professions and can support local industry needs. These programs are also beneficial to the student because students meet with employers and interview with the participating businesses upon completion. This program is unique in that it assists the students, colleges and businesses in getting what they each need to succeed.
Through educational opportunities and top-notch experience in Kansas companies, businesses in Kansas have access to a highly skilled and talented workforce. Kansans have always been known for their work ethic and dedication, and this tradition continues today.
In Kansas, the Sky isn't the Limit
In addition to an incredible workforce and immense educational opportunities, Kansans also enjoy a superb quality of life. The state's clean and thriving cities are home to diverse cultures and offer a wide range of activities. There is always a way to enjoy life in Kansas – from recreational opportunities and sports teams, including both university and professional, to music and performances at nationally renowned venues.
Of course, the state is well-known for its friendly small towns and wide-open spaces. The endless sky and beautiful, untouched wilderness can be enjoyed at any of Kansas' 55 state parks, 36 State Wildlife Areas, three National Wildlife Refuges and Prairie National Park.
A key part of choosing a business location can be defined simply as community. Kansas communities are known for their heartland values: hard-working, fun-loving and honest. And there are so many ways to connect with the community in Kansas, including impressive entertainment, arts, sports and great schools.
The state's incredible infrastructure, top-ranked educational opportunities and talented workforce make Kansas a nationally and world-renowned place to start and grow a business. As a top-ranked pro-business state, Kansas will continue to assist businesses in building success in a thriving business environment. T&ID
About the Author