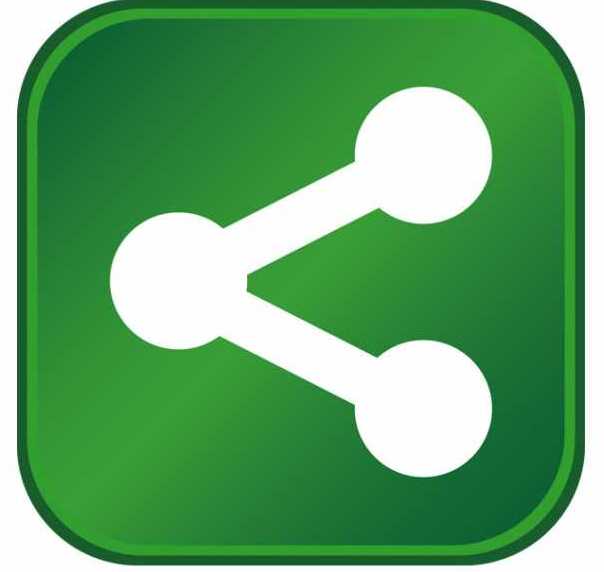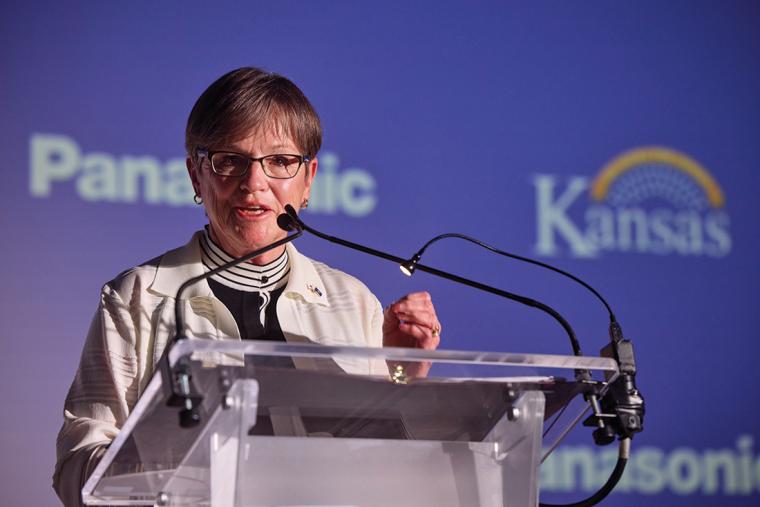 In less than four years,  Kansas has transformed itself from a middle-of-the-pack state with tepid growth to a national powerhouse in economic development.    
The state's recent and unprecedented success speaks for itself. Kansas recently won its first Governor's Cup for the most economic development investment per capita of any state in the nation. Kansas also received coveted Gold Shovels in 2020 and 2021 for excellence in attracting high-value investment projects creating a significant number of new jobs in their communities, among other national honors.
Governor Laura Kelly and Lieutenant Governor and Commerce Secretary David Toland aren't slowing down in their work to make Kansas even more of an economic development force. Earlier this year, the governor signed bipartisan legislation creating incentives that help Kansas compete for companies investing $1 billion or more in expansion or relocation, with at least five suppliers in the state.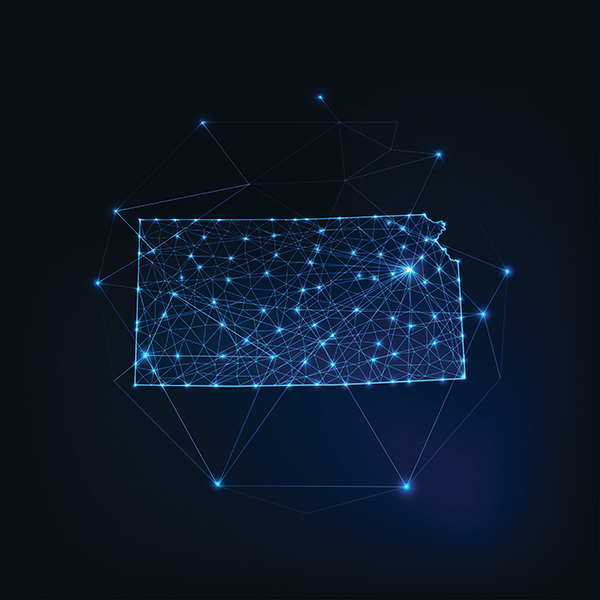 Soon after, Kansas landed the largest private sector investment in state history as Panasonic Energy announced Kansas would be home to one of the largest electric vehicle (EV) battery manufacturing facilities of its kind nationwide. The Panasonic project will bring a record 8,000 total jobs to the state – 4,000 with Panasonic and 4,000 indirect jobs with suppliers and others. There will be an additional 16,500 construction workers hired during this phase.
This win for Kansas creates a new industry in the state – EV battery production – much like how the aviation industry was established a century ago in Wichita. Kansas sees an immense opportunity for additional growth in the EV battery manufacturing industry.
In Kansas, companies such as Panasonic are attracted to the business-friendly climate, skilled workforce, innovation, strong infrastructure and strategic central location — strengths that have helped Kansas achieve one record-breaking year after another in economic development.
Private-sector business investment soared from $1.3 billion in 2019 to $2.5 billion in 2020, and up to $3.8 billion in 2021. For 2022, the number already has surpassed $6 billion with four months to go. The meteoric rise has continued with total planned business investment since Governor Kelly took office surpassing $13 billion, and the creation and retention of nearly 50,000 jobs in the state — and counting.
Manufacturing success continues to bloom in Kansas, where the most advanced techniques, innovative materials and support from in-state centers of national prominence create the ideal setting for products ranging from fuselages to food, computer electronics, vaccines and much more.
Aviation
More than 110 years since the first plane was built in Kansas, the state remains a vibrant hub for aviation manufacturing, delivering approximately one-third of all general aviation planes built in the United States. Kansas manufacturers leverage low operating costs, a highly skilled workforce and world-class research institutions to design and build some of the most iconic planes in the world. Wichita, the largest city in Kansas, is recognized globally as the Air Capital of the World.
Kansas has the third largest concentration of aviation workers in the U.S. With more than $7 billion in contribution to the Kansas Gross Domestic Product (GDP) and $2.3 billion in annual aerospace exports, our aviation corridor is soaring with opportunity and success.
Advanced Manufacturing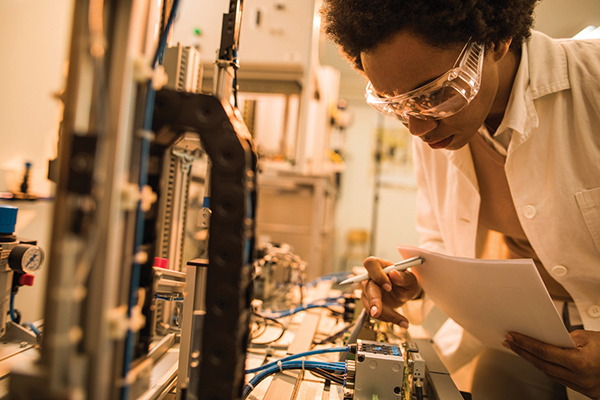 The pursuit of innovative ideas helps businesses improve processes, bring new products to market, increase efficiency and maximize profitability. The innovative impact of what the Kansas workforce, higher education system, and public and private partner resources offer can help businesses reach new heights. Effective business incentives, competitive utility rates, a high standard of living and an excellent business environment combine to power a formula for success for current and future Kansas businesses.
In Kansas:
• Manufacturing makes up 16.3 percent of the Kansas GDP.
• Manufactured goods exported to other countries totaled $9.4 billion in 2019.
• 81 percent of yearly exports are manufactured goods.
• Manufacturing across all industry sectors employs more than 165,000 people, which is more than 11.2 percent of total employment in Kansas.
Kansas also is home to agricultural equipment manufacturing and sales companies in a broad range of sizes and specializations. Other well-represented manufacturing industries in Kansas include chemical, plastics and rubbers, fabricated metals, printing and more.
Advanced Technology and Innovation
Kansas has been aggressive in its work to attract high-tech jobs, with recent project announcements for ventures ranging from advanced cybersecurity to transportation manufacturing. The pro-business climate is driving the technological innovation needed to achieve a more prosperous and sustainable future.
While successful, high-tech opportunities have long been a mainstay in Kansas, the increasing concentration on clusters makes this state the prime destination for industry, defense, education, science, technology, engineering and innovation.
The new Office of Innovation is fueling new efforts to recruit the kind of cutting-edge businesses that have positioned Kansas as the innovation hub of the Midwest. The Office of Innovation features the Kansas Innovation and Technology Enterprise (KITE), which helps coordinate resources for companies with advanced, innovative technology to expand and create new revenue and jobs in the state. The new KITE Proof of Concept directly invests capital into for-profit startup companies and university faculty-led efforts to help advance technology through support of innovative, high-growth entrepreneurs.
Biotech
Kansas' investment in the life sciences continues to attract biotech companies from around the globe. For example, Scorpion Biological Services recently announced plans for a new biomanufacturing facility in Manhattan, Kansas that will produce vaccines needed to address potential threats to public health — proving once again that Kansas has what it takes to attract highly innovative, highly technical, and highly critical businesses.
Officials consider Manhattan the "Silicon Valley of Biodefense," with assets that provide the perfect ecosystem for companies such as Scorpion to thrive. Manhattan is at the heart of the country's response to tomorrow's pandemics and global threats due to an infrastructure that fosters creative thinking and innovation — and provides comprehensive support for world-class research, commercialization, business start-ups and business expansions.
The ongoing quest for new technologies that improve the health and well-being of people and animals involves national security investments such as the National Bio and Agro-Defense Facility and nearby Fort Riley, as well as world-class public research universities and an innovative private-sector partner in BioKansas.
The Animal Health Corridor anchored in Kansas is the single largest concentration of animal health interests in the world. The corridor is home to more than 300 companies conducting research and producing veterinary pharmaceuticals, specialized food for livestock and pets, and much more.
Also notable:
• More than 16,000 Kansans are employed in the biosciences
• Kansas is home to brand names and successful startups alike with companies such as Merck Animal Health, Hill's, TriRx and Ronawk
• 61 percent of the total pet food sold in the United States is manufactured by pet food manufacturers located within the Animal Health Corridor
Supply Chain and Logistics
Kansas' central location and talented workforce create a prime position to attract companies looking to shore up their supply chains. Located in the heart of the nation, Kansas offers excellent highway, rail and air transportation and shipping advantages to move inventory. The ongoing focus on building and maintaining an outstanding multimodal infrastructure – including the Logistics Park Kansas City Intermodal Facility – has made it easier and less expensive to ship from Kansas, where:
• 85 percent of the United States can be reached in two days or less.
• Kansas' comprehensive rail network comprises approximately 4,257 miles (6,851 km) of total track, the sixth largest network in the nation.
Across the board, Kansas clearly is committed to doing more. Doing it better. And doing it smarter.
To learn more about Kansas' unparalleled surge in becoming the ideal place to do business, please visit KansasCommerce.gov. Officials are proud of these recent, awe-inspiring results, and invite companies to become part of this new and exciting era of economic development success in the Sunflower state.  T&ID