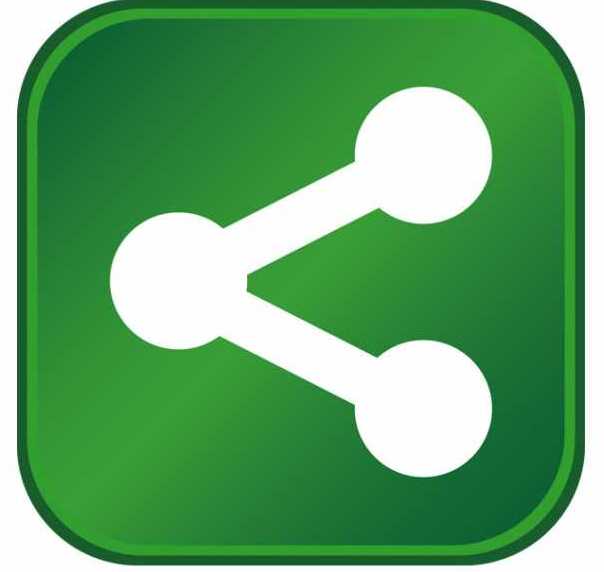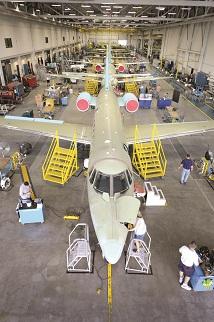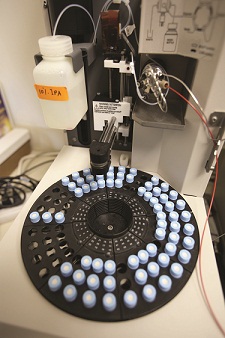 Strong economic policies, backed by equally strong leadership and initiative, drive the spiraling growth of biosciences industries in Kansas.
Major players in the bioscience world have been drawn to the state's business-friendly environment, where competitive incentives, an educated workforce and innovative leadership thrive. Companies like Teva Pharmaceutical Industries, which relocated its headquarters to Overland Park, Kanas, and Ceva Santé Animale, a global leader in the animal health industry, see the benefits of doing business in Kansas.
"When important players in the biosciences industry invest in Kansas, we know we've put together the incentives and resources they need to be successful," said Kansas Governor Sam Brownback. "Numerous components blend together to make the state attractive to bioscience companies, and Kansas leaders work diligently to make sure we are creative and competitive in attracting business."
Kansas identified biosciences as a target industry with the passage of the Kansas Economic Growth Act in 2004. With more than 16,000 people employed in the industry in the state, it made sense to create a strategy to build on established and emerging strengths.
State leaders put dollars and focus into creating a climate to appeal to bioscience companies. From financial assistance for attracting and retaining bioscience companies to 100 percent personal property tax exemption on commercial machinery and equipment (which is new to Kansas), programs and incentives steered the state in the right direction.
Through the work of the Kansas Department of Commerce, the state's primary economic development agency, and the Kansas Bioscience Authority (KBA), an organization specifically tasked with growing the state's bioscience industries, the list of successes is inspiring and long.
Along with Teva Pharmaceutical Industries, which made a $71 million capital investment, a few of the companies include:
• OncImmune, an England-based biotech company specializing in early breast cancer detection, $30 million investment
• Alixa RX LLC, a pharmacy hub servicing Golden Living Senior Centers, $2.9 million investment
• Coventry Health Care Inc., a managed healthcare organization, investing over $16 million
• Argenta, an international bioscience clinical research company, $788,000 investment
• MGP Ingredients, Inc., a manufacturer of specialty proteins and starches, $30 million capital investment
• Kansas Dairy Ingredients, a milk manufacturing facility, $20 million investment.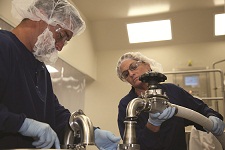 Department of Commerce project managers work one-on-one with companies interested in expanding or creating a bioscience business in the state. As a one-stop shop, they coordinate efforts so company leaders don't have to make numerous calls to get an answer about everything from workforce training assistance to finding a building site.
Many bioscience sectors are represented in the state. The Animal Health Corridor, which stretches from Manhattan, Kansas, to Columbia, Missouri, has the world's largest concentration of animal health interests and accounts for nearly 32 percent of the total sales in the $19 billion global animal health market. Clinical research is another major emphasis. Kansas is part of a bi-state region that ranks in the top five nationally for its concentration of clinical research firms.
Programs designed to help bioscience companies expand and build are keys to success. A $580 million investment in the Kansas Bioscience Authority consistently generates important successes – in 2011 alone, KBA's outcomes included $92.6 million in annualized wages, $18.2 million on external research, $65.9 million on capital expenditures and $30.6 million on equity investments. KBA funds research, development and commercialization in biosciences, helping companies succeed.
Critical to grabbing the interest of companies in such a competitive market is offering comprehensive, far-reaching resources for business leaders. The KBA will find help to:
• Attract and retain industry professionals
• Offer matching funds to leverage research dollars from other sources
• Provide funding to bioscience companies for proof-of-concept research and development activities at Kansas research institutions and companies
• Provide funding for the expansion and attraction of bioscience companies with strong growth potential.
KansasBio, a not-for-profit organization serving as the voice of the biosciences in Kansas, enhances the business and research climate, and works with state leaders to attract and retain bioscience talent, companies and funding.
The state's focus on biosciences is working. The federal government recently chose Kansas as the location for the National Bio and Agro-Defense Facility, a new $650 million research facility to protect the American food supply.
While the programs targeted to help biosciences businesses are critical, the state offers general business advantages that are just as important.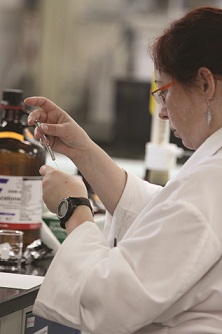 Transportation advantages: By highway, rail or air, Kansas's strategic central location and outstanding infrastructure make it easier and cheaper to ship to and from Kansas. The excellent transportation network with access to interstate rail, trucking and air corridors puts businesses within next-day freight service of 70 percent of the U.S. The state ranks sixth for quality and access to transportation in all modes for getting products to market and for transporting individuals.
Kansas City International Airport (KCI) and the Wichita Mid-Continent Airport are the largest airports serving the state, providing businesses with immediate access to major markets nationwide. KCI serves as the primary commercial airport for a four-state area for both passenger and air cargo service. These two airports contain state-of-the-art cargo-handling facilities, main-deck loaders capable of handling the world's largest freighter aircraft and access to an extensive highway system to provide businesses with quick access to goods and markets.
Kansas in the middle of the U.S., but the state is only about 50 miles from the Port of Catoosa, an inland seaport located near Tulsa, Oklahoma. It offers a year-round, economical alternative to other means of travel and is especially advantageous to businesses manufacturing large goods.
Foreign trade zones in Kansas provide a duty-free and quota-free entry point for foreign goods into specific areas under customs supervision for an unlimited time. Kansas has three such zones, located in Kansas City, Topeka and Wichita.
Skilled and educated labor is one of the most important resources businesses find in the Sunflower State. A highly motivated and well-educated workforce brings Midwest work ethics and the strength of Kansas' educational system to the job. Kansas ranks in the top third nationally for percent of adults with a college degree and average ACT score.
The power of a positive business climate can't be underestimated. Kansas lawmakers continue to find ways to reduce the cost of living and doing business in the state. Living costs are 6.3 percent below the national average, making it one of the most affordable states in the nation. Kansas housing is affordable, too, with the median value of owner-occupied housing more than 12.2 percent below the national average. In addition, Kansas ranks 15th overall for business competitiveness based on 10 key economic factors, including workforce, education and transportation.
 
About the Author