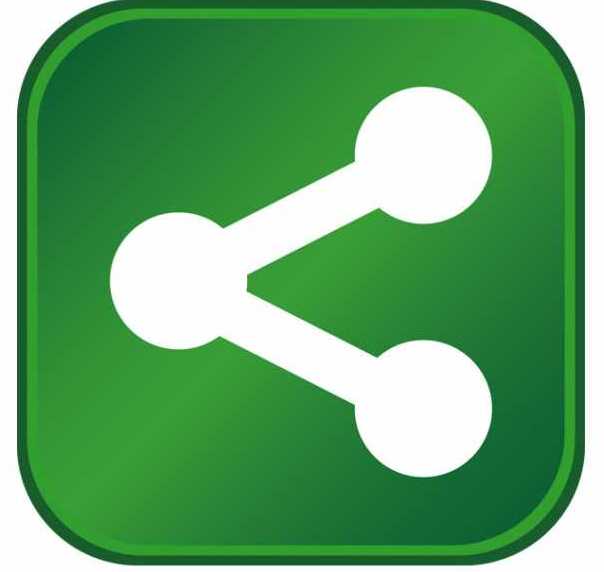 By highway, rail, or air, Kansas offers excellent transportation and logistical advantages. Because Kansas is central and because the state has focused on building and maintaining an outstanding infrastructure, it's easier and cheaper to ship in and out of Kansas.
Numerous production facilities, warehouses, and distribution centers have found that shipping raw materials and finished goods is more profitable when you're based in the nation's heartland. The most recent is the 1.3 million-square-foot Target Distribution Center in Topeka.
Logistics Today magazine just rated Kansas City number seven in its annual survey of "The 50 Most Logistics-Friendly Cities in America." The British Institute of Transport Management, informing companies in Europe, recently voted Kansas "Best U.S. Economic Development Region". The award cites Kansas as the best place in the U.S. to establish distribution facilities.
Kansas is in the midst of a ten-year, $12.6 billion Comprehensive Transportation Program (CTP) to improve its transportation infrastructure, including new highways and upgrade/enhancement of existing highways, rural airports, railroad crossings, and public transit.
With passage of the North American Free Trade Agreement, America's heartland began a new eraas an international trade crossroads. The 1,500 miles of I-35 and I-29 create the only central highway linking the three countries of North America. This corridor moves a significant portion of U.S. trade with Mexico and Canada. Kansas stands ideally placed at the center of this corridor.
The Road Information Program (TRIP) recently ranked Kansas roads as the seventh best nationwide.
The nation's leading trucking lines have facilities in Kansas City; the junction of I-35 and I-70 places it literally at the crossroads of America. Trucks leaving Kansas can quickly reach international ports on either coast or the NAFTA trade partners to the north and south.
Currently, 6,213 private carriers, 2,434 intrastate common carriers, 65 intrastate contract carriers, 1,616 Kansas-based carriers, and 2,867 interstate-exempt carriers operate here. Thanks to our proximity to major markets, transit times and shipping rates can compete with any in the country.
Kansas ranks in the top ten in the U.S. in railroad mileage with 4,917 miles of track, 2.23 percent of all US railroad miles. Some 330 million tons of freight were moved by Class I carriers in 2002. Six rail-barge grain transfer facilities operate in Kansas. The Kansas City area, a convenient first stop en route to all major market regions, is the nation's second leading rail center.
Kansas City International Airport (KCI) and Mid-Continent Airport in Wichita are the state's largest airports. KCI provides the primary commercial passenger and air cargo service for a four-state area, and with its drive-to-gate terminal design has been called "the world's most people-friendly airport."
Both airports offer state-of-the-art cargo handling facilities, main deck loaders capable of handling the largest freighter aircraft, and extensive highway systems just minutes away for quick access to goods and markets.
Air commuter services also operate around the state. Eighty-three community airports have runways 4,000 feet or longer; half have Instrument Landing System capability. Almost all major air cargo carriers serve Kansas, and most commercial airlines also offer small package delivery service.
Kansas' role in aviation is legendary. Sixty-four percent of general aviation aircraft produced in the U.S come from Kansas. Cessna Aircraft is headquartered in Wichita; Raytheon Aircraft, Bombardier Learjet and Boeing Aircraft have research, assembly, and/or manufacturing complexes there.
Major river ports operate at Atchison, Leavenworth, and Kansas City, using 122 miles of the Missouri River on the northeast corner of the state. Foodstuffs, fertilizer, and machinery comprise most shipments; the shipping season averages eight to nine months.
Kansas' three foreign trade zones, in Kansas City, Topeka, and Wichita, provide duty- and quota-free entry points for foreign goods. Kansas City has more than 30 acres at four locations city-wide; the Topeka zone has nearly 3,400 acres at three locations. The Wichita zone has 280 acres, with 800,000 square feet of covered warehouse/assembly space and building sites for new manufacturing.
KEGA: Legislative support is evident
Kansas has once again shown its pioneering spirit in responding to the demands and opportunities in the bioscience industry. Determined to be a national competitor in this arena, the Kansas legislature overwhelmingly passed the Kansas Economic Growth Act (KEGA) this past legislative session. KEGA has as one of its critical components the statewide "Bioscience Initiative," which provides tools to establish a successful bioscience industry within the state.
KEGA's Bioscience Initiative provides a tangible process for promotion and support of this industry. A funding mechanism in KEGA, tied to growth in the Kansas bioscience industry, is expected to generate $500 million to $600 million over the next 10 to 15 years. These funds may be utilized to develop the bioscience research- to-development continuum, recruit world-class scholars, fund the development of the necessary lab space and equipment to conduct superior research in the biosciences, drive the commercialization of bioscience discoveries, and support the growth of the bioscience industry base.
In order to receive the best guidance possible in the use of such funds, KEGA created the Kansas Bioscience Authority (The BioAuthority)-a completely independent body comprised of prominent leaders in the areas of technology, science and economic development from Kansas, and the across the nation. Certainly, the Kansas BioAuthority will be a strong force for bioscience companies looking to locate and do business in Kansas.
The BioAuthority will administer the following research, commercialization and workforce development programs:
Bioscience Development Financing Program- provides incentives to bioscience companies to expand and locate companies in Kansas by creating Bioscience Development Districts.

Angel Investor Tax Credit Program –allows an accredited investor a 50% tax credit for investment in a qualified Kansas business.

Kansas Bioscience Research and Development Voucher Program-encourages collaboration between industry and academia by providing funding to Kansas companies to engage in joint bioscience research projects in partnership with Kansas universities and colleges.

Bioscience Research Facilities Program- funds the construction and ongoing maintenance of bioscience research facilities at, and in association with, Kansas universities. The program goal is adding enough state-of-the-art bioscience research space to support the addition of the eminent and rising star scholars over 10 years. The Kansas Development Finance Authority is authorized to issue bonds on behalf of the BioAuthority to fund bioscience facilities.
What does KEGA mean for you and your company? Through the aforementioned programs and incentives, Kansas provides significant funding tools and collaboration incentives that create a highly attractive environment for bioscience companies doing business in the state.
Kansas Technology Enterprise Corporation (KTEC): A Key Ally in the Biosciences
Kansas has the infrastructure in place to support the development and commercialization of new technologies. Legislation passed in 1987 created the Kansas Technology Enterprise Corporation (KTEC) in order to promote technology-based economic development through research, business assistance and investments. As the bioscience industry is becoming one of the centers of technology-based economic development in Kansas, KTEC was the natural entity charged with leading the Bioscience Initiative.
KTEC takes seriously this leadership role in the Bioscience Initiative. Working diligently with legislators and the administration, KTEC played a key role in seeing KEGA become a reality for Kansas. Once KEGA was in place, KTEC has worked tirelessly to promote the biosciences, such as founding Kansas Bio (industry trade and educational association), working closely with the BioAuthority in its initial organizational stage, and sponsoring the statewide Bioscience and Innovation Summits, which brought together business, industry, academic and civic leaders to ensure Kansas' ability to become a serious competitor in the bioscience industry.
In addition to these important bioscience- specific functions, KTEC serves the technology sector through the following programs:
KTEC's Centers of Excellence: (Such as the Higuchi Bioscience Center) located at the state's universities, conduct basic and applied industry-led research that is the foundation for new products and technologies.

KTEC's incubators: unique public-private partnerships designed to turn intellectual property and science into businesses and products to sell in the marketplace.

KTEC Investment Funds: equity investment in early-stage technology companies, helping the companies acquire the business assistance and capital they need in the critical early stages.
Tracy Taylor, President and CEO of KTEC stated, "It is apparent through KEGA, as well as the programs provided by KTEC, that Kansas is focused on attracting and retaining quality bioscience companies. We have the incentive and infrastructure in place to attract these companies and ensure that they remain in Kansas."
Additional Kansas Assets for the Bioscience Industry:
Close proximity to The Stowers Institute for Medical Research, Kansas City. Stowers is a strong attractor for world-class scholars (enjoying an 80% success rate in recruitment). Stowers enjoys a financial base that will allow them to build a new phase of their institute every ten years.
The University of Kansas – The number two pharmacy school in the country, as well as a quality medical school.

Kansas State University-Top-ranked veterinary school and national prominence in the area of plant research.

Statewide Bioscience Niches: Kansas boasts a number of niches, such as biomedical research, drug development and manufacturing, animal health, plant biotechnology, biomaterials, biological materials, medical supplies and equipment, and homeland security.

Kansas Bioscience Association (Kansas Bio): As the state's trade association, represents the industry and academic institutions associated with bioscience research, development and commercialization.

Johnson County Community College: JCCC has developed a two-year workforce development program in the biosciences that leads into a four-year program at KU Medical Center.

The Kansas City metropolitan area commitment to biosciences: This commitment has brought national attention, and enhanced recruitment ability, to Kansas.
Kansas has shown an unwavering commitment to building a powerful bioscience industry, through passage of KEGA, creation of the Kansas BioAuthority, dedication of entities such as KTEC and the universities within the state, and many more organizations ready, willing and able to assist. The bioscience industry will not only benefit Kansans by providing high paying jobs, but will do so while providing those companies a cooperative, collaborative state within which to innovate and bring their products to market.
***For more information on the Statewide Bioscience Initiative and the programs in this article, visit www.ktec.com.  

 
About the Author