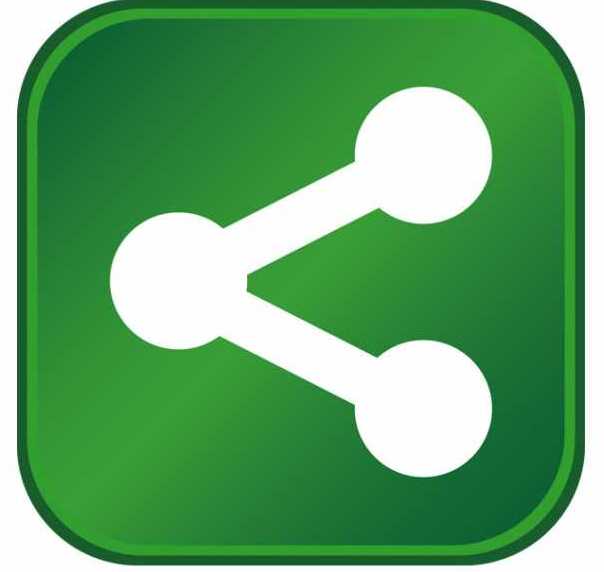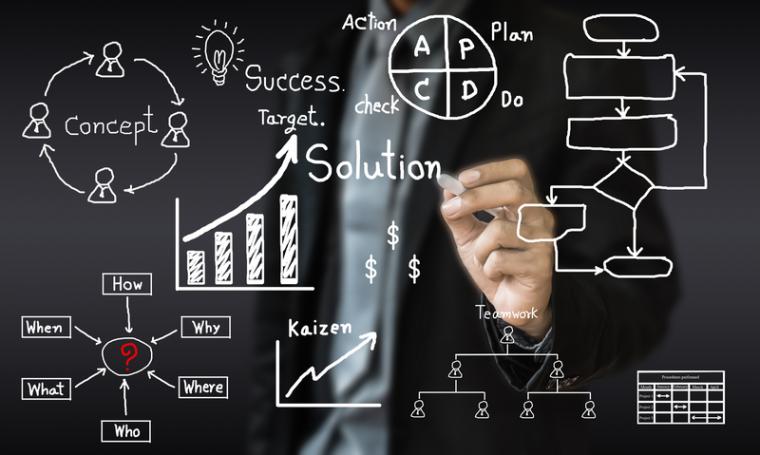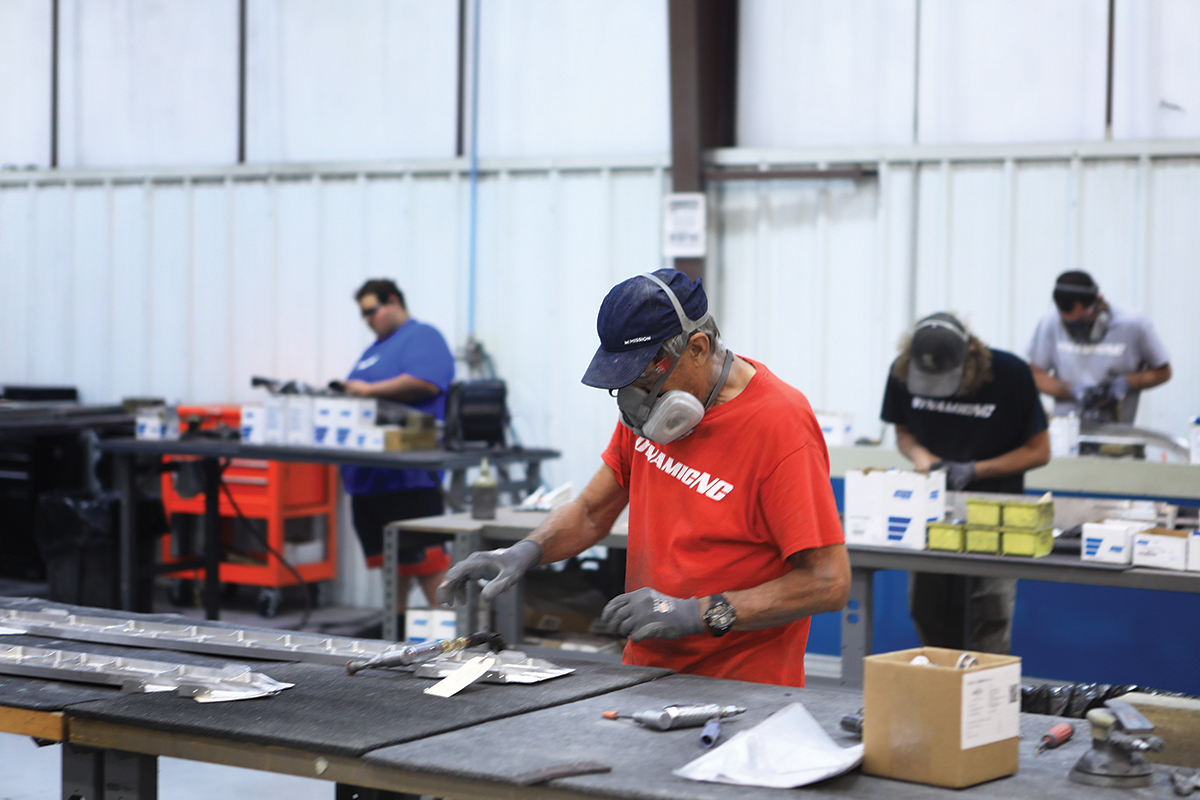 When the COVID-19 pandemic hit, the Kansas Department of Commerce knew business as usual wouldn't work. The agency immediately shifted into high gear in promoting Kansas' unparalleled strengths and making significant business announcements good for our state and its people.    
The result of this dramatic push forward was a record-setting year for capital investment in 2020. More than $2.5 billion was invested by businesses during the pandemic – the highest amount in state history — with nearly 14,000 jobs created or retained. That momentum has accelerated with Kansas now certain to eclipse last year's totals with another record-setting year in 2021.
This impressive run of successes is proof that more companies are discovering that if there is a place that knows "how to make it," it's Kansas. Kansas is home to a vast network of diverse, quality and precision manufacturing companies. With products ranging from fuselages to food and chemicals to computer electronics, manufacturers here share a common thread in using the most advanced techniques, innovative materials, and support from in-state centers of national prominence.
Kansas specialties are wide ranging across several major advanced manufacturing subsectors, such as transportation equipment, food processing and aviation, and the state is forecasting higher five-year employment growth than peer states and the U.S. as a whole in all the major advanced manufacturing subsectors. 
Kansas knows how to leverage specialization in major subsectors to help transition local manufacturers to digital manufacturing: attract high-tech players that bring high-wage jobs and invest in local innovators who will become the next-generation digital manufacturers. Given that these subsectors are labor-intensive industries, state officials are giving workers in Kansas the knowledge and skills necessary for the transition into digital manufacturing. For example, Governor Laura Kelly and the Kansas Legislature have committed more than $200 million in funding to increasing engineering talent at Kansas State University, the University of Kansas, and Wichita State University. 
Advanced Manufacturing
The pursuit of innovative ideas is critical to a business for improving its processes, bringing new products to market, increasing efficiency and maximizing profitability. The innovative impact of what the state's workforce, university and public and private partner resources have to offer can help operation reach new heights. 
Add in effective business incentives, competitive utility rates, a high standard of living and an excellent business environment, and it is a winning formula for all current and future Kansas companies. In Kansas:
• Manufacturing makes up 16.3 percent of the Kansas GDP.
• Manufactured goods exported to other countries totaled $9.4 billion in 2019.
• Approximately 2,700 manufacturing firms operate from 2,791 physical locations throughout the state.
• 81 percent of yearly exports are manufactured goods.
• Manufacturing across all industry sectors employs 165,708 people, which is 11.2 percent of total employment in Kansas.
Kansas also is home to agricultural equipment manufacturing and sales companies in a broad range of sizes and specializations, which combined with a strong customer base and supportive state policies make Kansas a prime location for growth in the ag equipment manufacturing and sales sector. There are many other well represented manufacturing industries, including chemical, plastics and rubbers, fabricated metals, printing and more in Kansas.  
Aerospace and Defense
More than 110 years since the first plane was built in Kansas, the state remains a vibrant hub for aviation manufacturing, delivering approximately one-third of all general aviation planes built in the U.S. Kansas manufacturers leverage low operating costs, a highly skilled workforce and world-class research institutions to design and build some of the most iconic planes in the world.
Wichita, the largest city in Kansas, is recognized globally as the Air Capital of the World. Aviation accounts for the third largest concentration of aviation workers in the U.S., a $7 billion contribution to Kansas GDP and $2.25 billion in annual aerospace exports.
Animal Health and Bioscience  
Kansas' investment in the life sciences continues to attract biotech companies from around the globe. The state provides an infrastructure that fosters creative thinking and innovation to advance new technologies that help improve the health and wellbeing of people, animals, and other living things. 
Anchored in Kansas, the Animal Health Corridor is the single largest concentration of animal health interests in the world. The corridor is home to more than 300 companies conducting research and producing veterinary pharmaceuticals, specialized food for livestock and pets and much more. Also notable:  
• More than 16,000 Kansans are employed in the biosciences.
• Kansas is home to brand names and successful startups alike with companies such as Merck Animal Health, Hill's, TriRx and Ronawk.
• 61 percent of the total pet food sold in the U.S. is manufactured by pet food companies located within the Animal Health Corridor.
Food Processing and Manufacturing
Raw materials availability is an obvious advantage for food and beverage manufacturers, but just as important is Kansas' central location and the ability to move products in the most efficient means possible, preserving the quality and freshness of products heading to their final destination. 
Access to education and research and development also is a key advantage for companies located in Kansas. For example, the Food Science Institute at Kansas State University offers research and facilities specializing in dairy processing, food chemistry, food safety, grain science, meat science, product development and sensory analysis. Statewide, $5.2 billion of economic impact is provided by Kansas food manufacturing, and 21 percent of the Kansas manufacturing industry is food manufacturing. 
Supply Chain and Logistics
In the wake of the pandemic, many companies, especially those operating overseas, sought more secure supply chains to fortify production and distribution strategies. The state's reshoring grants ($5 million) helped offset business disruptions to Kansas companies' supply chains caused by COVID-19, and assisted with relocating jobs to Kansas from outside of the U.S. 
More companies are discovering a good fit in Kansas. They know Kansas' central location and talented workforce put the state in a prime position to attract companies looking to shore up their supply chains. 
Located in the heart of the U.S., whether by highway, rail, or air, Kansas offers excellent transportation and shipping advantages for businesses to efficiently move inventory. The focus on building and maintaining an outstanding multimodal infrastructure has made it easier and less expensive to ship from Kansas, where 85 percent of the U.S. can be reached in two days or less, and the state's comprehensive rail network comprises approximately 4,257 miles (6,851 km) of total track, the sixth largest network in the nation.
Investing in Kansas
This drive to better position Kansas for the economies of the future was underscored by a bold initiative in the state's new Framework for Growth. The comprehensive plan for Kansas to grow and prosper now and in the future was the first such blueprint for growth for the state in more than three decades. 
The Framework for Growth has Kansas continuing to punch above its weight against the competition in attracting and retaining businesses. The Framework highlights Kansas' strengths in excellent schools and superior geographical positioning that present a distinct advantage for logistics, distribution and warehousing. The plan also zeroes in on Kansas' competitive advantages in key sectors, namely advanced manufacturing, corporate and professional services, aerospace, food processing and bioscience.
Kansas, an Exceptional Place to Live, Work and Play
Kansas is offering the best place in the nation to do business and the best place to live and raise a family. 
State development officials want those who grow up in Kansas and those from beyond its borders to embrace the state's appeal. Now more than ever, Kansas is focused on attracting new residents and keeping talented graduates in the state. To ensure they all have good places to call home, state officials have placed renewed emphasis on developing livable and workable communities in Kansas.  
These efforts range from impressive new plans for broadband expansion to the proliferation of Main Street programs and beyond. Quality of life for all  workers — indeed, all residents — is paramount.  
 Officials are also coordinating efforts statewide to keep talented students at home, build a strong system to ensure availability of high-demand, skilled workers, and create a business-friendly ecosystem where companies of all sizes can succeed. 
 Kansas' natural advantages coupled with an indomitable spirit of hard work and innovation are driving Kansas to the forefront of economic growth. The State is shooting for the stars and want others to join this exciting journey. 
To see all that Kansas has to offer, visit the Kansas Department of Commerce website at KansasCommerce.gov. T&ID
About the Author