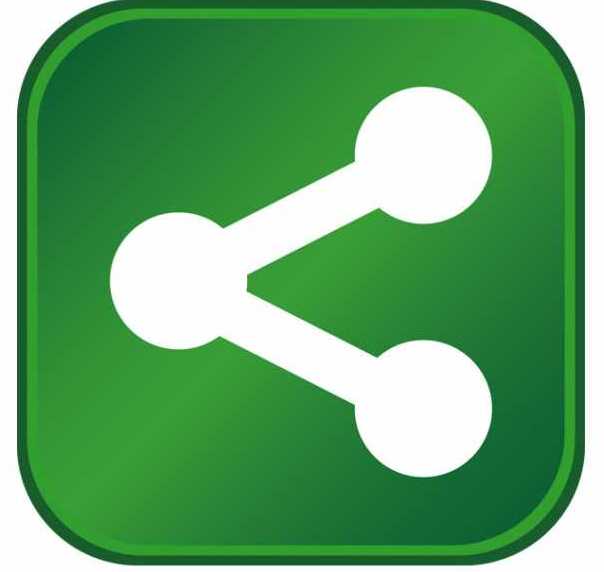 In January, the Kansas Legislature convened with an eye toward expanding the state's economic development toolbox, something it had done during each of the previous four legislative sessions. By the time the final gavel sounded in June, the group had once again cranked out some serious pro-business legislation.
 
This year's business-friendly policymaking came in the form of the Economic Revitalization and Reinvestment Act, which made available $33 million in incentives for Wichita-based Cessna Aircraft to build a plant for its Citation Columbus jet. Dubbed the "Cessna Bill," the legislation will help Cessna create 1,000 jobs at the new facility – at an average salary of $74,000 – with indirect regional job creation projected to hit 4,000. The bill makes the same incentives available to other aviation companies that meet specified job creation and capital investment criteria and is a strong step toward confirming Wichita's decades-old status as the Air Capital of the World.
 
Equally important, the bill sent a clear message to business leaders and site location consultants around the country: Kansas lawmakers will continue to work toward making Kansas a great business location.
 
"Although the Cessna Bill is just a few months old, we've already gotten incredible feedback from business executives throughout the nation," said Kansas Department of Commerce Secretary David Kerr. "By passing this bill, we continue to demonstrate our commitment to business in Kansas."
 
As strong as the Cessna Bill is, it certainly isn't out of the ordinary for the Kansas Legislature, which has approved major economic development initiatives in five consecutive years. The run began in 2004 with the Kansas Economic Growth Act, a monumental piece of legislation that established incentives to grow emerging industries, attract businesses and support entrepreneurship. Two years later, lawmakers eliminated the property tax on new business machinery and equipment, producing huge savings for companies like General Motors –– which saved nearly $12 million last year –– and slashing startup costs for entrepreneurs. The progressive policymaking carried into 2007, when leaders voted to phase out the corporation franchise tax by 2011 and cut unemployment insurance rates for businesses in good standing.
 
"We've taken huge steps to improve our business climate," said Governor Kathleen Sebelius, whose administration has made job creation and economic diversification a priority since she took office in 2003. "When you look at the policymaking that began in 2004 and has continued for the past four years, there's no questioning our commitment to making Kansas one of the most business-friendly states in the nation."
 
New Business Announcements
 
The state's commitment is already paying dividends in the form of relocations, expansions and new job creation. In Fiscal Year 2007, the state's Department of Commerce was involved in 43 location, expansion or retention projects in which Kansas was competing with out-of-state locations. These projects resulted in 6,800 jobs created or retained and $780 million in capital investment, an increase of $408 million from the previous year. And the new companies weren't cupcakes, either, with industry leaders like Pacific Sunwear, Prescription Solutions, Service Magic, Alorica, Capgemini, Convergys and Aplus.net making Kansas their new home.
 
"The portfolio of Kansas companies is impressive by any standard," Governor Sebelius said. "Actions speak louder than words, and when industry-leading companies decide to come here, it speaks volumes of our business climate. We're certainly excited about the success we've had."
 
That success is linked to a remarkable and ongoing diversification of the Kansas economy. While maintaining its historic dominance in industries like aviation and agriculture, Kansas has exploded on the scene as one of the nation's hottest biotechnology hubs, with particular strengths in pharmaceuticals, plant science, human health, animal science and alternative energy. In recent years, Kansas has welcomed industry giants Quintiles, Caravan Ingredients, Bayer Crop Science, Cargill and MGP Ingredients, as well as early-stage stars like Ventria Bioscience, Edenspace, OncImmune and IdentiGEN. Kansas' unique bioscience cluster prompted the Department of Homeland Security to name the state a finalist for the soon-to-be-commissioned National Bio and Agro-Defense Facility. If awarded to Kansas, the facility would bring 500 new bioscience jobs to the state and confirm Kansas' rising status within the biotech community.
 
"We're obviously doing something right," said Kerr, a 28-year AT&T veteran who took over at Commerce in 2007. "We've experienced remarkable growth in recent years, thanks to our efforts to attract and retain businesses. Our goal is to continue making Kansas a great place for business."
 
But there's more to Kansas' business recruitment success than its pallet of incentives. Businesses love the state's logistical advantages, skilled workforce and overall quality of life –– factors that truly set Kansas apart from other states.
 
Logistical Advantages
 
Kansas boasts a central location and access to interstate rail, trucking and air corridors that put the state's businesses within next-day freight service of nearly 70 percent of the United States. Kansas maintains the third-best state-owned road and highway system in the nation and access to Kansas City, the nation's second-leading rail center. Additionally, a new Burlington Northern Santa Fe Railways intermodal facility is under construction in the Kansas City suburb of Gardner. This facility is projected to be an enormous asset to the state's aviation and bioscience clusters –– and it may also anchor the development of a new cluster of distribution centers in northeast Kansas.
 
Skilled Workforce
 
Kansas also has one of the most skilled labor pools in the nation, a direct result of having one of the nation's premier education systems. Kansas ranks in the top third nationally for percent of adults with a college degree, average ACT score, pupil-to-teacher ratio and students per computer. The state commits 37 percent of overall spending to education, which is the 14th-best rate in the country. Kansas' higher education system includes six Kansas Board of Regents universities,19 community colleges, 10 technical colleges and schools and one municipal college. Moreover, these institutions are remarkably affordable.
 
Quality of Life
 
A huge part of recruiting workers to a facility is the quality of life in the surrounding area. And when it comes to overall quality of life, few places can compete with Kansas. From nationally ranked schools and picturesque communities to emerging metropolitan areas and booming business sectors, Kansas has something for everyone. Healthcare and education costs are low. Housing is inexpensive. Crime rates are microscopic, and the state's four distinct seasons and pleasant climate are appealing to a variety of people. The bottom line is this: Workers need to live before they can work. And there are few better places for living than Kansas.
For more information on doing business in Kansas, please contact Public Information Officer Joe Monaco or visit http://www.ThinkBigKS.com.
About the Author