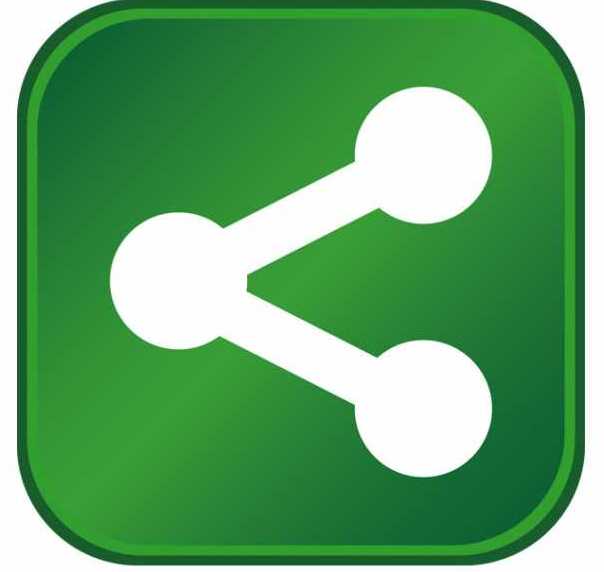 When you think of the automotive industry, do you automatically think of Detroit?
When you think of the aerospace industry, do you automatically think of Seattle?
When you think of either of these industries, do you ever think of Kansas?
Kansas? Yes, indeed. You should.
Virgin Atlantic Airways did, when they were looking for a site to begin and end the "around the world without refueling" project called the GlobalFlyer. The record-setting flight, scheduled to take place in February 2005, will launch from Salina, Kansas, and return there.
According to Sir Richard Branson, CEO of Virgin Atlantic, Salina was chosen because of the excellent facilities available there. Crucial among these is its 12,300-foot central runway, one of the longest in North America.
Tim Rogers of the Salina Airport Authority says, "Salina Municipal Airport is well known as 'America's Fuel Stop.' Successful completion of the GlobalFlyer flight will distinguish the Salina Airport as 'The World's Fuel Stop'." Over 4.4 million gallons of aviation fuel is supplied to aircraft annually at the Salina service center.
Mission control for the attempt will be based at the College of Technology and Aviation at the University of Kansas at Salina, which boasts one of the finest aviation technology training programs in the world.
The University's engineering lab also participated in some retooling of the aircraft after its initial flight to Salina from California, when the aircraft's California-based designer/builder, Scaled Composites, noticed a few parts that needed to be refitted. University students and faculty worked alongside a Scaled Composites crew to modify and re-machine several parts of the aircraft, including a stainless steel heat exchanger.
In fact, aircraft design and production is a major part of the Kansas economy. More than sixty percent of the general aviation aircraft produced in the United States are produced in Kansas. Raytheon Aircraft, Cessna, and Bombardier Learjet are headquartered in Wichita, and Boeing Aircraft Company operates a major research, manufacturing, and assembly complex there.
Boeing's new 787 "Dreamliner", partially built in Wichita, is selling in record numbers. Indian airline Spice Jet chose to buy ten because of its fuel efficiency and performance. Ethiopian Airlines, which operates an all-Boeing fleet, has bought five, with an option to buy five more. Privately owned Libyan airline Buraq has recently signed an order for six of the new jets.
The largest orders, however, have come from Japan and China. Japan Airlines has contracted for thirty Dreamliners in an order worth approximately 1.8 billion dollars. A cooperative order by six Chinese airlines, signed January 28, 2005, will send 60 of the jetliners to China, for a combined price of 7.3 billion dollars.
A recent change in the Dreamliner's original 7E7 designation may have influenced the Chinese decision. Boeing made the decision last year to return to its practice of 7--7 designations; since the naming of the initial 707, all Boeing commercial jets have been named in succession based on a 7—7 formula. Incorporating the 8 into the designation may have been significant because in many Asian cultures the number 8 represents good luck and prosperity, according to Boeing Commercial Airplanes CEO Alan Mulally.
In addition, a new Boeing study may help their customers --airlines-- cut costs. Flight trials have shown that a concept called "tailored arrivals" can improve efficiency and reduce noise and emissions. Clearance instructions are transmitted electronically to arriving aircraft; pilots and controllers don't need to make multiple voice transmissions. Electronic data also guide the craft on its descent with "the most efficient path to its destination," according to Boeing's Advanced Air Traffic Management Vice President, Kevin Brown. The concept could save between 400 and 800 pounds of fuel per flight, which could add up to more than $100,000 per year for each aircraft.
Cessna's diverse product base includes business jets, light freight- and passenger-hauling utility aircraft, and single-engine personal aircraft. Cessna's CitationX is considered the world's fastest civilian aircraft, with a maximum cruise speed of Mach .92. The company posted a third-quarter profit of eighty-two million dollars in 2004.
Raytheon's Beechcraft is the gold standard by which turbo-prop aircraft are measured, and has been in continuous production since 1963. The company's Hawker 400XP is one of the most popular light jets on the market.
Kansas also leads the pack in automotive production and quality.
Ford's manufacturing plant in Claycomo, Kansas, makes "One Truck A Minute," according to an article in Fortune magazine in April of 2004. This assembly speed means that the Claycomo plant builds more vehicles than any other automotive assembly plant in the United States.
Automobile production in Kansas is almost as old as the automobile itself. The old Winchester Avenue plant in Kansas City was Ford's first assembly plant outside of Detroit, and began production in 1912. It had tripled in size by 1924, and produced 2.4 million cars and trucks before being replaced by the Claycomo plant in 1956.
The Claycomo facility was the first Ford plant to adopt automation, and their passenger body shop alone has some 340 robots. Many of the newer robots operate on software developed with assistance from the Claycomo plant personnel. Innovations in robot design now allow production personnel to make tool changes and maintenance with the robot in an offline 'rest' position, rather than the previous practice of making such changes with the robot 'live.' This removes the possibility of injuries if a glitch in programming allowed a 'live' robot to move.
Among the vehicles produced here have been the Fairlane, the Comet, the Maverick, the Tempo, the Contour, the F-Series passenger trucks, and the Escape SUV. Hybrid or "bi-fuel" versions of the Escape and the F-Series are among the seven different model lines currently being produced at the plant.
According to CarTrackers.com, the Claycomo plant "continues to be a model of innovation, flexibility and union/management cooperation."
General Motors' Fairfax plant in Kansas City, Kansas, currently builds the Chevrolet Malibu and Malibu Maxx sedans and has recently announced plans to build a hybrid version beginning in 2006. The plant has also just been announced as the production facility for the new Saturn Aura, described as a "fluid, muscular and powerful" sports sedan. These two new operations will entail a $200 million investment to expand and upgrade the facility, and will add nearly300 jobs to the 3,000-worker operation.
One of the cornerstones of this expansion is a 50 percent city-and-county property tax abatement implemented by Wyandotte County and Kansas City, Kansas, as an incentive for General Motors to bring the Aura's production to Fairfax. The abatement will last five years and covers both new construction and machinery and special tooling needed for the new operation.
The abatement is only one example of the willingness of Kansas governments to help businesses to expand and succeed. The Kansas Department of Commerce has programs available to assist companies in workforce training, import and export, economic development, and existing business expansion. Please visit the Department's website at http://kdoch.state.ks.us/public/ for more information.
About the Author