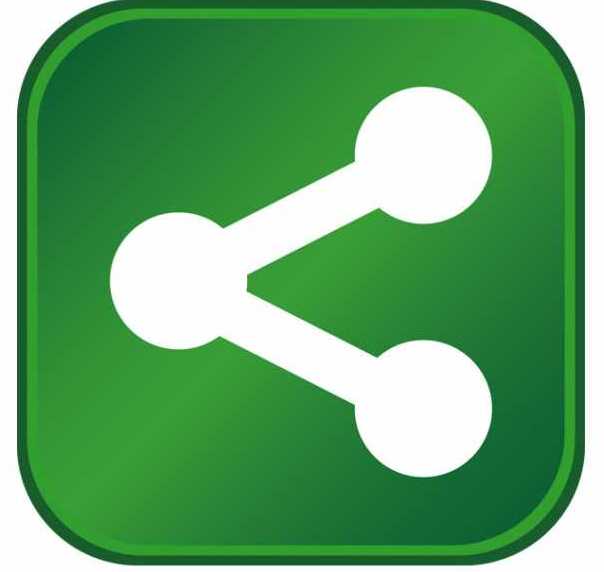 If location is the key to success in business, then there are few better locations than Kansas.
Business is booming in the Sunflower State, thanks in part to the recent elimination of property taxes on new business machinery and equipment. Signed into law in May by Governor Kathleen Sebelius, this historic tax relief paves the way for Kansas businesses to invest in new machinery and technology—including computers, copiers, furniture, and equipment used in manufacturing and warehousing—without the burden of paying property taxes on the purchase. The new legislation also raises the exemption for "low-cost" items from $400 to $1,500, allowing businesses to devote less time to paperwork and more time to producing goods. The result is tax relief that benefits all Kansas companies, particularly those engaged in manufacturing, and further exemplifies why the state has emerged as one of the most business-friendly places in the nation.
"The elimination of the property tax on business purchases will help grow our businesses," said Howard Fricke, Secretary of the Kansas Department of Commerce. "But it doesn't end there. As businesses expand, they create more jobs and produce goods at a lower cost to consumers. That's what's happening in Kansas, and that's why the Kansas economy has been so robust."
"Robust" might be an understatement. The Kansas economy has been outright bullish in recent years, boasting a net increase in jobs in 26 of the past 28 months. The job growth stems partially from existing Kansas companies' ability to boost production and develop new markets, a point illustrated by the state's record-high export totals in 2005. Of course, the other half of the job growth equation is the increasing number of out-of-state manufacturers that are choosing to expand in Kansas and take advantage of one of the most business-friendly climates inthe nation.
"We are obviously doing something right," Fricke said. "We have experienced remarkable growth in recent years, thanks to our efforts to attract and retain businesses. Our goal is to continue making Kansas a great place for business."
By no means is the recent property tax relief an isolated example of that goal. For years, Kansas has had a carefully planned assortment of incentives, tax levies, and tax credits designed to benefit all businesses and ensure that no industry is disproportionately burdened (See Breakout Box). The result is a regulatory and policymaking environment that is among the most business-friendly in the nation.
Kansas' pro-business climate is hardly a secret. In 2004, Forbes Magazine ranked Kansas the most business-friendly state in the nation and continues to list the state among the best places in the country to own a business. Pollina Corporate Real Estate agreed in its 2006 annual survey, ranking Kansas among the nation's top 10 pro-business states and calling the state a leader in job creation and retention. Kansas garnered the No. 1 ranking in the Pacific Research Institute for Public Policy's 2006 annual economic freedom index, and in May, Area Development magazine awarded Kansas its "Silver Shovel" award based on the state's success in creating and retaining high-value jobs and attracting investment.
With a reputation like this, it's no wonder Kansas is home to the operational headquarters of Sprint Nextel and the world headquarters of Hill's Pet Nutrition, Garmin, Applebee's, Payless Shoe Source and Cobalt Boats. More recent additions to the Kansas business community include Keebler and Capitol One, giving the state bragging rights to some of the most successful corporations on Earth.
Of course, no listing of Kansas-based businesses is complete without the airplane manufacturers that have made Kansas the aviation capital of the world, including Cessna, Boeing, Raytheon Aircraft, Spirit Aerosystems and Learjet Inc. After a downturn following the Sept. 11, 2001, terrorist attacks, the Kansas aviation industry has roared back and last year totaled an all-time high of $1.8 billion in exports, marking an 87 percent increase from 2003. In addition, increased sales to overseas markets — particularly in China — indicate the Kansas aviation industry will again break sales records in 2006.
The aerospace giants are not the only Kansas companies selling overseas. Kansas businesses totaled a record $6.72 billion in exports in 2005, shattering the previous high of $5.1 billion set in 2000 and marking a 36 percent increase from 2004. Last year's upsurge also marks the third straight year the state has seen an increase in export totals. Kansas exports have increased 77 percent since 1997, and this year's preliminary totals point toward another record-setting year.
"I am thrilled with these numbers," Secretary Fricke said. "Setting a new record for exports illustrates that Kansas manufacturers are successfully tapping new overseas markets. Our international success, coupled with the new property tax exemption on business machinery and equipment, paints the picture of a state that is on its way to reaching its economic potential."
The history of Kansas is one of rugged individualism and an unbridled pioneering spirit. That spirit is alive today in Kansas, a state blessed with wide open skies that allow us to think big and dream even bigger. It's not surprising that a place like this offers endless opportunity for success in all aspects of business, particularly manufacturing. We invite you to discover Kansas and see what we mean.
 
About the Author