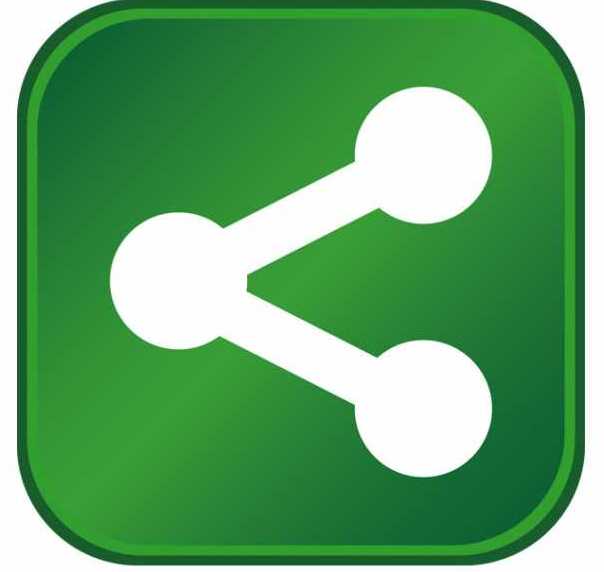 Siemens Energy Announcement Positions Kansas for Leadership in Wind Energy Development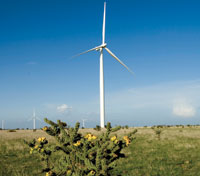 Located in the heart of the nation's growing wind industry, Kansas offers an ideal location for wind turbine manufacturing. The state's central location and well-developed transportation infrastructure provide convenient and economical access to the region with the greatest wind energy activity. Ranked third in the nation for wind energy potential, Kansas has more than 1,000 megawatts of wind generating capacity, with plenty of room to add more.
With its transportation advantages, pro-business climate and a newly passed financial incentive to support wind manufacturing projects, Kansas was the right choice for Siemens Energy's new turbine production facility. In May, the company announced the selection of Hutchinson for its first U.S. plant to produce nacelles, the structures that house the turbine components that generate electricity, including the gearbox, drive train and control electronics. The project involves construction of a 300,000 square-foot manufacturing plant and 80,000 square-foot service center, creating over 400 "green collar" jobs.
"We are excited to welcome Siemens to Kansas," said Kansas Governor Mark Parkinson. "Siemens is a global leader and innovator in the production of wind turbines. Any time a company of this magnitude chooses Kansas, it speaks volumes about our business climate, our workforce and our prime location in the nation's Wind Corridor. Kansas should be a national hub of both the wind farms and the factories that manufacture turbine parts. This announcement from Siemens is a huge step in that direction."
Adding Links to the Chain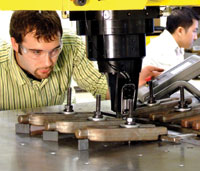 The rapid growth of the U.S. wind industry has created a need for expansion of the North American supply chain to support production of wind turbines. With $17 billion invested in the wind industry in 2008, and the creation of 35,000 new manufacturing jobs, the manufacturing needs of this industry are significant. A large wind turbine has more than 8,000 parts, including composites, castings, precision bearings and electrical components, and has up to 350 tons of steel.
Kansas companies are evaluating these opportunities to determine how they can grow with this dynamic industry. Several firms such as Fuchs Lubritech of Kansas City and Maico Industries of Ellsworth have already developed new product lines meeting the rigorous standards of the wind industry. Some companies are focused on small wind opportunities, such as West Wind Energy and Sunflower Wind, which are developing 100-kilowatt turbines for small business and community wind applications. Others, such as Enertech, are also exploring mid-range products for a variety of markets that may be underserved by current product offerings.
Both small and large turbine manufacturers have supply chain needs that could potentially be met by Kansas companies. The Kansas Department of Commerce is working in partnership with the American Wind Energy Association and the Climate and Energy Project on a wind supply chain survey to help identify and promote current and potential wind industry suppliers in Kansas.
Strengthening the Foundation for Growth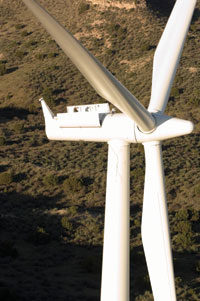 To successfully recruit major component manufacturers and suppliers — and to build supply chain expertise among the state's existing companies — Kansas continues to provide the wind industry with supportive policymaking, a positive business climate, education resources and a skilled workforce.
State policy that supports wind energy development is critical to building the industry and creating new jobs in the state. The recently passed renewable energy standard of 20 percent by 2020, along with the introduction of net metering, supports the State's strong interest in expanding the use of both large- and small-scale wind energy in Kansas.
Additional legislation passed during the 2009 session created a new financial incentive for eligible wind and solar equipment manufacturing projects that was critical to winning the Siemens project. The incentive authorizes bonds that provide financial support for qualified projects and are repaid from withholding taxes generated from the new job creation.
Support for the wind industry can also be seen in the state's educational institutions. An Associate of Applied Science degree in Wind Energy Technology is offered at Cloud County Community College to meet the growing demands of the wind industry. The Kansas Wind Applications Center, located at Kansas State University, offers unique educational opportunities for students, and the Kansas Wind for Schools program encourages participating schools to incorporate education about wind energy into their science curricula.
Research and development support is also available through resources such as the world-class National Institute for Aviation Research (NIAR), located at Wichita State University (WSU). NIAR is a recognized leader in the area of composites and advanced materials and has conducted research on wind turbine blades. The WSU College of Engineering has also initiated several research projects through a grant from the U.S. Department of Energy, and a consortium of wind energy researchers has been created to provide advice to industry and policymakers, educate students and offer a portal for information exchange.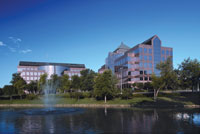 The state's education system is one of the best in the nation and a powerful factor in the success of many businesses. A progressive business climate, coupled with a top-notch education system, has resulted in an adept, well-skilled and highly trainable workforce. Current workforce development efforts include a focus on identifying job skills required to support the wind industry and customized training programs to support those needs. A registered apprenticeship program for wind energy technicians is also under development.
"It's not an accident that a global energy leader like Siemens chose Kansas," said Kansas Department of Commerce Secretary David D. Kerr. "In addition to being blessed with natural resources and a great location, Kansas offers a great business environment, great workers and forward-thinking policymakers who are committed to wind energy development in Kansas. That's why the sky is the limit for us."
About the Author