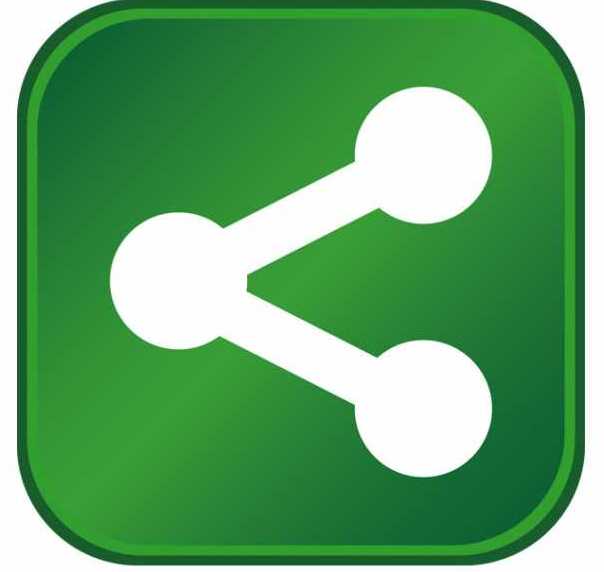 Thorough site evaluations are the first steps to your company's success
Site certification is part of the economic development portfolio in almost every state. But no state can boast a stronger commitment to shovel-ready business investment — or a more rigorous prequalification process — than Louisiana.
The 131 sites in the Louisiana Economic Development Certified Sites program have passed an intensive inspection and review that can take six months or longer to complete.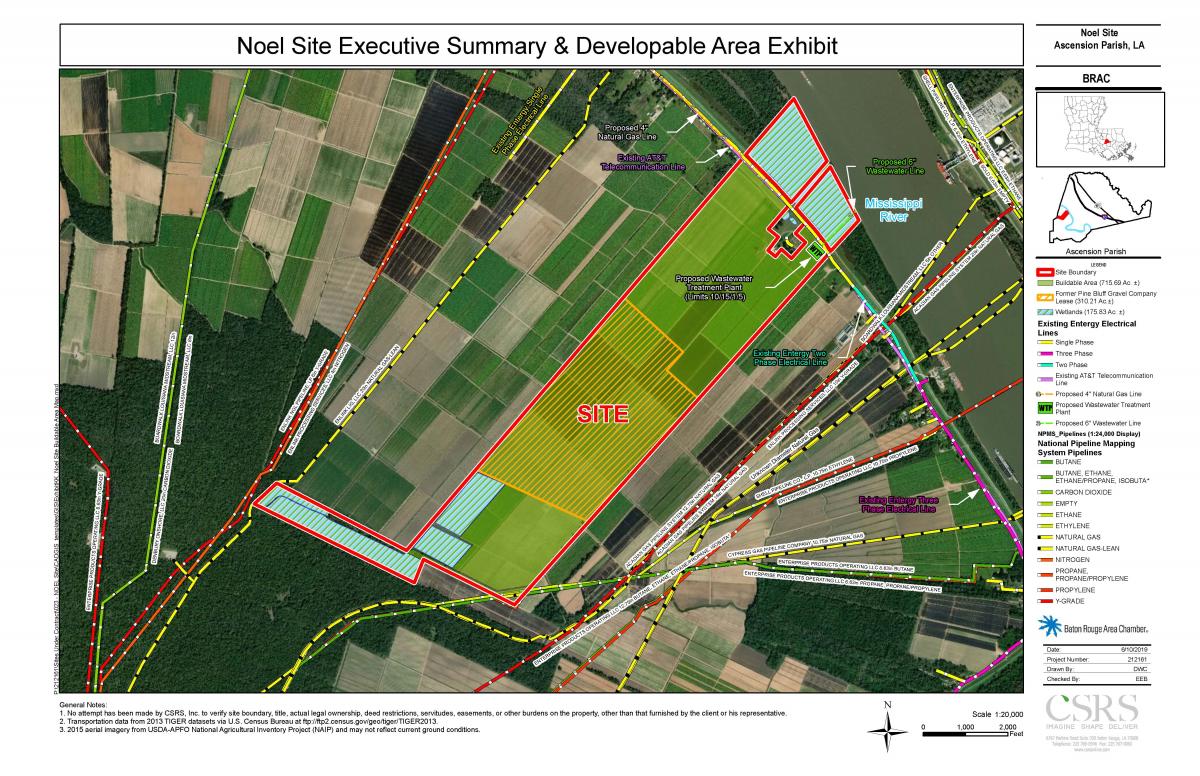 Here's how it works. A property owner, municipality or parish, local or regional economic development organization, utility, port or other stakeholders approaches LED to recommend a site for certification. After an initial staff review of a site's readiness for development, LED's third-party engineering partners conduct a formal preliminary assessment known as an Initial Site Evaluation (ISE).
Upon completion of the ISE, a Memorandum of Understanding (MOU) is entered by all parties and Request for Proposals (RFPs) go out for qualified engineering companies to competitively bid on the required due diligence. Engineering firms inspect the site for compliance and authenticity across a broad spectrum of potential concerns, ranging from evidence of clear title to environmental assessments and geotechnical studies. (See the full pre-certification punch list in the accompanying graphic.) After all tests and inspections are complete and LED staff ensures that all program criteria are met, official Louisiana Certified Site status is granted.
While other states may favor a more streamlined process, Louisiana's high bar for certification is an advantage for potential investors. There are several major national and international companies who have taken advantage of the program:
Amazon.Facility investments in Louisiana by the world's largest online retailer total nearly a half billion dollars, spread across three certified sites in Baton Rouge, Lafayette and Shreveport.

ElementUS.This joint venture of DADA and Enervoxa is making an $800 million capital investment to extract rare earth elements in Gramercy. From NorandaAlumna's certified 3,300-acre site in St. James Parish on the Mississippi River, the carbon-neutral facility utilizes the Port of South Louisiana, the second-largest port in the nation for export and import tonnage. 

Grön Fuels.Sponsored by Fidelis Infrastructure, this planned $9.2 billion renewable diesel fuel production facility on a 141-acre certified site at the Port of Greater Baton Rouge will stand upon completion as one of the largest renewable fuel complexes in the world.
Beyond the confidence that the state's comprehensive certification process instills, companies also benefit from Louisiana's multifaceted transportation infrastructure: six interstate highways, six Class 1 railroads, six deepwater ports, a sizable network of pipelines and seven primary airports. Louisiana is the gateway to the Gulf of Mexico and worldwide markets for 38 interior states through the Mississippi River.
Once site selection is complete, the state's other advantages come into play: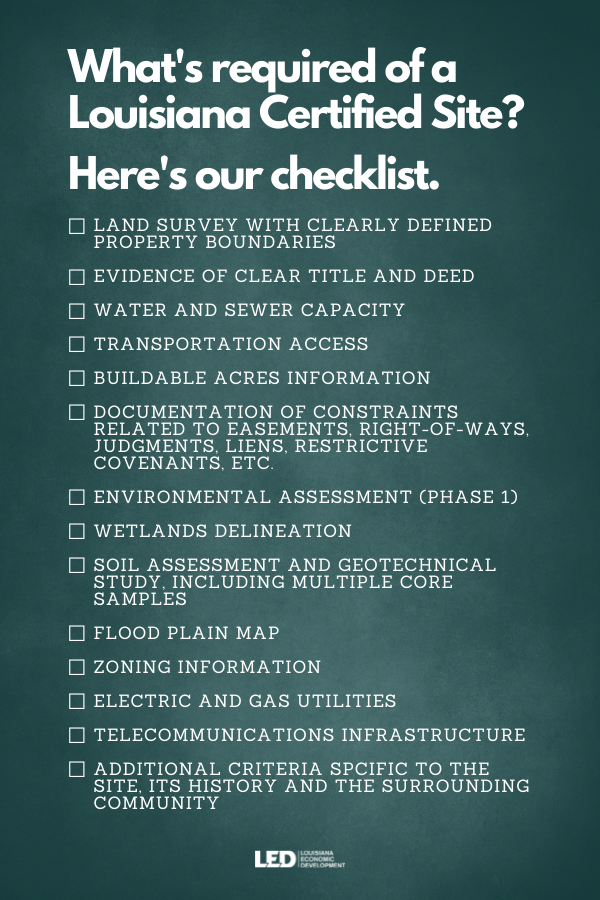 A pro-business mindset supported by a deep portfolio of performance-based awards, tax breaks and tax credits.

A diversified economic base teeming with energy, advanced manufacturing, agribusiness and process industries.

Natural resource abundance in natural gas, timber, salt and rare earth materials.

The nation's best workforce training and development program for 12 consecutive years, provided at no cost to qualifiers.
But it's no secret that identifying the ideal location is the critical first step to any successful business location decision. And in that category, Louisiana stands out.
"Site selectors and prospective businesses value the time saved and the financial advantages of the LED Certified Sites program," LED Secretary Don Pierson said. "Their questions have already been answered, and that's a big first step towards profitability."
Begin your site search at LouisianaSiteSelection.com/LED,which offers Geographic Information System (GIS) mapping technology of available locations, each with its own extensive library of documents and access to map layers for transportation, FEMA data, National Wetlands Inventory and incentive boundaries. All due diligence reports are available for immediate download.