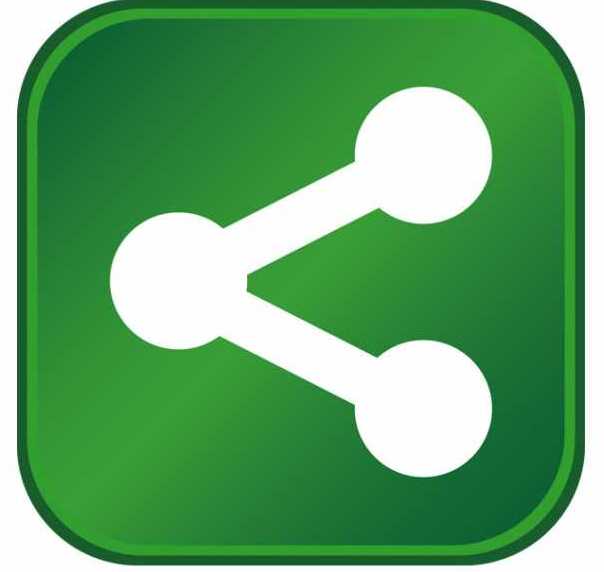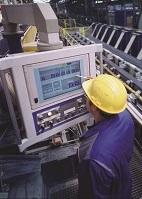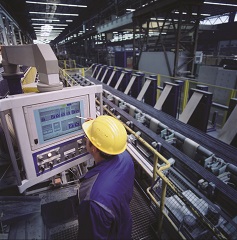 For more than three decades, Formosa Group and its subsidiaries have manufactured downstream plastics products in Louisiana. When business conditions presented an opportunity for the Taiwanese company to expand its U.S. operations, Formosa placed Louisiana in the mix of locations to consider.
The new project, however, came with considerable challenges. There would be not one, but two world-scale ethane crackers built in phases. With each cracker, Formosa would build a host of plants manufacturing chemical derivatives – polyethylene, high-density polyethylene, ethylene glycol, polypropylene and more – so each plant would require access to major rail, port, highway and industrial gases infrastructure.
Though three affiliated Formosa sites already operated along the Mississippi River, the operating entity for the new project – Formosa Petrochemical Corp. – needed a greenfield site exceeding 1,000 acres, with ready access to the river. Formosa's track record in the state lent the company a familiarity with Louisiana's logistics capacity and its workforce talent, but Formosa also learned that:
Louisiana ranks No. 1 in the U.S. for the lowest state-and-local tax burden on new labor-intensive and new capital-intensive manufacturing facilities, according to Location Matters, a 50-state tax analysis by KPMG and the Tax Foundation.

Louisiana's rapidly improving business climate ranks among the Top 10 in five national studies of state competitiveness.

Louisiana offers a deep inventory of more than 300 quality business and industrial sites, collectively representing over 133,000 acres.
The state's diligence in providing site resources for expanding companies yielded a highly attractive location for Formosa, which selected an available 1,200-acre site on the Mississippi River, halfway between Baton Rouge and New Orleans.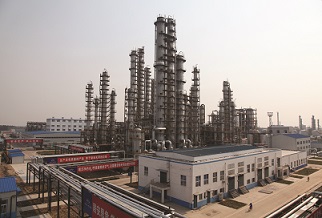 In September 2015, Formosa Petrochemical Corp. Chairman Bao-Lang Chen joined Louisiana Governor Bobby Jindal in announcing plans to develop the historic project. Pending a final investment decision in the second quarter of 2016, Formosa is expected to develop what would be one of the largest ethylene complexes in the world, with a capital investment of $9.4 billion in two phases. The project would create 1,200 new direct jobs with an average annual salary of $84,500, plus benefits, and Louisiana Economic Development estimates the project would result in an additional 8,000 new indirect jobs, for a total of 9,200 new jobs in south Louisiana.
 "Formosa Petrochemical Corp. has been dedicated to the petrochemical industry for decades," Chairman Bao-Lang Chen said. "We believe strategic growth in petrochemicals in the future will be in the U.S., especially in Louisiana. It is the right and perfect location for our company's next development base."
Said Governor Jindal, "This tremendous capital investment signals that the many reforms we have installed to improve Louisiana's business climate are succeeding — from our tax structure to workforce development programs to school choice and governmental ethics. This project also is a testament to Louisiana's ability to deliver world-class infrastructure and logistics solutions that attract the world's most important and innovative companies."
Intelligent Fits
To attract the world's leading companies, Louisiana provides custom-fit solutions that address much more than advantageous sites. Louisiana established the top-ranked state workforce development program in the U.S. with LED FastStart® – a comprehensive workforce recruitment, screening and training program available at no cost to eligible manufacturing firms creating a net of at least 15 new jobs and service firms creating a net of 50 or more jobs in target industries.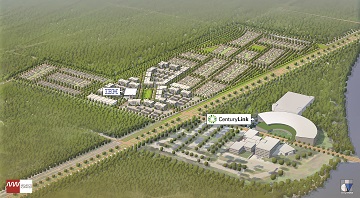 Higher education enters the equation, too.
For highly competitive projects, Louisiana has designed intelligent solutions for meeting future workforce demand on a large scale.
Examples include a state-funded $14 million higher education initiative at LSU in Baton Rouge associated with a new 800-job IBM technology center in the state's capital. An additional $14 million higher education initiative at Louisiana Tech University in north Louisiana will help deliver a pipeline of skilled IT and cyber engineering talent for CSC, which is completing an 800-job, next-generation IT center at the 3,000-acre National Cyber Research Park in Bossier City, Louisiana.
In each case, the universities will increase their computer science faculties dramatically and, in the next five years, either triple (LSU) or quadruple (Louisiana Tech) the number of undergraduate degrees awarded annually in computer science-related fields. Additional higher education partnerships have been customized for CGI's 400-job technology center at the University of Louisiana at Lafayette Research Park ($4.5 million) and for GE Capital's 300-job IT Center of Excellence in downtown New Orleans, which includes a $5 million higher education initiative to increase software engineering talent at the University of New Orleans and other local campuses. Each of the technology talent initiatives spans a decade.
Launched in early 2013, IBM's partnership with LSU and the State of Louisiana has succeeded so well that in addition to occupying a new office tower in Baton Rouge, IBM announced in February 2015 the creation of a 400-job Application Development and Innovation Center in Monroe, Louisiana, next-door to Fortune 500 telecommunications firm CenturyLink.
"We're proud to be part of this innovative public-private partnership with the State of Louisiana and CenturyLink to further develop highly valued skills and solutions expertise in security, analytics and mobility applications," said Christine Arnold, senior vice president of IBM Sales and Distribution. "Louisiana is the right place for high-tech job growth with an exceptional education system, business environment and workforce to serve the needs of our clients."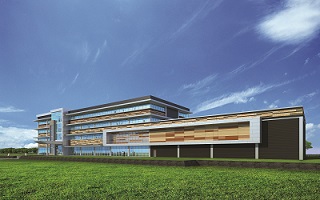 Advanced Training
For years, Louisiana's community and technical college system has augmented industry needs by training new workers and by providing continuing education in skills essential to existing employees.
When Louisiana attracted two foreign direct investment projects with exacting workforce needs, the state funded major advanced training centers to meet the demand.
At Bossier Parish Community College in the state's Northwest Region, the State of Louisiana joined Benteler Steel/Tube in November 2014 to dedicate the new $22 million, state-funded Center for Advanced Manufacturing and Engineering Technology. Part of a custom-fit incentive package, the training center and LED FastStart workforce solutions formed a key attraction for the European steel fabricator. Benteler began operating a $975 million manufacturing site in nearby Shreveport, Louisiana, in 2015, with 675 new direct jobs to be created in the seamless steel tube mill and a future phase.
While Benteler begins production of tubular goods for oil and gas customers in the Americas, Sasol Ltd. broke ground on a $8.1 billion ethane cracker and chemical plant complex downstate in Westlake, near Lake Charles, Louisiana. As part of a competitive incentive package, the State of Louisiana is completing a similar advanced manufacturing training center at SOWELA Technical Community College. When the initial needs of Benteler and Sasol are meet, other manufacturers in each region will benefit from advanced training at the centers.
About the Author