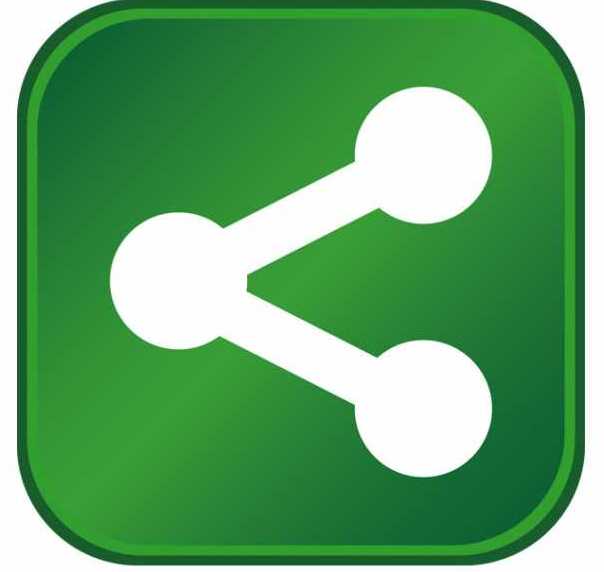 Louisiana's Continued Economic Momentum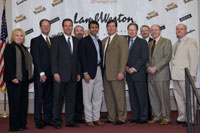 Under the leadership of Governor Bobby Jindal, Louisiana Legislature and the state's business community, Louisiana's business climate has improved significantly over the past two years. To make the state more competitive now and in the future, state and local leaders have enacted comprehensive ethics reform, eliminated several unconventional business taxes, adopted sweeping workforce reforms and began laying the groundwork for the state's economic future.
In less than two years, these efforts already show strong signs of success. Despite the national recession, Louisiana's economy has remained on solid ground. Throughout 2008 and 2009, Louisiana enjoyed a successful period of economic growth, increased investment and business development. Furthermore, the state's job growth was higher and unemployment was lower than the Southern and national averages.
 
In addition to strengthening the state's business climate, Louisiana is aggressively developing high-growth industry sectors, such as advanced manufacturing, nuclear energy and agribusiness. And the state's long-standing commitment to technological advances will continue to result in greater quality of life for Louisiana citizens.
 
Life Science
 
As new medical resources and initiatives develop, Louisiana continues to be at the forefront of innovation, supporting centers throughout the state that are dedicated to research and development in the biotechnology and biomedical fields.
 
Recently, Esperance Pharmaceuticals, a Baton Rouge biotechnology startup located at the Louisiana Emerging Technology Center at Louisiana State University, announced the company's lead drug, EP100, had reached a major milestone when it completed preclinical testing. Esperance's findings, presented at the 2009 annual meeting of the American Association for Cancer Research, demonstrated EP100's ability to target and destroy cancer tumors while leaving surrounding health tissue unharmed.
 
The technology that led to the creation of EP100 has been years in development. Its roots include more than a decade of research at Pennington Biomedical Research Center by William Hansel and Carola Leuschner (now director of biology at Esperance), and Fred Enright (at LSU AgCenter).
 
The Pennington Biomedical Research Center in Baton Rouge, Louisiana, is a 403,000-square-foot core research complex that houses 53 laboratories, 19 core service laboratories, inpatient and outpatient clinics, a research kitchen, an administrative area and more than $20 million in technologically advanced equipment.
 
Business incubators are located around the state to support new and emerging business, resulting in job creation and economic development progress.
 
Agribusiness
 
One area where the state is attracting business investment and seeing tremendous growth is in value-added agribusiness.
 
In October 2008, Dynamic Fuels LLC, a joint venture between Tyson Foods and Syntroleum Corp., chose to locate a first-of-its-kind facility to produce high-quality, renewable diesel and jet fuels from animal fats in Geismar, Louisiana.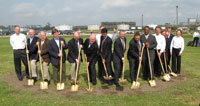 Unlike the ethanol and biodiesel industries, which use food ingredients like corn and soybean oil to produce fuel, the facility will primarily use nonfood grade animal fats produced or procured by Tyson Foods, such as beef tallow, pork lard, chicken fat and greases. The fuel produced by the venture will offer the same benefits of synthetic fuels derived from coal or natural gas, including substantial performance and environmental advantages over petroleum-based fuels. 
 
Another company converting Louisiana raw products into value-added agribusiness is Zagis USA, a newly formed corporation between North Carolina textile executives and Grupo Zaga (one of Mexico's most successful industrial/commercial conglomerates).
 
Using Louisiana's cotton crop, Zagis will produce cotton yarn at two textile mills located in Southwest Louisiana. Zagis opened its first major textile mill in 2008, with the second textile mill scheduled to open in late 2009. The two mills represent a $75 million investment and 160 new jobs.
 
"This represents a significant shift for the cotton industry, particularly here in Louisiana," said Louisiana Economic Development Secretary Stephen Moret. "Historically, most of Louisiana's cotton has been shipped out of state in raw, unprocessed form, headed for export markets. Once the full project is complete, the Zagis mills could utilize up to 15 to 20 percent of Louisiana's cotton crop to spin cotton yarn right here at home. We are very pleased to welcome Zagis to Louisiana."
 
More recently, ConAgra Foods Lamb Weston Inc. announced it would construct the world's first large-scale processing facility dedicated to high-quality, frozen sweet potato products near Delhi, Louisiana. The $210 million investment will create a minimum of 500 new direct jobs.
 
Upon completion, the ConAgra Foods Lamb Weston facility is expected to become the largest private-sector employer in Richland Parish, as well as one of the 10 largest private-sector employers in Northeast Louisiana.
 
A brand of ConAgra Foods Inc., Lamb Weston is creating one of the first food plants in the country built from the ground up with the newest and best processing and packaging technologies in the industry, which will also follow LEED, or Leadership in Energy and Environmental Design, standards for environmentally-sustainable construction. Registered with the United States Green Building Council, the plant's design will incorporate features, such as natural lighting and minimally irrigated landscaping.
 
"Not only is the state of Louisiana known for its high-quality sweet potatoes, it offers a great environment for business and a skilled workforce. Governor Jindal and LED have gone out of their way to make this plant possible, and we are grateful for their support," said Jeff Delapp, president of ConAgra Foods Lamb Weston.
 
Workforce Reform
 
Louisiana FastStart™, a turnkey workforce solutions program recently established by LED, played a critical role in securing the ConAgra Foods Lamb Weston manufacturing facility. This program provides customized workforce recruitment, screening and training to expanding and new companies – all at no cost.
 
Launched in December 2008, LED's program partners include Louisiana Community and Technical College System, which has 48 community and technical college campuses around the state, and Louisiana Workforce Commission, the portal for potential workers.
 
Initially inspired by the state of Georgia's highly respected Quick Start program, Louisiana FastStart will provide businesses with the well-trained workforce they need to achieve success and meet aggressive production schedules.
 
Other companies currently taking advantage of Louisiana FastStart include Gardner Denver Thomas, ADA-ES, Barrister Global Services Network Inc. and the new American car company, V-Vehicle Co.
 
Conclusion
 
Following two of its most successful years for economic development, Louisiana will continue to build upon the state's momentum in 2010 and beyond.
 
In fact, during the fourth quarter of 2009, Louisiana began positioning itself for future economic success with the launch of its most important and ambitious business development strategy to date, Blue Ocean initiative.
 
Overall, the goal is to develop and maintain a focused effort towards transitioning Louisiana into a more growth-oriented economy. This initiative will identify high-growth sectors Louisiana can plausibly cultivate in the future, and lay out an action plan for cultivating those sectors.
 
As the first quarter of 2010 approaches, Louisiana sees a bright future for business investment, industry innovation and quality of life for its citizens, as well as continued economic momentum.