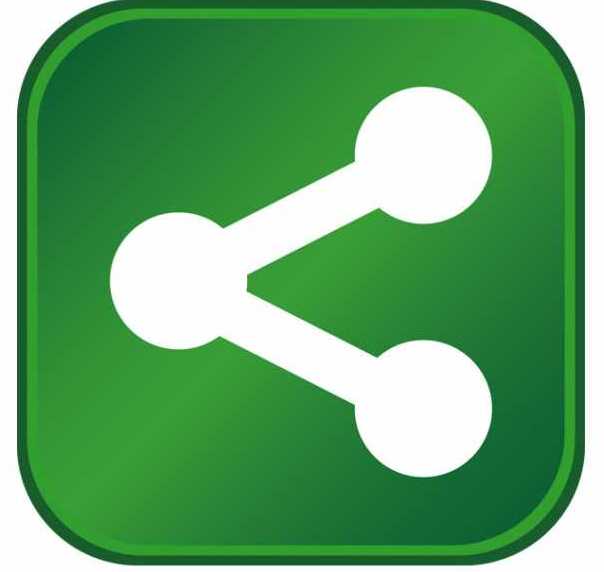 Opening Skies for the Future
When General Motors looked throughout its manufacturing system to find the place for the new HUMMER H3, it found the automotive cluster in Shreveport ideal. More than 15 Tier One suppliers, eager for more work with the auto giant, currently serviced its newly expanded plant there.
When ASA needed an economical hub for its major maintenance facility in the southeast, Baton Rouge Metropolitan Airport and Louisiana were more than accommodating. The facility had the infrastructure available for a major maintenance facility along with a skilled labor pool.
What has changed? Louisiana is open for business and in a serious way. All comers are welcome and the state's economic development arm – Louisiana Economic Development (LED) – has a new, aggressive partnership team. Led by Gov. Kathleen Babineaux Blanco and LED Secretary Michael J. Olivier, this team doesn't take no for an answer, and they are succeeding.
In 2004, Louisiana launched four new manufacturing projects, each worth $100 million or more. Two of those major manufacturing facilities now being located in Louisiana were originally destined for neighboring states.
In her first year as the first female governor in Louisiana's history, Governor Blanco changed the economic development climate in the state almost immediately. She convinced the state's legislature to create more tax incentives for new and existing industries wanting to locate to the state, expand their existing facilities, or, build new ones. Then she recruited Olivier, an expert in the economic development field, to focus Louisiana economic development in the right direction. Olivier immediately began refocusing LED and building new team models. He emphasized the role of the department's in-house experts to better utilize their talents and experience. The changes energized LED and its employees, and produced immediate results for Louisiana's business outreach.
DRIVING FOR SUCCESS
Louisiana's number one automotive leader is General Motors. It came to Shreveport more than 20 years ago to manufacture the S-10 Series of Chevrolet and GMC trucks. Then it retooled and expanded to manufacture the Colorado and Canyon truck lines. Now the company has added the new HUMMER H3, the smaller version of the popular HUMMER and HUMMER H2. The resulting $250 million expansion at the Shreveport plant brings the investment in the 2.1 million-square-foot facility to $1 billion.
"These types of investments happen when you combine a modern facility with one of the nation's most productive workforces. National companies are changing their view of the new economic climate in Louisiana," said Gov. Blanco at the HUMMER H3 announcement.
Louisiana's workforce has been a major selling tool in this project as well as several other major manufacturing announcements during her first year in office. GM expects to see the new H3's coming off the line later this year.
Louisiana's role in the automotive industry's southern migration has been significant. In its southern migration, the automotive industry has a strong and robust presence in the state. More than 4,500are employed in the industry in Louisiana at facilities ranging from GM to small manufacturers of auto parts. The automobile industry continues to play an important role in the state's overall economic calculations with the automotive parts industry being particularly active.
Besides the automobile concentration in North Louisiana, the state has other automotive manufacturers, such as Textron in New Orleans, Ferrara Fire Apparatus Inc. in Holden, Marsh Buggies in Chalmette and Firestone Synthetic Rubber Company in Lake Charles. All of these companies contribute to a state that is able to deliver the needed infrastructure for a new automotive assembly plant.
POSITIVE LANDINGS
Aviation and Louisiana have not always been mentioned together, yet the state boasts a sizeable and growing aviation presence. Petroleum Helicopters has long been recognized as one of the region's largest aircraft companies, mainly servicing the Gulf Coast's oil and gas industry. Lockheed-Martin's Michoud facility near New Orleans is an integral player in the U.S. Space Program.
Aviation partnerships created to service the industry are taking advantage of excellent facilities strategically located throughout the state.
"Luring business to individual communities takes significant resources from cities, parishes and the state. Building coalitions between neighboring communities to pool resources, capabilities and infrastructure is what it takes to recruit business recruitment projects," said Von Hatley, director of manufacturing and durable goods for Louisiana Economic Development.
This concept led to the formation of Aviation Partners of Louisiana, a statewide partnership of aviation-related businesses, academic institutions and governmental organizations. This group is charged with promoting aviation growth by informing potential aviation business partners of Louisiana's resources, workforce and business-friendly climate. The group's ultimate goal is positioning Louisiana as the place original equipment manufacturers (OEM) want to invest, grow, work and live.
In many ways, Louisiana's aviation industry is thriving.
Chennault International in Lake Charles boasts two major aircraft tenants, Northrop Grumman and EADS Aeroframe Services. Chennault's main runway is 10,700 feet long, 200 feet wide and 16 inches thick. There is no commercial passenger service at the airpark. Chennault is near a deepwater port, inland waterways, Interstate highway and major rail service.
Northrop Grumman has been active building the Joint STARS aircraft for the United States Air Force at Chennault for 12 years. During that time, the site has repeatedly ranked as the most productive plant in the Northrop Grumman family of companies and has enjoyed the lowest employee turnover rate.
EADS Aeroframe Services has operated at Chennault since 2000 as a commercial aircraft maintenance, repair and overhaul company. EADS began its operations with three employees. Today, EADS has more than 400 workers, growing during what has been the most difficult period in the history of the aviation industry. After just 18 months of operation, EADS Aeroframe Services is the largest Airbus MRO in the Americas, and continues to grow its customer base at the Lake Charles facility. Federal Express is its primary customer.
Central Louisiana's main aviation potential is at England Industrial Airpark located on the former England Air Force Base site. Commercial and general aviation enjoy a runway of more than 9,000 feet, excellent infrastructure and facilities.
The Baton Rouge and New Orleans airports are adjacent to the largest deepwater port system in the world, Interstate highways and Class One rail lines. Each of these facilities has room for continued growth in both passenger boardings and cargo handling. Baton Rouge has recently completed a major renovation of its terminal and baggage handling areas.
Lafayette Regional Airport offers both passenger and general aviation services. It can accommodate a wide range of aircraft as demonstrated when Air Force One landed there during the last presidential campaign. Nearby Acadiana Regional Airport in New Iberia is a general aviation airport with tremendous potential featuring an 8,000 feet long runway. Both these airports are near inland waterways, major highways and railroads.
North Louisiana aviation is anchored by excellent facilities at Shreveport and Monroe, both also located on inland waterways, rail and Interstate highways. Continental Express' MRO in Shreveport has produced hundreds of jobs for the area's trained workforce in the past two years. In addition, Shreveport's future transportation needs will have the added dimension of the continuation of Interstate 49 north.
But, Louisiana's aviation growth is truly statewide, not just based around the state's major cities. As a result, the state's aviation capabilities are integrated with its other transportation vehicles.
Louisiana's geographic position gives it several distinct advantages.
RENEWING TIES TO THE AMERICAS
Located at the geographic epicenter of the North and South American continents, Louisiana was once the unquestioned gateway to Latin America. Today, Louisiana is again aggressively pursuing its rightful position as the gateway to Latin and South America, including Cuba.
Louisiana is determined to lead U.S. efforts to expand business with its southern neighbors by way of the world's largest deepwater port system to make the connection. Five of the 12 largest deepwater ports in the U.S. are in Louisiana, all connecting to six Interstate highways, Class One railroads and navigable inland waterways.
NEW MESSAGE, NEW LOUISIANA
The message is clear. It is a new day in Louisiana and Louisiana is open for business.
The state continues to look at ways to make itself more attractive to Louisiana, U.S. and international businesses.
The state is committed to growing its home businesses. That was evident when the state convinced Roy O. Martin Lumber to scrap plans to build its newest oriented strand board mill in a neighboring state. The company reconsidered, instead building two, new plants in central Louisiana. Union Tank Car, a Chicago-based company with a facility in Louisiana had signed an agreement with a neighboring state to build its newest, $100 million manufacturing facility. Gov. Blanco continued to pursue the company and convinced them that Louisiana was truly the better place. Their new facility is now going to be located in central Louisiana.
The Governor has not only made changes in the incentives available to companies desiring to expand operations in the state or new companies moving into the state. She has also changed the way state government works. She has mandated that state agencies to work together to make the state friendlier to businesses. Every state department must have an economic development component and they must find ways to be more business friendly.
"The Governor has made it clear to me and all the department heads in this state that our jobs depend on how well we position Louisiana to provide good quality jobs for our people," Secretary Olivier commented. "I regularly meet with my counterparts to see how we can work together to make Louisiana truly the place to come to do business."
For more information about expanding or relocating a business in Louisiana, contact Louisiana Economic Development at 225.342.3000 or log on to www.led.louisiana.gov.