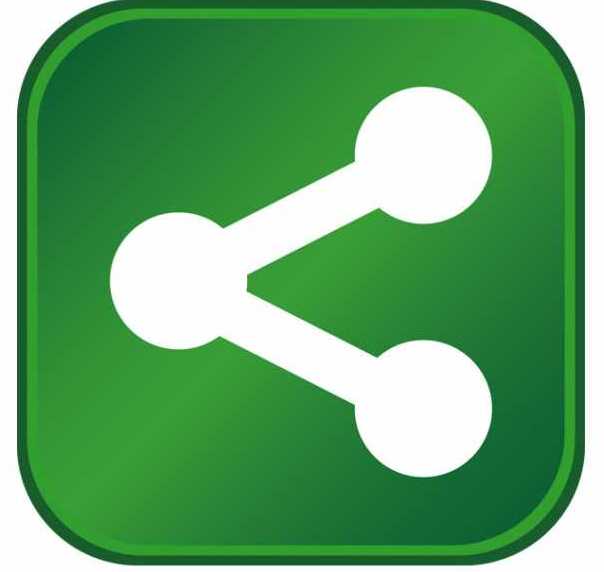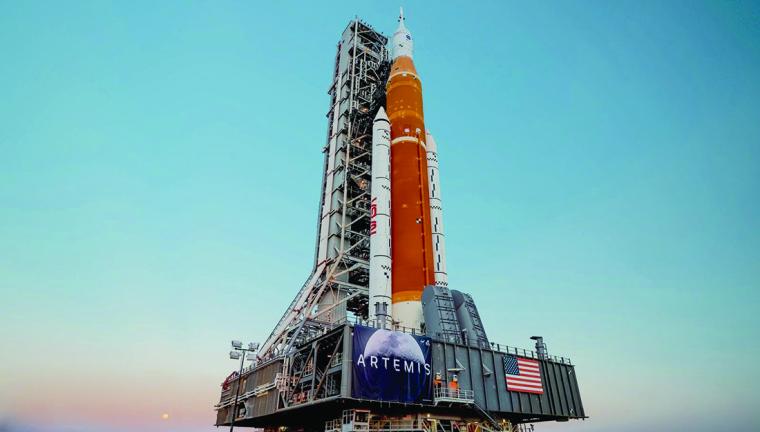 Louisiana's unique business advantages, sector diversity and support for innovation and climate action are driving a historic expansion of the state's economy.
Diversified capital investment of $41.2 billion in the last two years has laid the groundwork for future growth. Louisiana's economic development leaders are ensuring the trend continues by empowering business prosperity; leaning into the global energy transition; reinvesting in critical infrastructure; supporting research and technology; and recruiting, training and sustaining Louisiana's most valuable resource – a skilled and versatile workforce.
Empowering Businesses
Companies establishing their first Louisiana ventures are welcomed by a pro-business ecosystem committed to supplying the resources necessary for success.
A series of recent new business development projects has reinforced the state's standing as an ideal location for energy, advanced manufacturing and process industries investment. In 2022, Origin Materials, a carbon-negative materials company, announced plans to invest at least $750 million to develop a biomass manufacturing facility in Ascension Parish. Calucem, the world's second-largest producer of high-performance calcium aluminate cement, chose Louisiana for its first U.S. base of operations, a $35 million manufacturing facility in New Orleans.
"Our choice of Louisiana for our first all-new manufacturing project in the U.S. is due to the availability of strategic raw materials and access to waterways and skilled labor," Calucem CEO Yuri Bouhhuis said.
Perhaps the most compelling evidence of Louisiana's exceptional business climate can be found in the pace and scale of the reinvestments that existing companies are making across industries. The list of expansion projects is long and diverse, and it reaches every corner of the state.
In 2022, BASF announced a $780 million investment as its final phase of a $1 billion expansion project at its Geismar MDI facility. Syrah Technologies' $176 million investment establishes the state's first EV battery supply-chain foothold in Vidalia, with additional expansions to come. Deere & Co, the global manufacturer of the iconic John Deere brand of agricultural, construction and forestry equipment, is investing $29.8 million to expand operations at its Thibodaux facility, shifting production of cotton harvesting tractors from China to the U.S.
Fueling the Future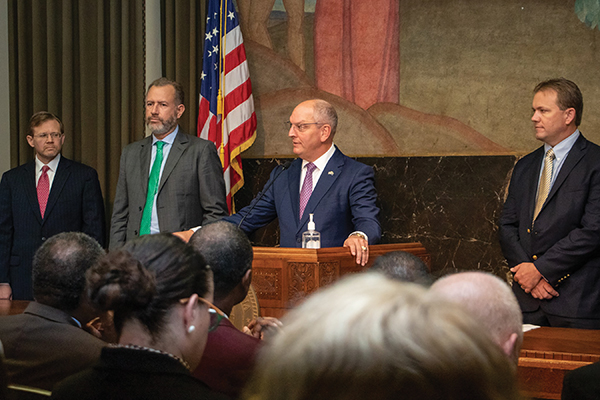 Louisiana continues to model how states can leverage action on climate change to spur economic growth.
By balancing continued support for vital oil and gas interests with an aggressive climate action plan that encourages pursuit of hydrogen, solar, wind, alternative fuels, electric vehicle battery and CO2 emissions-reduction projects, the state has emerged as a leader in the transition to clean energy even as it solidifies its critical role in the global LNG supply chain. The state is seeing billions of dollars of investment and funding for the production and export of fuels with both current and future applications.
Since 2020, Louisiana has seen $26.9 billion in investment for low-carbon or no-carbon energy transition projects. Among them are CF Industries' $2.2 billion investment in carbon-reduced ammonia production at new and expanding Donaldsonville manufacturing facilities. The company followed this with the announcement of a milestone partnership between EnLink Midstream and ExxonMobil that will utilize EnLink's pipeline network to transport captured CO2 and permanently store it underground on property owned by ExxonMobil in Vermilion Parish.
"This landmark project represents large-scale, real-world progress on the journey to decarbonize the global economy," said Dan Ammann, president of ExxonMobil Low Carbon Solutions.
Louisiana's decarbonization strategy also includes the fuels of the future, positioning the state as a continued leader in powering everyday life. Alternative fuels like natural gas and bio-derived sources have been among the highest areas of investment. A commitment to decarbonization combined with new ideas has established an energy workforce and infrastructure advantages that position Louisiana for long-term economic growth, no matter what the sector's transformation timeline turns out to be.
Supplementing the state's efforts, the federal government awarded $50 million from the U.S. Economic Development Administration's Build Back Better Challenge to a groundbreaking plan to create an offshore wind-powered hydrogen energy industry cluster in south Louisiana. Dubbed H2theFuture, the project was one of 21 selected for funding through the 2021 American Rescue Plan competitive grant program. The winning Louisiana proposal creates a roadmap for decarbonizing Louisiana's manufacturing sector while creating new energy jobs.
Reinvesting in Critical Infrastructure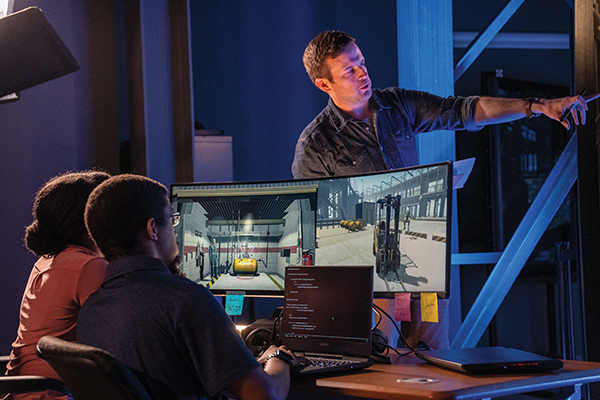 Business success often relies on infrastructure and logistics, and Louisiana's extensive port system, proximity to the Gulf of Mexico and central location in the southern U.S. establish the state as a powerful hub of global and domestic commerce.
Reinvestment in logistics assets from public and private entities has helped to further secure Louisiana's place as a U.S. leader in foreign direct investment. In December 2022, the Port of New Orleans unveiled plans for a $1.8 billion Louisiana International Terminal (LIT) complex that dramatically increases Louisiana's import and export capacity.  At full build-out, LIT will handle two million TEUs annually, taking advantage of the deeper 50-foot Lower Mississippi River Ship Channel.
These types of long-term infrastructure investments allow Louisiana's ports to maintain their critical role in global supply chains, accounting for 25 percent of all U.S. waterborne commerce. They also help to explain why Louisiana is home to five of the top 15 U.S. ports by tonnage and the largest liquefied natural gas (LNG) export terminal in the country.
The expansion has been accompanied by innovation. In 2021, a forward-thinking partnership of the U.S. Department of Commerce, the State of Louisiana and the nonprofit Water Institute of the Gulf developed the Lower Mississippi River SmartPort & Resilience Center, or SmartPort, to bring river navigation into the digital age.
Offering real-time data that can be shared by port administrators, shippers, tenants, cargo and ground transportation providers, SmartPort has been compared to the Waze motorist app, giving information that boosts efficiency by allowing users to assess critical operational factors such as tracking currents, river congestion, visibility and weather conditions. SmartPort's unique data-sharing solution enables the full spectrum of stakeholders — from captains to cargo companies and port operators — to pinpoint potential delays in operations and, in the process, significantly improve their logistical capabilities.
Pioneering Innovation and Cutting-Edge
Workforce Development
Louisiana's penchant for economic diversity and innovation was on full display when the Space Launch System blasted Artemis, NASA's new moon and Mars mission, into space.
With significant contributions from Michoud Assembly Facility in New Orleans, the SLS rocket is emblematic of the future-focused economic development mindset that has also resulted in major recent investments in the state's tech, life sciences and water management sectors.
As hubs of innovation emerge across the state, Louisiana's workforce is rapidly diversifying as well, thanks to a host of strategic education partnerships that are preparing students to step into post-graduate careers that impact global health outcomes, facilitate space exploration, strengthen the nation's cybersecurity and build a more resilient coast.
Companies across a diverse industrial spectrum can count on Louisiana to deliver a skilled workforce thanks to LED FastStart's cutting-edge technology, creative education partnerships and a long-term commitment to sustaining the state's talent pipeline.
LED FastStart's three-pronged "Recruit, Train, Sustain" philosophy stands out from counterpart programs in larger states due to the strength of four powerful differentiators:
• Customized micro-training with virtual reality and artificial intelligence capability across a range of industries;
• A next-generation job seeker platform, LED FastStart Recruiting, that expands access and increases talent pool diversity;
• A growing portfolio of secondary and higher education partnerships;
• The development of a technologically advanced Innovation Center next to the State Capitol, expected to begin construction in 2023.
"LED FastStart's ability to keep Louisiana on the leading edge of workforce development is a remarkable success story made possible by a strong commitment from the legislature and governor to invest in our workers," LED Secretary Don Pierson said. "I invite anyone who cares about Louisiana's economic future to visit the 'Recruit, Train, Sustain' website (www.faststart.opportunitylouisiana.com/) to see the FastStart approach in action, and hear what CEOs and other leaders have to say about its extraordinary impact. I am proud of what it says about Louisiana, and about the economic opportunity that awaits companies that invest here."  T&ID
About the Author