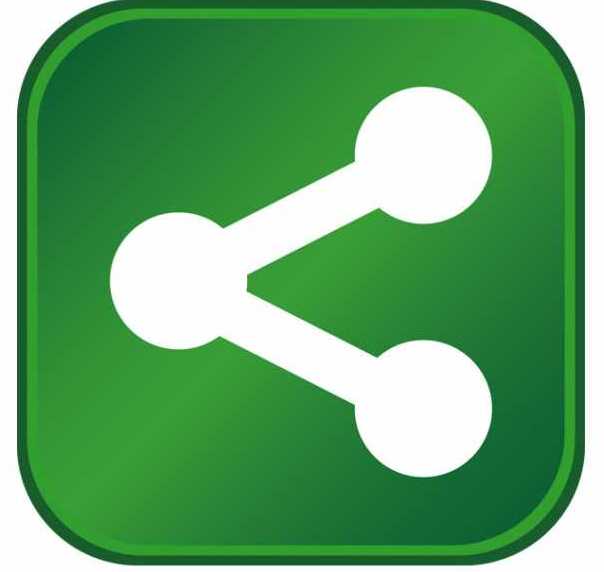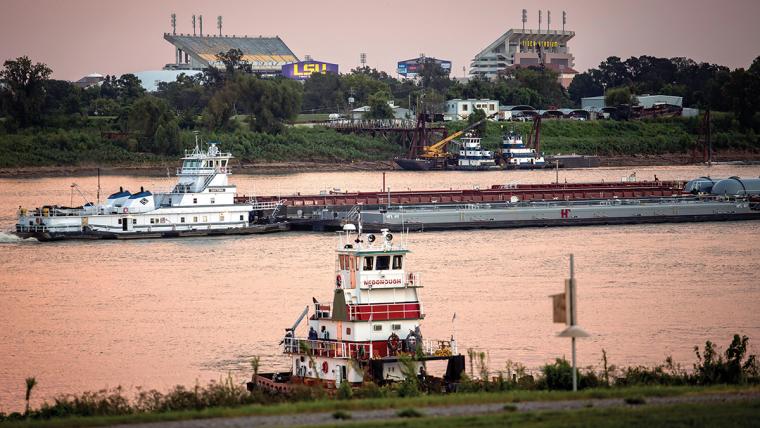 The Mississippi River, a centralized location in North America and proximity to the Gulf of Mexico have long positioned Louisiana as a powerful and enticing hub of global and domestic commerce. Thomas Jefferson recognized the area's strategic significance in 1803, when he purchased Louisiana from the French to facilitate shipping commerce from the Gulf of Mexico to the Midwest and America's growing heartland.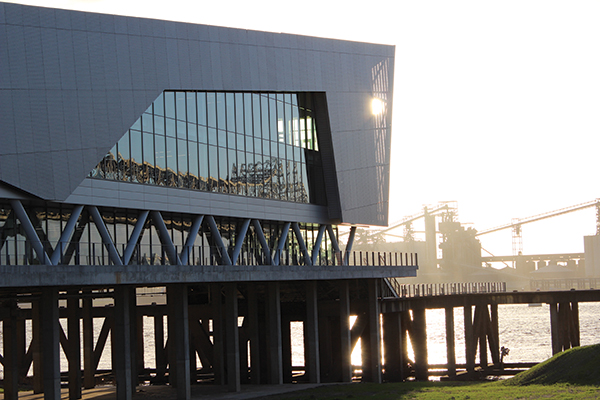 But Louisiana's centuries-long leadership as a hub for domestic and international trade is not purely the result of its geographic good fortune. Optimizing the gateway to the Gulf of Mexico for international commerce has required repeated investments in infrastructure, including an extensive port system that over time has made Louisiana a worldwide leader in exports of cotton, rice, soybeans and grain and imports of steel, rubber, coffee, fruits and vegetables.
The return on those investments is higher than ever in today's interconnected global economy. As supply chain logistics grow ever more critical and complex, companies are turning to Louisiana's transportation network and shipping expertise to support an increasingly diverse range of businesses – from renewable energy to advanced manufacturing, agribusiness to bioscience research, software development to water management, aeronautics to entertainment.
The manmade reinforcements for those centuries-old natural advantages now include:
• Six Mississippi River deep draft ports, combining to handle the most domestic cargo in the nation.
• Six Class I railroads spanning over 3,000 miles. New Orleans is the only place in America where six Class I railroads converge with a deepwater seaport.
• Six interstate highways covering more than 1,000 miles combined, connecting all corners of the state with major regional markets.
• Nearly 50,000 miles of pipelines, integrated to crisscross every major highway, railroad and navigable waterway in the state.
• Seven commercial airports, including Louis Armstrong New Orleans International Airport, recently named North America's number one large airport by J.D. Power for customer satisfaction.
• The Louisiana Offshore Oil Port, the nation's first and only deepwater oil port.
These ongoing infrastructure investments have resulted in Louisiana ports now carrying 25 percent of all U.S. waterborne commerce, and passing through 60 percent of the nation's grain and 20 percent of the nation's coal. Louisiana is home to five of the top 15 ports by tonnage in the U.S.
Advancing Efficiency and Increased Safety, Louisiana Launches SmartPort
To stay ahead of the curve, Louisiana ports are incorporating state-of-the-art technologies to ensure the state's waterborne commerce operates at peak safety and efficiency.
The most recent manifestation of this forward-leaning mindset is a strategic partnership of the U.S. Department of Commerce, Louisiana Economic Development (LED), the State of Louisiana and the nonprofit Water Institute of the Gulf to develop the Lower Mississippi River SmartPort & Resilience Center to bring river navigation into the digital age.
Dubbed "Waze on the Water," a reference to the popular motorist app, SmartPort offers real-time data that can be shared by port administrators, shippers, tenants, cargo and ground transportation providers. The program gives users information that increases efficiency by providing access to critical operation factors, including tracking currents, river congestion, visibility and weather conditions.
Crowdsourced data from vessels are integrated with official survey data and artificial intelligence in SmartPort, which produces accurate, immediate and actionable assessments of port and river conditions, such as shoals, river depths, vessel congestion, visibility and more. A full spectrum of stakeholders, including captains, cargo companies and port operators, are able to pinpoint potential delays and, in the process, significantly improve their logistical capabilities.
SmartPort's features also include management of the river itself, as it measures sediment building up. Beyond the navigation notes among stakeholders, sediment monitoring is one of SmartPort's most useful tools, providing real-time monitoring for dredging analysis.
The first wave of ports to deploy the SmartPort conditions assessment solution include Lake Providence, Madison, Vidalia, Greater Baton Rouge, South Louisiana, New Orleans, St. Bernard and Plaquemines. The deployment of services to these ports is slated to grow, as the U.S. Department of Commerce, the State of Louisiana and other partners have pledged an additional $3 million to broaden the program. The combined funding will support development of regional data sharing exchanges as well as an emergency operations center.
"Dynamic water levels, sedimentation and reduced visibility are major challenges for ports all along the Mississippi River and beyond," said Justin Ehrenwerth, the Water Institute's president and CEO. "Leveraging existing technology and developing new predictive tools will allow us to address some of the most pressing challenges of today while anticipating those of tomorrow."
In addition to the first ports to join the SmartPort network, the team includes support contractors who are developing back-end platform adjustments. The completed SmartPort program is expected to fully go online by the middle of 2022.
"Each of the SmartPort initiative partners recognizes the Mississippi River as a critical economic artery that drives economic benefit throughout the state and country," said Brandy D. Christian, President and CEO of the Port of New Orleans. "SmartPort's strategic application of analytics technology will help us all more fully and safely harness commercial opportunities while better understanding river behavior."
Efficiencies Poised to Support Economic Growth
SmartPort is just the latest example of Louisiana's history of infrastructure reinvention. In addition to technological investments, engineering projects are also underway, including a $238 million effort by the U.S. Army Corps of Engineers to deepen the lower Mississippi River ship channel, allowing ships a 53-foot draft.
While stalwart industries have made use of the river for centuries, emerging industrial sectors are also seizing its benefits.
In February, carbon-negative materials company Origin Materials announced a $750 million biomass manufacturing facility in Ascension Parish. The project will result in more than 1,000 direct and indirect jobs. The company cited proximity to the Mississippi River as a key advantage for its unique process.
"The site sits along the Mississippi River with easy access to barge and rail and plentiful local wood residue feedstock," said Origin Materials cofounder and co-CEO John Bissell.
Further upriver, Australia-based Syrah Resources announced a $176 million expansion of Syrah Technologies, its natural graphite processing facility in Vidalia. Developing active anode materials for lithium-ion batteries for the electric vehicle industry, Syrah's location on the Mississippi River gives it access to domestic markets and its international supply chain originating in Mozambique.
"Louisiana has all the right elements for the development of new technology in the manufacturing sector," said Syrah Resources CEO Shaun Verner. Among those elements: the state's "excellent supply chain logistics optionality for this and potentially future expansions."
Water and Logistics: Keys to Workforce Growth
Serving as a symbolic bridge between Louisiana's natural advantages and commitment to innovation is the 35-acre Water Campus, a public-private mixed-use development on the Baton Rouge riverfront.
The campus is home to a wide variety of government, commercial and nonprofit entities anchored by the Water Institute of the Gulf, dedicated to advancing the understanding of coastal and deltaic systems and to applying scientific and technological solutions for the benefit of society. The Institute builds collaboration with public, private and academic partners to preserve and protect the environment, and to develop and share technology that advances water management efforts worldwide.
The state Coastal Protection and Restoration Authority is headquartered on the campus as is the Louisiana State University Center for River Studies and a cybersecurity center created through a partnership of federal, state, higher-ed and business entities. The campus, located between the LSU campus and downtown Baton Rouge, has a long-range development plan that could eventually generate more than 4,000 new jobs.
Water-related small businesses are emerging as well, in support of a massive coastal restoration effort. For example, Tarpan Construction of Cottonport provides civil construction services for coastal restoration, levees, roads, bridges and utilities. LED has identified water management as one of the state's key industries, estimating that it can generate 45,000 new direct jobs over the next generation.
The Louisiana Ports Association estimates that ports and Louisiana's wider water-adjacent industries are generating 525,000 jobs, or one in five jobs in the state. It also estimates that ports in Louisiana generate more than $182 billion in economic output.
"The Mississippi River and Gulf of Mexico are connected to Louisiana's history and economy in powerful ways," LED Secretary Don Pierson said. "The state's vision and investment has reinforced those connections and established Louisiana as a hub of international research as well as international trade. Five straight years of capital investment growth are evidence that Louisiana's natural advantages and business climate are helping companies compete in our increasingly global economy."  T&ID