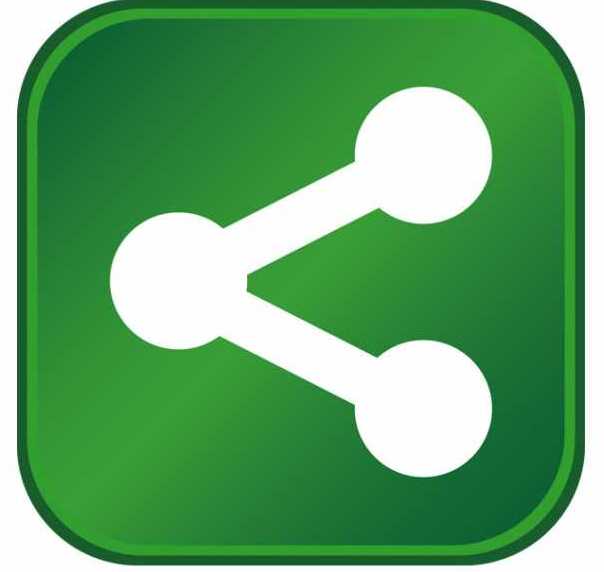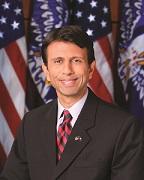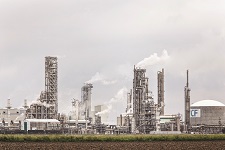 With a dramatic transformation since 2008, Louisiana is attracting major business investment in traditional and emerging industries, projects resulting in more than 83,000 new jobs and $54 billion in new capital investment. Louisiana has achieved unprecedented acclaim with three Top 10 business climate rankings and a fourth consecutive No. 1 ranking for the state's innovative workforce program, LED FastStart®.
By December 2012, the state's rapid ascent in competitiveness coincided with the announcement of Louisiana's largest-ever manufacturing project: South Africa-based Sasol Ltd. announced plans to build a $16 billion to $21 billion gas-to-liquids and ethane cracker complex in Southwest Louisiana – likely the largest foreign direct investment to that date in U.S. history.
Underlying the historic announcement is a key catalyst – the advent of low, stable natural gas prices – that coincided with Sasol's finding an ideal site and business climate in Louisiana.
"We are literally having an industrial revolution in the United States because of the abundance of competitively priced natural gas we've seen in the past two years," said Dan Borné, president of the Louisiana Chemical Association.
With highly competitive incentives and a workforce honed by generations of manufacturing, Louisiana is at the epicenter of the U.S. industrial rebirth. Louisiana Economic Development (LED) estimates at least $50 billion in new manufacturing projects will be under way in the state within three to four years.
Other major investments announced in Louisiana include:
Benteler Steel/Tube – The German manufacturer of precision steel tubing for the automotive and energy sectors will invest $900 million and create 675 direct jobs in Shreveport, Louisiana, for one of Northwest Louisiana's largest manufacturing projects on record. A $22 million Advanced Manufacturing Center at nearby Bossier Parish Community College funded by a state-local partnership will train Benteler employers and serve other area manufacturers.

CF Industries – Announced in November 2012, the project entails a $2.1 billion nitrogen-based fertilizer expansion in Donaldsonville, Louisiana. Natural gas accounts for approximately 70 percent of the company's production costs.

Incitec Pivot Ltd./Dyno Nobel International – Dyno Nobel and its Australian parent company announced plans to build an $850 million ammonia production facility in Waggaman, Louisiana, co-locating with Cornerstone Chemical Company, which itself is spending $175 million to bring total investment to more than $1 billion.

EuroChem – Based in Russia, the company committed in July 2013 to build an ammonia and urea production plant in Louisiana to manufacture fertilizer products for U.S. and offshore markets. The project will create 200 new direct jobs and an estimated 1,378 new indirect jobs.

IBM – Among the largest Fortune 500 firms, IBM announced in March 2013 that it will open an 800-job software development and solutions center in downtown Baton Rouge, Louisiana. A new urban center will result, along with a partnership between IBM and Louisiana State University to boost curricula and graduates in computer science and other quantitative-intense fields.

AAR Corp. – The greater Chicago-based leader in commercial aircraft maintenance, repair and overhaul services announced in August 2013 a 750-job MRO facility at Chennault International Airport, with the State of Louisiana creating an Aircraft MRO Center of Excellence at SOWELA Technical Community College in Lake Charles, Louisiana.

The Dow Chemical Company – The world's No. 2 chemical company announced in August 2013 a $1.1 billion investment in a pair of new polyolefin plants and upgraded ethylene capacity that will result in more than 540 new direct and indirect jobs near Plaquemine, Louisiana.
Louisiana's recent project wins – which include a 400-job expansion in Baton Rouge by engineering, procurement and construction leader CB&I – demonstrate great diversity. With the nation's top software development incentive, Louisiana has attracted many digital firms, such as Oscar-winning Moonbot Studios and Twin Engine Labs in Shreveport, Pixel Magic in Lafayette, LocalMed in Baton Rouge, and TurboSquid, The Receivables Exchange and AudioSocket in New Orleans. Joining them are technology heavyweights, such as EA, with its North American Test Center in Baton Rouge, Paris-based Gameloft and Connecticut-based GE Capital with major new software development and IT centers in New Orleans, and the new IBM center with 150 current employees at a temporary office while its permanent center is being built in Baton Rouge.
Louisiana also is attracting advanced biofuels and next-wave energy projects, such as Drax Biomass in Northeast Louisiana and Sundrop Fuels, German Pellets and Cool Planet Energy Systems in Central Louisiana – companies making a combined investment exceeding $1 billion. Like Louisiana's petrochemical sector, the projects are benefiting from competitively priced natural gas.
Louisiana operations engaged in plastics and coatings manufacturing are harnessing the same trend. Two recent investment examples include: 
SE Tylose – Owned by Japan-based Shin-Etsu, the company is investing $420 million to manufacture components for latex paints and water-based coatings in Plaquemine, where the business will support a multi-billion-dollar investment in plastics-based chemistry by its sister company, Shintech Inc.

Methanex Corp. – The global methanol leader announced in 2012 and 2013 it would relocate two methanol plants from Chile to Geismar, spending $1.1 billion on its first U.S.-based methanol production facility in more than a decade. Methanex CEO Bruce Aitken cited the following reasons for relocating to Louisiana: low natural gas prices, regional methanol consumption and the state's world-class infrastructure, skilled workers and positive business environment.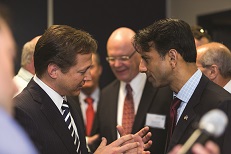 As Aitken indicated, Louisiana's extensive pipeline infrastructure and favorable natural gas climate are hardly the only reasons for the unprecedented investment.
Spurring Louisiana's renaissance are comprehensive, customized workforce solutions; major government reforms in ethics laws and tax policy; an experienced industrial construction workforce; highly competitive business incentives; and – above all – an innovative ability to adapt to the new global economy.
Louisiana offers the lowest business taxes in the nation for new manufacturing projects, according to the Tax Foundation and KPMG. The top-ranked LED FastStart® program, with the ability to rapidly deploy trained staffs, has become a key deal closer for Louisiana. Recently, Louisiana enacted a new Competitive Projects Payroll Incentive to provide up to a 15 percent payroll rebate over 10 years for major investments.
Louisiana offers one of the best expedited environmental permitting programs in the U.S. and because natural gas fuels a large portion of the state's power generation, electricity rates for Louisiana industry rank among the lowest in the nation.
"Our right-to-work status makes Louisiana an easy environment to operate in and a value option for companies looking for easy access to one of the world's largest free markets, the United States," said LED secretary Stephen Moret. "To put it simply, Louisiana is a top competitor with a low-cost business environment. We've created a business case that is second to none."
While modernizing its energy and chemical sectors, Louisiana is quickly diversifying as a hub for advanced manufacturing, software development and technology innovation.
"We're not the Louisiana people knew a decade ago," Moret added. "Louisiana has attracted GE, IBM, Electronic Arts and a host of software and digital media companies in recent years."
About the Author