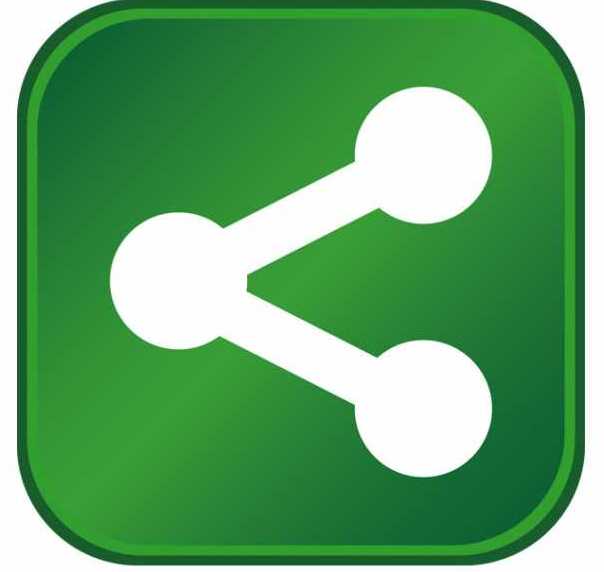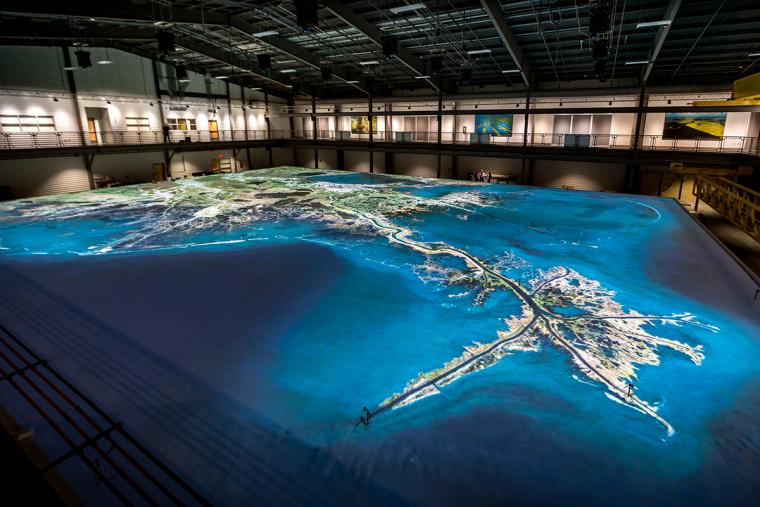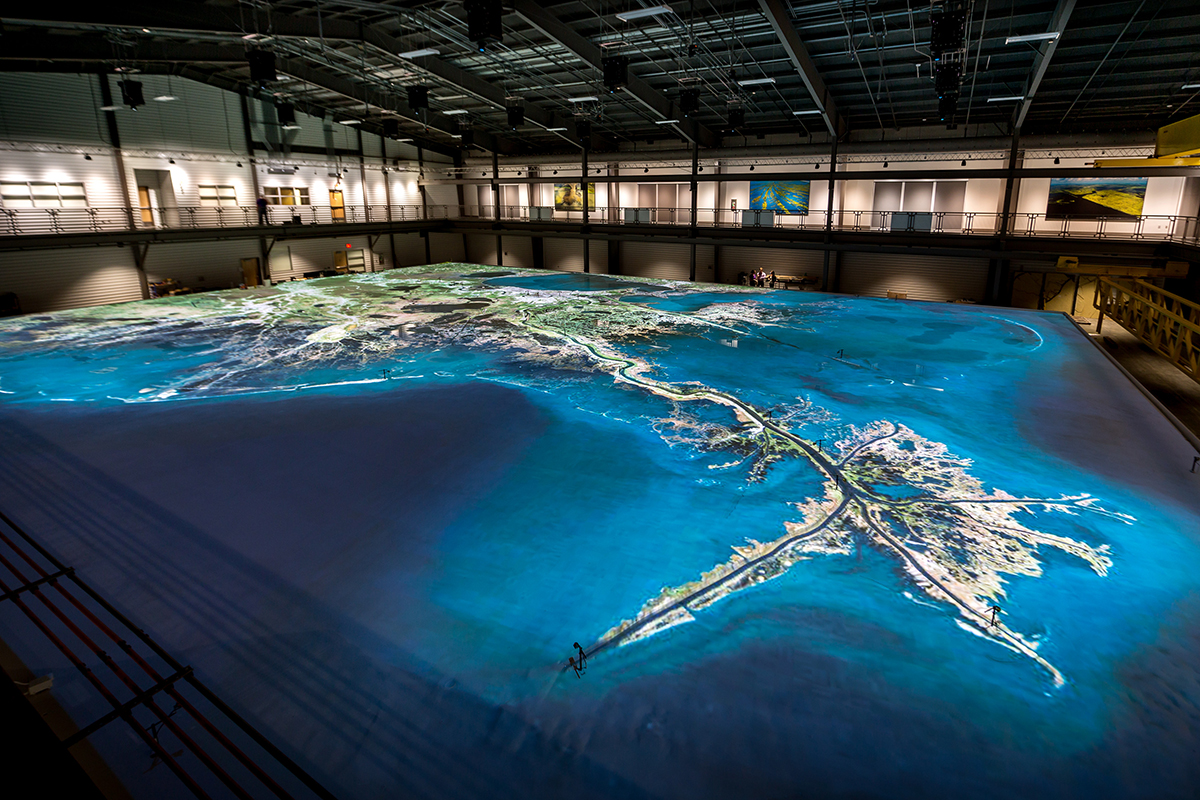 For Louisiana, going global is nothing new. The state leads the United States in per capita foreign direct investment, with over $60 billion attracted in the past decade. Louisiana offers five of the Top 15 ports in the U.S. (by tonnage), with exports from Louisiana topping $57 billion in 2017—more than Florida, Ohio, Pennsylvania or Georgia.
What's emerging on the global scene is Louisiana's leadership in water management. One of nine key industries targeted by Louisiana Economic Development (LED), water management in the state encompasses more than 120 professional construction and engineering firms, with an annual economic impact of $1.5 billion and 10,000 jobs in coastal protection and restoration alone.
By 2030, LED and McKinsey & Company estimate Louisiana's water-management sector could support 45,000 jobs. Development of a 5-year-old Water Campus continues in Baton Rouge, where the 35-acre downtown business park holds the potential for 4,000 jobs and 1.6 million square feet of space. Anchor tenants at The Water Campus include Louisiana's Coastal Protection and Restoration Authority (CPRA), the LSU Center for River Studies and The Water Institute of the Gulf, a research organization pursuing water-management solutions with partners in Chilé, Somoa, France, Vietnam and other nations and states.
In 2017, The Water Institute signed a research agreement with renowned Dutch institute Deltares. By late October and early November 2018, Louisiana Gov. John Bel Edwards led an economic development mission to Israel, where a focal point included a new partnership with Ben-Gurion University of the Negev and its Zuckerberg Institute of Water Research.
While New Orleans and coastal Louisiana will see more than 70 inches of rain this year, Beersheba—home to Ben-Gurion University, or BGU—may experience fewer than 10 inches of rain. The common bond of researchers from both lands will be harnessing water's potential to protect populations from extremes: drought or flooding.
"The Negev, the vast desert of southern Israel and home to the Zuckerberg Institute, is a striking contrast to the Mississippi River and coastal Louisiana, where The Water Institute of the Gulf is based," Gov. Edwards says. "But the reality is both of these institutes conduct water-management research all over the world, and both can bring their scientists and research together to solve our greatest water-related challenges."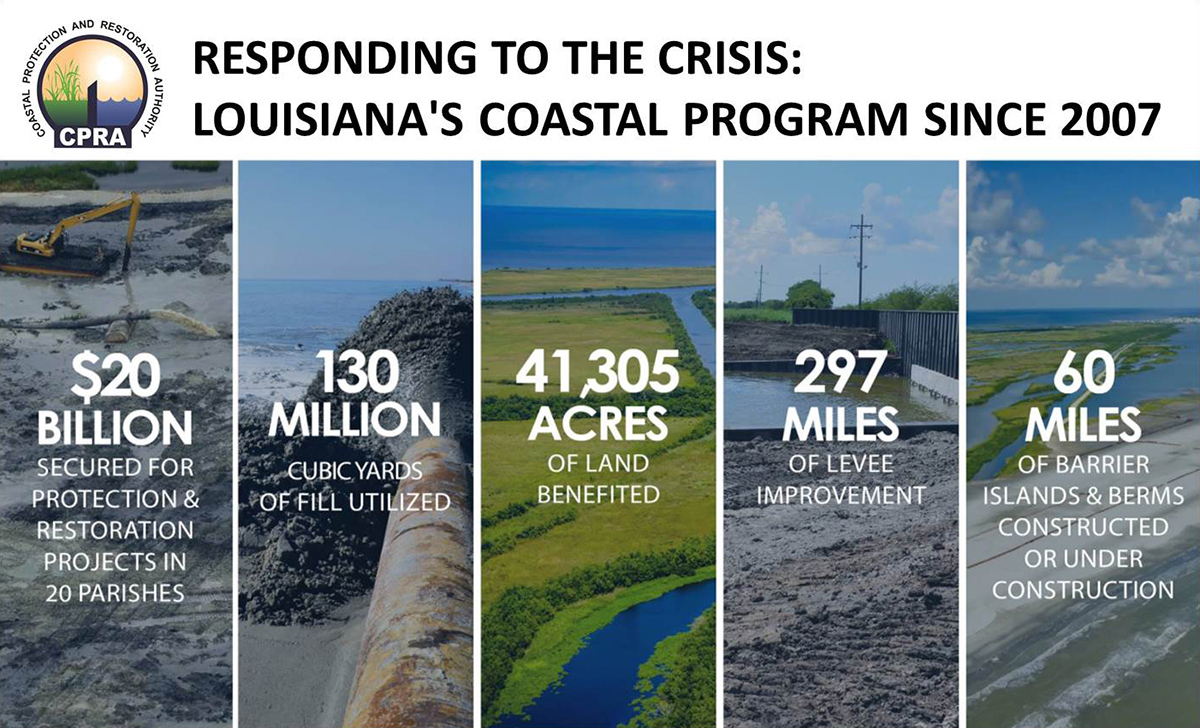 Pooling Resources
Through a five-year memorandum of understanding, the Louisiana and Israeli institutes will study stream restoration, groundwater modeling, policy and planning for sustainable water management, agricultural efficiency, enhanced water quality and new water resource technologies. In Baton Rouge, LSU's Center for River Studies houses a scale model of the lower Mississippi River, which scientists use to evaluate flood risks, surge threats and evolving habitats. In Beersheba, BGU scientists like Noam Weisbrod study new methods of water purification and production, and they delve into the viability of hydrogen-based fuels.
"Israel's arid climate and worldwide water shortages force us to think creatively about water use and conservation," says Weisbrod, director of BGU's Jacob Blaustein Institutes for Desert Research, which includes the Zuckerberg Institute.
"Our future generations depend on finding and developing the best possible science," notes Justin Ehrenwerth, president of the Louisiana-based Water Institute of the Gulf, at the MOU signing ceremony in late October. "And BGU has done a lot of that. You've made the desert bloom. You've taught the world that water challenges can be solved."
Louisiana is doing much the same with different challenges. Following Hurricane Katrina in 2005, federal and state officials installed a $14.5 billion series of flood- and surge-control structures surrounding New Orleans. The state also commissioned its coastal agency, CPRA, to assemble what would become a 50-year, $50 billion Coastal Master Plan. That plan guides ongoing work to restore and protect Louisiana's coast, and the results have been remarkable.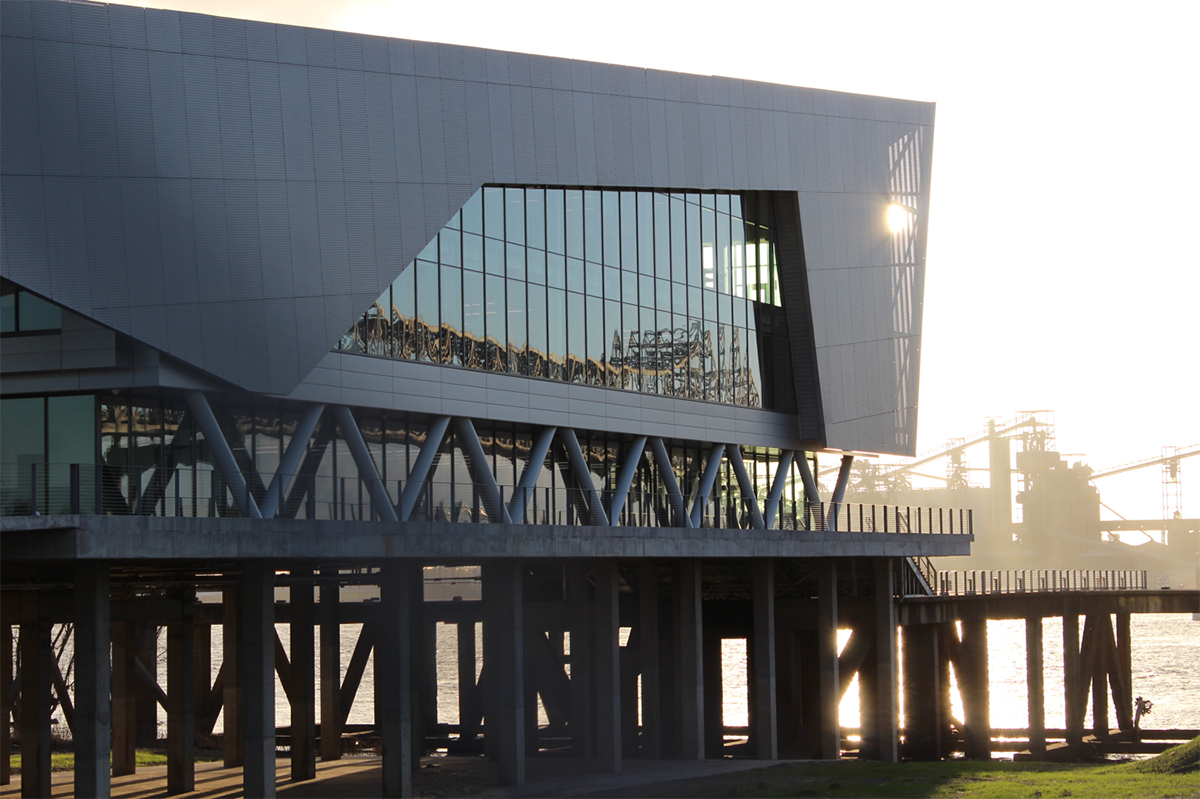 Since 2007, Louisiana's coastal program has secured $20 billion in funding for protection and restoration projects, deployed 130 million cubic yards of fill material for that work, benefitted over 41,000 acres of land, improved 297 miles of levees, and launched construction of 60 miles of barrier island berms.
Beneficiaries will be fisheries that host 75 percent of all commercially harvested fish species in the U.S., pipelines that supply $44 billion in annual fuel products, the deepwater Port Fourchon that serves 90 percent of all Gulf of Mexico oil and gas activity, and coastal habitats that make up 37 percent of wetlands in the continental U.S.
Though acute, Louisiana's coastal challenges are not unique. The state's coast is home to 2.5 million people, but 2 billion people worldwide live in similar proximity to the water.
"What Louisiana knows so well is what communities around the world are learning: Preparing for the last disaster isn't enough," Gov. Edwards says. With CPRA, the LSU Center for River Studies and the Center for Coastal and Deltaic Solutions—which houses The Water Institute of the Gulf—"We now have a place that we can point to on the map," the governor adds. "The Water Campus in Baton Rouge will be the epicenter of coastal research and action."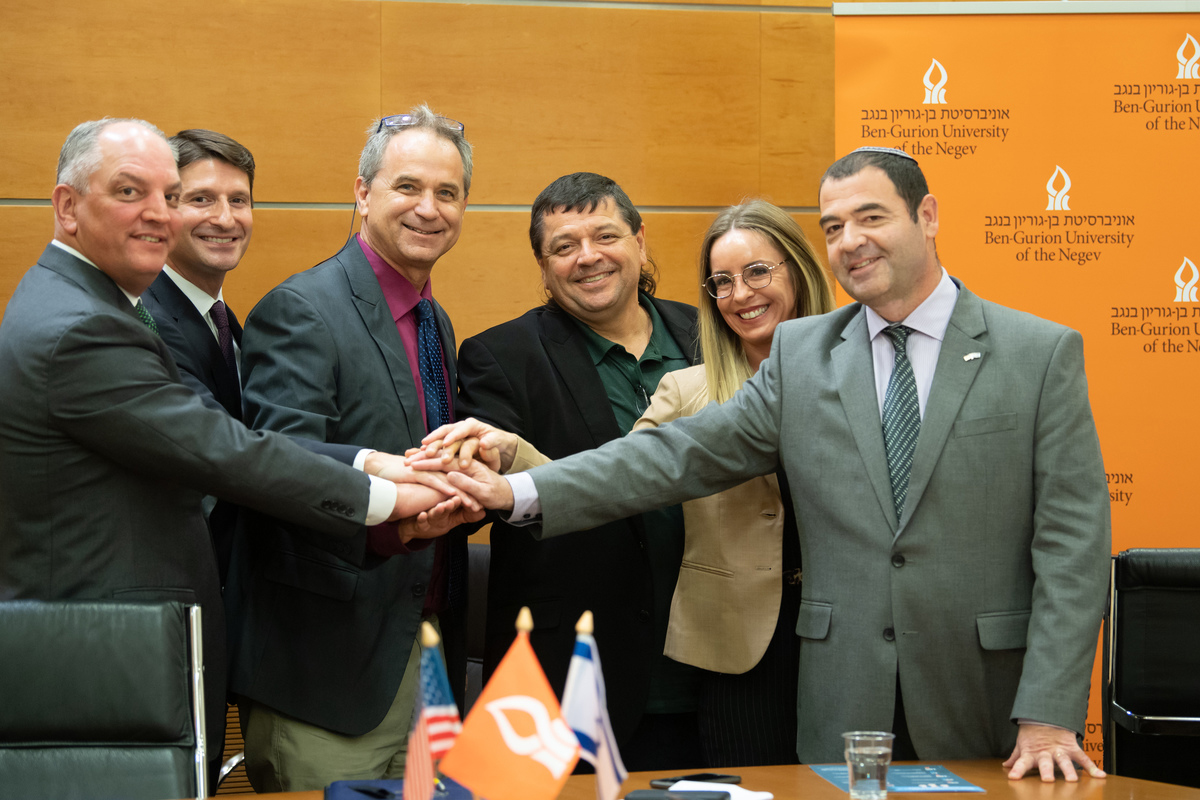 Attracting Talent
For the 10,000 jobs associated with Louisiana's in-state coastal projects, the average annual salary is nearly $60,000, over 14 percent higher than U.S. per capita income. Water management jobs are quality jobs, and they're inextricably linked to research and development on the innovative edge of the economy.
Louisiana has invested over $200 million during the past decade in STEM-related higher-education partnerships that are attracting technology employers statewide—over 20,000 new jobs associated with such companies as IBM, EA, GE Digital, CGI, General Dynamics IT, CenturyLink, DXC Technology and others.
A private nonprofit, the Baton Rouge Area Foundation, has led master planning of The Water Campus with new investment from research nonprofits, state agencies, higher education and private developers. The mix is expected to create its own technology hub for a widening water management sector with worldwide reach. Deltares, the Dutch coastal research leader, already has a presence on Louisiana's Water Campus.
"Our association with Deltares enhances the model for excellence that we're establishing at The Water Campus and across Louisiana," says LED Secretary Don Pierson. "Bringing the best scientists and engineers in the world together in Louisiana will prioritize coastal research while producing a notable benefit for our state's economy." T&ID
---
Incentives-at-a-Glance
LED FastStart® is a workforce development program providing customized workforce recruitment, screening and training to eligible new or expanding companies—all at no cost. Manufacturing or distribution facilities must create at least 15 jobs; service firms must create at least 50 jobs.
The Quality Jobs Program provides up to a 6 percent cash rebate on newly created jobs in eligible sectors for up to 10 years, along with a one-time state sales/use tax rebate on capital expenditures or a 1.5 percent rebate on total capital investment.
The Digital Interactive Media and Software Development Incentive provides up to a 25 percent refundable tax credit on qualified production expenditures and Louisiana resident labor expenditures. There is no minimum investment requirement and no cap on costs.
The R&D Tax Credit offers a 30 percent tax credit on eligible research and development expenditures made in Louisiana, including federal SBIR- and STTR-funded activities.
The Industrial Tax Exemption Program provides an 80 percent property tax abatement for up to 10 years on qualifying new capital investments by manufacturers.
About the Author