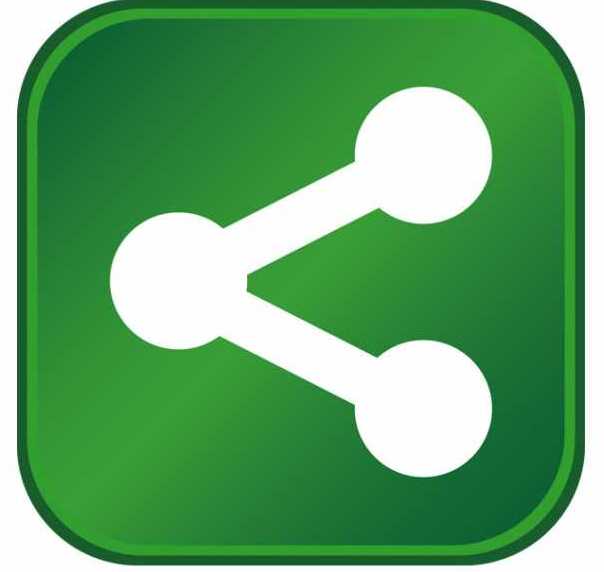 Company already has created 275 new, direct jobs and generated $156 million in capital investment
Today, Gov. Bobby Jindal joined ConAgra Foods CEO and President Gary Rodkin, ConAgra Foods Lamb Weston President Jeff DeLapp, ConAgra Foods Lamb Weston Delhi Plant Manager Doug Beyer and several other local leaders for the official ribbon cutting of Phase One of ConAgra Foods Lamb Weston's large-scale processing facility dedicated to high-quality, frozen sweet potato products.
Phase One construction began shortly after Gov. Jindal announced the project in August 2009, and to date, the project has resulted in 275 new, full-time jobs and a capital investment of $156 million. Louisiana Economic Development estimates the 275 full-time jobs have resulted in approximately 780 indirect jobs for a total new job impact to date of more than 1,050.
Under the cooperative endeavor agreement, or CEA, between the company and the state, Phase Two will represent a capital investment of $55 million to $100 million and is expected to be complete by February 2014. Once both phases are complete, project employment will increase to 500 to 600 full-time workers, with an average annual salary of at least $35,000, plus benefits, and represent a total capital investment of $211 million to $256 million.
"When ConAgra Foods Lamb Weston selected Louisiana for this new expansion last year, it was a major victory for not only Northeast Louisiana but for our entire state," said Gov. Jindal. "Phase One of this project already is having a significant impact in terms of jobs, capital investment and revenues, and this impact can only increase as ConAgra Foods Lamb Weston begins Phase Two. ConAgra's new facility means we can develop our homegrown resources to help our farmers, create good jobs and produce high-quality products for the world. Indeed major economic development wins like ConAgra, along with many others that we have announced since entering office, are helping transform Louisiana into the nation's best place for businesses to invest, expand and create jobs for our people."
ConAgra Food Lamb Weston's facility joins a growing list of recent value-added business successes in our state, including Zagis USA, Foster Farms, Georgia Pacific, Folgers and Dynamic Fuels. Gov. Jindal said, "We will continue to aggressively pursue companies in the value-added business sector, as well as other emerging growth industries to help ensure that Louisiana can achieve diversified, sustainable growth in the future."
"This significant investment is indicative of the big opportunity we see in our potato platform," said Rodkin. "Potatoes, including sweet potatoes, are a strategic priority for ConAgra Foods, and we are committed to expansion in this area. This new plant will further our North American leadership position in potatoes by supporting growth in an adjacent category, and add to our worldwide presence."
"The Delhi plant is the culmination of our decade-long experience with sweet potato processing technologies and product innovation," said DeLapp. "Today's official grand opening ribbon cutting celebrates the past year and a half of intense planning and construction, building our most sustainable plant to date. It is a singular accomplishment and true cornerstone of our continuing leadership in the industry."
An economic impact analysis conducted by Louisiana State University estimates the new facility will provide an injection of $2.1 billion to $2.4 billion in new, state economic output from 2009 to 2025, including increased wages totaling $0.9 billion to $1.1 billion. LSU further estimates the 500 to 600 new, direct jobs in place after both phases are completed will generate 1,420 to 1,704 new, indirect jobs for a total of 1,920 to 2,304 total new jobs in Louisiana. Accordingly, ConAgra Foods Lamb Weston will become one of Louisiana's top 100 economic-driver firms based on direct and indirect job impact. LSU's analysis also estimates the new facility will generate $70 million to $81 million in new, state tax revenues, and $19 million to $22 million in new, local tax revenues from 2009 to 2025.
ConAgra Foods Lamb Weston's new facility will process Louisiana sweet potatoes into sweet potato fries, with plans to process additional products. As a result, this project is helping Louisiana's sweet potato farmers expand the state's sweet potato acreage in North Louisiana to meet the company's aggressive production needs. With approximately 15,000 acres dedicated to sweet potato growth, Louisiana is third in the nation for total sweet potato acreage, behind only North Carolina and Mississippi.
The new facility will be one of the first food plants in the country built from the ground up with the newest and best processing and packaging technologies in the industry, which will also follow Leadership in Energy and Environmental Design, or LEED, standards for environmentally sustainable construction.
During the site selection process, state and local officials developed a customized incentive package to help secure the project. If all performance requirements are met under the CEA, ConAgra Foods Lamb Weston will receive $32.4 million to $37.4 million in financial assistance for plant processing equipment and site infrastructure from the Mega Project Development Fund.
Louisiana FastStartTM, LED's award winning workforce training program, is also providing assistance to ConAgra Foods Lamb Weston. Louisiana FastStart has already provided more than 16,500 hours of customized workforce recruitment, screening and training to ConAgra Foods Lamb Weston for Phase One, and will continue to provide additional services for Phase Two. 
ConAgra Foods Lamb Weston, a subsidiary of ConAgra Foods Inc. (NYSE: CAG), is North America's premier supplier of frozen potato, sweet potato, appetizer and vegetable products, serving both the foodservice and retail industries. Lamb Weston currently markets sweet potatoes to restaurants under the Sweet Things® brand. The company also offers a line of all natural sweet potato products under the Alexia® brand through supermarkets and specialty stores.