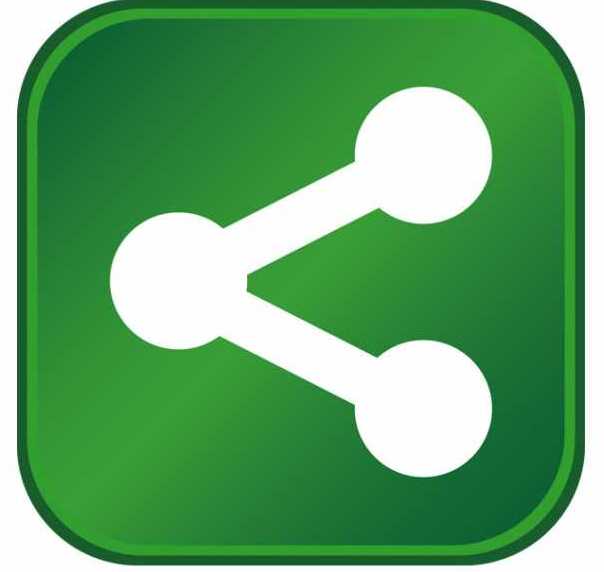 Gov. John Bel Edwards highlighted the Jefferson Parish groundbreaking by US Foods for the company's expansion of its F. Christiana distribution facility in Marrero, which will triple in size to 200,000 square feet. The project will retain 140 existing jobs and create 45 new direct jobs, with an average annual salary of $46,000, plus benefits. Louisiana Economic Development estimates the project also will result in 38 new indirect jobs, for a total of more than 80 new permanent jobs in Louisiana's Southeast Region.
Expanding the F. Christiana distribution facility will support the company's growth across the Gulf South region and will provide expanded opportunities for the company to serve new and existing customers. US Foods explored a wide variety of markets for the investment before deciding to expand and enhance the F. Christiana location in Jefferson Parish. Construction is expected to be complete by the end of 2020, with hiring for the new positions to begin soon thereafter.
F. Christiana was acquired by US Foods in June 2017. Headquartered in Rosemont, Illinois, US Foods is one of the largest foodservice distributors in the United States, serving approximately 250,000 restaurants and foodservice operators. The company has 25,000 employees and more than 60 locations.
"From its roots as an egg packer during the Great Depression, F. Christiana grew into one of the most admired brands in New Orleans and one of the leading food distributors in the Gulf South and the nation," Gov. Edwards said. "The company's acquisition by US Foods has created extraordinary new opportunities for F. Christiana's employees and customers. In making this major commitment to growth, US Foods recognized the value of F. Christiana, the strength of Louisiana's business climate, and the dedication and skill of the outstanding workforce in Marrero and Jefferson Parish. This is an investment that will bring great value to US Foods in Louisiana and far beyond our state's borders."
F. Christiana is a broadline distributor of food and food-related products, with more than 1,800 independent restaurant, hotel and convenience store customers in Louisiana, southern Mississippi and parts of southern Alabama. LED, along with the Jefferson Parish Economic Development Commission, or JEDCO, began discussions about a potential expansion project with US Foods in October 2017.
"This is an important day for US Foods as we take the next step to expand our footprint in Louisiana and reaffirm our commitment to our customers and the community," said South Region President Keith Knight of US Foods. "This expansion will allow us to continue to grow and serve more customers throughout Louisiana. We would like to thank Louisiana Economic Development, Jefferson Parish and JEDCO for their ongoing support through the many phases of this important investment." 
To secure the company's investment in the Marrero facility, the State of Louisiana offered the company a competitive incentive package that includes the services of LED FastStart® – the nation's No. 1 state workforce development program. The company will receive a performance-based grant of $1.5 million to offset the cost of facility improvements and construction upgrades to the site and facility. Also, the company will receive a performance-based, forgivable loan of $561,000 from the state's Economic Development Award Program for infrastructure upgrades at the site. Additionally, the company is expected to participate in Louisiana's Enterprise Zone Program.
"It is an honor to celebrate the groundbreaking of the US Foods expansion in Jefferson Parish," said Jefferson Parish President Mike Yenni. "Companies choose Jefferson Parish because of our business-friendly climate, our ease of accessibility and our excellent workforce. We are welcoming one of the largest food distributors in the nation into our community, adding to the list of numerous national and international brands that choose to call Jefferson Parish home. This announcement is further proof that Jefferson Parish has become a preferred destination for business. We look forward to a long relationship with US Foods."
The US Foods facility is designed to meet rigorous LEED Silver certification requirements established in the Leadership in Energy and Environmental Design program by the U.S. Green Building Council. The food logistics facility will incorporate energy and environmental improvements, such as energy-efficient refrigeration systems; energy-saving LED lighting; optimized HVAC systems; and water-efficient landscaping. The company also has committed to using recycled content furnishings and building materials; implementing waste segregation; and recycling waste generated during demolition and construction.

"The JEDCO team is proud of this major economic development win for JEDCO and Jefferson Parish," said JEDCO President and CEO Jerry Bologna. "Business retention and expansion have long been a key component of our economic development strategy. When a nationally recognized company like US Foods chooses to expand in Jefferson Parish, it lends credibility to our efforts and reminds us what all of our hard work is about: creating jobs and investment in our community. We look forward to a long-term partnership with US Foods as they expand their vision across the region."
The Jefferson Parish Council is providing public infrastructure improvements that will enhance access to the F. Christiana distribution center and support the expansion project by US Foods.

"The Parish Council is proud to provide funding for infrastructure improvements around the US Foods site, making the entire area more development-ready," said Jefferson Parish Councilman Paul Johnston of District 2. "The investment into the area will help us attract additional prospective businesses, providing an additional economic boost to the West Bank of Jefferson Parish."
About US Foods: US Foods is one of America's great food companies and a leading foodservice distributor, partnering with approximately 250,000 restaurants and foodservice operators to help their businesses succeed. With 25,000 employees and more than 60 locations, US Foods provides customers with a broad and innovative food offering and a comprehensive suite of e-commerce, technology and business solutions. US Foods is headquartered in Rosemont, Illinois, and generates approximately $24 billion in annual revenue. For more information, visit usfoods.com.