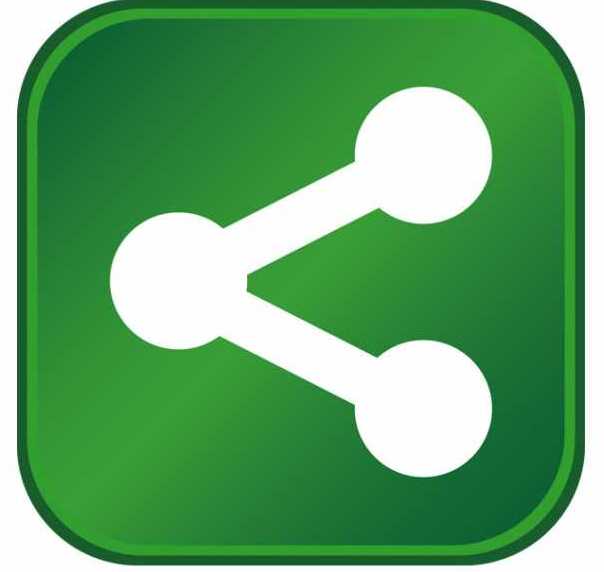 Lake Charles, LA – After a tumultuous year coping with the lingering effects of Hurricane Rita, the businesses and residents of Southwest Louisiana are back and open for business.
RITA & RECOVERY
As the fourth most intense Atlantic hurricane ever recorded and the most intense tropical cyclone ever observed in the Gulf of Mexico, Hurricane Rita caused $10 billion in damage making it the 9th costliest storm in U.S. history. Sitting on the Gulf of Mexico and Texas border, the communities of Holly Beach, Hackberry and Cameron in Cameron Parish were essentially destroyed after 15 foot storm surges hit the coastal area community. In Calcasieu Parish, the communities of Lake Charles, Moss Bluff, Sulphur, Westlake and Vinton which account for nearly 40% of the region's population suffered heavy damage.
"I think it's important that we consider what has occurred in the context in which it has occurred. This is not just a hurricane. This is a hurricane within 30 days of the worst disaster in the history of this nation that occurred 185 miles down the interstate in the city of New Orleans. At the time it happened our resources — locally and statewide — were already stretched to the limit…in terms of emergency personnel, relief support, and military support. This has been not only a devastating event for Southwest Louisiana, but it is a double whammy for the State of Louisiana" – Mayor Randy Roach of Lake Charles, LA in a December 18, 2005 interview with the American Press newspaper.
Calcasieu Parish was officially reopened on October 7th, 2005. A week later the recovery effort in Southwest Louisiana gained steam with residents and business owners returning to assess damage and begin the long process of recuperation. Within 10 working days following the onslaught of Hurricane Rita, the Chamber SWLA working in cooperation with the Southwest Louisiana Partnership for Economic Development as well as local, state and federal departments opened the Business Recovery Assistance Center in Lake Charles to serve all of Southwest Louisiana. Working with the Louisiana Economic Development Department, the Louisiana Small Business Development Center of McNeese State University, the U.S. Small Business Administration, and the Service Corp of Retired Executives to provide assistance to our region's business owners, the Center handled over 2,000 calls and 1,200 walk-ins assisting with 360 grant applications and 350 SBA loans in just the first few days of operation. The Center also called on each and every member of the Chamber SWLA to assess their damage and found about 63% had suffered damage with 21% coping with severe damage.
After patching the initial wounds of Rita, the region pulled together in an unprecedented manner providing assistance, advice and workshops for our damaged business community. Within months, life had returned to a semblance of normalcy and the businesses, organizations and government systems of Southwest Louisiana got back to business!
BACK TO BUSINESS
Southwest Louisiana is an economically diverse and wondrous place to live and work. Credited by many of having the best fishing and hunting conditions in the South, Southwest Louisiana is also quickly becoming a player in the global economy as well as a major player in our nation's economy as far as energy production, the petrochemical industry and our emerging aerospace industry. The Parishes of Southwest Louisiana – Allen, Beauregard, Cameron, Calcasieu and Jefferson Davis – bring their own mix of industry and frivolity to the region and these elements working together makes for a perfect combination!
Allen Parish is where Cajun food and culture meet the timber rich-piney woods of central Louisiana. A veritable gateway from South to Central Louisiana with its two federal highway systems and extensive rail facilities, Allen Parish benefits from the diverse yet rich culture and natural resources of both regions. Intersected by four rivers, Allen Parish is a haven for nature lovers and canoe enthusiasts. Allen Parish is also home of the Coushatta Tribe of Louisiana who based their Coushatta Casino & Resort in Kinder, LA creating a rapidly growing gaming and hospitality industry. Historically based on timber and outlying oil & gas facilities, Allen Parish currently has a diverse economic base with hospitality, plywood manufacturing, three prison facilities and a natural gas relay facility are its main employers.
Centered on one of the largest aquifers in the country, Beauregard Parish is home to paper and plastics production facilities, chemical plants and abundant natural beauty with its numerous lakes and wildlife preserve. Also possessing a 4,200 acre airport with a 5,495 foot runway, Beauregard Parish is a transportation hub between the air and the ground intersected by major U.S. Highways 171 and 90. Beauregard Parish is centered around its parish seat, DeRidder which is in the midst of a downtown revitalization plan and airport land use expansion.
Cameron Parish, so hard hit by Hurricane Rita, beholds some of the most spectacular natural scenery afforded in the nation. Home of the Creole Nature Trail All-American Road, Cameron Parish balances its responsibility to the environment with its duty to the nation as far as pipeline facilities providing much needed oil & gas to American consumers. With its proximity to the Gulf of Mexico, various industries from the aforementioned oil and gas companies to marine support vehicles and fishing boats call Cameron Parish home. With three liquefied natural gas pipelines in the works for completion over the next 3 years, what happens in Cameron Parish keeps the lights on in Chicago. Hitting closer to home, the Port of Cameron is one of the top five ports for fisheries in the nation providing wild American shrimp and speckled trout to discerning diners across the country.
Sitting above Cameron Parish on the Texas Border, Calcasieu Parish boasts the largest population within the region. Hosting a varied and robust economic base, Calcasieu serves as the home base for our vigorous petrochemical industry and the Port of Lake Charles which is the closest deep-water port in Louisiana and 12th largest in the nation. One of the many burgeoning industries in Calcasieu Parish is the aerospace industry thanks in large part to the Lake Charles Regional Airport servicing the air travel needs of our 180,000 residents and the Chennault International Airport Authority. Chennault International Airpark Authority plays a major role within the economy of Southwest Louisiana with its 10,000 feet of runways, capability of handling most commercial aircraft, and 800 acres of available sites with access to rail, road and water to best access the rest of the nation and global market. Both our regional and international airports have foreign trade and enterprise zone designations.
Also in Calcasieu Parish are the two main workforce development institutions of the region: McNeese State University and Southwest Louisiana Technical Community College. Ranked #1 in productivity measured by value of shipments per production worker by the 2002 Census, Louisiana's manufacturing workers rely on the latest training to keep them on top of their jobs in an ever changing market. Southwest Louisiana Technical Community College (called SOWELA by locals) offers customized worker training programs in our base industries as well as emerging trends. Over 6000 students have trained in aviation for Boeing, Northrop Grumman and EADS and even more prepare for their futures in the petrochemical industry through SOWELA's Process Technology Department going on to jobs at Citgo, ConocoPhillips, PPG, and Sasol to name a few.
Home of Southwest Louisiana's first oil well, Jefferson Davis is the birthplace of our region's petrochemical industry. Jefferson Davis Parish lays claim to the natural beauty of our Southern Swamplands and the rustic elegance of our forests and waterways with the richness of its Native American and Cajun cultures as evidenced in the many movies and documentaries filmed in the parish. Easily accessible via the bisecting roadways of Interstate 10 and U.S. Highways 90 and 190, Jefferson Davis is strategically located between several markets with Houston, TX, and Lake Charles, LA, to the west and Lafayette, Baton Rouge and New Orleans, LA to the east.
BETTER MEANS OF DOING BUSINESS
By combining their efforts, Southwest Louisiana's regional chamber (The Chamber SWLA), its economic development arm (The Chamber Foundation SWLA), and the Southwest Louisiana Partnership for Economic Development united resources under a new umbrella coalition to strengthen the business recruiting and retention efforts for Allen, Beauregard, Calcasieu, Cameron, and Jeff Davis parishes under the Southwest Louisiana Economic Development Alliance.
George Swift, President/CEO of the new Alliance, stated, "The combination of these public and private organizations is a major breakthrough in regional cooperation. This will help the five parishes in our region leverage their combined resources for economic development and comes at a crucial time as we are rebuilding Southwest Louisiana. The most successful economic development organizations in the nation have put public and private resources together for their programs and that is what we are doing. This is a winning enterprise and we are all encouraged by what Southwest Louisiana stands to gain from this alliance. The new SWLA Economic Development Alliance is part of an overall vision to build the best economic development organization in the state."
"The Chinese use two brush strokes to write the word ''crisis.'' One brush stroke stands for danger; the other for opportunity. In a crisis, be aware of the danger - but recognize the opportunity." - John F. Kennedy (1917 - 1963)
Working together, Allen, Beauregard, Calcasieu, Cameron and Jefferson Davis Parishes have weathered through Rita and established a strong foothold on recovery. Working together, the five parishes of Southwest Louisiana are taking this crisis and time of rebuilding to strengthen our structure and systems to improve the way Southwest Louisiana does business and the future of our region.
About the Author